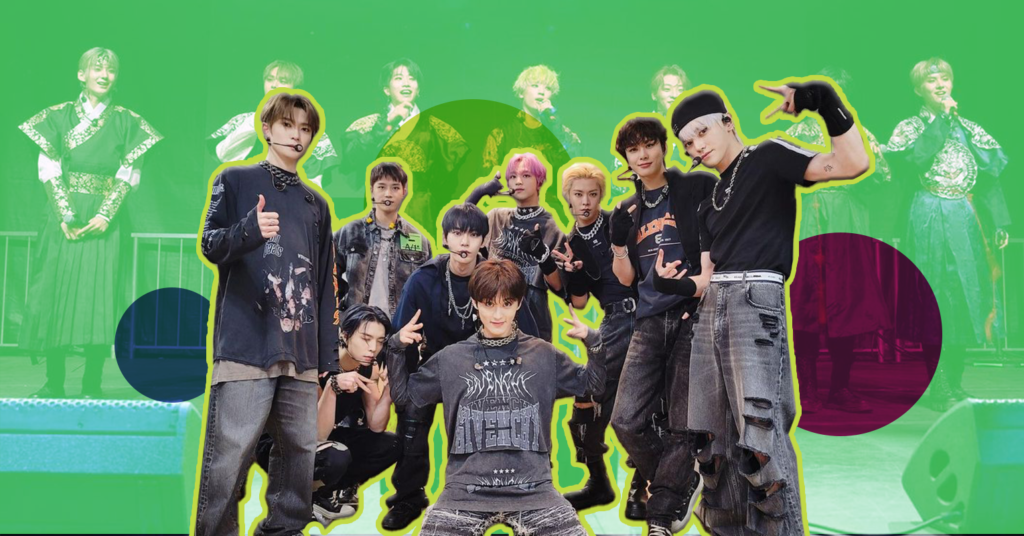 To aspiring K-pop cover dance artists and fans, EnVi has gathered all you need to know about how to participate in the Global K-pop Dance Cover Festival, as well as an exclusive interview with the winning crew, PRISM KRU.
Calling all K-pop Cover Dancers
If you are familiar with cover dance competitions that occasionally take place on Mnet's YouTube channel with artists directly challenging fans to participate in dancing their choreography, you might've also come across the global competition, K-pop Cover Festival, which has taken place every year since 2011. With an incredibly tempting prize of satisfying the dreams of many Hallyu fans by a fully-funded trip to Seoul and a chance to meet K-pop idols, anyone who is passionate can join.
With the exception of the global pandemic for the last few years, K-pop Cover Festival has now relaunched, bigger and better than before. Before public performances, cover dancers had to appeal to the internet, with 30% of the decision being based on video hits, 20% on votes, and 50% on experts' evaluations. After the competitive preliminaries on the internet, round two is held in local regions through direct invites sent to teams by the organization, allowing hardworking and talented young cover dancers to perform live in front of judge panels in hopes of representing their country in the ultimate showdown in Seoul.
What are the benefits, you ask? As any K-pop fan, one would love to experience the city our beloved idols live in. With entire expenses covered by the sponsoring companies of the competition, finalists not only get to have the whole Hallyu experience but have additional benefits of a K-pop experience package, entailing a professional photoshoot with a celebrity photographer, a dance lesson with a K-pop choreographer, and most importantly, a memorable experience to perform on a massive stage in the heart of South Korea.
View this post on Instagram
US Finals Hosted in LA
This year, the finals for the US chapter of the K-pop Cover Dance Festival were hosted during Korean Cultural weekend on September 23 on the University of Southern California campus. With 12 finalists gathered from different parts of the states, it was a night filled with incredible talent and fantastic cheering from the student-dominated audience. EnVi was able to secure a quick interview with the winning crew from Chicago, PRISM KRU, to talk about their journey from dancing to K-pop for eight years up until now, reaching their ultimate goal of the K-pop cover dancing dream with a trip to Seoul in the coming months.
View this post on Instagram
"We definitely did not expect to win and be placed in that position, especially with the amazing group of competitors today, but we're really excited to go to Korea as it's been a lifelong dream," said the leader, Katie, moments after she had just received the exciting news on stage in front of the entire audience, including idol group Kingdom. PRISM KRU was the first to perform out of the 12 finalists and were met with immediate excitement as they opened the night with The Boyz' "Maverick" with incredible energy and synchronicity.
<Relay Dance Battle in LA with Kaja Beauty>@prismkru & Kep1er – Up!

Brought to you by our sponsor, @kajabeauty

▶ https://t.co/GQ736g9Yig#릴레이댄스 #RelayDance#kajabeauty #letsgokaja #kajakuties#KCON #KCONUSA #KCON2022LA pic.twitter.com/6jnpKiOVuV

— MPD(엠피디) (@M2MPD) August 26, 2022
PRISM KRU's journey has been a long but rewarding one, bonding with members closely through intense practices and getting to know each other on top of being lovers of K-pop as shared by Katie, "It's been really fun and rewarding in the friendship sense, but it's been very tough in the practice-end as we have been doing many late-night rehearsals, so it's been taxing on our bodies. We've even gotten some injuries on our team; even so, they still powered through to perform today."
View this post on Instagram
Katie looks up to many K-POP bands for inspiration when it comes to leading her own team. Notably, she talks about Bang Chan from Stray Kids as one of "the best leaders" as he successfully cultivates excellent friendships among the members. She also mentions The Boyz as a group that PRISM KRU looks towards for inspiration especially for their power and presence while performing on stage, especially their synchronization being just "top-notch," and a goal that they strive for. And of course, NCT was one of the top inspirations of PRISM KRU, "We admire them so much, especially Taeyong being such an incredible leader and able to pull all the members together every year to make such a big performance with all the sub-units. And actually, one of our co-directors at PRISM KRU has Taeyong as her ultimate bias."
A secret note to aspiring cover dance artists: confidence does the trick. Katie of PRISM KRU shares, "something that we love doing is filming ourselves and watching back frame by frame in slow motion to pick out small details like arms positions and timings. As well, it's important always to be confident in yourself when you're on stage and performing because it can be very tough if you don't feel the same internally! At PRISM KRU, we believe that people would really enjoy the show if you put on that confident persona." 
Follow PRISM KRU on Instagram, Twitter, YouTube and TikTok for the latest updates on their K-pop loving journey.