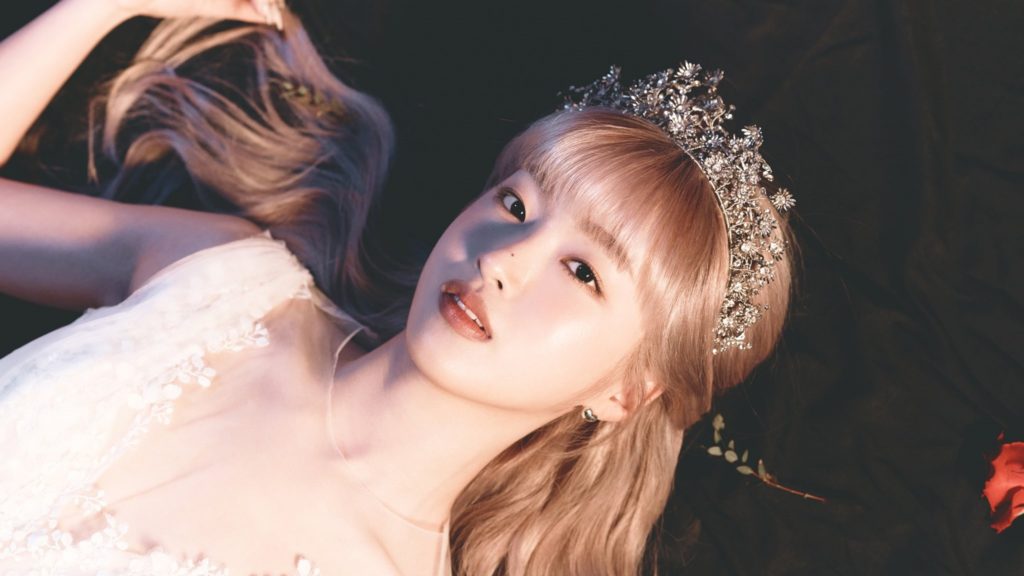 On March 7, 6 PM KST, singer, songwriter, and producer ADORA returned with her second pre-release digital single "The Little Name," showing her versatility as a musician. Throughout the song, the singer reminisces about memories that are commonly overlooked.
"The Little Name"
Often we fail to notice the precious things that are right in front of us. ADORA captured this message within "The Little Name," the medium-tempo pop ballad composed by strawberrybananaclub and ADORA. She dives into the subject of owning your name, as she sings, "Can I have your name?/We were the stars and the light/Shined like the stars in the sky." She reminds listeners about the value of memories and emotions that tend to be forgotten. 
Accompanied by an animated music video reminiscent of Antoine de Saint-Exupéry's novel The Little Prince, the track exhibited a different side of her from her previous release "MAKE U DANCE." With a delicate instrumental and smooth vocals, the song gives a sense of calmness to the listener. 
Meet ADORA
Born in Seoul, South Korea, Park Soo-Hyun is a 24-year-old with a decade of experience in the music industry. However, before having a renowned name as producer and songwriter, she used to be an idol trainee under Music K Entertainment. After leaving the company, she auditioned for HYBE Labels in 2016, Big Hit Entertainment then.
ADORA joined HYBE as the only female producer at the time. She then started to make a name for herself as a songwriter and producer by taking part in the creative process of diverse hit songs for BTS such as "Not Today" and "Spring Day." Alongside producers like Slow Rabbit and Pdogg, she worked on TXT's The Dream Chapter trilogy, GFriend "Labyrinth" and BTS' You Never Walk Alone, Love Yourself, and Map of the Soul album series. She also contributed to several BTS's members' solo mixtapes like Agust D's D-2, RM's mono, j-hope's Hope World, and V's track "Sweet Night."
ADORA's wide musical range goes from having credits in writing to production, backing vocals, and arrangement. In December, the Recording Academy name her as one of the top 5 K-pop songwriters and producers who defined 2021. Although up until recently she was well-known for her solid production, in November, she added yet another title to her career. She debuted as a soloist under AURA Entertainment with the pop-dance single "MAKE U DANCE " featuring VIVIZ's Euhna. 
A Rising Star
Though ADORA is not new to the music scene, debuting has been a turning point in her career as an artist. In an interview with Teen Vogue, she expressed that she's growing into the role of a soloist. "Up until now, I've kind of been part of the crew, the staff behind the scenes. Now I'm at the front line, I'm the frontman, so it's still a little bit awkward," she said. "There are still things that I'm adjusting to. It's a learning stage of growing into that role."
Fans, who have been keeping an eye on her since her producer beginnings, are eagerly waiting for the singer's next steps. Although it remains unknown whether another digital single or a debut album is on the way, we cannot wait to see what the rest of the year has in store for ADORA. 
Listen to "The Little Name" on Spotify and Apple Music!
Want to read more about K-pop's new releases? Read all about TEMPEST's bold debut here!