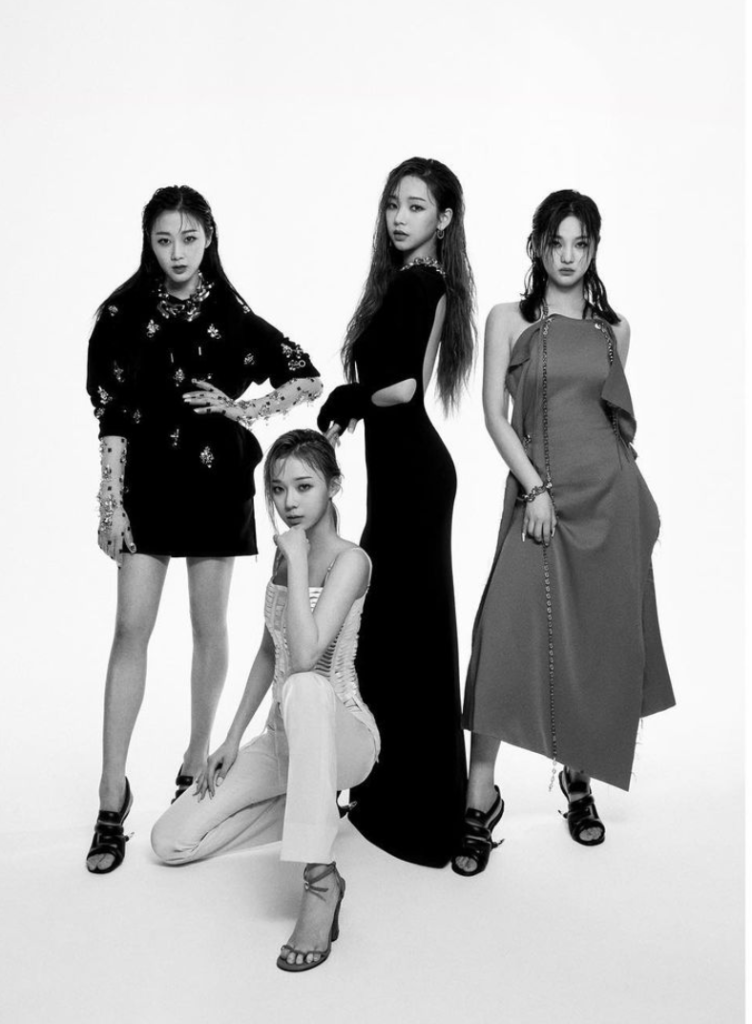 Living up to their status as the innovative rookie group breaking tradition, aespa has become the new faces of Givenchy as the first K-pop group to do so. The four-member girl group's innovative concept, performance, and talent showcased in their debut year have caught the eyes of many, including Givenchy's new creative director, Matthew Williams.
As the founder and creative director of 1017 ALYX 9SM, Williams gained recognition for his utilitarian style that brought about the rollercoaster belt and other buckled accessories. Taking the role of creative director at Givenchy in June 2020, Williams launched his first campaign with the French fashion house that September with a lock and chain visual. The project featured big names such as Playboi Carti, Bella Hadid, and Kendall Jenner. Just recently, he designed for the Weeknd's Super Bowl LV half-time show. 
Now joining that list of star-studded collaborators is æspa. Members Karina, Giselle, Winter, and Ningning are the new brand ambassadors for the luxury design label. Williams shared that he was drawn to the group by the "members' individual energy" and how well they fit Givenchy. The press release gives a glimpse of the girls in formal wear, detailed with chained accessories.  
 

 

View this post on Instagram

 
æspa's campaign with the designer brand becomes the latest in the surge of K-pop acts working with major fashion names. Fellow SM entertainment stars Chanyeol of Exo and Irene of Red Velvet served as brand ambassadors to Prada. Similarly, girl group Itzy attended the Louis Vuitton Cruise 2020 and Spring-Summer 2020 shows. However, the news of æspa representing Givenchy is especially unique as it's rare for an entire group to be chosen as brand ambassadors. Given that æspa has already set themselves apart from others in the industry for the incorporation of AI technology into the group, this news further establishes their individuality in the K-pop scene. 
Check out aespa's SMTOWN concert recap here!