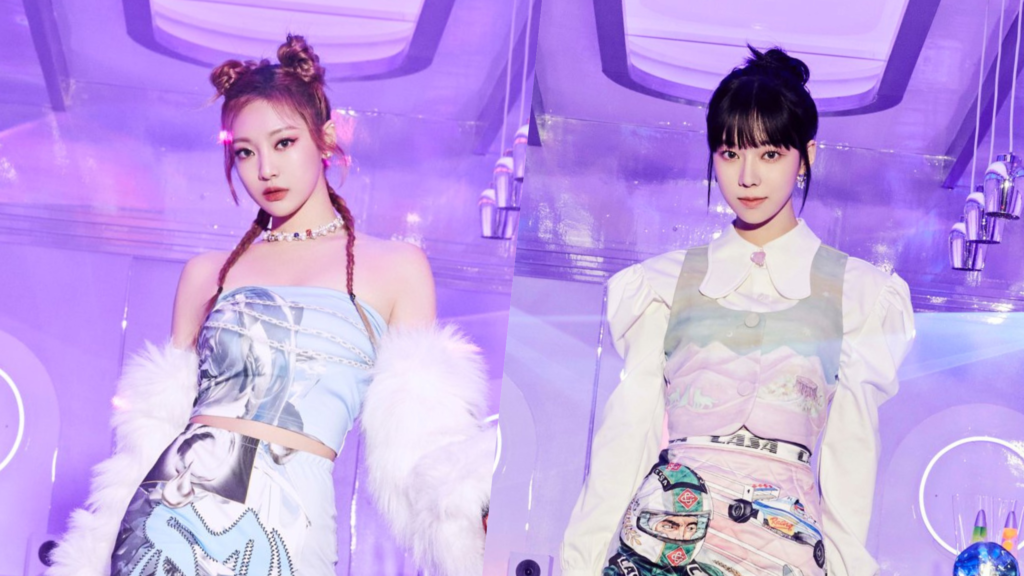 Rising global act aespa have once again found themselves at the center of attention on the Internet. Following their musical year's big start with a historic Coachella debut and acquiring TIME magazine's "Next Generation Leaders" title, the girls are back with more music. On May 22, aespa's WINTER and NINGNING released their first-ever original television soundtrack "Once Again" for the tvN drama, Our Blues, joining the star-studded OST lineup, including Taeyeon, Punch, and 10CM.
On The "Once Again" Single
"Once Again" is one of ten songs made for Our Blues. The drama focuses on the everyday struggles of various individuals on Jeju Island. In addition to the eclectic OST lineup, the stars of the show include well-known actors like Kim Woobin, Shin Min Ah, and Han Jimin.
Sung by aespa vocalists NINGNING and WINTER, "Once Again" is a soft acoustic pop ballad. It has a simultaneously light, gentle atmosphere and heavy impact with deep, reassuring lyrics. If there was a song to capture the feeling of being on cloud 9, "Once Again" is that song.
With romantic lines like "I'll still be with you once again" and "'cause I'm in love with you," WINTER and NINGNING comfort listeners, promising the romance they sing of will last. The duo's voices are as saccharine as the romantic lyrics, perfectly capturing the drama's resilient love storyline. 
The icing on the cake is the YouTube video of the OST, which includes scenes from Our Blues and WINTER and NINGNING's recording process. In true NINGNING fashion, she truly gets in character making heart gestures and pointing to the camera as she sings. WINTER also takes on the track with ease and concentration. 
A Dreamy Vocal Duo
Even though fans already knew about their chemistry due to their group songs, their end-of-the-year stage for SBS in 2021 really made fans anticipate a duet with NINGNING and WINTER. Joining Red Velvet's Wendy and various other K-pop artists, the duo performed a collaboration stage of Mariah Carey's Christmas classic, "All I Want For Christmas."
In the middle of the performance, the two were elevated onto the stage for a brief soulful and synchronized verse. They matched each other well, showing off their own unique colors before performing a high note together, asking Santa to "please bring my baby to me."
More To Come
"Once Again" is the third new song to come from aespa this year. On New Year's Day, aespa's WINTER and KARINA debuted in the GOT the beat septet with the fierce single "Step Back." Then, in April, the quartet teased a new song, "Life's Too Short," off their upcoming album at Coachella. This OST adds to aespa's 2022 playlist.
Though the release date of their album is unknown, due to the already grand scale of promotions and recognition the girls have received thus far, it is clear that aespa's next project will be one for the books.
Want more on Our Blues? Check out our piece on Ha Sungwoon's collaboration OST with BTS's Jimin here.