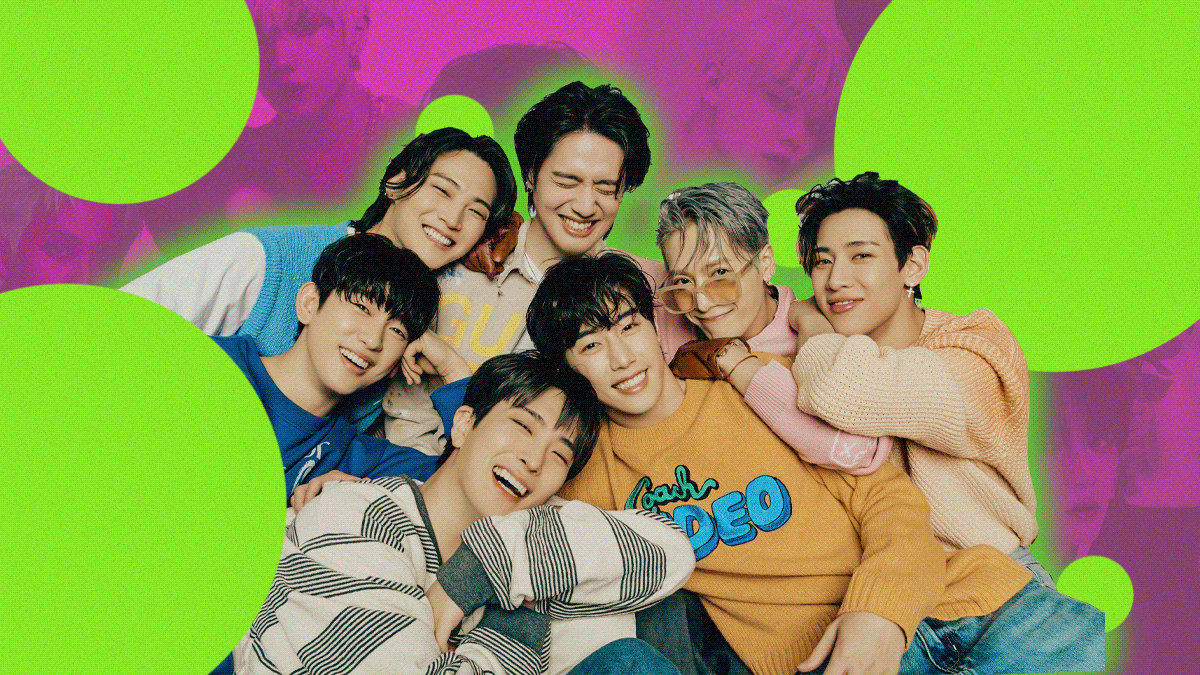 May has been a busy, busy month for K-pop stans across various fandoms. From tours and concerts finding their way back into the new normal to countless content drops, you may have missed out on a thing or two, and that's perfectly fine! Team EnVi's here for yet another monthly roundup of our favorite May releases. May you love these songs as much as we've been loving them!
HYO Takes Us to New Depths
You can always trust HYO to come out with EDM dance tracks that you can't help but groove to. The soloist slash DJ has made a comeback with her first-ever mini-album Deep, which includes songs from 2018 to 2022. The lead track of the same name oozes with intensity and attitude, as expected of any HYO release. Deep is an easy addition to rave party playlists with its energetic build-ups and hard-hitting drops. The music video will also likely find a way to crawl into your most looped. We mean that a little literally due to the extensive imagery featuring spiders and spiderwebs.
While five of seven songs on Deep the mini-album are songs you've probably already heard, we highly recommend checking out "Stupid," the other new track that takes a bouncier and more melodic route as compared to HYO's other releases. Though, this deviation is more than welcome to our ears.
SEVENTEEN's Feeling as Hot as the Sweltering Sun
Ready to embark on new chapters together, SEVENTEEN are back and better than ever with their 4th album, Face the Sun—their first major release since they've renewed their contracts with PLEDIS Entertainment. High-energy, clanger-banger "HOT" shows us that the group is on fire as they blaze trails with their stellar vocals and hard-hitting bars. They also show us alluring dance moves alongside a music video that brings in the heat and seems to pay a little homage to the wild west.
"HOT" is a far cry from the more mellow and dramatic Darl+ing–another song in the same album and also one of Team EnVi's favorite April releases. This just goes to show the group's versatility, and the same can be said for the rest of the songs in Face the Sun. Whether you're looking for a ballad showing vocal prowess (see: "IF you leave me") or a lighthearted, carefree love song (see: "'bout you"), we're sure SEVENTEEN's got something just for you.
TXT's Gone Bad, and We've Gone Mad!
Nine months after their last release, the five-piece proves to be worth the wait with minisode 2: Thursday's Child. The lead single "Good Boy Gone Bad" is the unparalleled star of the show, further cementing TXT's distinctive music style. A dark and emotional track heavy on rock and hip-hop, "Good Boy Gone Bad" shows us the transformation of a titular good boy after a painful breakup. Accompanying this would be the brooding TXT boys found in melancholic backdrops in the music video, which may possibly be K-pop's own take on the emo subculture in its heyday.
Fans and casual listeners alike have been turning to TXT for their pop-punk and rock fix for quite some time now. The group has been ever-reliable on that note, as we can see throughout minisode 2. "Good Boy Gone Bad" has also been quite the TikTok hit, with numerous idols and celebrities joining in on dance challenges. These videos have also been garnering millions of views and likes. Though, at this point, that should come as no surprise for K-pop's very own TikTok kings. Speaking of TikTok hits in the making, b-side "Thursday's Child Has Far to Go" seems to be getting a challenge of its own, but this song's definitely more sentimental and acoustic than the lead single.
GOT7 got us singing like Na, Na, Na!
Speaking of long waits that have been so worth it, GOT7's finally back as a group! A year after leaving JYP Entertainment together and going their separate ways to pursue solo activities, the septet has come out with a self-titled EP, reflecting their strengths in pop, R&B, composing, and production, among others. The members participated in writing, composing, and producing all the EP's songs. Leader JAY B wrote the title track "NANANA"–a synth-pop R&B love song that allows bubbly youth and refined maturity to seamlessly come together.
The music video reflects the track's whimsical nature, with heavenly pink dreamscapes and vibrant color schemes that can make just about anyone "curious about everything" when it comes to GOT7. And at the chance you already are curious, we also recommend checking out side tracks "TRUTH" and "Two," which perfectly encapsulate GOT7's sleek and sharp sound.
NCT DREAM Lets Us Dance to the Beat of Their Own Drum
Ending the month and this roundup with a bang (or some sick beats) would be none other than NCT DREAM, who's back for "Beatbox"–the song and the repackage album. With month-long teasers for key parts of the song—including its earworm chorus—one may have expected to know the lead single like the back of their hand prior to release. However, NCT DREAM is a gift that keeps on giving, as "Beatbox" is nearly impossible to get tired of. The old-school hip-hop song is reminiscent of 90s boy bands and, well, beatboxing. "Beatbox" shows NCT DREAM at their best through refreshing, bombastic tunes.
The new repackage B-sides are just as fresh, with a standout track and burgeoning fan-favorite found in "To My First". The crooning R&B song is the group's latest addition to their "first love" series, comprised of "My First and Last," "Bye My First…," and "Love Again." While summer begins in mid-June for Korea, we can confidently say that NCT DREAM's got a head start in kicking off the summer through "Beatbox."
Got some releases you'd still like to hear more about that didn't make our list? Take a look at our album reviews for LE SSERAFIM and LIGHTSUM!