Singer-songwriter and full-time student, eymii, is taking charge of the new year. Using her love for classical music and film, the 21-year-old has already captivated us with her love ballads, sharing her stories of loneliness, puppy love, and heartbreak. After the release of her third single, "Paper Mache,"  EnVi got the opportunity to speak with eymii on her artistic process, balancing school, and her love for international films and dramas.
Balancing School and Artistry
With releasing three singles titled "Second Lead," "Paper Mache," and "Latte," and being a student, eymii spoke about how she is able to dedicate time for both her school obligations and her love of music. "It's definitely not easy being a full-time college student. It's really hard with all these assignments so sometimes my music does end up being put on the backburner," she explained. After finishing a huge assignment or class, eymii rewards herself by stepping in the studio to write lyrics or practice one of the many instruments she plays. 
During the start of the New Year, there is always a desire to pursue something new. eymii mentions taking things slow when it comes to trying anything new. Of course, people have obligations that can really add on stress, like school or a hard job. But when it comes to creativity, she believes "pressure isn't great for creating art. Go at your own speed."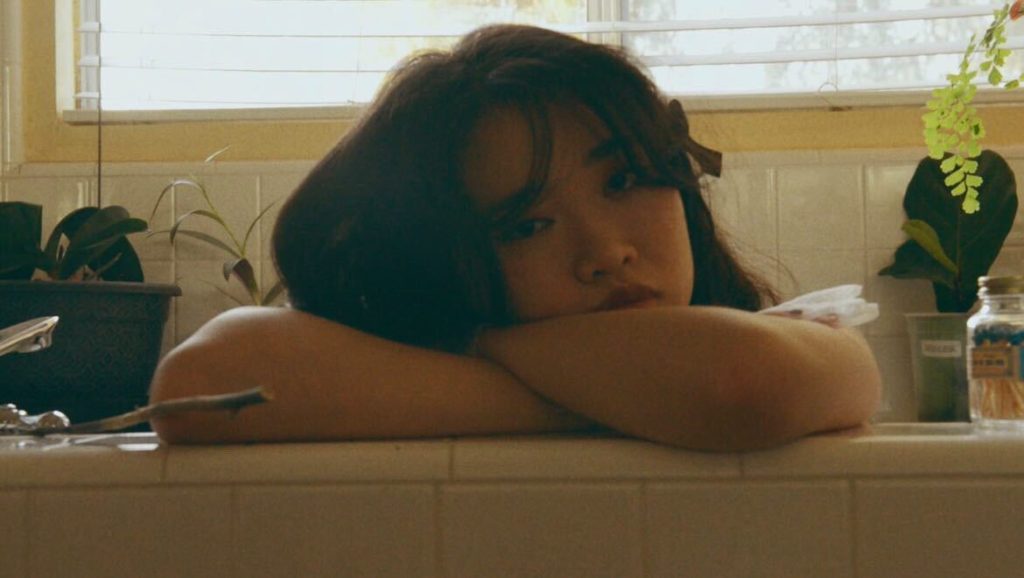 Musical Inspirations
eymii grew up with music in her heart. Starting her classical piano training at the age of four, she first dreamed of becoming a concert pianist or film composer. Although her path has changed, her goal is to be a part of the music space in any way, for as long as she can.   
With writing and producing her own music, she went on to talk about where her inspiration comes from. "It's kind of a personal experience, slightly fictionalized… Deep down the emotions are probably something I've felt before." While she also takes insight from her friends' experiences, eymii specifically mentioned that she would never use their feelings without asking. "I'm definitely not here to capitalize on people's emotions." 
A Heartbreaking Storyline
Listening to her first trilogy of songs can transport the listener to a movie set. Each song can take someone back to every emotion that they have felt in their life. "Second Lead," presents the longing to be with the person you want, "Latte" illustrates having second doubts about your feelings, and "Paper Mache" shows the dream of being together with the person you fell for is not possible anymore.
While talking about her work, EnVi asked which one of her songs would she want to see in her favorite movie. She giggled and said she really liked the question. She then answered the soundtrack for the Japanese animated film Kimi no Na wa. "Although the soundtrack for the movie is perfect, I would probably say 'Second Lead' because of the dramatic orchestral interlude."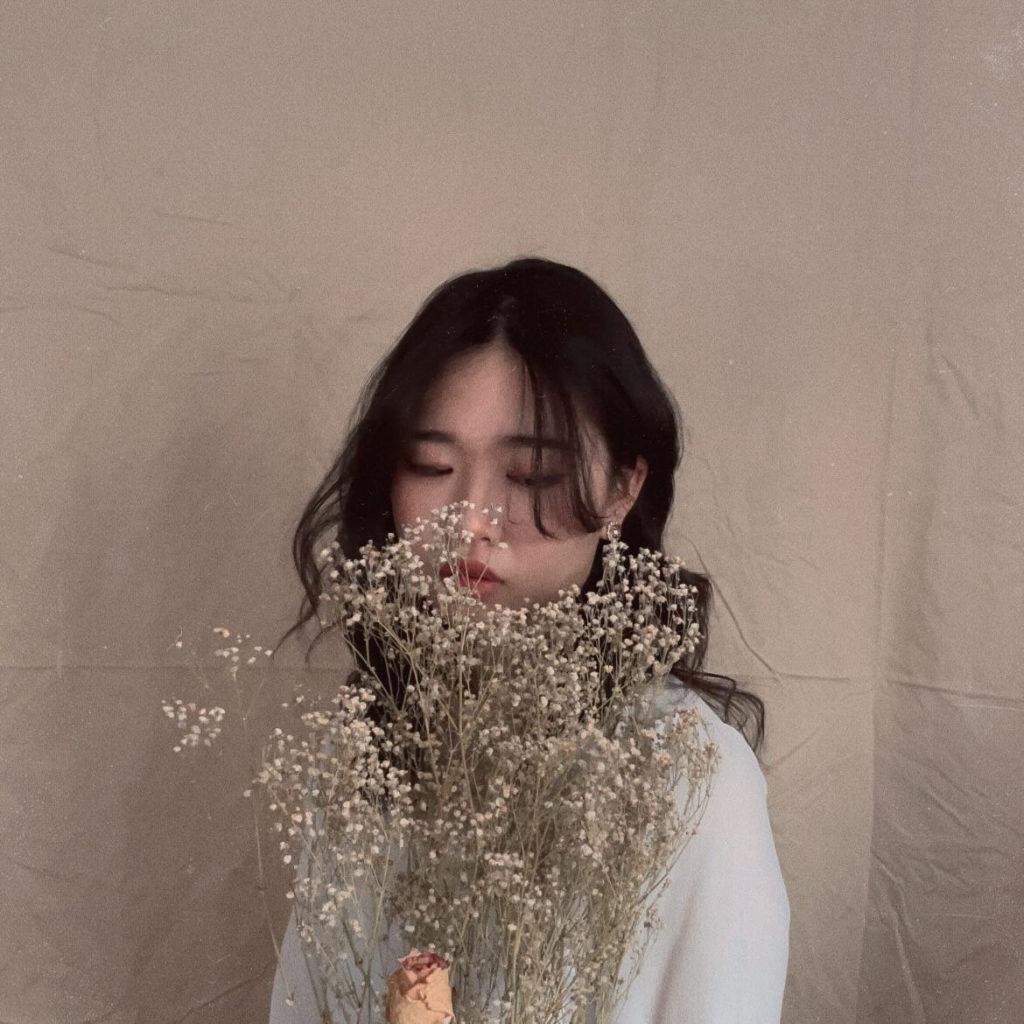 When it came to writing and producing the three songs, eymii said that she never imagined the linear storyline when she first started writing. "Hearing people share their own interpretation, I'm really honored." When she goes into her creative process, she either writes lyrics then worries about putting music behind it, or she starts on piano or guitar and develops from there. 
eymii expressed she is working on a few more songs that go with the storyline. "I really want to write about issues like friendships falling apart or mental health issues. My friends make fun of me for always making sad songs when I'm happy." 
Disconnecting From the World
With the stress of school and the hard work of creating music, having downtime is always important. For eymii, she disconnects from the world with her dog Nana. "It feels like healing, spending time with her." She also mentions her love for baking and crocheting her own clothes! She kindly went into her room to show me one of her crochet projects. The half vest was dark green with a pink border. It wasn't finished at the time, but she had plans to add green hearts to the neckline. eymii also enjoys watching K-dramas as well. "I love Crash Landing on You, and Slice of Life and Nevertheless."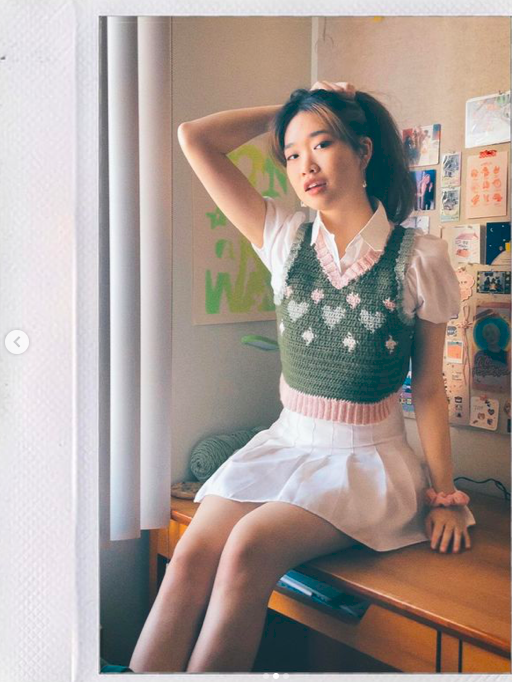 To the Future
For music, eymii mentioned she really wants to experiment with her sound and hopefully release a more upbeat pop song this year. She also has big hopes of performing for fans one day. "I'm always blown away reading all the messages from fans—I read all of them, thank you so much." She also hopes her listeners are eating well and taking good care of themselves (whatever means for them personally). 
Thank you so much to eymii for sitting down with us. To keep up with her, you can find her on Spotify, YouTube, and her website. 
Want more? Check out our latest artist spotlight on HYO3.