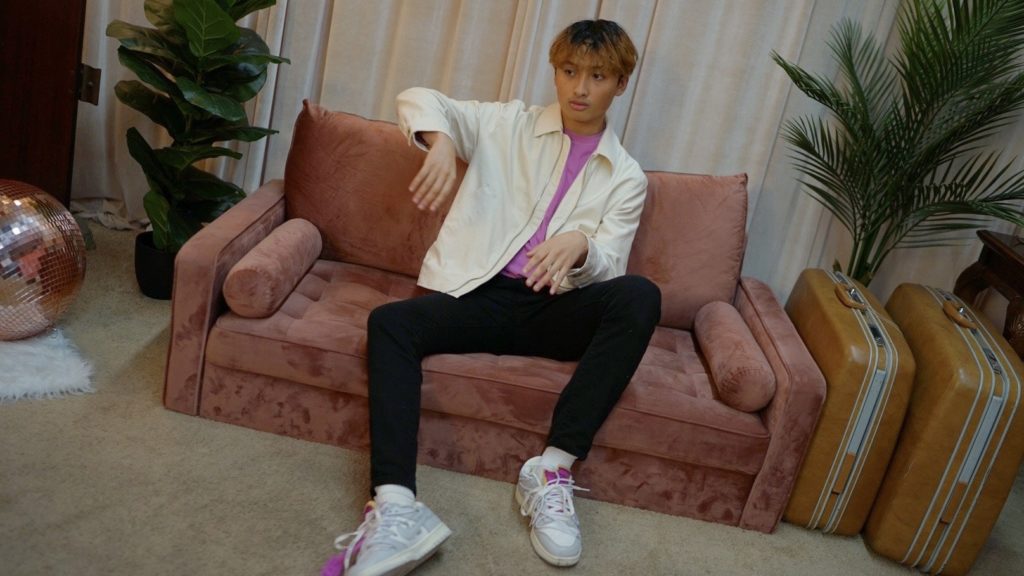 With a disposition as bright as his native sunshine state, Evan Lee, or Hyo3, is ready to make his mark on the world. Blending his love of Korean hip-hop and R&B with a long-standing passion for music and natural musical intuition, the 23-year-old California-based musician has just released his first EP, SHOW YOU UP, on January 28, 2022. In advance of the release and to celebrate the EP and accompanying music video, EnVi sat down with Evan to talk about all things music, identity, and K-drama.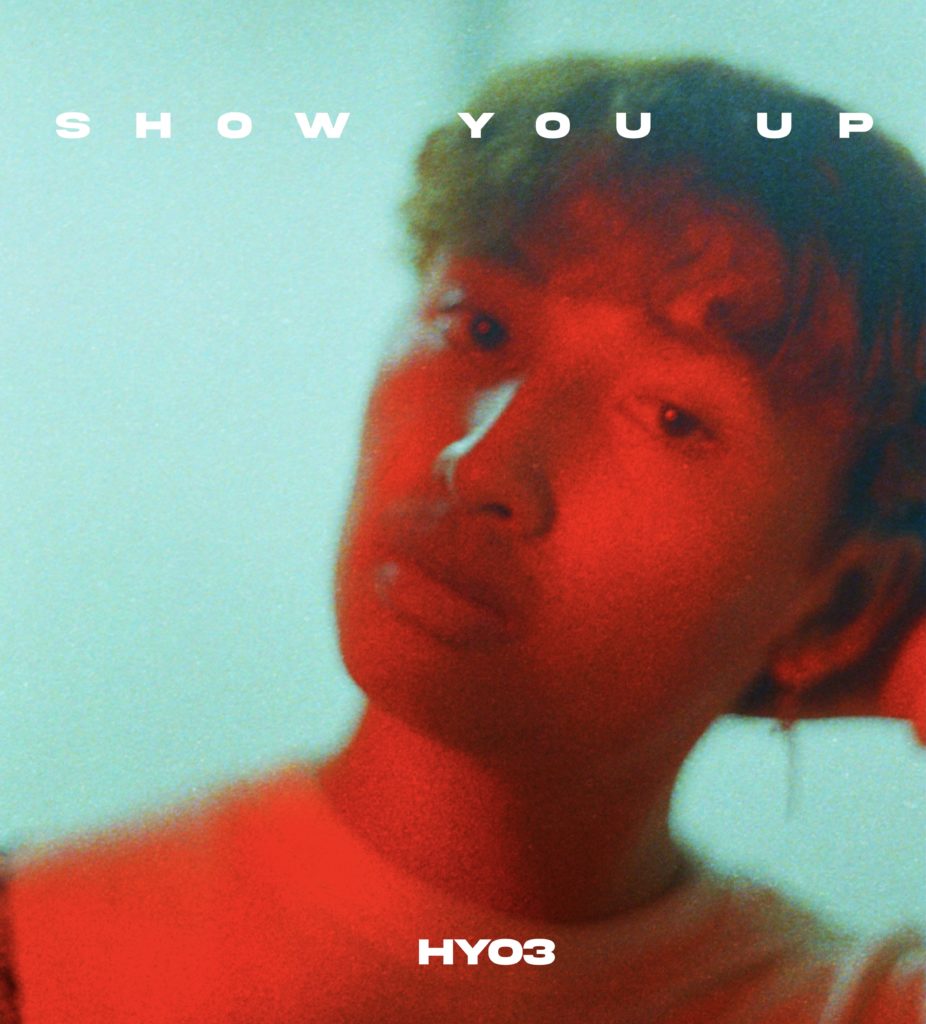 Music In His Blood
California-born and raised, Evan has spent most of his time between Los Angeles and Central California. Evan grew up surrounded by a musical family–he had uncles and cousins who played instruments, and his dad played drums. But believe it or not, music wasn't his calling in the same way it was for his family. So it was not until his grandmother purchased a guitar for him that he gave music a try. "I kinda just ended up falling in love with it," he shared with a laugh–twenty-three now, he's been playing the guitar since sixth grade. "I started off playing guitar and just playing music to play music, not to make a musical identity out of it."
It wasn't until 2020 that he started to take music seriously. "I had released some demos on Soundcloud in 2019," Evan said. "I was kind of just producing tracks and then having other singers on [them]." With a bright grin, he shared that what he wanted to make was Korean hip-hop.
Evan's desire to be at the forefront of his art and music drove him to switch from producing to being the artist on the track. "When I was a producer, I felt like I didn't have my own identity. So I switched to being seen because it made my art feel unique to myself, and more so my own."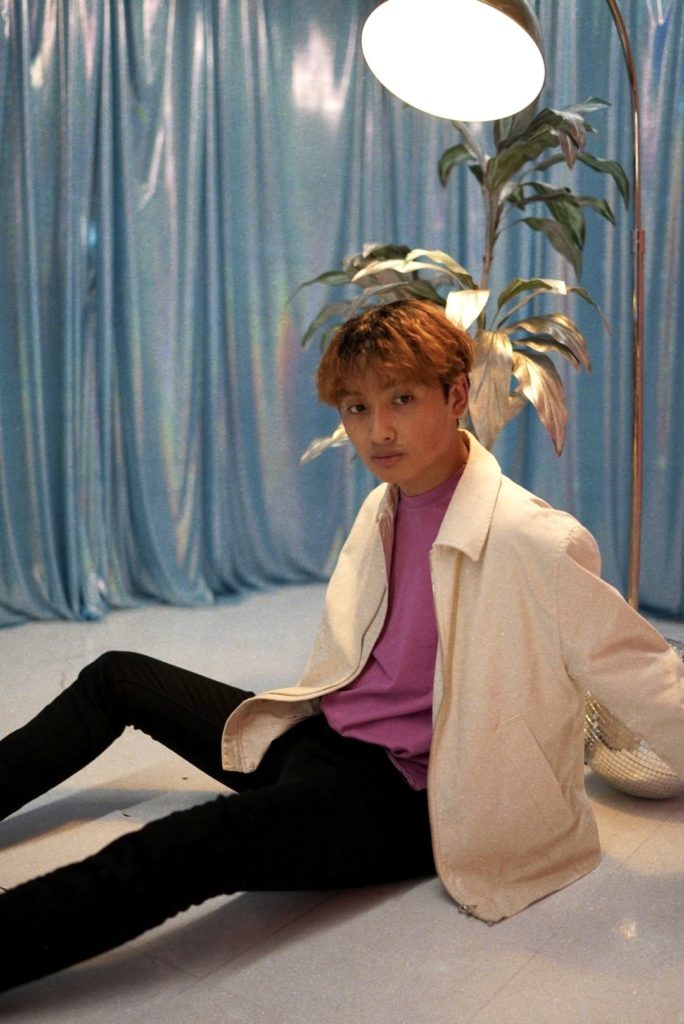 Who is Hyo3?
What sets Evan apart from others trying to make waves in the music industry is his sheer tenacity and commitment to his art. "During the pandemic, when I decided to take music more seriously, I was producing, I was making beats, and finding other Korean artists that I liked on Soundcloud," he explained. "I would just hit them up and be like, "hey, do you want to jump on this track or this beat I made?" That's how I would find artists." But it wasn't until the late spring of 2020 that he decided he wanted to start singing instead of producing.
In speaking with Evan, it became clear that his musical process hinges on a remarkable, cultivated creative intuition. That's how his stage name came to be, too–Evan described the process as "messing around" when he landed on "hyo," or the Korean character 효.
"It means something along the lines of dutiful," he explained, "and it's a funny word in English. So I translated it into Korean, and then I attached a number to it, to differentiate myself, make it a little different." Finally, it clicked into place, and his artist pseudonym, Hyo3, was born.
Trusting the Process
It's no exaggeration to bring up Evan's creative intuition again. His process for writing music is straightforward but relies on feeling through beats and vibes, messing around until something fits. "I'll have an idea of like, okay, I'm in the mood to make an R&B song," he explained. "I don't really write out my songs and then record them," Evan told EnVi. As a result, a lot of Evan's tracks are freestyle. "I just get in my little studio, mess around with the mic and melodies. I'll make up words on the spot and phrases–then if it sounds good, I'll end up recording it."
His process of seeking inspiration to fit his creative desires is intentional–once something sparks his muse, the creative process just flows after that. "For some of the lyrics, I tend to draw from my personal life and experiences, or the experience of people I know," he shared. "Other times, I just write whatever I want, and whatever sounds good."
Musical Inspirations
Evan credits one artist as his biggest inspiration and the artist who got him into hip-hop–South Korean rapper Sik-K. The rapper's 2017 album, H.A.L.F. (Have a Little Fun), is one of Evan's all-time favorite projects.
Other artists that he credits as inspirational are Jay Park and keshi. "Kind of everybody from H1GHR Music," he added with a laugh. Evan's love for the artists often finds its way into his music, he said, and H1GHR artists are often a source of inspiration and serve as musical influences.
SHOW YOU UP
SHOW YOU UP boasts a diverse blend of tracks. "If I can, I want to encompass a broad range of genres," Evan told EnVi, "so some of the songs are more like R&B, R&B pop, hip-hop, alternative rock." Though it's his first release as Hyo3, Evan's musical prowess and range were illustrated beautifully–what Evan lacks in a lengthy discography he made up for with a pulse on music and his creative intuition.
Each of the six tracks has a different producer, and a few of the tracks include features from other artists. Produced by Kado, the EP's lead single "SELFISH" is the quintessential K-R&B track featuring Ryul, and feels every bit as sunny and relaxed as the artist himself. Hyo3 and Ryul blend English and Korean effortlessly–another critical feature of Hyo3's sound. "SEOULCITY2," an ESKRY production featuring Roy Diller and ERA, is right at home in the K-hip-hop genre, and "SLIDE THRU" is a track that oozes old-school R&B and will have listeners grooving along.
"WASTED LOVE," produced by sai, incorporates acoustic elements and is what Evan calls one of the more personal songs on the EP. "It's more of a general thing about relationships and getting cheated on." Evan's quick to clarify that's not his own experience but rather a story he crafted around the heartbreak he'd heard about from others around him.
Taking It to the Screen
Alongside the EP, Evan worked with friend and photographer-turned-director Nathan Choi for a music video for "SELFISH." Filmed in LA, Evan utilized a rich, retro-aesthetic set of backdrops for the music video, playing with eclectic elements like an iridescent disco ball and an old-school diner.
"It was crazy," Evan said when asked about the filming experience, "I was kind of nervous because I'm new to the whole like music video shooting stuff, but it was super fun. It turned out good." He edited the video himself, sharing with a laugh that he was simply in the zone, editing the entire video in 12 hours. He envisioned a set with an aesthetic that fits the song's overall vibe–again, Evan's creative intuition and gut are his compasses.
"Anyone can really do it."
The music industry, slowly but surely, is taking steps toward becoming more and more diverse–and the success of South Korean artists on a global scale is something that Evan credited as having opened up opportunities for the Asian diaspora.
He's quick to remind us that he's not a representative of all Asian-Americans–his background is diverse, and he brings elements of his Korean, Black, and Filipino heritage to his music and worldview. Still, he hopes to show others in the Asian diaspora that they don't always have to follow one specific road path or career path. "There's always an option of just chasing your dreams and doing what you love, instead of settling for something safe."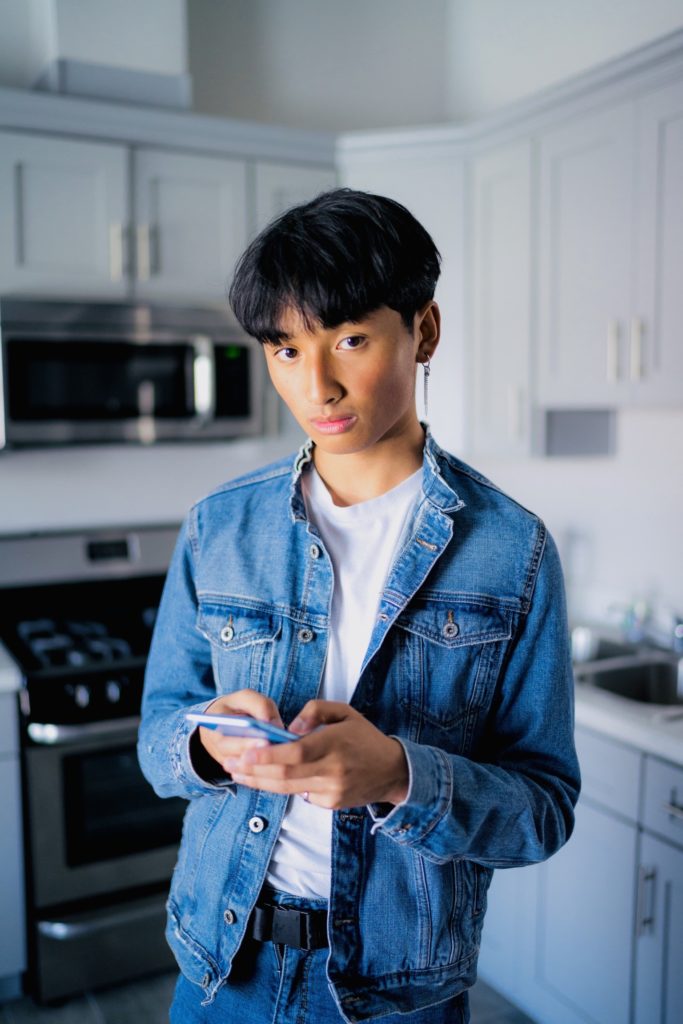 Who is Evan, then?
If Evan hasn't been relatable enough already, he said with a grin that he's a little bit of a homebody when not making music. "I do like to go out, but you can probably find me on my computer playing video games or watching stuff on Netflix." While a big foodie who indulges in a delivery order now and then, the twenty-three-year-old is on neutral ground about mint chocolate. "I don't necessarily love it, but I don't hate it!"
These days, Evan has been watching Netflix's new drama, The Silent Sea–but he enjoys his fair share of more classic K-dramas. "It's so sad," he said about Hometown Cha Cha Cha, and like the rest of us, Evan has been just as hooked on Single's Inferno.
He hopes to play a show and turn music into a full-time, fruitful career one day. "What I want to do is try and just work hard, and hopefully get more people to listen to my music. I've still got a little way to go, but hopefully, this project helps me get there, get closer to that."
Evan isn't quite sure where he's going next, even with his first EP under his belt and more projects on the way. One thing's for sure–it'll only be up.
You can find SHOW YOU UP on Spotify and Apple Music. To keep up with Evan's work, follow him on YouTube and Twitter.
Want more? Check out our last Artist Spotlight on BOYU here!