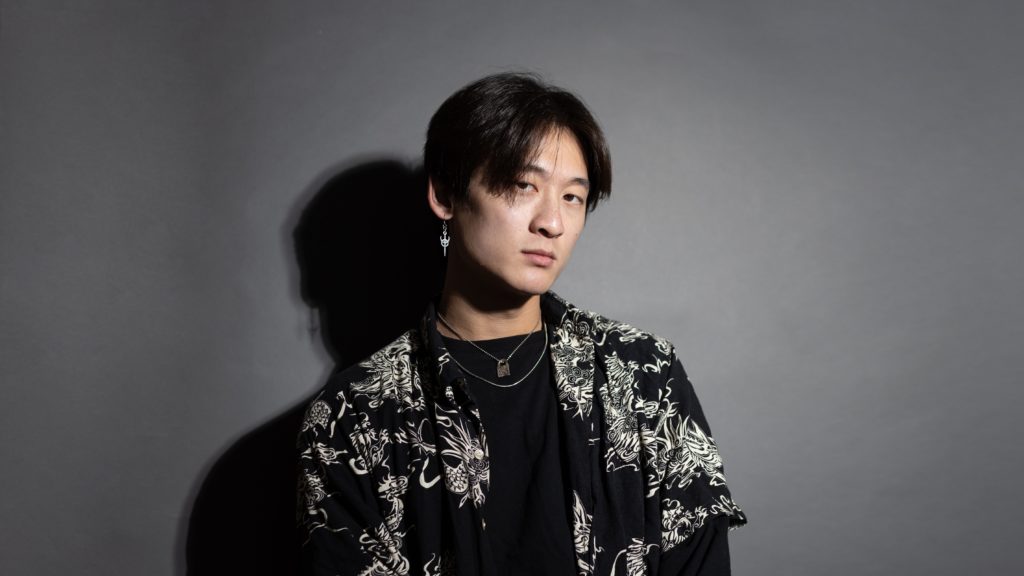 Not everyone can say that after finishing their college degree in finance and economics, they decided to shift gears and focus on building a musical career. Los Angeles-based, Chinese-American artist, BOYU, did just that. With less than a year since his first single, BOYU has been building a name for himself in the Indie-Pop scene. In this exclusive interview, BOYU sat down with EnVi to talk about his latest single, "Embers Of Our Innocence," his path into music, and the busy year he has ahead!
BOYU Gets Vulnerable in "Embers of Our Innocence"
Released on January 7, BOYU's latest single "Embers Of Our Innocence" reads like a love letter to the trancsienceness of youth. The soft indie-pop track is inspired by BOYU's past experiences in which he recollects and reflects on memories of a time when the world seemed at a standstill and he didn't feel burdened by responsibilities. "A rush of overwhelming nostalgia, that's what inspired the songs," explained BOYU.
"I was thinking back to the summer in Gloucester––a town an hour away from Boston––where I used to take this girl," said BOYU. "We were so carefree back then. I was feeling nostalgic for a past when we didn't have that many responsibilities."
"Embers Of Our Innocence" also reflects on the responsibilities of adulthood. With lyrics stating "Seems every dollar we make // Our dreams are fading away," BOYU ponders on the sacrifices one makes when stepping into adulthood. "I feel like a lot of the people I used to talk to in college and used to create with, are now in the 'wake up, go to work, go home, watch some Netflix, go to sleep,'" he said.
The lingering transcienceness of the song is also attributed to how modern dating can feel temporary and unauthentic. "Given that there is this digital filter, it's hard to find connections that are meaningful or love that is meaningful, at least for me," explained BOYU. "It (dating) feels temporary, but maybe that is just because I was moving around a lot."
It is within this longing for a past that seems out of reach and anxiety about modern dating where "Embers Of Our Innocence" lies. "I don't know if it is sadness or hopefulness," said BOYU. "I think it's that balance where nostalgia sits,"
It's in the conundrum that nostalgia brings, where BOYU hopes "Embers Of Our Innocence" serves as a reminder to listeners that everything will be better in the end. "The roller coaster can go down for so long, before it rebounds and comes back up," he reflected. "There's better days ahead. So don't sweat it."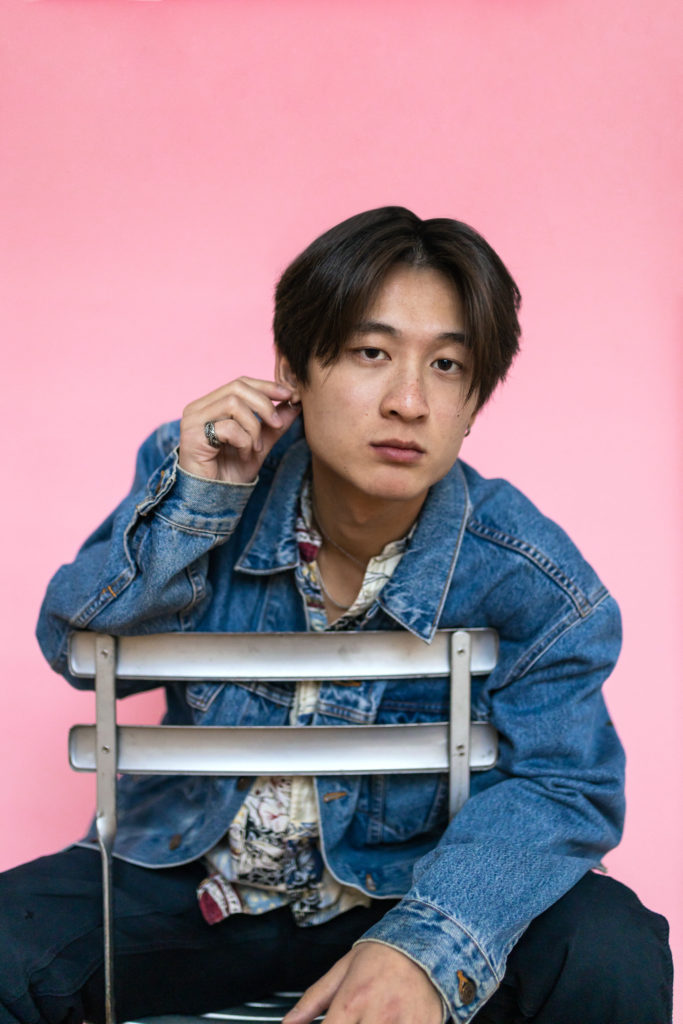 The Origin
Born and raised in St. Louis Missouri, BOYU's interest in music can be traced back to his childhood when he was trained in classical piano. Though this is where BOYU's interest in music first started, his interest shifted during his middle school years after he was introduced to artists like Eminem. "I was just amazed at his ability to tell a story in a three-minute time-frame of a song," he explained.
Inspired by musicians' ability to tell stories through music, BOYU started analyzing the lyrics of different artists. "I was figuring out, how can I tell a story in a very short amount of time and get a feeling and emotion across," he said. The lyric analyses were followed by his own songwriting, remixes, and covers on YouTube.
Despite his interest in music from a young age, being a musician wasn't always BOYU's primary goal. He graduated in 2019 from Ohio State University, where he studied finance and economics. Right after college, BOYU moved to Boston to work in corporate banking. Then COVID-19 struck down.
When quarantine took place, like many others, BOYU found himself with plenty of time at home so he started writing a multitude of songs. In the span of one year, he made two EPs in collaboration with a former college roommate. BOYU then flew to Los Angeles and decided he would give music a shot. "I am gonna pursue this, be an artist," he reflected on how he felt upon making it to L.A. "And here I am, four singles in."
Building a Foundation on Confidence
BOYU explains that originally he did not have a lot of confidence and it wasn't until he started playing his music that he started gaining more confidence. "I kept all my songs from everyone," said BOYU. "Until I showed them to close friends and they would say, 'oh this is really good' or 'this is radio quality, I can see this on a Spotify playlist.'" His peers' positive reactions and feedback were the boost BOYU needed to gain confidence, which now radiates off him, even through Zoom from a computer screen.
Despite his unconfident beginnings, BOYU has always had faith in himself and his craft. "Before I even showed people my songs, I had to believe in myself that these songs were gonna be good enough to compete with anyone else's music out there," said BOYU. "To cut through all the noise out there, you can not do that, until you have a fundamental of believing in yourself and your vision.'"
BOYU's growing confidence and belief in his craft have been reflected during these past nine months since the release of his first single "Flower Garden," in April 2021. Described as a power anthem to make people feel better, BOYU's debut single, "Flower Garden," received a warm welcome sitting at almost 300,000 streams on Spotify. "I didn't have any expectations," reflects BOYU when asked about the milestone. "So it's just a pleasant surprise every day when I check it."
"Flower Garden" was followed by the singles "Hands Around Your Throat," "Glass Of Wine," and now "Embers Of Our Innocence." With less than a year in the music scene, BOYU has garnered a following and gained close to 400,000 streams across platforms. "My music is resonating with people and that's really all I want at the end of the day," said BOYU.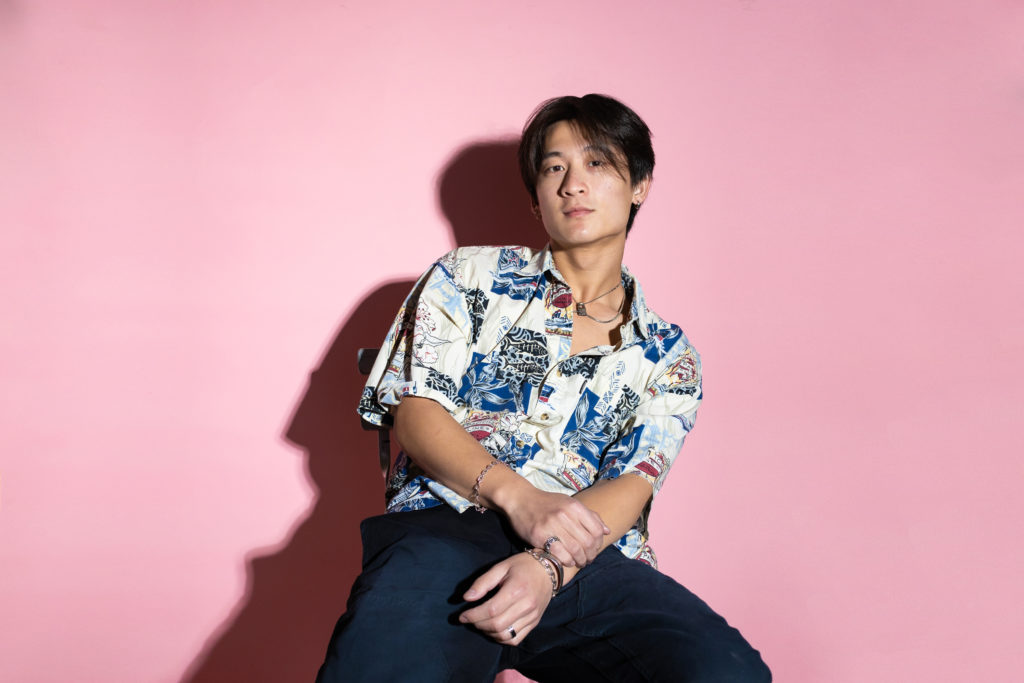 Mastering the Craft of Story-Telling
BOYU is very methodical and hands-on with his craft. This, he partially credits to one of his best friends. "If you can make a song sound good acoustic and vocally, you can do anything with its production and it will sound even better," Boyu recalled his friend saying. "I kind of took that to heart."
Consequently, as a fellow enjoyer of acoustic, stripped-down versions of songs, BOYU finds himself starting a majority of his songs simply with his guitar and humming a melody to formulate an idea. BOYU explained he then uses the general idea as the backbone of a song and goes on from there. "I try to think of an idea and fill in that experience into the lyrics, flow, and path of the songs," explained BOYU. "Once that song is arranged and composed acoustically, with just vocals and guitars, that's when I take it to a producer and we do everything out from there."
BOYU describes his released music as pop heavily inspired by hip-hop. "Pop in the sense that the melodies are very catchy and lighthearted," said BOYU. "Hip-Hop inspired, based on the production."
Traces of hip-hop influence can also be found in his lyricism, for BOYU goes back to his fascination with storytelling found in his favorite artists' songs. "I think, just building a story with a song is really important," said BOYU. "Which I do with every song that I have."
BOYU's four released singles have introduced different narratives and showed different musical tones. In "Flower Garden," he reflects back on an ex-girlfriend who had just gotten out of an abusive relationship and creates a power anthem to uplift. "Hands Around Your Throat" is about an experience during his time spent abroad in Singapore. "Glass of Wine" is about wine-filled encounters and the transience of modern romance. "I really like transcribing my past experiences into songs," said BOYU. "I guess, just being able to have an impact on others. Or just, sharing a cool story is what inspires me besides artists."
BOYU's Growing Visual World
In addition to creating music, BOYU has also demonstrated interest and intent in the visual aspects of his craft. "I am a very type-A person," he explained when asked about his involvement in music videos. "I like my hands on everything."
A testament to his commitment to the visual is that each song has been accompanied with a music video. "A visual for every song is my plan and has always been the plan," said BOYU. "That's why it typically takes a little longer for every release, I want to make sure the song is perfect, the video is perfect and then you package it into the world."
The music video for "Flower Garden" is BOYU's favorite by far.
It took him from October to February to complete and ensure it was up to his standards. "It's really fun to collaborate with video directors because they think in a visual format, while I think an audio-spacial format, it's cool when two worlds combine."
Despite his limited experience in the visual realm, BOYU hopes to continue to learn and grow in the imaging of his music journey. "The visual for the first single of the next EP, I will be directing this one," BOYU claimed. "I want to challenge myself to do one."
AMBITIONS for Future
As of right now, BOYU continues to have a day job. Opposed to banking corporate, where he had no free time, BOYU now works at a tech startup. "It's a lot more chill," he said. "I can use my free-time, when I clock-out, just to do music."
With less than a year since his debut, BOYU is just getting started and he is the one that is most aware of his potential to rise as an artist. "It's fun because these numbers [streams] can only go up, it can't go down ever," reflects Boyu. "So as time goes on, it can only go up. Which is a good feeling"
Additionally, though the odds are on Boyu's side, he is in no rush. "I also think that the direction you are going is way more important than the speed," said BOYU. "Artists who really focus on garnering their fan-base and building a sound, building a brand slowly, tend to do well in my eyes"
A reflection of BOYU's hopeful outlook into what the future holds for him as an artist,
Is the busy year he has ahead. "I already have this year and half of next year planned out," he revealed to EnVi. "Basically, every 6-8 weeks there's a new release, song, music video, and everything around that!"
With one more single ahead, BOYU hopes to release his first EP which will be composed of these first five singles. He then hopes to repeat this process throughout the remainder of 2022 and next year to complete a second EP. Along the way, he also hopes to get signed by a major label.
If you would like to follow BOYU on his journey, make sure to check out his Instagram or TikTok!
Want more? Check out our Artist Spotlight with ATARASHII GAKKO! here!