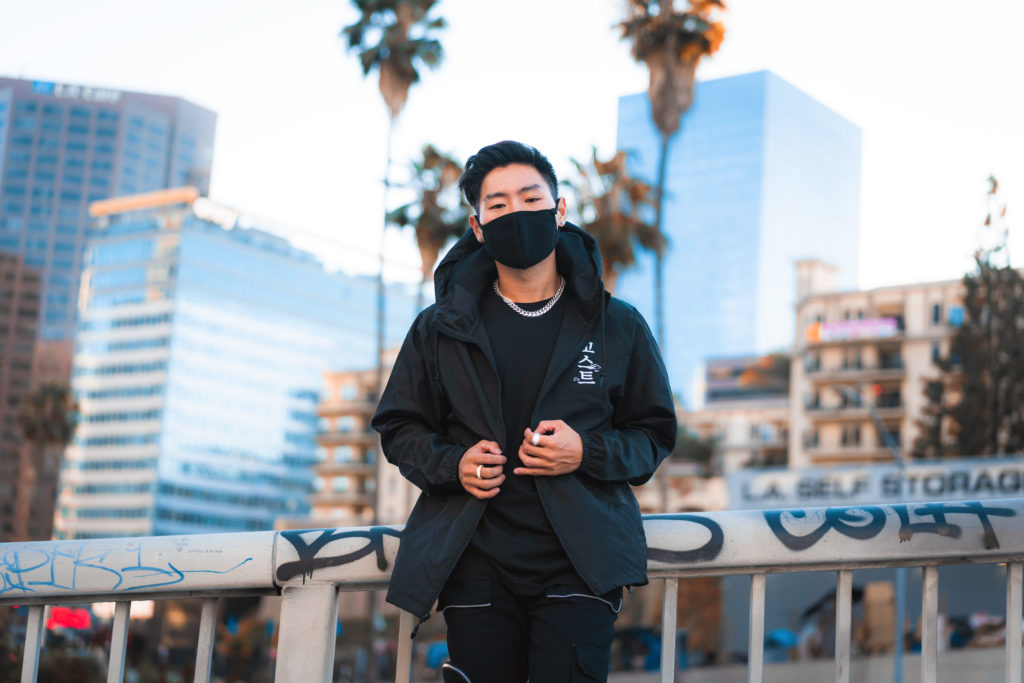 By Veronica Espinal | @mionionyuta_
Rhythm and Blues, originated from African-American communities, in urban cities in the 1940s. The debut of Seo Taji and The Boys in the 1990s introduced R&B to Korean culture, transforming the country's music scene by breaking away from Japanese influenced folk music. 
J.Lee—also known as Ghost—is an up-and-coming Korean R&B artist from California. He's embarking on a journey as an independent artist in the U.S, writing and producing his own music, as he defies stereotypes and breaks away from boundaries within the industry. 
EARLY MUSICAL BEGINNINGS
Music has always been a constant presence in J.Lee's life. Born in Korea, and raised in California, his introduction to music began as a child where he learned to sing and play a variety of instruments. Along the way, he grew fond of audio production, graduating with a degree in audio, he began to build his own journey as an independent K-r&b artist. 
"I grew up playing the piano, I've been playing the piano since I was three, and then eventually I picked up guitar, and drums along the way. And I've been singing super early, too. So I kind of grew up with music everywhere in my blood here," Lee said. "But it wasn't until high school that I really started getting into audio engineering and producing music. By the time I was 22, I had graduated with a degree in audio, and I had built my own microphone, built my own studio, and now I'm based in LA county." 
With an impressive musical background, Lee's inspiration into the R&B scene stemmed from a variety of artists throughout his childhood, ranging from K-r&b artists to Western artists such as Boys II Men. His influences weren't limited to just R&B music, he also found his sound influenced by elements from the hip-hop world, and he wanted to find a way where he can mold both elements into his music. 
"My sound started getting a little bit more gritty, I guess. So, I started getting more into the hip-hop world. I've always been listening to rap, but I wanted to make a way to blend the two influences I had with hip-hop and R&B growing up, and mold it into one, so that's when I became an R&B slash Melodic hip-hop artist," J.Lee said.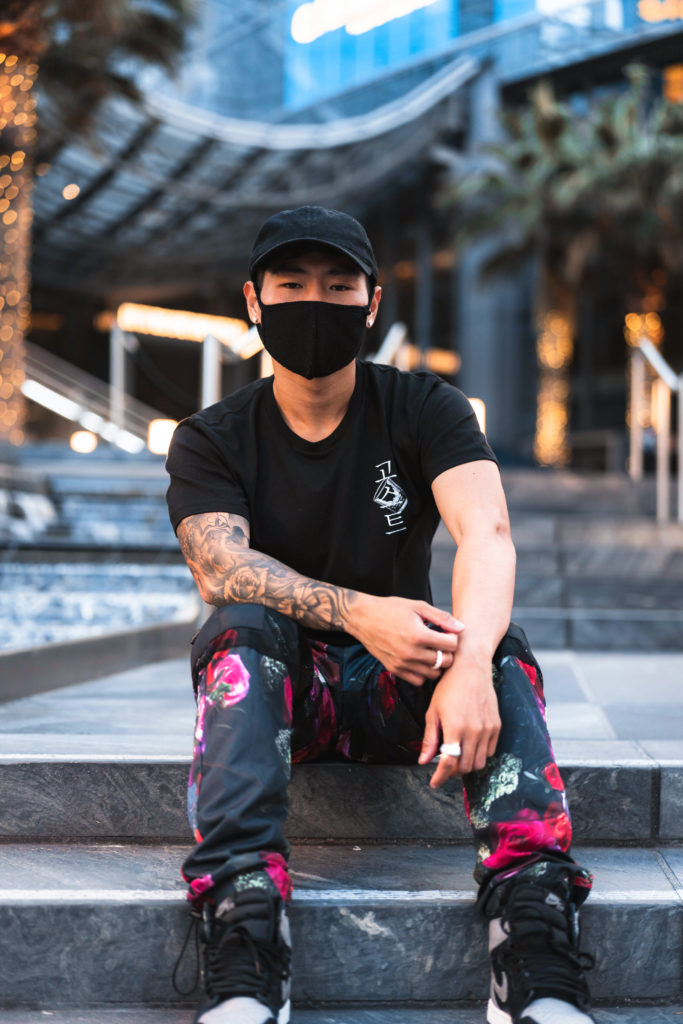 His love for lyricism, and flow propelled him to create his own style, away from the limitations of being labelled under one type of musical genre. His self-produced songs, "Strawberry Moon" and "Got Me Bad," feature elements of both R&B and hip-hop and with his sweet vocals and melodic flows, exemplify the unrestricveness of his music. Along with the dark, and rap-laced "Mask On My Heart," and the sensual R&B track "Make Her Mine," he's given himself a platform to defy stereotypes and break away from the boundaries within the industry. 
"I see people—way too many people—limit themselves in a sense. They say they want to be like a hip-hop artist, and like a trap artist, and that's true. I want to do that too, but at the same time, if I like a certain vibe or sound and it doesn't fit in that genre, then I'm going to go for that sound anyways. I'm not going to limit myself to the boundaries of one area," the artist said. 
As an independent artist, he's able to break away from traditions and take full control over his creative process. Being the sole songwriter and producer, he's set a path for himself to bring his creative vision to life, as he's always imagined. "I have a sense of purpose with my music, I know what I want. I think a lot of people grow up not knowing what they want, but me, I knew exactly what I wanted as a kid, but it took a lot of time to get here." 
The artist succeeds in setting the trail and aligning the pieces of his story for himself, where every move he makes is genuine and true to the story he's telling. In every path of his story—from piano training to audio production—he's advanced with an unfaltering determination, knowing the only way to achieve his vision is to continue on the path he's set in place. 
"There's no issue with me reaching out to other producers and be like, 'Hey can you help me make this,' but it's the fact that no one would ever know your sound as much as you do."  
He's expressed the challenges of working on his own as one of the few K-r&b artists in the U.S, especially as an immigrant. "Learning to do all of this shit on my own, I think that was the toughest part of it all. Because even though I had the drive to do everything, I grew up as an immigrant in this country. Knowing that I had to go through so many layers of bullshit, so many layers of just like trying to figure this out, and then meeting the Asian expectation of this. It was all more so figuring this out and having people tell you, 'Hey you should be a doctor, or like hey you should go into this stem field or whatever."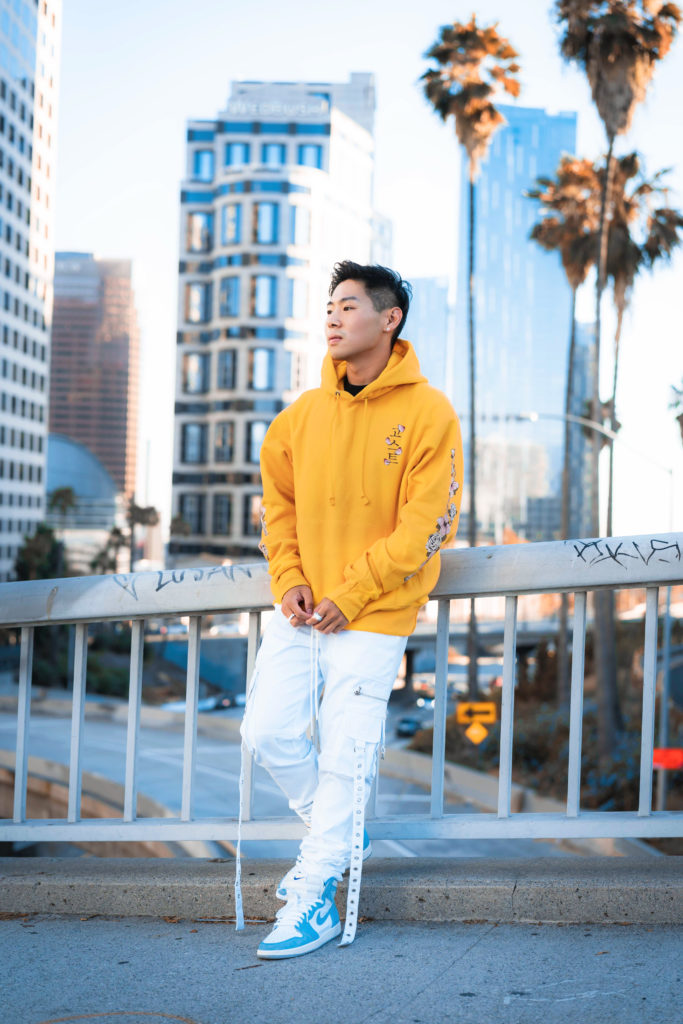 BUILDING THE BRIDGE BETWEEN CULTURES
Despite the challenges, he hopes to be an inspiration for his community, and ensure other Asian-Americans who love music, that they can do it too. "I want to be the trailblazer. I know there's people like Jay Park in the past, and he's a big influence of mine too, but at the same time, Jay Park grew up in a different time than we did. He didn't grow up in a time in which K-pop was this famous in the states. And he definitely didn't grow up in a time where melodic trap, and hip-hop was starting to really burst out in the industry," he said. "So I want to be amongst one of the firsts in this era, where people can look up K-r&b artists, and they can't say jack shit without knowing my name. Like they have to know who I am because I set that trail for them."
Ghost not only wants to be a form of representation for his community, he also wishes to be a bridge between both American and Korean culture through his music. 
"I identify with the Korean people, and I am strongly Korean. That's my nationality before anything else in the world, and in terms of mixing those languages together, yeah that's what I want to do. I want to be a bridge between those people, and become the trailblazer in that sense too. That's why I actually got one of my tattoos on my arm too, it's like the Korean and American flower combined together, in a vine to show that. To be a trailblazer through that, to bridge those nations together through the music." 
THE CEO AND HIS VISION
Music isn't the only form of expression for Ghost, he's also created his own fashion brand, Ghost Streetwear, where he acts as both the CEO and creative director. Ghost Streetwear was founded recently, as a form of representation for Asian streetwear in the West. 
"I want my creative vision out there in the world. I want to spill that vase and let my vision flow, and I wanted my Asian styled streetwear out there. Ghost Streetwear was founded on the preeminence of making, normalizing Asian style streetwear in the West, and showing that 'Hey, we belong here, too.' I wanted to showcase my identity, other people's identity, Asian people's identity within this nation," said Ghost. 
Whether it's through his music or fashion brand, J.Lee ensures to always stay true to himself and his vision, as he embarks on a journey of representation for himself and his community. 
Be sure to follow and check out his new single "These Nights," out on Friday, Feb. 12 on all streaming platforms: 
Spotify: https://open.spotify.com/artist/5I5KG2nsLlMrPaDadOu0zd?si=FH-9t45eSPGJglM3E41xdA
Apple Music: https://music.apple.com/ca/artist/j-lee/489892\
Twitter: @jleeghost
Instagram: @jleeghost
Be sure to check out another amazing artist, Rakiyah In Space here!