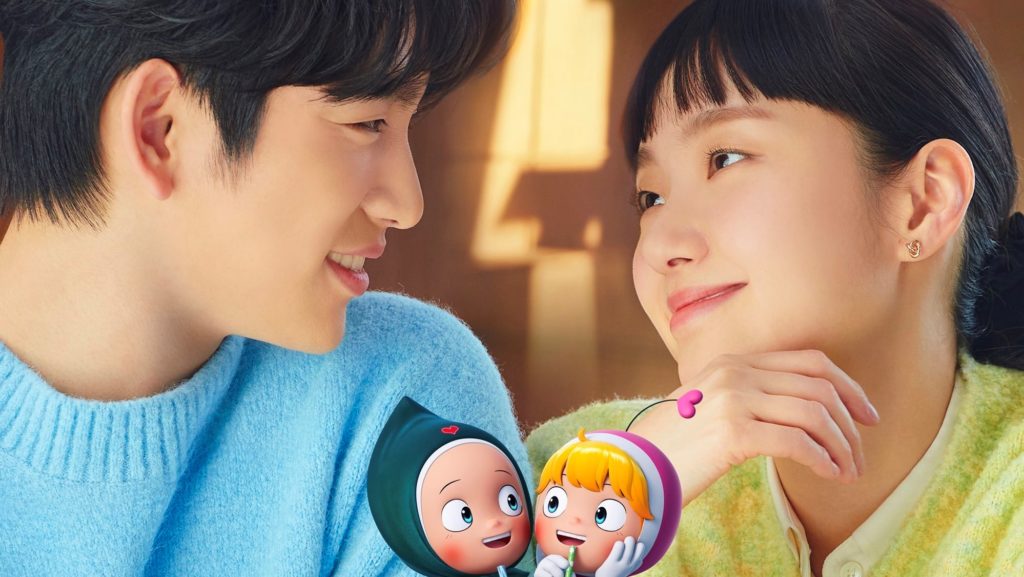 Now that it's officially summer, many of us are ready for tons of sun, fun, and new shows to add to our binge lists. This upcoming June's roster of K-dramas to air promise hilarity, suspense, and romance. Check out the seven K-dramas we think you should keep your eyes out for this season! 
Why Her?
16 Episodes
Genre: Legal, Mystery, Romance
Main Cast:

Seo Hyunjin as Oh Soojae
Hwang Inyeop as Gong Chan
Heo Junho as Choi Taekook
Bae Inhyuk as Choi Yoonsang

Expected Release Date: June 3, 2022
Based on a webtoon, this series centers on Oh Soojae (Seo Hyunjin), an ambitious lawyer renowned for being the youngest partner at a prestigious law firm. At the top of her game, it all changes one day when a case goes south, and she's forced to repent by working as a professor at a law school. Here she meets Gong Chan (Hwang Inyeop), a student at the school who is quickly enamored with his new professor. Determined to return to her elite lifestyle she must now juggle between teaching, love, and a mystery that lurks in the background.
Link: Eat, Love, Kill
16 Episodes
Genre: Fantasy, Mystery, Romance
Main Cast:

Yeo Jingoo as Eun Kyehoon
Moon Gayoung as No Dahyun
Song Dukho as Ji Wontak
Lee Bom Sori as Hwang Minjo

Expected Release Date: June 6, 2022
This latest fantasy drama explores the relationship between sous chef Kyehoon (Yeo Jingoo) and restaurant employee Dahyun (Moon Gayoung). When Kyehoon unexpectedly begins sharing his emotions with Dahyun, their newfound connection allows them to feel what the other is feeling. As the two struggle to adjust to sudden outbursts of emotions at inopportune moments, they can't help but wonder if this link is the only reason their lives are so entwined.
Yumi's Cells Season 2
16 Episodes
Genre: Slice of Life, Romance, Comedy
Main Cast:

Kim Goeun as Kim Yumi
Jinyoung as Babi Yoo
Ahn Bohyun as Koo Woong
Lee Yoobi as Ruby

Expected Release Date: June 10, 2022
Following season one's heartbreak, this latest chapter of Yumi's (Kim Goeun) life explores a possible new love connection with her co-worker Babi Yoo (Jinyoung). Inspired to chase after her dreams, she takes on new challenges every day. Understandably Yumi is hesitant to jump back into the love game, but she can't help her growing attraction to Babi. Luckily Yumi's cells are hard at work trying their best to steer their host to better days.
Jinxed at First
16 Episodes
Genre: Romance, Comedy
Main Cast:

Na Inwoo as Gong Soo Gwang
Seohyun as Lee Seulbi
Ki Dohoon as Sun Minjoon

Expected Release Date: June 15, 2022
This webtoon-inspired drama tells the story of fish seller Gong Soo Gwang (Na Inwoo) who used to be full of good fortune. However, one day he fatefully meets Lee Seulbi (Seohyun), a bright girl who changes his life's trajectory and, as a result, becomes extremely unlucky instead. His days often get especially bad after nights of dreaming about Seulbi. Seulbi, who was imprisoned for the past seven years because of her ability to see a person's future, finally escapes and meets Soo Gwang who is less than pleased to see her again.
Alchemy of Souls
20 Episodes
Genre: Fantasy, Historical, Romance, Comedy
Main Cast:

Lee Jaewook as Jung Wook
Jung Somin as Mudeok
Minhyun as Seo Yool
Shin Seungho as Go Won

Expected Release Date: June 18, 2022
Jangwook (Lee Jaewook) is a seemingly level-headed young noble despite the consistent gossip of his scandalous birth secret. Behind his mask of indifference, he is actually a troublemaker fueled with mischief. Servant Mudeok's (Jung Somin) body becomes inhabited by infamous assassin Naksoo. Naksoo is now trapped in a body physically weaker than the soul's full potential. Despite being at constant odds with Jangwook, her master, Mudeok begins secretly training him.
Money Heist: Korea – Joint Economic Area
6 Episodes
Genre: Action, Heist, Thriller
Main Cast:

Yoo Jitae as Professor
Jeon Jongseo as Tokyo
Park Haesoo as Berlin
Lee Wonjong as Moscow
Kim Jihoon as Denver
Jang Yoonju as Nairobi
Lee Hyunwoo as Rio
Kim Jihun as Helsinki
Lee Kyuho as Oslo

Expected Release Date: June 24, 2022
The first half of the upcoming Korean remake of Netflix's Money Heist (2017) reveals a cast and plot familiar to the original. In this fictional world, South and North Korea have unified and are producing a new currency. There still exists the underlying social issue that the wealthy continue to get richer and the poor, in contrast, continue to live in poverty. Criminal mastermind "Professor" (Yoo Jitae) is set on gathering a team and organizing a hostage heist claiming back the money for the poor in the Korean Peninsula as a modern-day Robin Hood.
Weird Lawyer Woo Young Woo
16 Episodes
Genre: Legal, Drama
Main Cast:

Park Eunbin as Woo Young Woo
Kang Taeoh as Lee Joonho
Kang Kiyoung as Jung Myungseok

Expected Release Date: June 2022
Park Eunbin stars as the spunky titular character, Woo Young Woo in this upcoming legal drama. Young Woo is a genius rookie lawyer with Asperger's syndrome. Despite being a certified brilliant scholar in undergraduate and law school— she finds herself less adept in social situations. Freshly graduated, she'll have to learn to navigate both the professional legal world and build relationships with her new co-workers and friends. 
As you patiently wait for the premieres of these upcoming shows, check out ACT!ON's review of the recently completed show Tomorrow (2022) here!