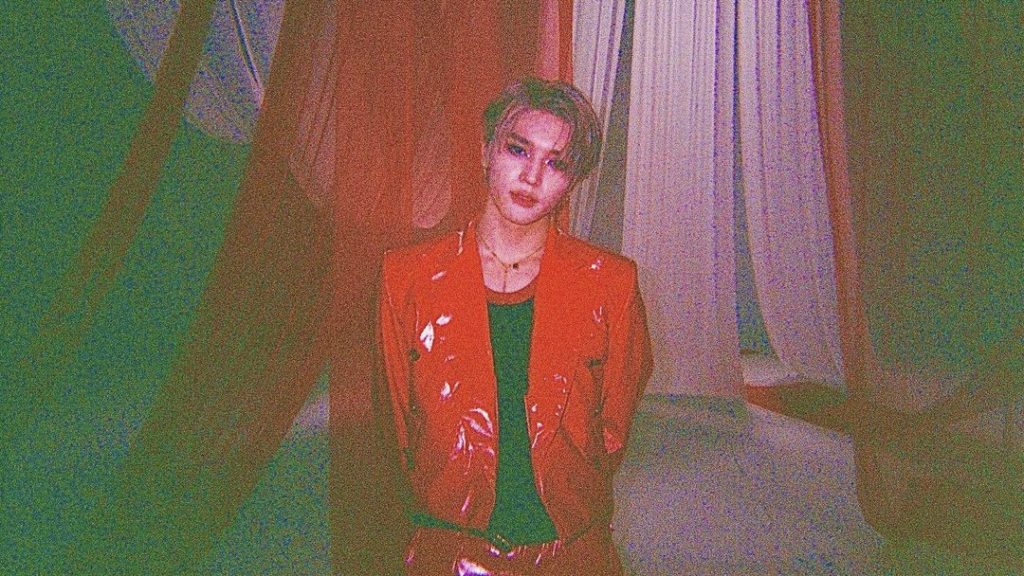 On June 2, NCT's Taeyong stunned fans once again with a surprise track release and performance video for "Ghost." Viewers raved for hours about the new song as well as the dark and mysterious visuals unique to Taeyong's style. EnVi breaks down the replay-worthy beauty moments of the video.
Dark and Sultry Eyes
The dark performance video started with Taeyong donning duo-chrome brown and green eyeshadow similar to M.A.C's Blue Brown pigment. The minty shade reflected brightly as the light hit his turned face. Taeyong has a way of visually connecting every aspect of videos. Using duo-chrome eyeshadow to mimic the change in the lighting, helps add depth to his eye. The shimmering look provided a stark and cooling contrast to the red satin resting behind him as well as the crimson leather of his outfit. His eyes were accented with smudged black liner and a touch of silver pigment at the inner corners. The shade is reminiscent of the shade Sterling from Pat McGrath's Mothership IV: Decadence palette. This look turns heads with the usage of mascara on Taeyong's lower lashes. He doesn't often wear mascara on his lower lashes but here, it completes his look.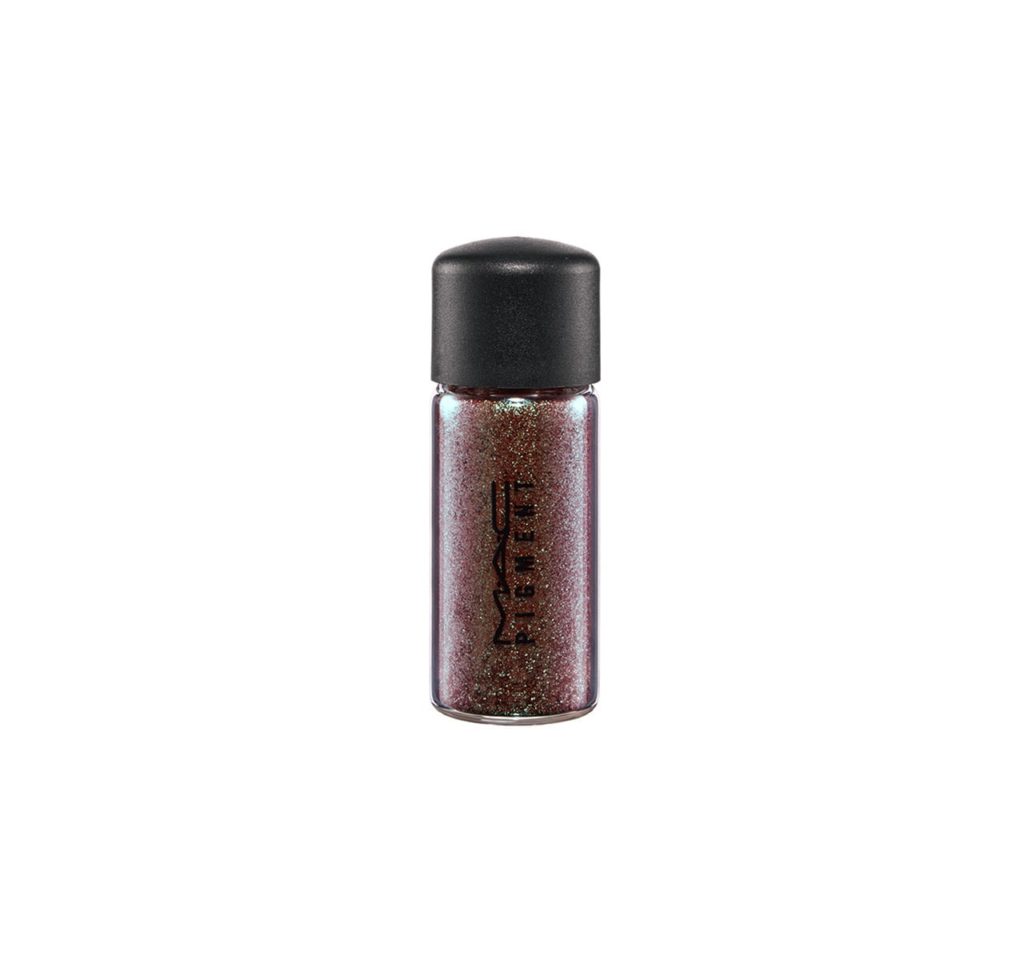 Pat McGrath
Mothership IV: Decadence
Silver Stunner
Taeyong continued to stun fans in an electrifying silver outfit. Flashing lights and a reflective blouse complemented his swift and effortless movements. Under his studded CELINE face mask, Taeyong's makeup seemed to be lighter, which allowed for the real focus to be on his famously round boba eyes. Rusty red eyeshadow was carefully dispersed under his lower lash line while silvery white shadow was placed at the inner corners for subtle emphasis on his eye shape.
Hauntingly Beautiful Hair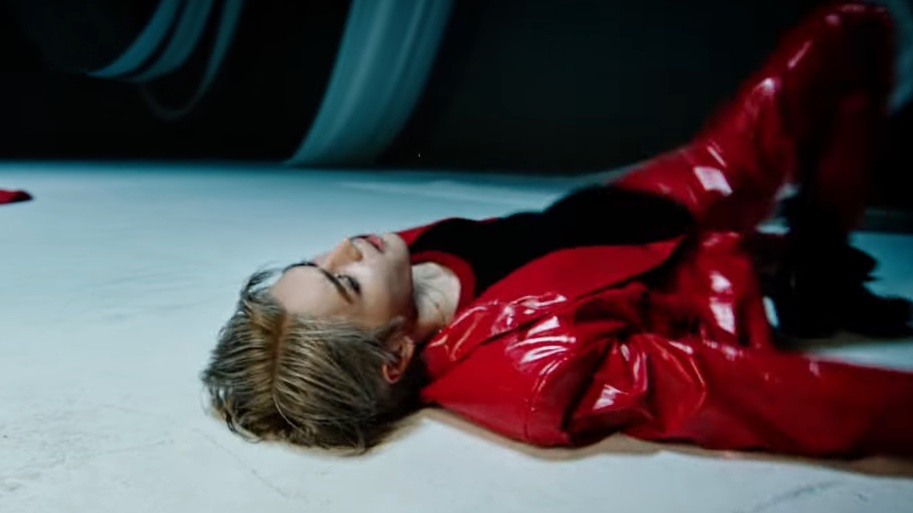 Adding to the ghostly feel of the music video, Taeyong's dirty blonde hair matched the gray draping curtains in the background. The silver-tinted hair was parted to the side and styled with gel to give it a trendy wet look. His hair moved freely with his impressive dance moves, floating upward and to the side before resting gently on his face. The hairstyle amplified the mystical nature of the video without overtaking other stylistic elements.
New TY Ink
Taeyong's tattoos have been gaining a lot of attention lately as he quickly builds up his collection. Between magazine shoots and performances, Taeyong continues to shock fans with little glimpses of his new art. The leader recently caught fans by surprise at NCT 127's Japanese concerts with his new rib tattoo during his "Moonlight" solo and "Himalayas" duet with fellow NCT member Mark. Taeyong's fans, known as Tyongfs, went straight to Twitter after seeing the member show off his rib tattoos in his performance for "Ghost." Many fans expressed their love for Taeyong's tattoos and some even tweeted their want for a tattoo vlog from the member.
Tyongf's Endless Support
Taeyong is known for sporting looks that make a statement, so it did not go unnoticed when he wore such a bold look for "Ghost." Tyongfs and NCTzens were more than grateful to see the NCT leader's makeup—even giving compliments to the makeup artist(s) who made it possible.
Taeyong has a way of putting his unique touches on his music, art, fashion, makeup, etc. "Ghost" proved to be no exception to that. As he continues to gift fans with his creative pursuits, there are always incredible looks paired with it. Taeyong continues to inspire fans not only in music but in beauty as well! We at EnVi can't wait to see what other looks the NCT leader will do in the future!
Want more Taeyong? Check out our coverage of Taeyong's MC debut on MNET's New Show, Anybody Can Dance, here!