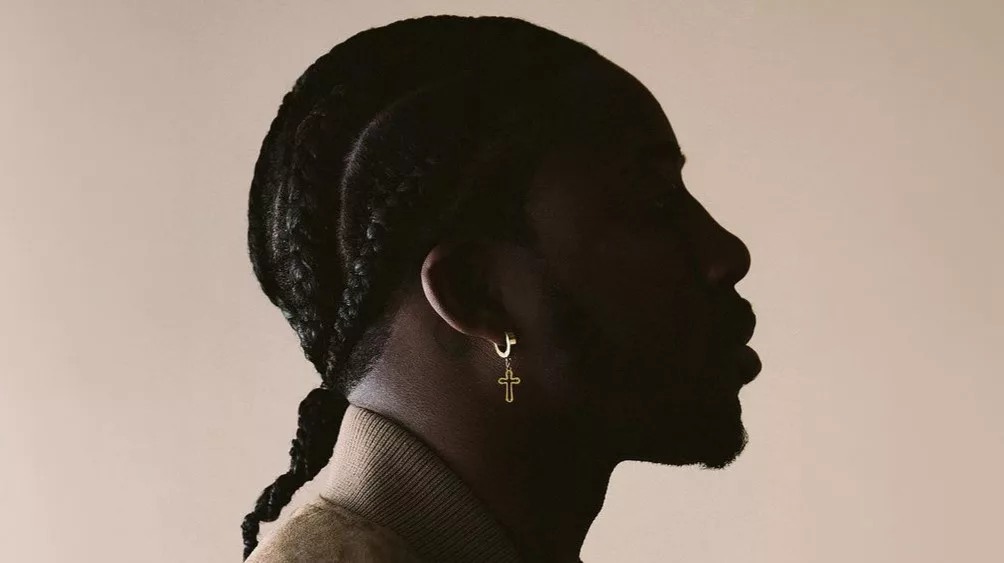 New York-based musician London Blaque is an up-and-coming hip-hop/R&B artist. The independent singer-songwriter has garnered over 25,000 plays on SoundCloud, collaborated with prolific rapper The Game, and has released multiple singles since 2019. EnVi had the opportunity to speak with London over Zoom about growing up on the West Coast, his dream collaborations, and his new funk-soul single "Grape Kool-Aid."
From Dance to Music
Born and raised in San Diego, CA, London started off with a love for dance, well-known by others for doing popular dances such as the sea walk and pop & lock when he was young. However, his passion gradually turned to music. At the age of seven, he joined the choir at his church because of his grandmother. "She loved her R&B but her music in her car that played 24/7 was gospel," he shared.
While his grandmother influenced him getting into music, his grandfather's profession played a role in shaping his music style. "My grandma was from Cincinnati and there she met my grandfather who played lead guitar for Bootsie Collins and the Funkadelics." He shared that a lot of his music is inspired by them and other artists such as James Brown, Jodeci, and Rick James. The flair, soul, and different edge these artists have brought to music is what London incorporates into his own music.
Becoming London Blaque
The name London Blaque is very unique and stands out. Once you hear it, you can't help but want to learn more about the person behind the name. When asked about the inspiration behind the name, he shared that London's always been a family name. As for Blaque, it was based on his feelings while in college. "I was going through a really tough time and felt the name 'Black' really expressed my persona at the time," he explained. However, he decided not to use the standard spelling of the word "Black." He found it unappealing and disliked how it looked on paper. Instead, he tried to think of a spelling that would be most fitting for seeing his name on billboards. He knew that the name would stick once his brother continued calling him London Blaque, showing the importance of family and their approval for him.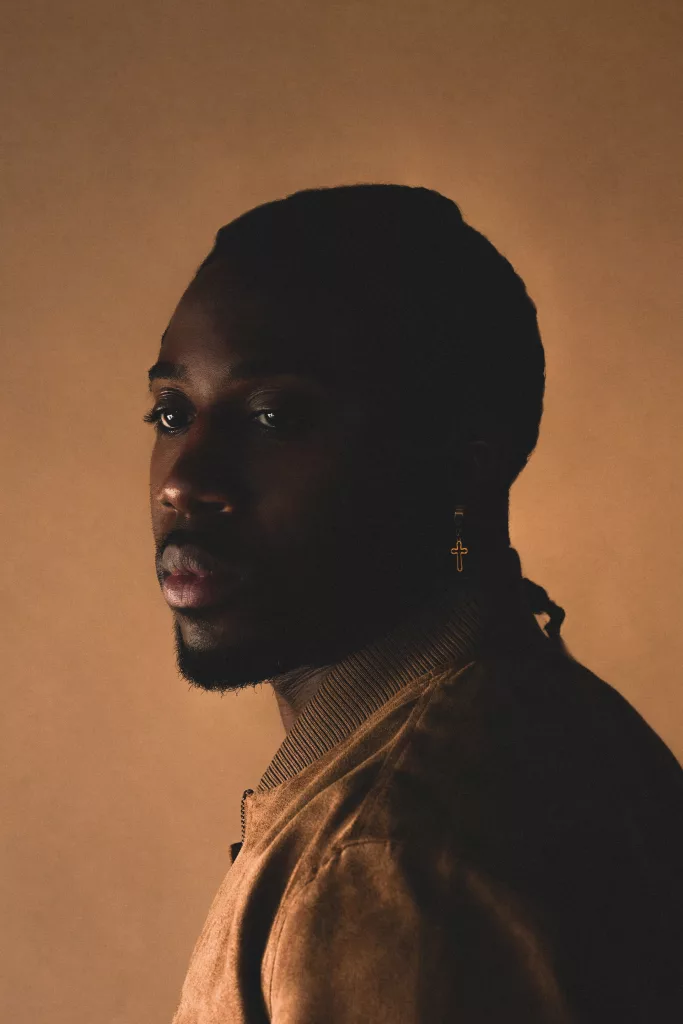 Creating and Defining the Ghetto Gospel
London categorizes his music style as an infusion of R&B and G-Funk with storytelling that he calls "Ghetto Gospel." When asked to define what Ghetto Gospel is, he described it as "hymns for the streets." The importance of weaving Black culture and the Black experience into his work was thoughtfully expressed throughout the interview. He went on to share that he is "singing to those [of] this background, this culture that we come from."
He considers his process of creating music slightly different than most. He starts by simply making a beat using his hand with a pen on a table. When it comes to writing lyrics though, he first has to listen to the beat and then leave the room. Separating himself from the area and being in complete silence allows him to digest the beat in his head. In a scriptwriting-like approach, he proceeds to write the lyrics, describing it as a visual process in his mind. Like the method itself, London wants his listeners to experience the music rather than just listening to it.
West Coast vs East Coast
To many, San Diego is a city with nice beaches, marking it as a perfect vacation spot. However, London has a different perspective. When he tells people that he's from San Diego, he quickly realizes how little New Yorkers understand about his city. "To most people, San Diego is just this postcard with the Coronado Bridge, nice beaches… They don't know about the inner city," he explained. Though it wasn't easy due to the surrounding gang culture, with encouragement from his grandmother, he made sure to focus on his education as well, leading him to an opportunity to study at San Diego State University.
While he will always consider himself a Cali boy and draws inspiration from his life there and time spent developing as an artist in Oakland, he also sees his current home of New York as a "melting pot of creation" that has allowed him to garner various opportunities. He exclaimed that the hustle and grind of the city, and seeing others being creative and chasing their dreams has awakened something inside him.
This thought was made clearer when he shared the difference between working with studios in Los Angeles versus New York City. While providing payment would suffice in an LA studio, he has to prove himself and showcase his talents to work in studios in NYC. However, he still brings along that classic West Coast laidback energy and Cali swag once he's in the studio. That swag and his experiences are evident when listening to his music.
Ode to California
For his 2021 single "Killa California" London collaborated with fellow California rapper, The Game. The track shares their experiences growing up in SoCal. London originally envisioned a West Coast artist on the song and believed that The Game had the right tone and accolades that would complete the track. Working with the notable hip-hop figure was a memorable experience for him. Besides learning from The Game himself, he views the opportunity for the rapper to join him as a blessing. "It's difficult to navigate this industry as an independent artist, but you can't be afraid to take chances," he underlined.
What's Next?
In the future, he hopes to continue working with more legendary rappers from the West Coast. At the top of his list is someone he's always wanted to work with: Grammy-nominated artist Snoop Dogg. He shared that Snoop Dogg has the sound, style, and swag that has carried the West Coast music scene. Other artists include rapper-producer Dr. Dre and rapper E-40. In addition to more collaborations, he also hopes to release music videos to visually showcase his music.
London's latest release "Grape Kool-Aid" pays homage to his grandfather and the Funkadelics, whom he played alongside. Described as a mix of CeeLo Green and Childish Gambino's Redbone, London categorizes it as a soulful, funky, and high-energy track with a bit of an old twang. The song's simple beat allows his voice and lyrics to shine through.
London also gave a special thanks to everyone who's supported him along his journey.
"Grape Kool-Aid" is now available on all platforms.
Be sure to follow London on Instagram, Apple Music, Spotify, Tidal, and SoundCloud!
Looking for more artists to add to your heavy rotation? Check out our interview with Justus West here!