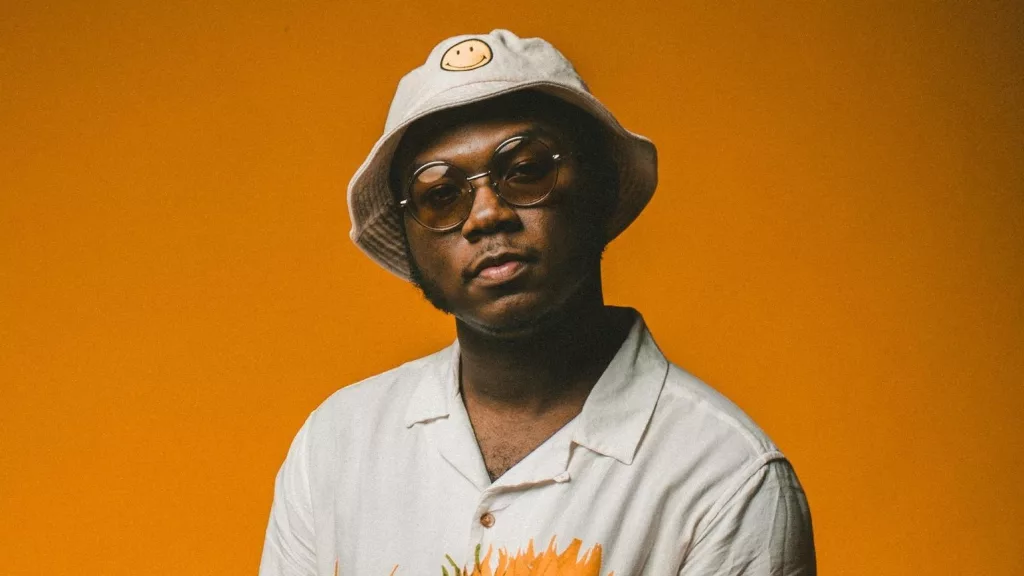 Justus West is a Grammy award-winning singer, songwriter, composer, and multi-instrumentalist. His impeccable guitar skills have put the musician on the map, earning him collaborations with renowned names in the industry. During preparations for his upcoming debut album, Something More, Justus spoke with EnVi over Zoom about his inspirations for the project, the power of vulnerability, and connecting with others through his music. He gave insight into his experiences working with successful artists and learning to stay true to himself as a solo artist.
Collaborating with Others to Find His Voice
Justus grew up surrounded by music. Both his parents had successful careers in the industry and frequently included him in their work. According to Justus, "music was all [he] knew" and some of his earliest memories are of him accompanying his Mom to studio sessions and falling in love with it. He began playing the guitar when he was eight years old and started booking gigs in his hometown of Kansas City by age 11.
Justus' passion and skill for the guitar led him to be one of the five finalists in the "Onstage With Vince Gill" competition sponsored by Guitar Center. This achievement brought along many opportunities for Justus and inspired him to move to Los Angeles, to pursue songwriting and producing. He quickly gained recognition for his talent and became one of the most sought-after session guitarists in the industry. He worked with artists such as The Isley Brothers, Jazmine Sullivan, and Miguel when he was still a teenager. Most notably, Justus recounted playing guitar for Mac Miller during one of his record-breaking six NPR Tiny Desk appearances. He described it as a "once-in-a-lifetime experience with a once-in-a-lifetime person."
Justus credits his experiences playing for other artists with showing him the importance of finding your voice and being sure of yourself. Seeing the ups and downs of being in the industry taught him how to pace himself and follow his own path. He affectionately referred to his collaborations with artists like Mac Miller as "side quests," or opportunities to learn from those who had found success in the industry along his journey to going solo.
Embarking on His Solo Journey
Since the start of his career, Justus aspired to become a solo artist. "That was always the goal," he remarked. After absorbing wisdom and experience from working with other artists and perfecting his craft, Justus released his first solo EP in 2019 titled Control. This project caught the attention of many and led him to Snafu Records in 2022.
Upon reflecting on this EP, Justus explained that creating Control was his first time being vulnerable through his music. The reception from fans and his peers helped him see the importance of sharing his stories and helping others feel seen. He wants listeners to genuinely connect with him because he appreciates the time and money they invest in him as an artist.
Exploring Freedom and Vulnerability in Something More
The first single from Justus' upcoming album Something More, "Good Brother," is particularly special to him. The track explores his thoughts about feeling lonely and overwhelmed and is an optimistic reminder that you are not alone. While promoting the single, Justus made an Instagram post caption explaining that he "started this new song to remind us all that someone out there still cares."
Justus collaborated on the single with his close friend and mentor, Grammy-nominated artist Corey Henry. Having a close friend and his family be involved in a project so close to Justus' heart was a standout moment while creating the album.
The rest of the project similarly has a close connection to Justus and his real-life experiences. "Every song is more real than I'd like to admit," he declared. Post the success of Control and seeing the impact of his vulnerability, he understood the importance of authenticity and is now more focused on the message of his music.
Justus explained the philosophical approach he took while creating Something More. "A lot of tough questions came up for me. Will there truly be unity?" Justus pondered. He hopes that listeners will resonate with his experiences and feel seen. Justus also wants to inspire others to be introspective while challenging them to take action.
His thoughts on the single "Come Together" from the album that was released earlier this year, express this sentiment. "[It] comes from a very deep place in my heart," he said. "I wish I had the answers to some of the questions I posed in these lyrics… but for now I hope it can be a seed for us all to consider the small things we can do in our daily lives to spark big change on our planet. We as humans are one, and we only have one planet, so let's treat it with care."
What's Next?
Justus hopes to continue collaborating with artists. "Nothing beats creating and connecting with people," he stated. In the next few years, he hopes to have put out another album but is trying to stay present and dedicate himself to evolving as an artist and a human being.
Keep up with Justus West on Instagram, Youtube, and Spotify!
Interested in discovering more up-and-coming talent in music? Check out our interview with kega, here.