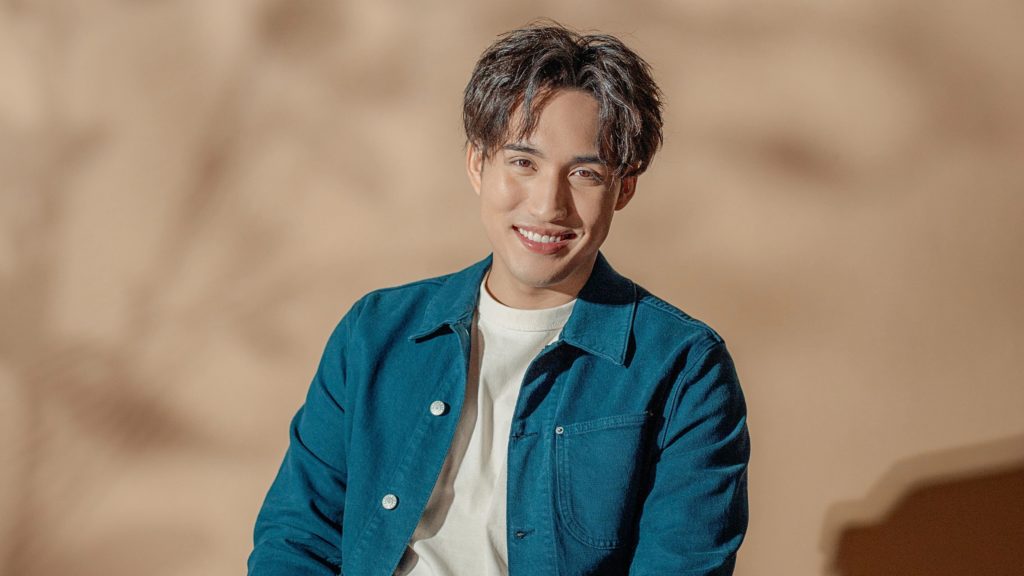 Following three years of releasing his own content, Singaporean talent Marcus Lee, released his debut album, For You, I Can, on August 6, 2021. With a total of 14 tracks, the album follows a personal journey of love—covering the honeymoon period, the heartache of a breakup, and the inevitable release of moving on.
The album spans across three chapters, giving the record a well developed narrative and incorporates pop-genre-like features to create songs worth becoming the next big karaoke hit, or a chart-topping radio station earworm.
Story Tellers
The newly released album carries Marcus's personal experiences that he hoped his audience could empathize with. He voiced, "every song in the album is inspired by my own personal experiences. For the longest time, I've always avoided love because I felt I didn't deserve it. Through songwriting, I managed to find an avenue to express my feelings and move forward with more hope in my heart."
As a songwriter, Marcus expressed that his goal with the album was to use his music as a form of narration. It was important to construct something that fans could relate to. He explained, "[songwriters] are all storytellers, and as storytellers, it's always nice when people are drawn in to hear your story."
The empathy experienced by his audience came from the album's solid concept. Marcus stated, "in putting out my songs, I was actually focused more on delivering each song and coming up with a cohesive album concept." For him, the album's concept featured a variety of clear themes and "different aspects of love and relationships," which he said, "lots of people were able to relate to." The choice in the album's themes were just as important to Marcus as listeners' reception to them, adding, " as a storyteller, I'm glad and proud when I hear that my songs speak to people."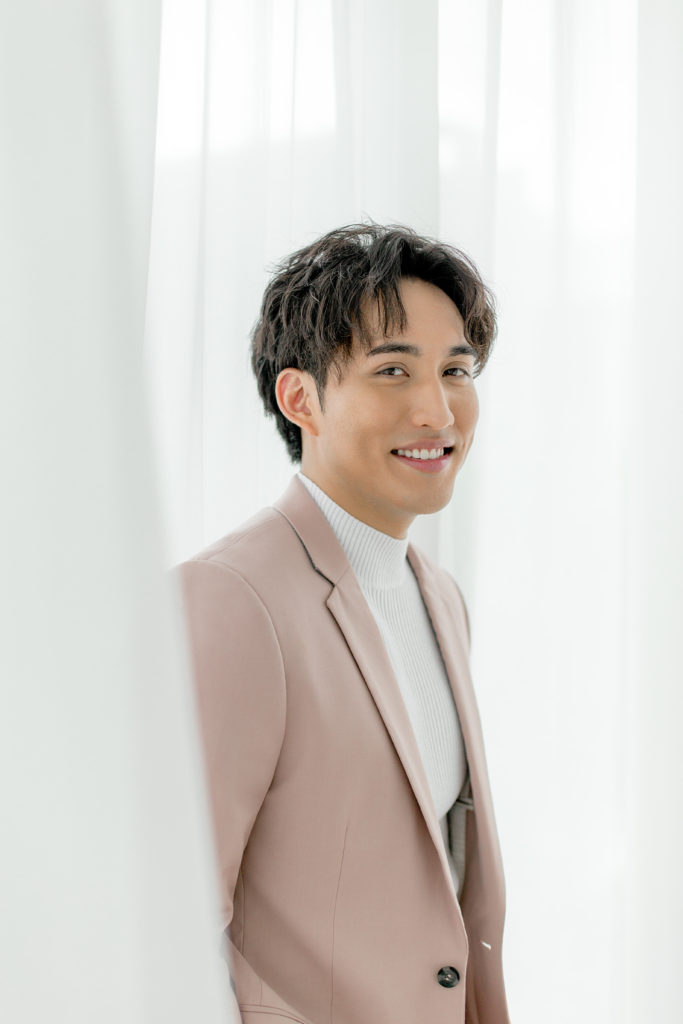 The album has been broken into three main sections, divided by a "Chapter" track— "Reminiscing In Sadness"(Chapter One 悲伤的怀念), "Sweet Memories" (Chapter Two 幸福的回忆) and "New Hope For Tomorrow" (Chapter Three 未来的希望). Each track follows a poem-like structure with spoken words at the foreground of the song. The inspiration had come from artists Marcus had enjoyed himself. "I've seen examples where an artist would release an album of spoken song stories that follow the track listing of their album, so I thought of combining this idea of having the song stories and the songs played back to back."
An Orderly Journey – Deconstructing the Track List
The chapter tracks' placement followed Marcus's meticulously planned concept for the album. "The spoken word pieces help to set context and tell the story of the songs in that particular chapter." When deconstructing the album's track list, Mrcus detailed, "I started with the big picture of deciding the album concept first, which was about the journey of love." The concept had proven to be the initial step in creating the narrated album, with the focus surrounding his single, "One More Chance" (請給我多一次的機會).
Once the first step had been taken, Marcus progressed from the starting point and used the chapter tracks to determine the album's track order, "I decided to have the album start from a point of the protagonist experiencing a failed relationship, hence the first chapter 'Reminiscing In Sadness.'" That emotional release started the healing process of remembering "Sweet Memories" and finally deciding to have "New Hope For Tomorrow."
Self-Made, Self-Written, Self-Produced
Marcus informed us that For You, I Can, was "self-produced, and it represents a piece of my innermost thoughts and emotions that I would like to share with the world."
Whilst many albums feature a large team of cooperative writers and producers, Marcus tackled many of the tasks on his own. The very personal creation, his debut album, came with the main challenge of a strict time limit. Marcus recalls that "the difficult part was managing production timelines as I had quite a short deadline to produce all the songs."
Marcus was able to call on the help of some of the industry's top professionals during the creation of the album. The lead single, "One More Chance" (请给我多一次的机会) was arranged by fellow Singaporean musician Derek Chua, whilst Darren Sim aided the mixing process and production for tracks "Without Reason" (没道理我可以),"I Still Love You" (我还是爱着你), "Love Once Again" (最初的期待), "Find A Way" and "Blue Sky" (蔚蓝天空).
Although Marcus was able to approach these favoured veterans, this added to the time crunch. Marcus mentioned "[the songs] were all being done around the same time with different sessionist and producers, so that was a very busy period of me having to manage my time to make sure everything was on track for the release."
Language of Love—Bilingual Song Writing
Marcus was able to flaunt his bilingual skills by writing the all-English track, "Find A Way."
The track is the only English track, and incorporates "earnest lyrics", featuring a " light accompaniment of a single piano."
With language proving important in creating music, Marcus highlighted the difficulty in writing music in a language that isn't his first. "Language has a part to play in music, so far that each language's phonetic structure governs note choice in composing melody. Hence, Understanding this would be the challenge." Marcus explained, "I found myself having to change the way I approach melody writing when I'm purposing it for a Chinese song compared to an English one."
Looking Back
Through the album and development of songs, Marcus believes his skills have greatly improved. He admitted, "I think my skills have definitely improved. For example like "最初的期待 (Love Once Again)" was based off a melody idea I had in 2017, which I decided to rework and finish it for the album."
As a teenager, Marcus had appeared on Campus Superstar, as well as performing in the Youth Olympic Games opening ceremony. Since then he has released multiple songs and now his debut album. Looking back, he recalls that such opportunities taught him a lot about the industry and process behind creating this album.
He said, "My experience on big productions allowed me to observe project management and the essentials of live performances, the open mics and bar gigs I used to do taught me public speaking and how to carry myself in front of a crowd, and playing in a band helped me to understand band dynamics and music arrangement."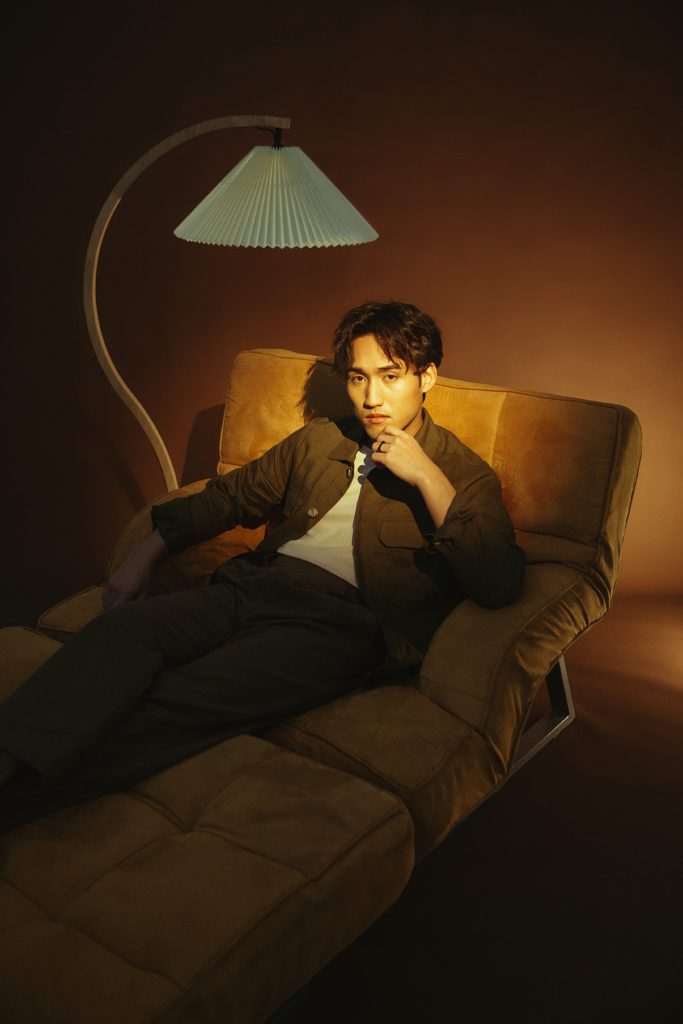 Inspiration and the Influence of SNS
Marcus was able to use his previous experiences to his advantage when honing his skills, yet inspiration and influence was also found in the palm of his hands. As many fans know, Marcus is very active on YouTube, Instagram and TikTok. He has often shared covers of his favorite songs, collaborations and his own music.
When explaining his personal development, Marcus said, "In this day and age, social media is seen as such an important and integral tool for artist development." It can be used to connect with fans and build a brand. Marcus said, "As a musician I think right now it's the only way to reach out to interact and engage with people, especially with the current pandemic where travel is restricted, everything is now online." He added, " I also use social media and content creation to shape my artistic identity and share different parts of who I am to my fans and followers." He also thanked YouTube for helping the development of his chapter tracks, saying, "I would usually go on YouTube to search up song stories to find out more about the inspiration behind my favorite songs."
Social media is fast becoming a powertool for singer-songwriters and performers globally. Thanks to the community it has created, Marcus has been able to reach audiences from every country around the world. He has been able to inspire fans and like-minded people. When asked for advice, Marcus shared, "take time to understand yourself. When you know yourself and what you stand for, it's much easier to set a branding or artistic direction. Once that is done, it's just about finding the right stories that you want to tell and then executing that into action. Good luck!"
Look to the Future
The new year has started and Lunar New Year has recently passed. Whilst COVID-19 has made in-person interactions and performances difficult, Marcus still has hope for the coming year. When asked about his goals for the year, he gave the inspiring response, "My goal is to keep an open mind and stay hopeful. COVID-19 has been really uncertain so I think having a positive attitude and frame of mind would be key to getting by this year."
As he continues to promote his debut album, For You, I Can, Marcus revealed that fans can expect "new releases of alternate versions" of the album's tracks, alongside other content, adding, "More immediately, I'm going to be doing more lifestyle content so you can look out for that as well!" As for the following months, he left us with the answer, "Moving forward I'm still writing and deciding so a lot of the second half of the year is still in the works."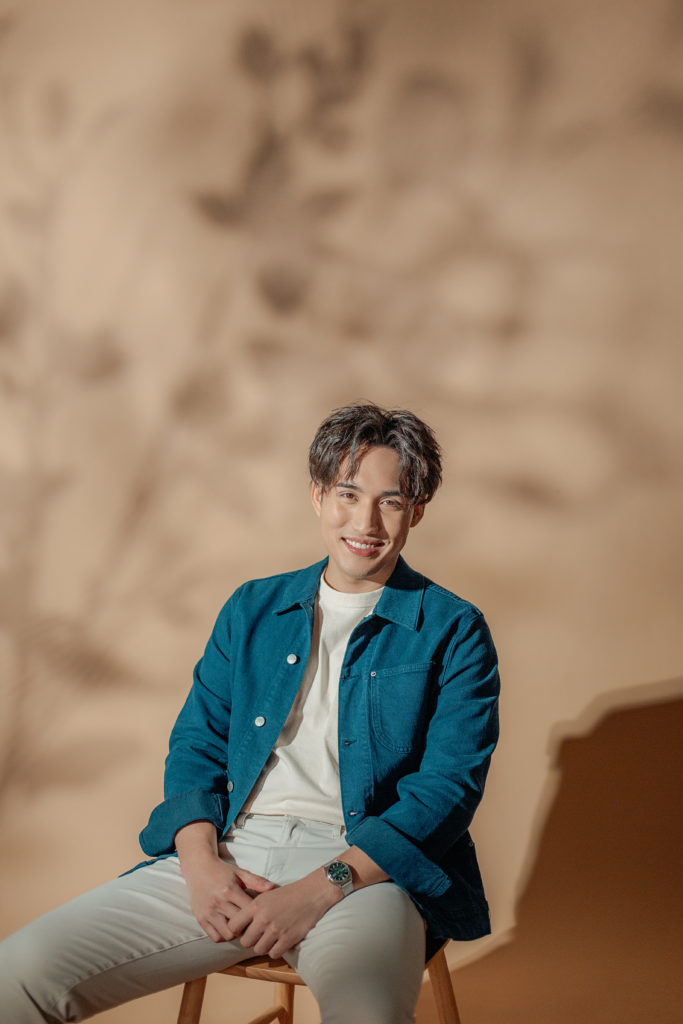 Final Words
With his first debut album being a hit, the future looks bright for the Singaporean talent, Marcus Lee. He refuses to leave fans high and dry, planning content on top of content for his audience. As we finished up our interview, Marcus modestly reflected on the journey of his debut album, ending on, "I honestly never expected myself to still be doing music right now, but I'm just enjoying the journey and I'm hopeful for what's to come."
If you want to read more on global talent, check out our interview with TRADE L here!