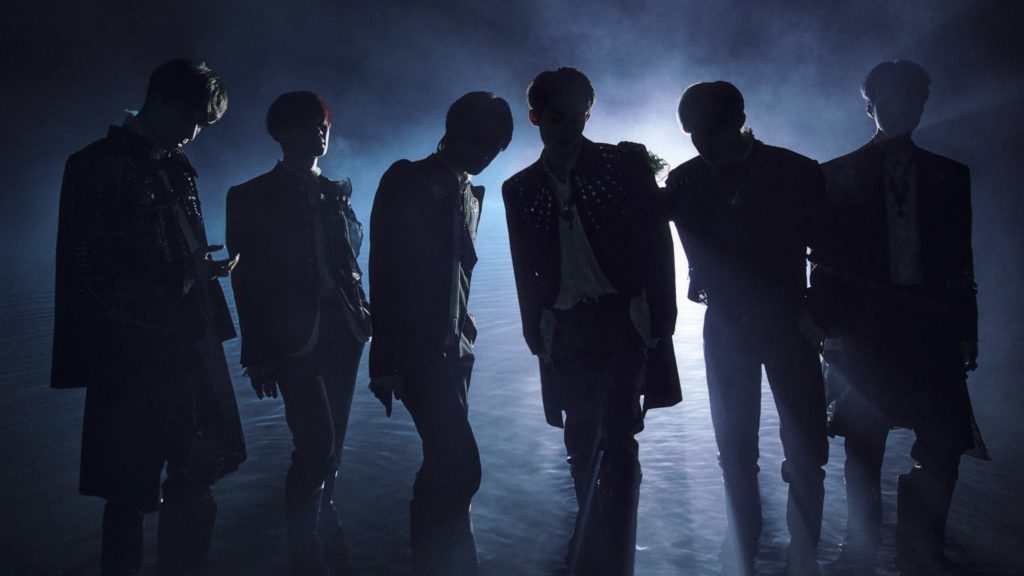 Over a year after the release of Kick Back, WayV reveals an announcement for their fourth mini-album titled Phantom. Set to release on December 9, 2022, the visions make their return. Announced through WayV's social media accounts on November 22 at 12 PM KST, their Twitter layout has been changed to the teaser images. As they make their comeback with six members, they initiate a start to a new era as a group.
Featuring all members against an illuminated background, an exhilarating start for the members is yet to come. Keeping to their signature 'V' album covers, the artwork subtly displays their group logo against a gold masquerade. With red as a symbol of good luck, they continue to utilize continuous imagery through their discography.
WayZenNis Celebrate
Shortly after the announcement, WayZenNis celebrated the long-awaited comeback. The hashtags #WayV_Phantom and #WeiSehenV spread throughout online communities. Anticipating all the factors that coincide with the new comeback, fans congratulate the members for withstanding the hiatus.
Looking Ahead as WayV
Over the last year, WayV has spent time developing their talents across the industry. Finding strength in both each other and fans, the boys have created variety and musical contents. Releasing series on YouTube such as WayV Dorm: Love Choices, The Summer Talk and ONE-DAY IN JAKARTA, they have kept fans engaged in the last years. Refining their expertise in the industry, Winwin and Ten spent time in China partaking in various activities whereas Kun, Hendery, YangYang, and Xiaojun actively participated in NCT Labs and festival performances.
Finally coming together as one, WayV are set to continue on as an active group for the upcoming weeks. With further contents for this comeback yet to be released, WayZenNi are sure to stay engaged with each release.
To keep up with future announcements be sure to follow WayV on Instagram, Weibo, Twitter and YouTube!
Interested in WayV activities? Check out our coverage on YangYang's "Look Up At The Stars" cover here!