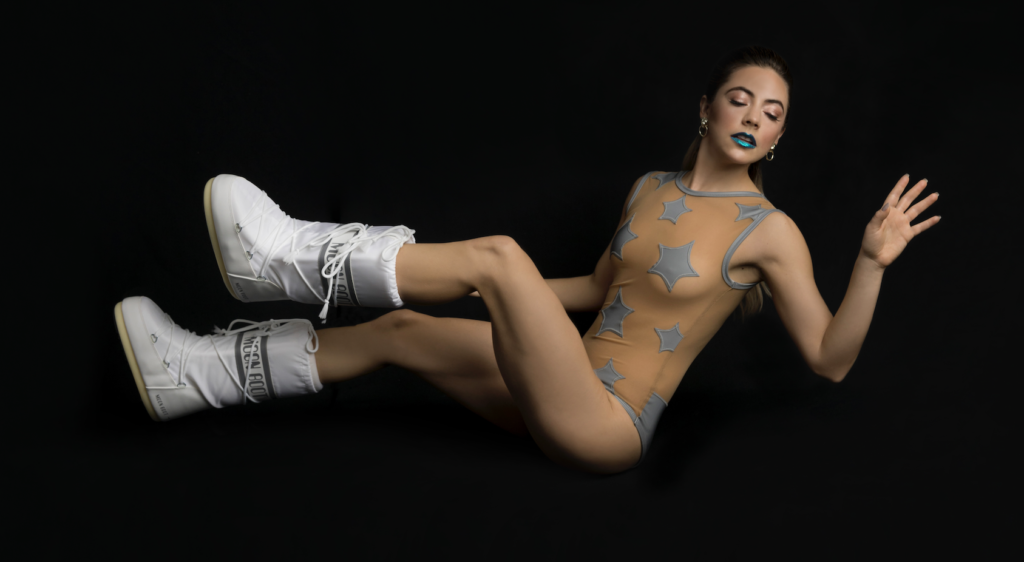 By Veronica Espinal | @minionyuta_
Music and fashion have always been connected. From the 1970s, where glam rock was characterized by futuristic inspired styles, to the 1980s with the rise of rap in the east coast, characterized by the streetwear fashion of New York City. They've established a relationship that is abundant and creative, and their mutual influences have resulted in some of the most iconic visualizations within the industry.
Marilyn Hucek, is an up-and-coming indie-pop artist, from DC of Chilean descent. Corporate fashionista turned indie artist, she's embarked on a journey of self-discovery, exploring her craft as a songwriter, producer, and creative, all while representing both women and the Latin community through her music.
MUSIC HAS ALWAYS BEEN AN INFLUENCE
Born to a Chilean mother and an American father, Marilyn grew up with a multicultural background, where music was always a constant influence in her life. Her musician mother was a college student in Chile studying the classical flute and acoustic guitar, when she met her future husband in the piano room—Marilyn's scientist father. Having had her parents meet through music, it's no wonder music is important to her.
The singer shares stories of her childhood. From singing in choirs to taking private voice lessons, singing has always been a big part of her life. Along came the piano lessons, and the dreams to become a singer.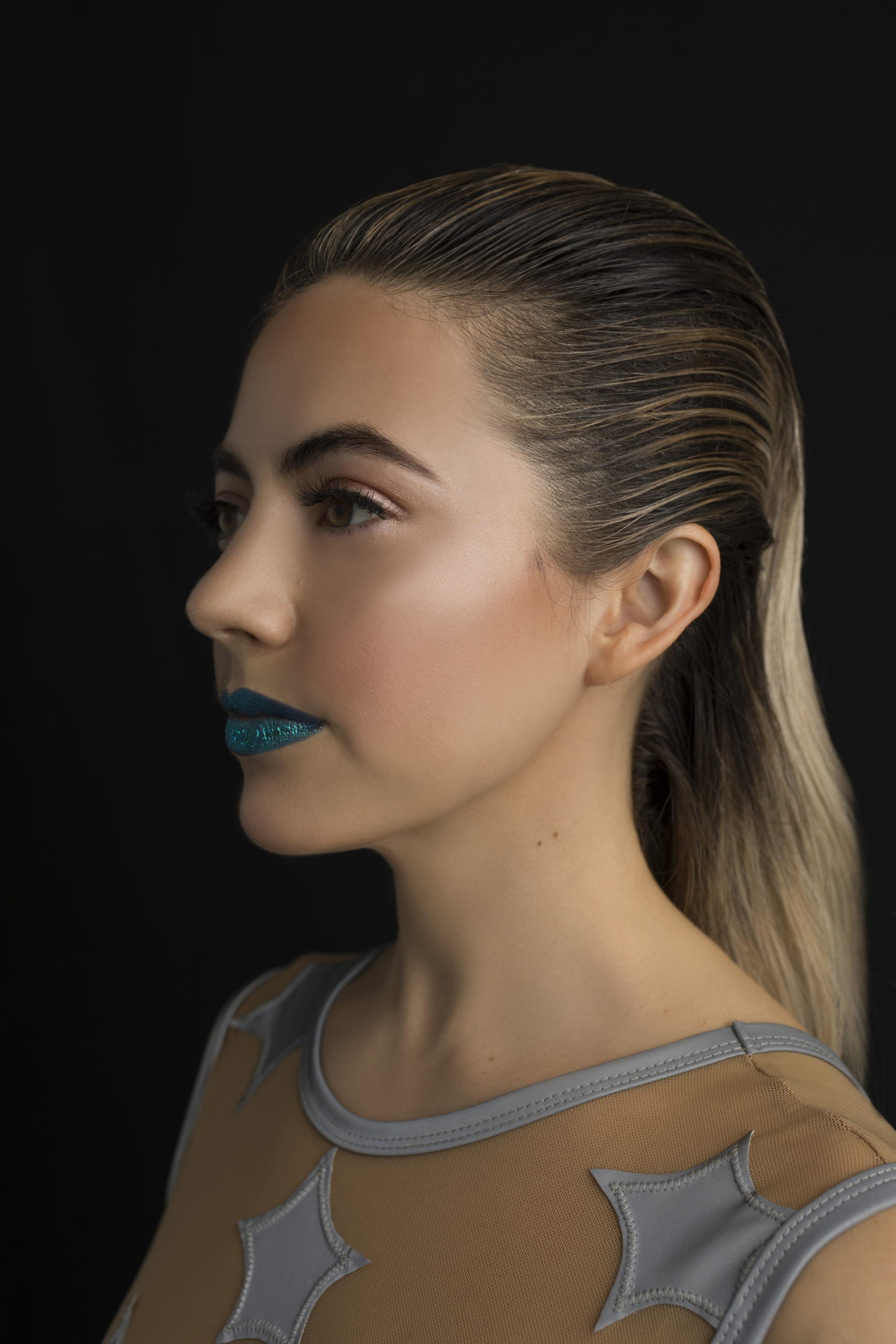 "We would always sing karaoke, and put on these performances, it'd be me and my two siblings. We'd put on these concert performances for my mom. My brother would be the production guy and lights, and my sister and I would take turns being each other's background dancers. And it'll be like these home videos, of us just singing to Spice Girls and Madonna and Britney Spears, and all of our favorite artists," shared Marilyn.
Given the chance to determine whether becoming a singer was her fate, Marilyn auditioned for The Voice in 2017, and despite her not passing, she has no regrets because she knows she gave it all she got. "It was one of those things where I was really down on myself and I thought, 'You know, I gave it my fair shot. It's done. You know, I can never say that I didn't try.' And so, I put the dream of being a singer to bed and I buried it. And I never wanted to talk about it again," she said. Burying her dream, she moved on with her life and became a corporate fashion merchandiser, without ever opening that part of herself that she closed off.
MUSIC WAS ALWAYS THERE
Moving to New York City, Marilyn started her journey working in the corporate fashion industry, which at the time she thought was her new dream. For five years, she worked in merchandising and buying for companies like Ralph Lauren, at the same time she began her fashion blog.
Yet, when COVID-19 hit the globe, she was furloughed from her job and then laid off, all while her family was going through a rough time. "My dad was diagnosed with early-onset Alzheimers more than 10 years ago, was in the nursing home, and he contracted COVID 19. He actually recovered from the virus, and at the time that he got it, it was a very emotional experience with my family," expressed Marilyn.
"We didn't know what was going to happen, I didn't know if he was going to make it, you know? Those feelings and those experiences, those series of events influenced me so much that I was compelled to, I wrote a song about him. And I was compelled to bring it to life."
This was a significant moment in time for Marilyn, not only had she lost her job, she also went through a difficult time with her family. These experiences, as heart-wrenching as they were, marked the turning point in her life opening the door she had closed all those years ago.
"In that moment, it's when music came to me. It came to me, in the most organic, natural raw form. It was just so beautiful to me how it came to me. It came back to me. And I just started writing music, and writing music. Early on, I wasn't like, 'I wanna be a singer.' I was just writing songs because it was coming to me naturally," the artist said.
MEMORIES AND DREAMS
Perhaps the most interesting part of Marilyn's story is the way she never truly let go of music— she had voice memos on her phones of songs she's written over the years, despite her having "buried" that part of herself. There was something within her that erupted the moment she became lost without a clear path ahead. Her creativity and all those songs she's left behind came back to life.
"I was so compelled to bring that song to life about my dad, and this song is dedicated to him and I need to bring it to life. And I think a part of me was channeling all of the emotions, and that helped me get through it. Simultaneously, he recovered and I basically finished the song at the same time." said the singer.
Marilyn released her first single "Memories," dedicated to her dad in July 2020, a song born from the emotional time she experienced with her family. The song welcomes the feeling of nostalgia, and as one listens to it, they can't help but think of their favorite moments with their loved one. At the same time, "Memories" is happiness because it also represents the themes of love, understanding and acceptance.
For the artist, her songs are like her diary. They are personal moments, and experiences in her life that she's written into words to share to the world. Much like her fifth single "Dreams," which she released earlier this year. A song she expressed through an Instagram post, was born from her own experience battling between her highest aspirations and deepest self-doubts. Though the mood of the song was created to be uplifting, it still holds a somber sound that was meant to describe her personal emotions as she experienced them.
AN INSPIRATION FOR YOUNG WOMEN
Being an artist was always Marilyn's fate. From growing up in a household of musicians to those voice memos filled with song lyrics, it was always in her to become the artist she's always known herself to be.
"I've never felt more of myself, which is the crazy thing. Like, I would say that I'm a pretty confident person, but it wasn't until I started, I decided I'm going to do this singer/songwriter thing full-time that I realized this was who I was meant to be," Marilyn gushed. "This is who I am. I am an artist, I was always supposed to be an artist."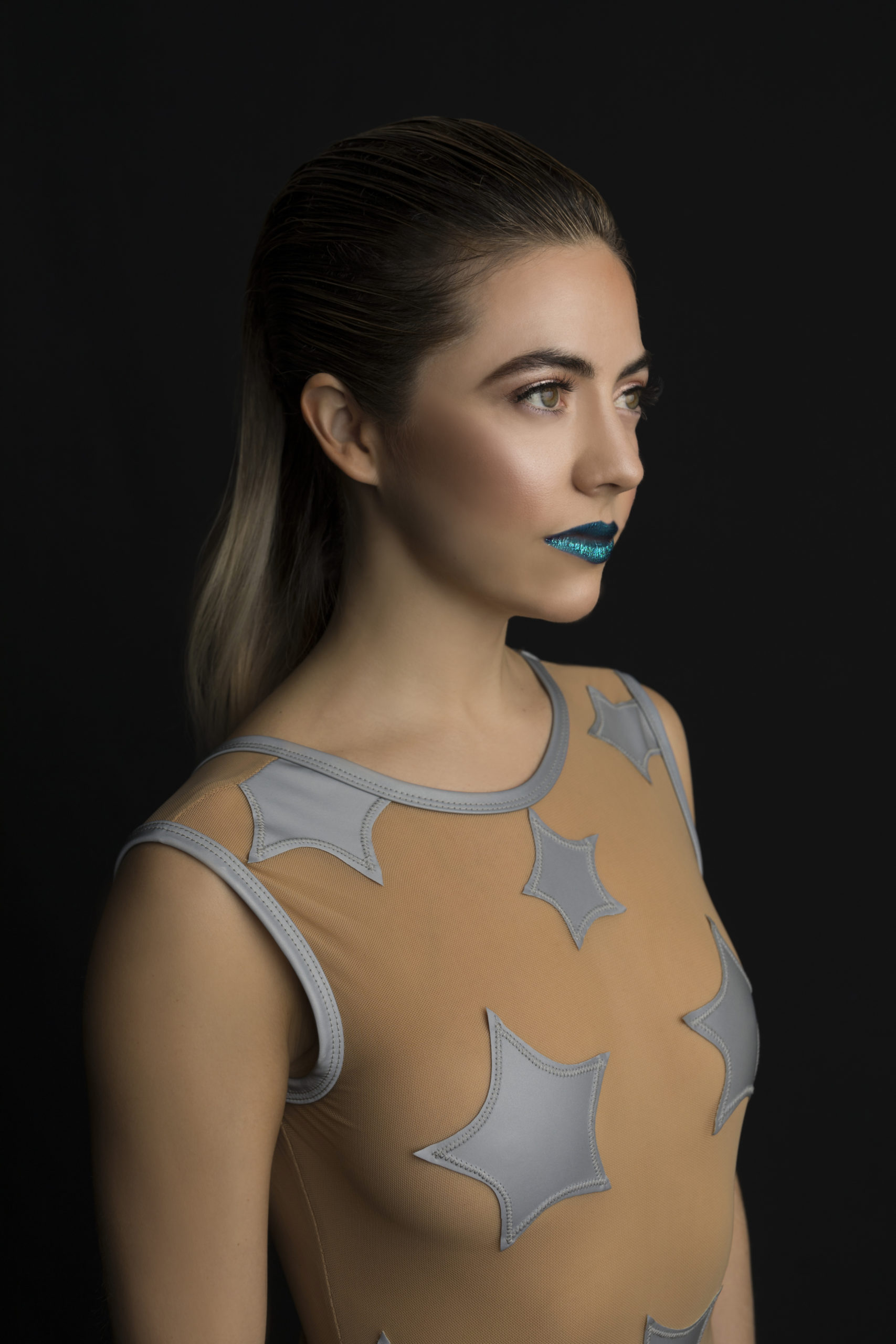 As an independent artist, she has full creative control of her music, developing and self-directing her own music videos as she's envisioned them. An inspiration for aspiring young Latina artists, Marilyn has taken her artistry and turned herself into something magical, creating a world she hopes her fans would enjoy along with her.
"For me, it's all about creating this world. And I hope that as I gain my fanbase, they want to be a part of that world. Because it's me, it's really personal, it's really fun, it's really creative. And, I really believe I have something to share with the world," she said, as she excitedly talked about the world she hopes to create.
The artist laughed, as she called herself a wild card with so many creative juices flowing within her ready to be unleashed, "I am a wild card, I feel like. Veronica, I have so many ideas, it's going to be great. It's going to be like—my world, I want people to have so much fun just being a part of my world, like my music world."
WELCOME TO MARYLIN'S WORLD
Artists are innately creative. For Marilyn, it wasn't hard to bring her vision for her "Memories" music video to life. While talking about the music video with her mother and brother, she mentioned her transformation into a mermaid, as something she really wanted to do and she was not kidding. Her vision to become a mermaid was fulfilled.
"I was in the shower, thinking about what I wanted to do for my next video. Down to like location, like frame shots, and the moodboards, and the outfits, and the styling. I'm constantly thinking about all those elements. And I think that has to do with me working in the fashion industry, it's very detail oriented aesthetically, and in general. Fashion and style, I think go hand in hand with creativity," Marilyn shared as she described her creative process.
Her latest single, "I'm Not Sorry," was written to describe the struggle of saying "sorry," too much, a fact that many women seem to face in life. Women have always been stereotyped to be submissive and less than their male counterpart, making it difficult for them to voice their opinions. Especially in certain instances that affect them the most. With this song, the singer hopes women are inspired to be confident in themselves and be unafraid to speak their minds.
The music video for the song illustrates the singers' personality—fun, cute with a little touch of the 1980s. Styled in a white-cropped shirt, a pink flowy skirt and knee high white socks, Marilyn dances along to the beat of the song, as she unapologetically tells the world she's not sorry.
Marilyn's personality shines through in every work she produces. From the songs she writes, the structure of her music videos down to the styling of her outfits, she's successful in bringing her creative vision to life. The rawness of her music—the sincerity of her lyrics intrigue and lure listeners into wanting to discover more about her and her story. The way she's unafraid to be an open book and put her all into her music, is what makes her special.
Be sure to follow Marilyn on SNS and all streaming platforms:
Check out a great photographer featured for women's month, Seoju Park!