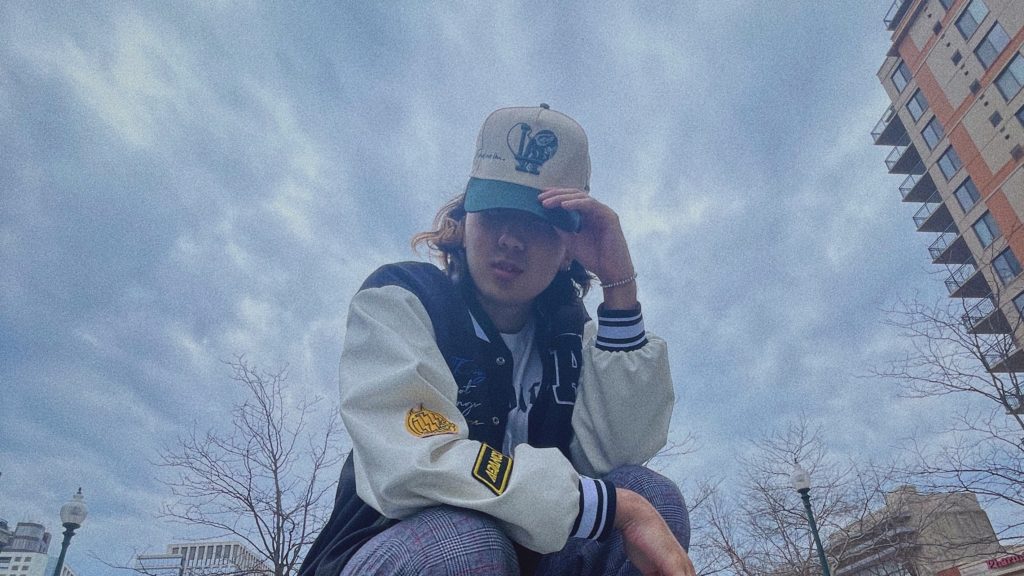 After facing decades of negligence and stereotypes throughout U.S. media, the Asian-American community is no longer settling for less or staying silent on the importance of accurate representation. Right now, they're louder than ever—using their voices and platforms to demand better and equal opportunities. In the last few years, the need and hunger for more Asian faces in media have exploded in ways that are not only inspiring but necessary.
However, for up-and-coming Korean-American hip-hop and lo-fi artist Doctor Yizzle, there's still so much work to be done. The 23-year-old spoke with EnVi on his quest to hip-hop stardom in America, navigating a judgmental society, and embracing his Korean identity in a world that doesn't always resemble him.
Overcoming Stereotypes & Pushing Through
California-born rapper Michael Yi is a go-getter, in every sense of the word—someone who sees what he wants and manifests it through self-belief and affirmations. Even in his song lyrics, he actively promotes self-belief to help motivate others the way music motivates him. Naturally, this admirable trait stems from his childhood and realizing his ethnic identity would always set him apart from everyone else.
"With basketball, I would go to parks and play with other people, but I'd always be their last pick," Doctor Yizzle recalled. "Before they even see me play, they'd judge me by the way I look because I'm just this skinny Asian kid." But rather than let ignorance deter him from the sport, it became his drive to one day prove them wrong.
"It pissed me off, but it enabled me to work harder," he said. "Translating that into music, it's the same thing; being underestimated is my fuel of why I'm pursuing this because I want anyone who looks like me to believe they could do whatever they want, regardless of what people think of you—that's my main message."
Even as the world becomes more open-minded and culturally accepting, Yizzle wholeheartedly believes no one supports the community like the community itself. "I feel like the Asian community is very tight, and I love that—we got each other's back," he said. "There's a lot of love from every community, but my Asian peers are always more willing to support me."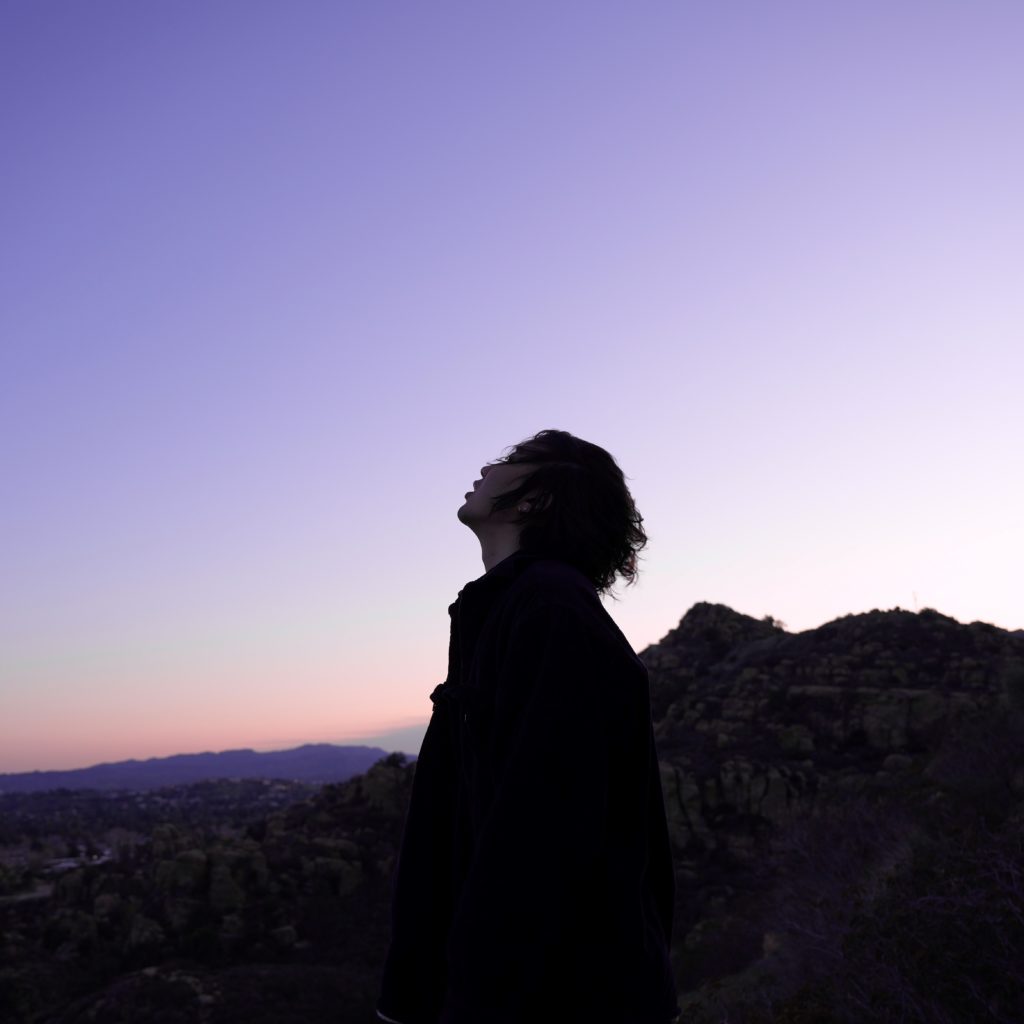 Navigating Hip-Hop Culture as a Non-Black Artist
Although Yizzle grew up listening to various artists and genres (including The Beatles, Michael Jackson, and Nirvana), he refers to hip-hop as his first love. Not only did it help him identify and express his suppressed emotions, but it resonated with him in a way that no other genre could.
"I'm completely in love with it," the rapper gushed. "Energy is so important to me, and I feel like in hip-hop, specifically, you could feel their raw energy through the songs and what they're going through at that moment."
While the music industry is diversifying as artists are breaking cultural norms, the hip-hop genre is still, first and foremost, a Black-dominated industry. As innovators of the hip-hop/rap movement, Black artists have cultivated a space that directly ties into their experience of being Black in America—in all its highs and lows.
While many non-Black artists in hip-hop appreciate the culture, others appropriate Blackness as a costume—treating it as nothing more than a trendy gimmick. Doctor Yizzle, on the other hand, took it much more seriously, wanting to soak up as much knowledge as he could before pursuing the genre.
"I studied this culture so much, like every single night, and I would watch interviews and study the history to know who created this culture," he explained. "I think just doing my homework and actually appreciating the people who paved this way for us is truly important, and I still give flowers to my peers and people above me."
But if there's one rapper who inspired him to make it in hip-hop, it's Eminem. "His whole story is so inspiring—he made me believe I could make it as an Asian-American," Yizzle confessed. "Just having that confidence in yourself is what hip-hop taught me—that's why it resonated with me."
Tapping Into His Korean Roots
Despite being heavily influenced by hip-hop culture, Yizzle never shied away from his Korean heritage. Instead, he fondly remembers the music his mom would play around the house when he was younger.
"I was really into K-pop and Korean music because my parents played it all around the house," he smiled. "Specific groups would be BigBang and the Wonder Girls—I was heavily into them…I even got a haircut to look like G-Dragon [laughs]."
Similarly, Yizzle holds so much pride in the strides K-pop made in the U.S., even when it wasn't considered mainstream. "I feel like people don't give Wonder Girls their flowers as of what they did for K-pop—their song "Nobody" was such a big hit, even for American fans," he stated. "But now, I think we're growing to be a more diverse culture with Asians making it within the music scene in America, like Rich Brian and 88rising, so it's awesome."
While some Asian-American acts have been able to capture the U.S. audience, this wasn't always the case. For years, many English-speaking Korean artists have opted to move from their homes (in America, Canada, Australia, etc.) to Korea to pursue music, where it's "easier." Finding success as an Asian musician in the West was practically unfathomable, but now, that's slowly changing.
"BTS is doing so much for the Asian community, especially in America," Doctor Yizzle told EnVi. "And keshi too, he's doing so well and has influenced such a new genre of music; I feel like a lot of Asian-Americans are heavily influenced by him."
And although Yizzle contemplated moving to Korea, there's nothing he wants more than to live his dreams in his home country first. "I feel like that specific goal is very important to me," he said. "There are so many Asians who grow up in America and don't see themselves in media, so I really want them to believe in themselves through me one day."
His Latest Single and Upcoming Projects
Doctor Yizzle's latest single, "Natural," is a perfect representation of who he is as an artist and person. Released on March 2, "Natural" is a soft, Afro-pop-inspired track about self-love and beauty. "The song has a deeper meaning—it goes beyond physical beauty," Yizzle said. "It's more about keeping it real to yourself and that's what makes you feel beautiful—that you are yourself."
When speaking to Yizzle about his music-making process, he explains how it's almost as if he disconnects from the physical world and writes from his soul. "When I make songs, I enter this realm of a judgment-free zone, and it's almost spiritual when I make music, so I don't really remember ever making songs," he recalled. "That's the most important thing to me when I'm making music—that it's directly coming from my soul, and you can feel exactly what I feel at that same moment."
At the time of this interview, Yizzle was working on music in Maryland and revealed the title for his upcoming single. "I have a new single—it's called "Guilt," and it's coming out on April 8th," he announced. And as for his message to the world, he wanted to leave readers with this:
"No matter who you are or what you look like, you can do anything in this world as long as you believe in yourself. Just block out the outside noise, and I promise you can do anything—just do what you love no matter what."
Check out Doctor Yizzle's music on Spotify, Apple Music, and other streaming platforms here.
Looking for more new artists to discover? Read up on our previous Artist Spotlight with Marcus Lee here!