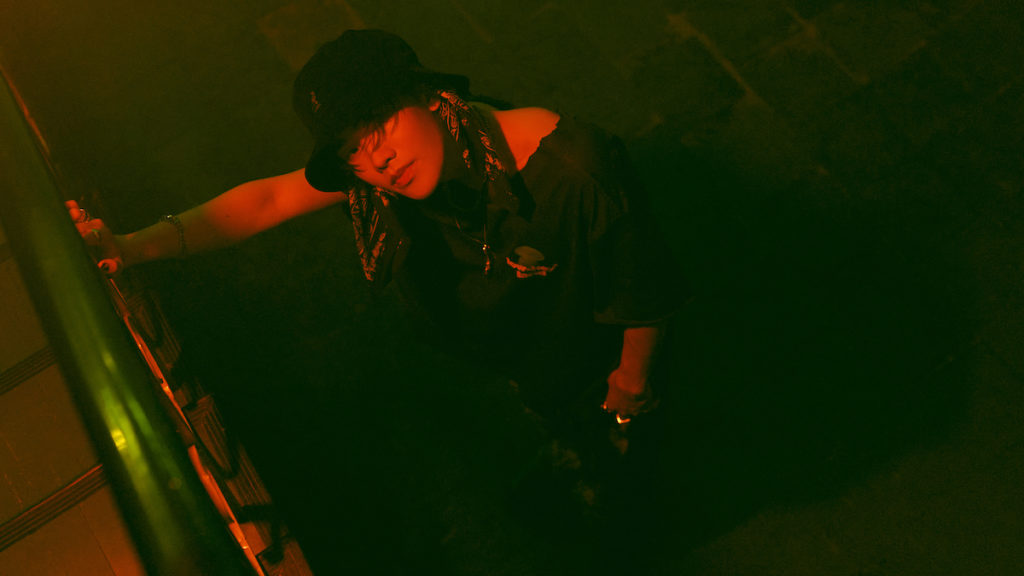 Stepping into the hip-hop genre, Thailand based artist PUN entered the music industry under the 'YARBCREW.' Releasing his latest single "Muse" featuring DAVII on August 18, PUN writes about complications between interpersonal relationships. He signed with High Cloud Entertaiment–his first record label–in 2019 and considers it one of his greatest achievements as an artist thus far.
His music journey began in 2018 on YouTube as he wanted to express his passion for music. Only 18 and navigating his way through the industry, PUN has focused his message as an artist around delivering his sincerity towards his listeners.
With over 67,000 monthly listeners on Spotify, PUN has released two singles titled "Kryptonite" and "Muse," with both gaining over 100,000 listeners. Writing songs for notable artists such as BK, BamBam, Jeff Satur, and ATLAS, he continues to make his mark in song-writing and performing by creating a body of work dependent on the stories he wishes to tell through his words.
In an exclusive email interview with EnVi, PUN discussed his journey towards becoming an independent artist, the creative process behind crafting songs, and his feelings on becoming a rising artist in the Thai music industry.
Finding A Voice in the T-pop industry
Identifying PUN's potential as a songwriter and artist, a producer named TRILOGY invited PUN to be part of the YARBCREW. Active since 2018, the crew comprises 8 members who write and produce their own music.
Stepping into the music industry at a young age, PUN set goals to mark his success as an artist. "At first, I just wanted to make my own songs to listen to with my friends. After I stepped into the music industry my thoughts have been changed, I want to make another dimension to the T-POP scene."
Despite the fact that T-pop is still breaking into the international market, PUN has gained the attention of many international fans. Gaining fanbases in both Asia and North America, he has accumulated fan communities across the globe. Many have taken a liking to his ever-changing genres of music as his passion for creating is transparent.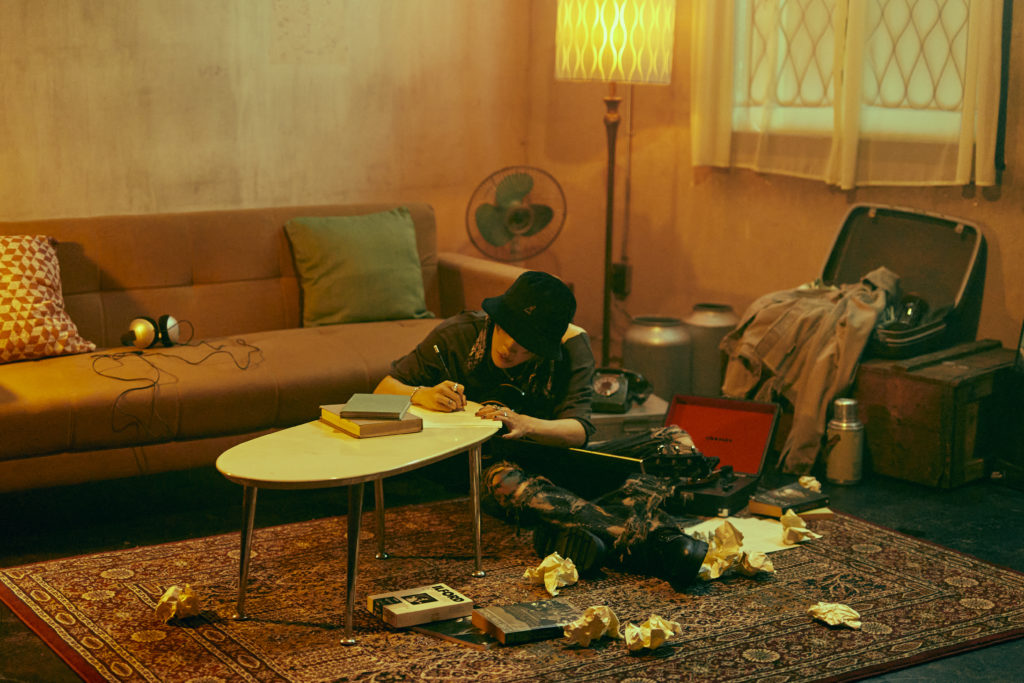 Experimenting with a variety of genres such as alternative indie rock and R&B, he has described his own sound as a means of finding his own identity. Working with several producers and creating his own music, he seeks to find an independent voice amid the fast paced industry he has actively participated in. "A variety of genres came from the idea of gathering all of my favorite sounds together. I don't want to be stuck in the box. I want to create something new and keep experimenting, but if I had to describe myself I don't think it would be possible."
Discovering His Sound Through Other Artists
Growing as an independent artist, PUN displays his open mindedness when it comes to learning from a variety of artists. Constantly surrounded by several creators, he says, "I learn and always think about how to develop my own style, I create new music by experiencing and observing people all around me."
"Kryptonite," PUN's early 2022 debut under High Cloud Entertainment, has already reached over 200,000 streams. With his changing sound over the last few years in his career as a producer and an independent artist, he says his sound reflects his taste of music through different periods. "As I am growing up, my experiences are increasing. My perspective on life changed too, even if I sometimes did not notice that."
Capturing His Vision
With his many song credits, PUN is slowly making a name for himself in the T-pop scene. To convey various narratives for several artists, he captures his vision first when creating a new body of work. "The lyrics and melody pops up and everything goes as follows," he said.
Though PUN has worked on a multitude of songs, he considers "Kryptonite" his favorite. "It is the first time that I have worked with the label, and I say that it was a real work process since I started making music as my hobby," he elaborates.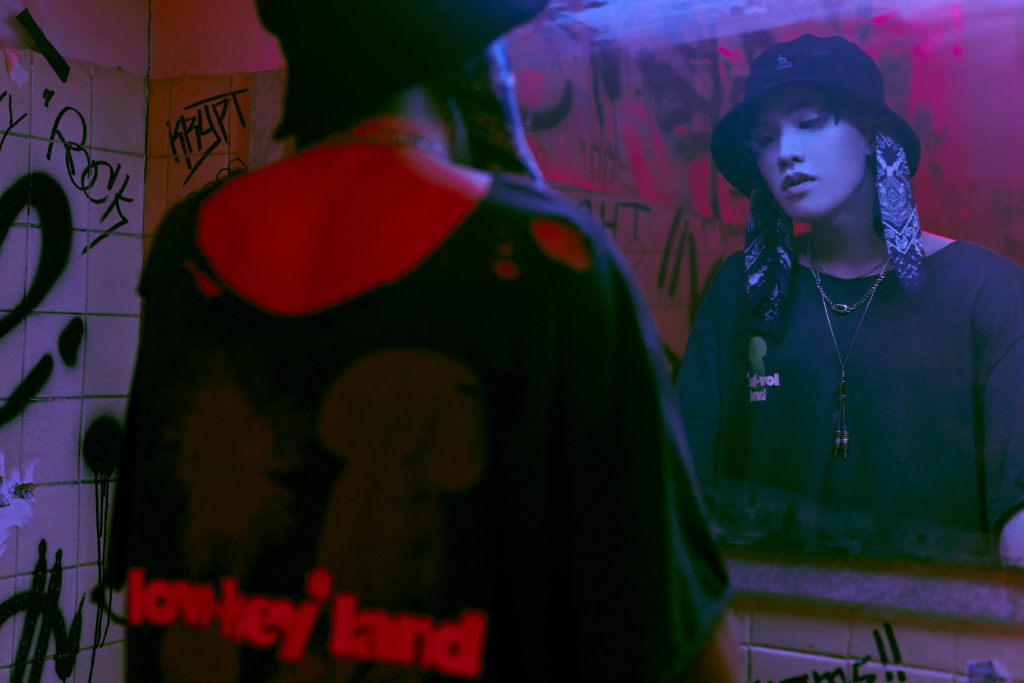 PUN's dream is to be known as an artist, and he wishes to share his music with people worldwide. In working towards making new bodies of work as he develops into his artist identity, he hopes future listeners can forgo any judgements.
"Even if the languages we use are different, I hope they can feel the message in the song that I deliver because I think music has no barriers."
Grateful for the continuous support from fans, PUN wants to thank his listeners and assure them that more music is coming in the near future. To keep up with PUN be sure to check out YouTube, Spotify and Instagram for more updates on his music.
Interested in discovering more music-related content? Check out our interview with Q the Trumpet from our previous Artist Spotlight here!