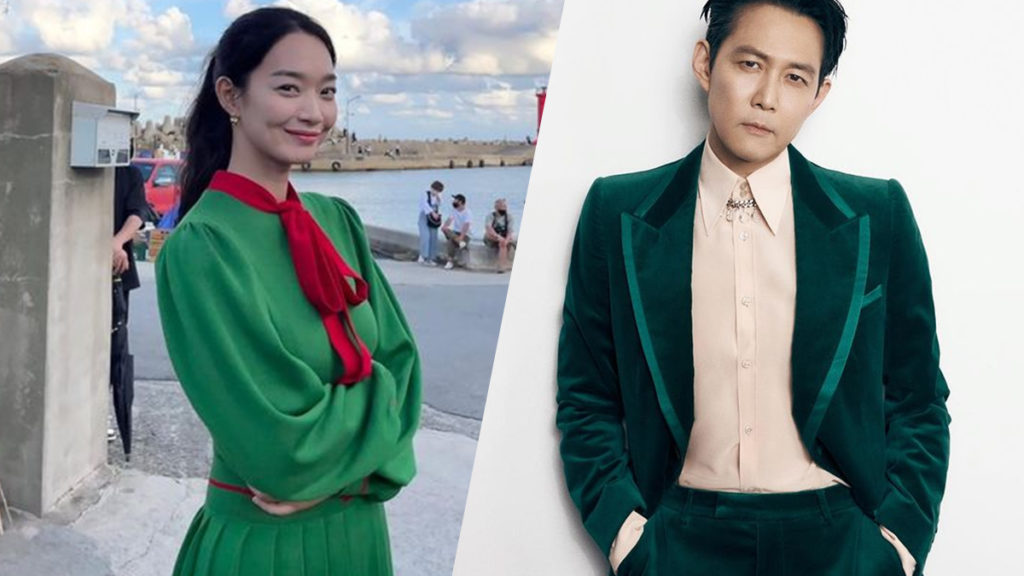 In 2021, the record-breaking series Squid Game and the endearing drama Hometown Cha-Cha-Cha have become some of the most talked-about South Korean productions. It is no surprise that actors Lee Jung Jae and Shin Minah have caught the attention of the Italian luxury house, Gucci. On November 11, both actors joined the exclusive list of celebrities that includes Kai, IU, and Harry Styles, representing the brand as Global Ambassadors.
View this post on Instagram
View this post on Instagram
With the rising popularity of Hallyu around the globe, Korean stars continue to expand their presence on the global stage. In addition to their talent, these celebrities have turned into leading style references. Recognized for their lasting impact and their blossoming relationships with important brands, they are making waves in the world of fashion. Such is the case for Shin Minah and Squid Game's Lee Jung Jae. 
Main Character Minah
While Shin Minah has led a successful acting career throughout the years, her most recent role in Hometown Cha-Cha-Cha has put her back in the limelight. The actress, known for her unchanging beauty, is no stranger to the fashion industry. This year alone, she has fronted magazine covers, led campaigns, and served as brand ambassador for Givenchy Beauty and Roger Vivier. The appointment as Global Ambassador for Gucci completes a prolific year for the respected star. 
View this post on Instagram
In a press release, Gucci explained they chose Shin Minah for her elegance and "unique style." They also pointed out that "her belief in respecting self-expression aligns with Gucci's philosophy." In the same communication, the house's Creative Director, Alessandro Michele, expressed his anticipation for this partnership. "We are looking forward to this new journey together," he said.
From South Korea to the World
On the other hand, Lee Jung Jae has taken over the world with his portrayal of Seong Gi-Hun in the Netflix hit, Squid Game. Although the celebrated actor is in no way new to stardom, his popularity has spiked because of his role in the survival game drama. 
View this post on Instagram
Prior to the announcement of his team up with Gucci, Lee Jung Jae has been spotted sporting the Italian brand in different instances. Most recently, at the 10th Annual LACMA ART+FILM Gala, the actor even posed alongside Gucci's CEO, Marco Bizzarri. Speaking on his appointment as Global Ambassador, the luxury house said, "Lee Jung Jae is loved as an artist representing Korea around the world for his successful career and sophisticated fashion style."
House of K-Gucci
Gucci has forged a special relationship with South Korea and its celebrities. Over the years, the brand's friendship with EXO's Kai has evolved into a successful business partnership. In 2021, to commemorate its centennial, the legacy house prepared a shedload of events, including the opening of a flagship store in Seoul. In addition, Gucci launched an exclusive capsule collection in collaboration with Kai. 
As the Italian house continues to expand its focus in South Korea, welcoming top artists like Shin Minah and Lee Jung Jae is likely to help them soar to new heights. In the meantime, we can look forward to the actors' upcoming roles in Our Blues and Hunt, respectively.
Interested in more coverage about Korean stars and global luxury brands? Read everything about the team up between Jaemin, Tom Ford and Adam Katz Sinding for WWD Korea here.
Thumbnail images courtesy of Gucci, graphic by Mal.