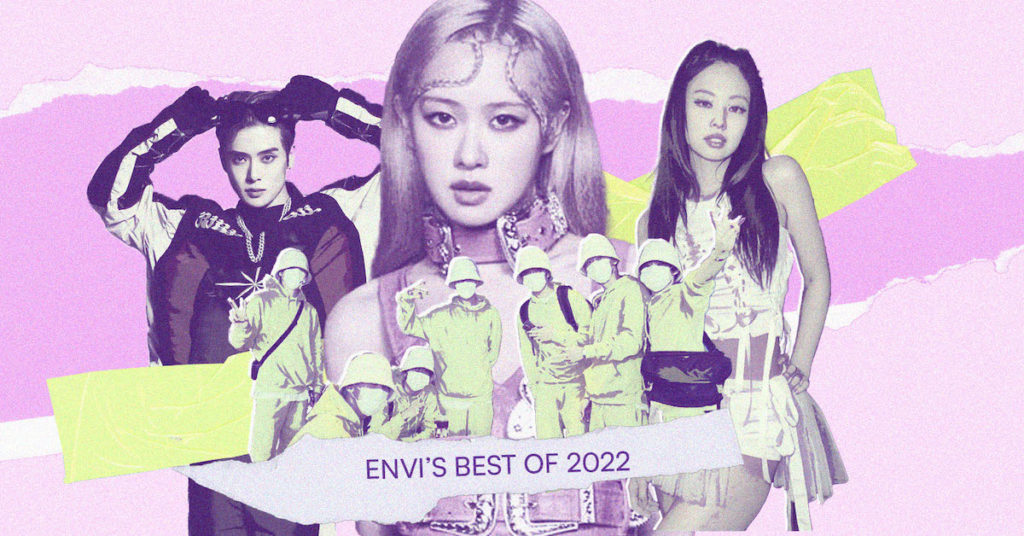 How do you measure a year in fashion? In Sambas bought? Or Bostons resold? As 2022 comes to an end, Raf and Alessandro say goodbye to their respective posts and the world wishes Balenciaga adieu. But this year gave us the weird girl trend, dopamine dressing, and yet another taste of the Y2K revival. TikTok produced a deluge of microtrends that cycled out faster than you can say "warm girl." However, we want to highlight the iconic looks and trends that had a lasting impact in 2022. From the dance studio to the racing track, here's EnVi's list of this year's most defining fashion trends — and revivals.
Balletcore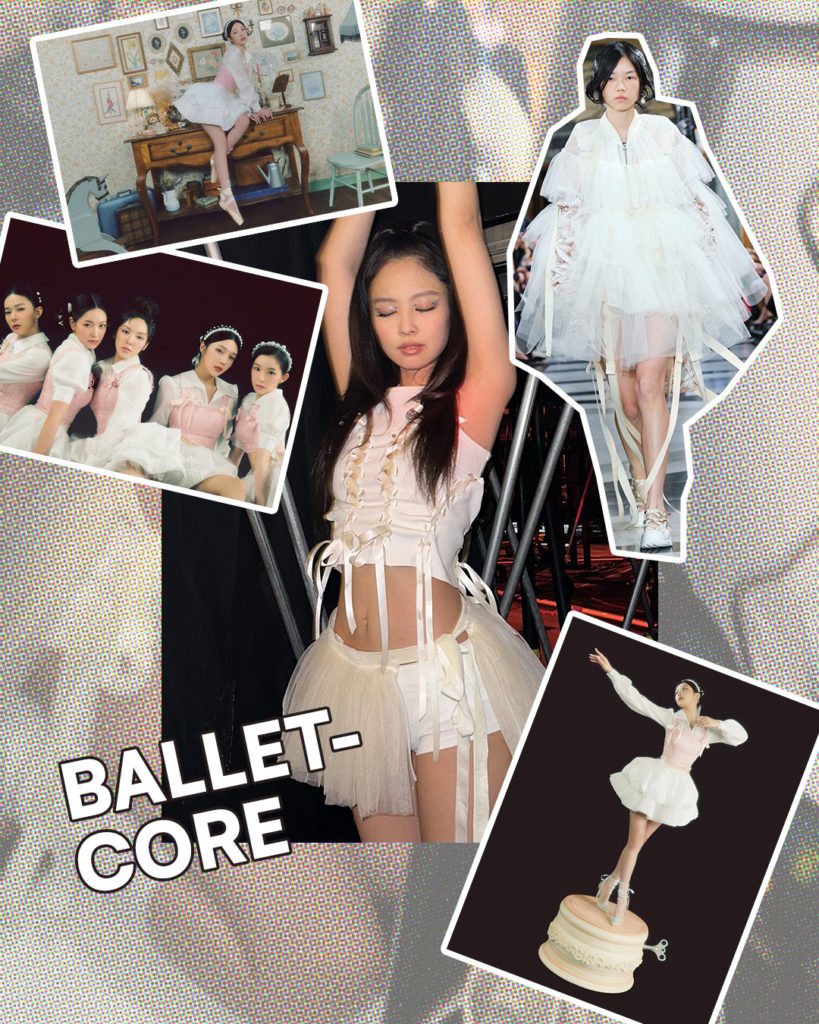 Leg warmers, tulle skirts, and wrap tops — if ballerinas were wearing it, the fashion world had to have it too. While the heart of the trend dubbed balletcore is dressing like a ballerina, the aesthetic can take on different forms, from hyperfeminine assemblages of tulle and satin à la Jennie to the more demure "ballerina off duty" look favored by Bella Hadid. In any case, you'd have to have a pair of ballet shoes — the trend's most salient symbol. Flats like Miu Miu's delicate Ballerinas and Sandy Liang's Mary Jane Pointes have become one of the most coveted items of the year, bearing witness to balletcore's popularity.
Racercore — Better Known as Motorcore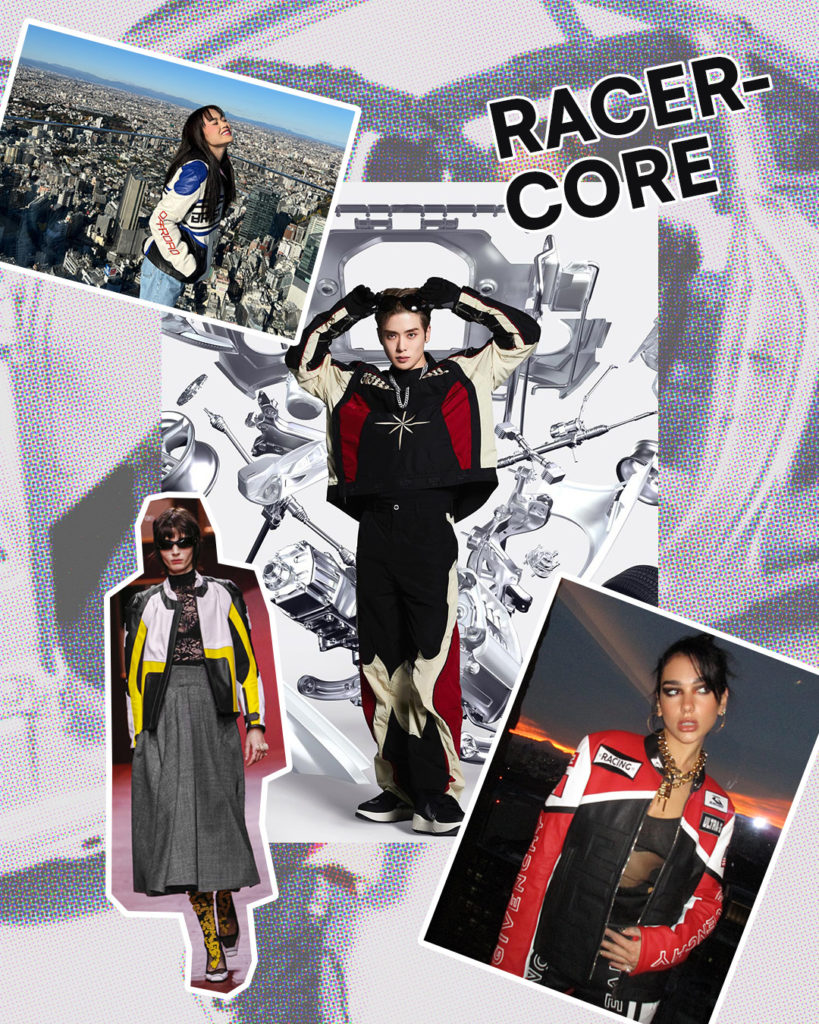 Switching gears from balletcore's effusive femininity sits racercore, an elevated take on the aesthetic of motorcycling renegades. It's true that moto jackets have been fashionable ever since Marlon Brando popularized the bad boy look — leather-clad and hard-jawed — in The Wild One (1953). But bikercore goes further. It takes all the hallmarks of the biker and racer aesthetic: silver hardware, racing jackets, and sleek boots, synthesizing them together in novel ways. 
While Chloé and Simone Rocha approached the trend more subtly, labels like Balmain and Dior remained faithful to the style's hardcore look. For further proof of the trend's ubiquity, look to K-pop, where boyband NCT 127 appeared decked out in riding gloves and leather jackets in their "2 Baddies" music video. Neon streaks zoom past the ensemble as they dance among auto racing motifs. Affecting a vision of toughness and vagabond impenetrability, motorcore's popularity ostensibly functions as a form of escapism for people living in increasingly precarious times. 
Miu Miu Set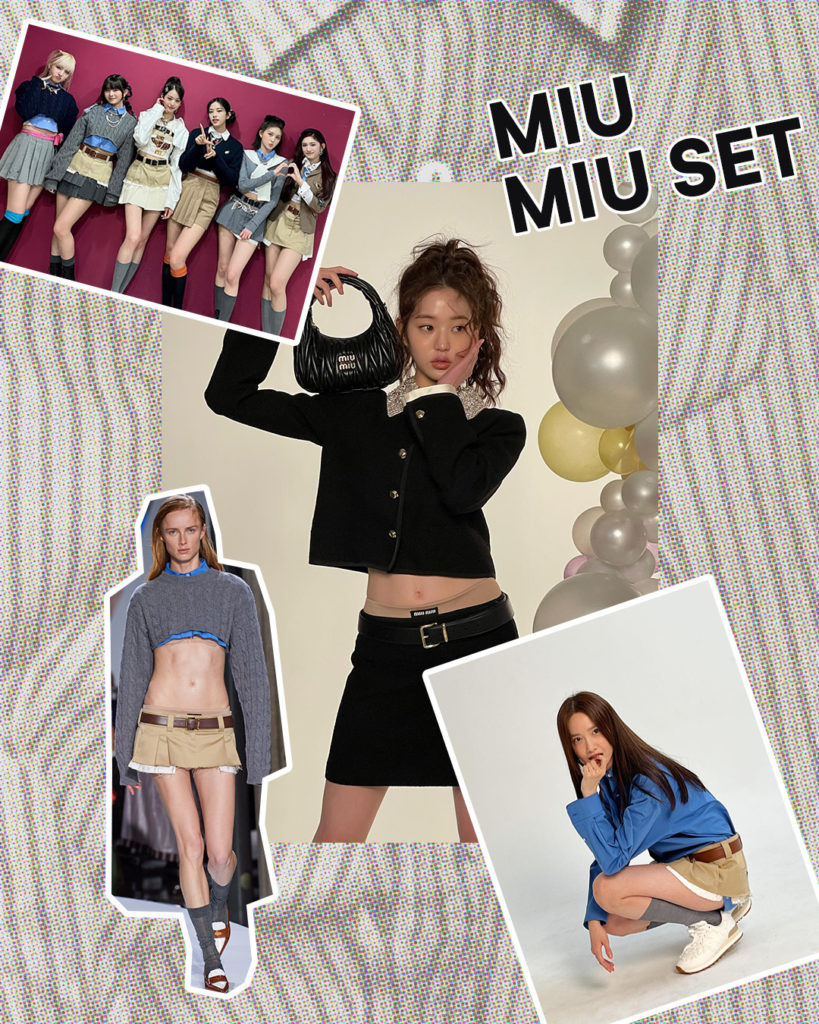 When Miu Miu unveiled their Spring 2022 collection, nobody — perhaps not even Miu Miu — was prepared for what was to come. A model walked down the runway wearing a cropped sweater and low-rise pleated mini skirt, leaving an expanse of midriff exposed. It looked like a rebellious boarding school student hacked off their uniform to immodest lengths. It was preppy with an edge and everybody wanted in. The ensuing "Miu Miu" craze inspired meme pages, cover shoots, and D-I-Y tutorials. From K-pop performances to Fashion Week, it was hard to go anywhere without being hit by a frenzy of khaki, gray, and powder blue. "Goblin mode" might be 2022's word of the year but we think "micro mini" is a close second.
Barbiecore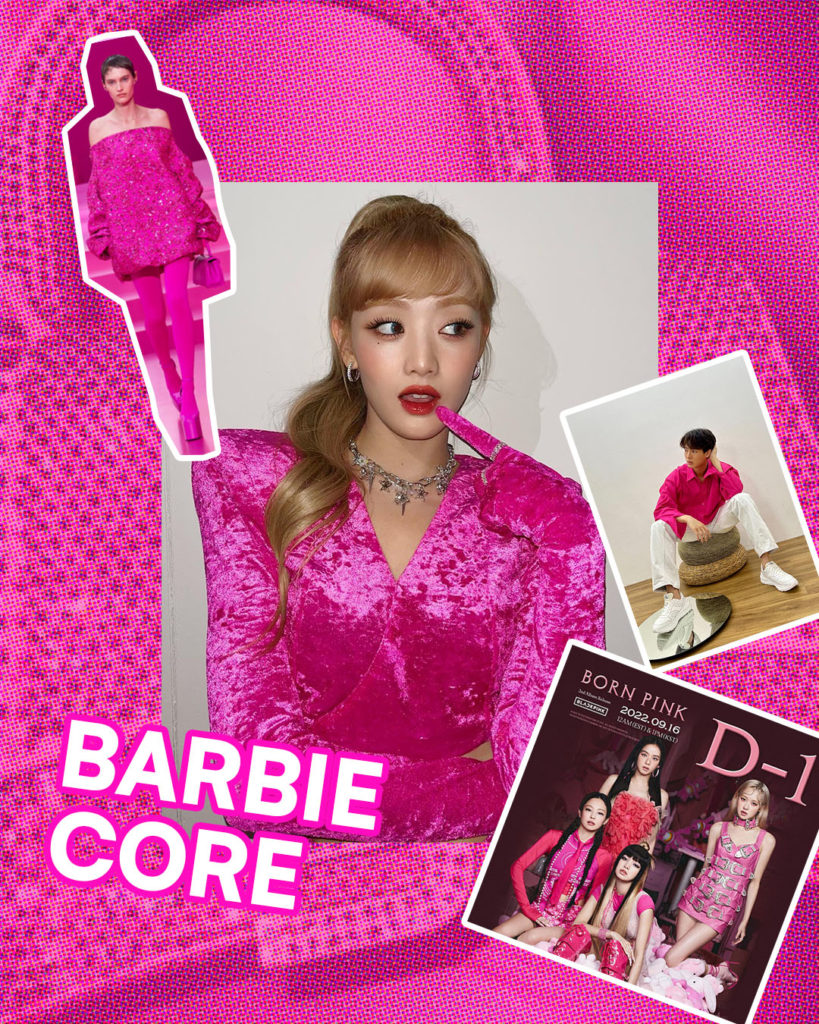 Barbie has always been a fashion icon. Ever since her iconic 1959 debut in a chevron bathing suit, her unabashed femininity has inspired music, movies, and even runway collections. But Barbie's influence has perhaps never been more significant than in 2022, when all things pink and girly coalesced into what's now known as "Barbiecore." Her signature color has been spotted in the bubblegum paradise of Valentino's SSS22 collection and approved by Instagram's premier arbiters of cool like Kim Kardashian and Hailey Bieber. Once photos from Greta Gerweig's upcoming Barbie film went viral in July, Barbiecore had exploded into a full-blown mania. As COVID restrictions loosened earlier this year, hot pink epitomized the energy of a post-lockdown summer: fun, bold, and a tad bit quirky.
Neoncore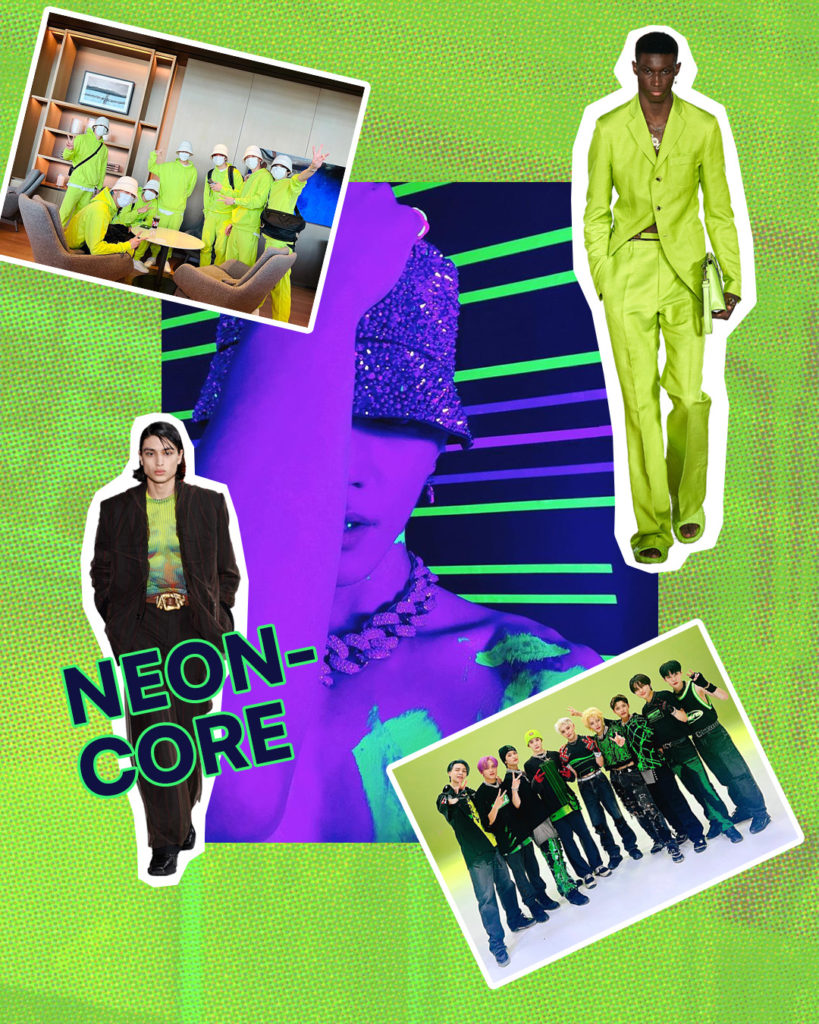 Hot pink wasn't the only shade from the rainbow to make waves this year. Neon green emerged as another technicolor contender, as seen in the Day-Glo of safety jackets and highlighters. Unlike Barbie pink's sudden explosion, fluorescent green's ascent was more gradual. Fashion brands and celebrities endorsed the color as early as 2019, slowly planting the neon seed in the public consciousness. Finally, the shade's popularity culminated in 2022, cropping up everywhere from Prabal Gurung shows and Prada looks to pop concerts and K-pop fits. Even Bottega Veneta, whose verdant hue is synonymous with the brand, opted to include a more vibrant shade of green in their fall collection.
Diesel Revival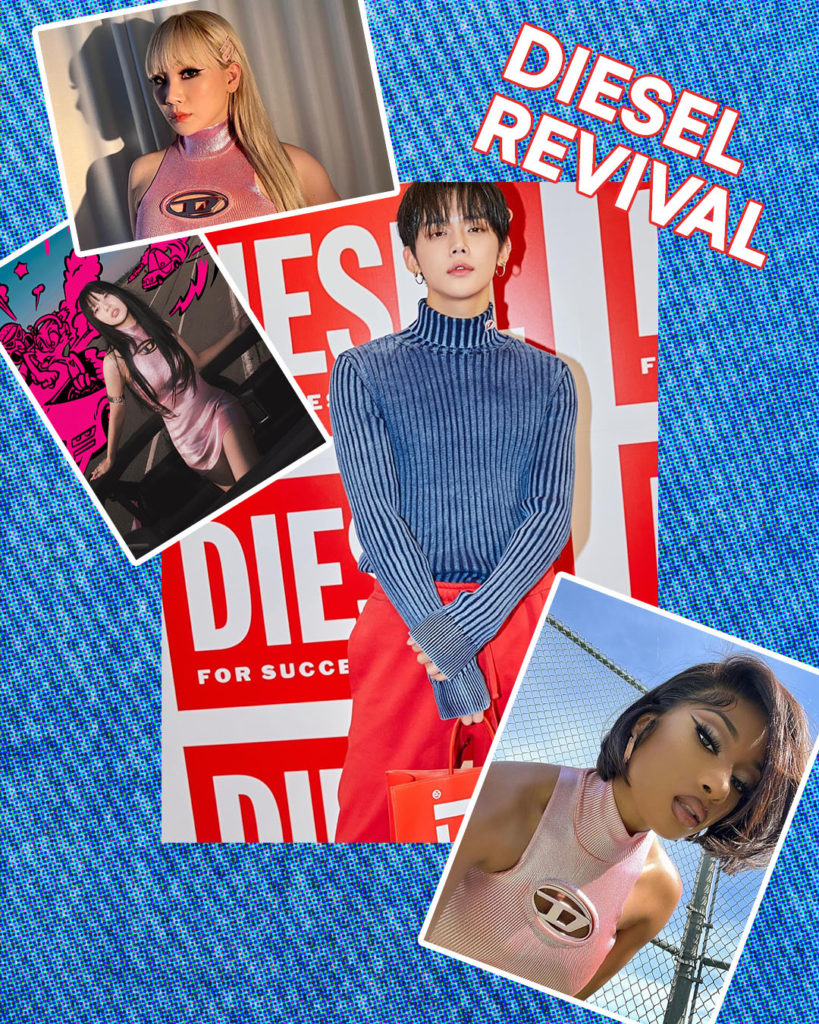 2022 saw the continued popularity of Y2K, ushering in revivals of early-aughts staples like nylon bags and slogan tees. Among the new wave of trends, Diesel re-emerged from a decades-long dormancy and came back in a huge way this year. After filing for bankruptcy in 2020, the label was handed over to Glenn Martens' creative leadership. Under the Belgian designer's vision, Diesel went from cheugy to trendy overnight. The brand presented at Fashion Week for the first time ever in February, and fashion girls like Julia Fox and Rihanna have been spotted in sexy Diesel ensembles.
In a true testament to the force of the revival, Diesel had the honor of launching one of the most popular it bags, the 1DR bag, worn by the likes of Megan Thee Stallion and Kylie Jenner. Another popular Diesel piece, M-Arcey Mini Dress, has been worn by K-pop idols Red Velvet's Joy and 2NE1's CL. Even younger K-pop acts are rocking the brand's aesthetic as evidenced by recent looks from NewJeans' Hyein and Le Sserafim's Yunjin. Once known for subversive campaigns and raunchy aesthetics, Diesel's 2022 return sheds the brand in a new and sophisticated light.
Regencycore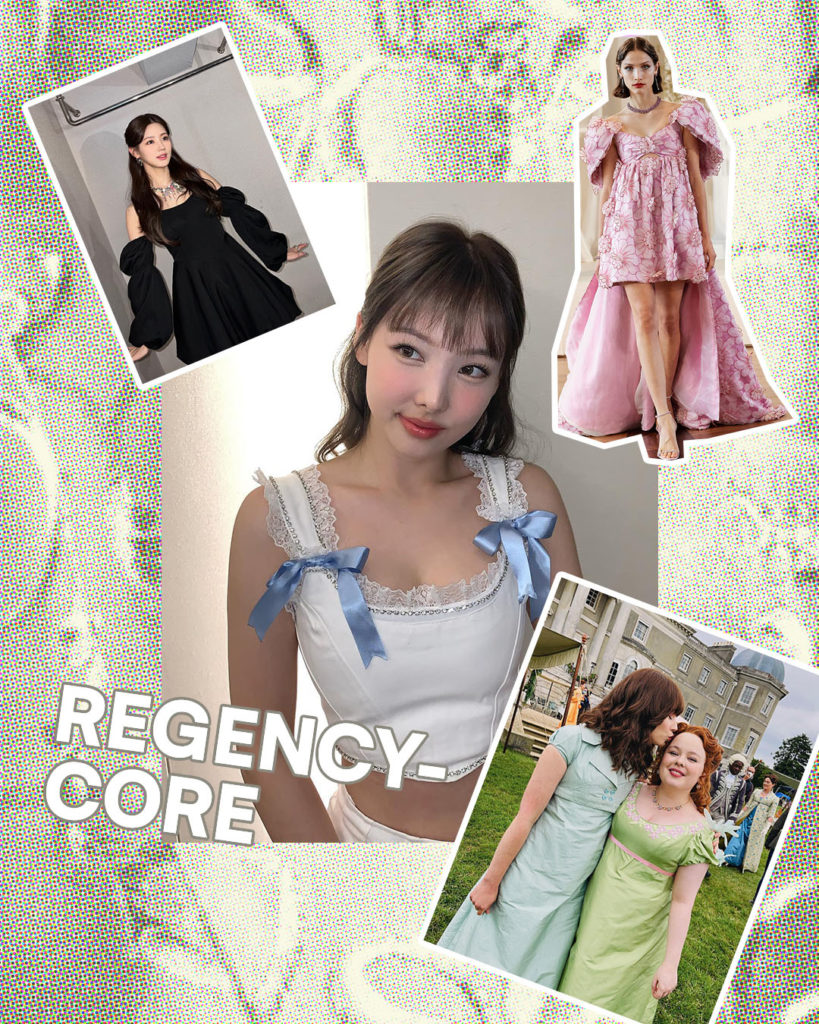 Following the success of Bridgerton, Regencyore, a fashion look inspired by the backdrop of the show, became a sensation this year too. While the light puff sleeve dresses and dainty fabrics of Regencycore resemble the pastoral fantasies of cottagecore, the latter derives its modest femininity from a vision of some idyllic and undefined good old days. Regenycore, on the other hand, references an exact time and place: the late 19th century in high-society Britain. Women during this time, known as the Regency era, embodied delicate femininity and, for those in the upper echelons of society, an air of regality as well.
2022's interpretation of this time came by way of a surged interest in floral prints, babydoll dresses, and long gloves. To add fire to the frenzy, the Met Gala opened this year under the theme of "Gilded Glamour," a reference to the golden age in America, which also fell around the late 19th century. Attendees were encouraged to reference this era in their looks, and deliver they did. We saw the world's top stars walk down the carpet cinched, gilded, and coiffed like modern-day royalty, beckoning us to try the finer things in life too. By springtime, Regencycore's light textures and floral motifs were all the rage as predicted by shows like Fendi's whimsical Fall collection.
2022 Trends, Back to You.
2022 gave us and fairy grunge, mini platform UGGs, and many more fashion moments than we could possibly name. And while 2023 may be on the horizon, it's still not too late to try 2022's coolest trends. Here are some of EnVi's favorite items to get you inspired.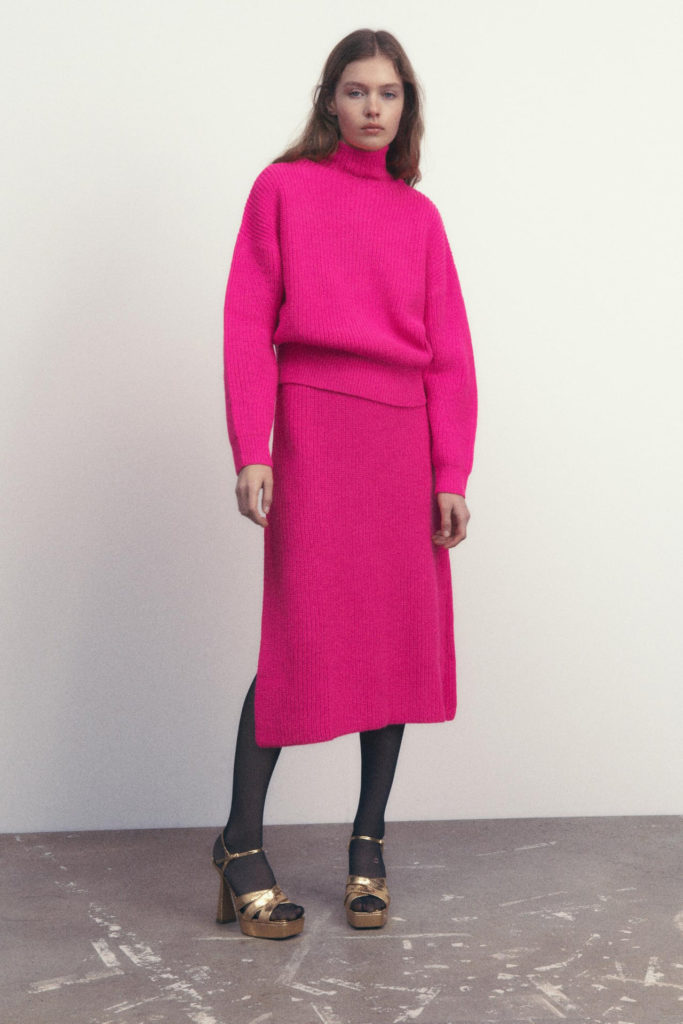 Zara
Wide Round Neck Sweater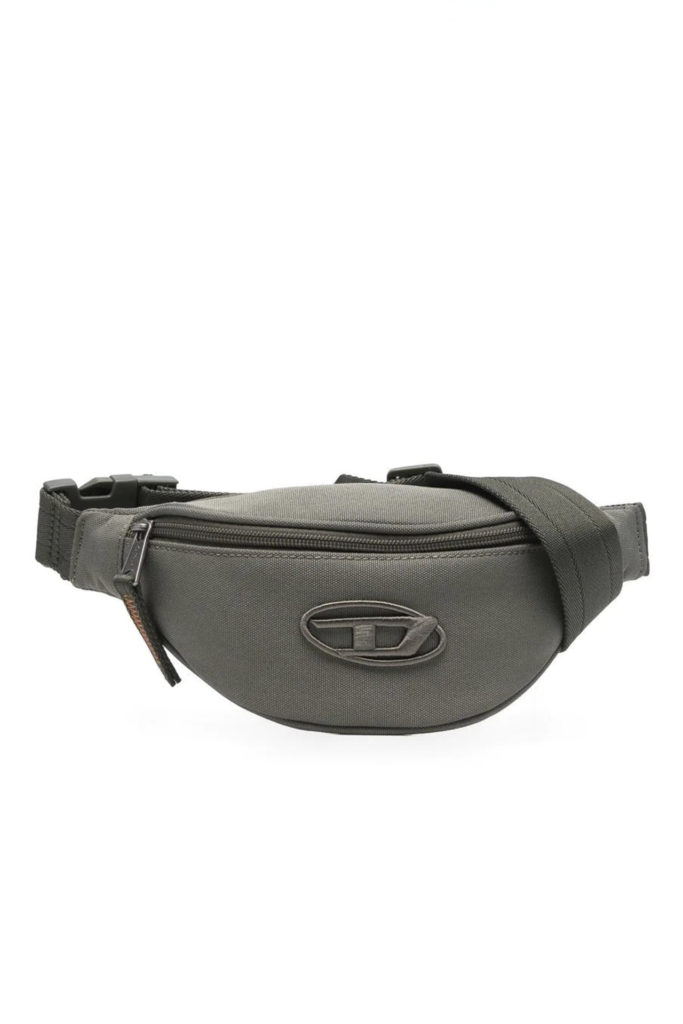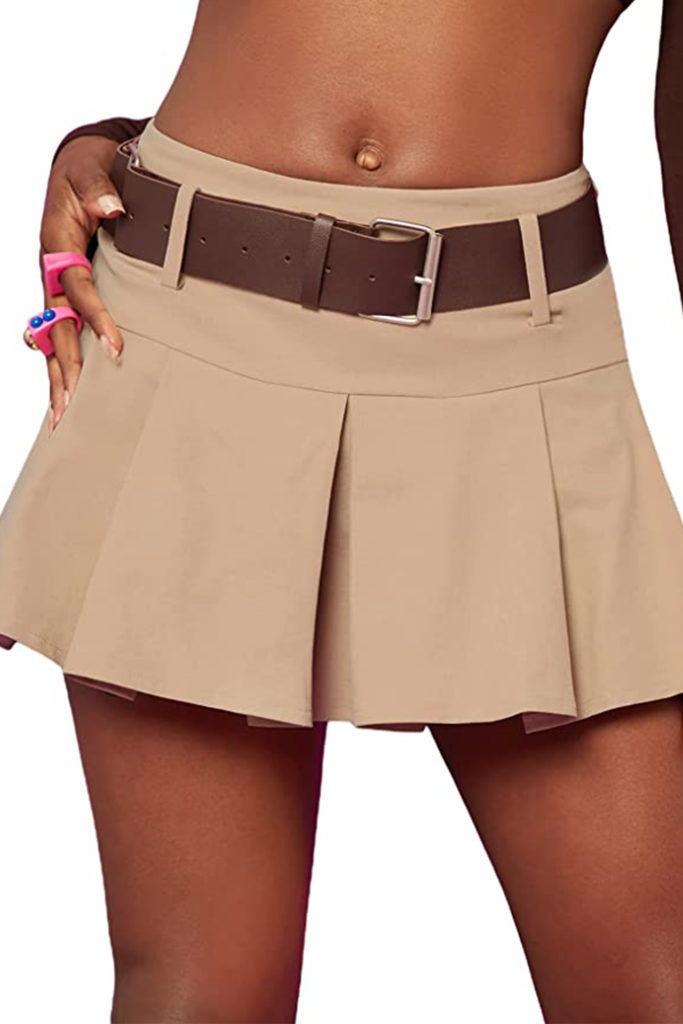 Floerns
A Line Flare Skirt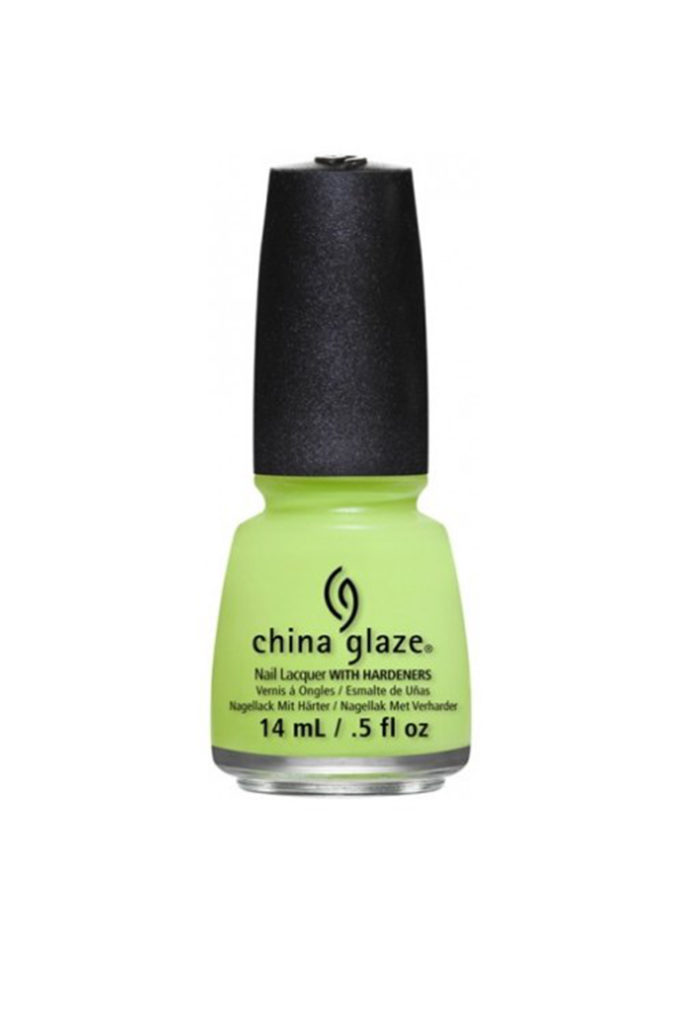 China Glaze
Grass is Lime Greener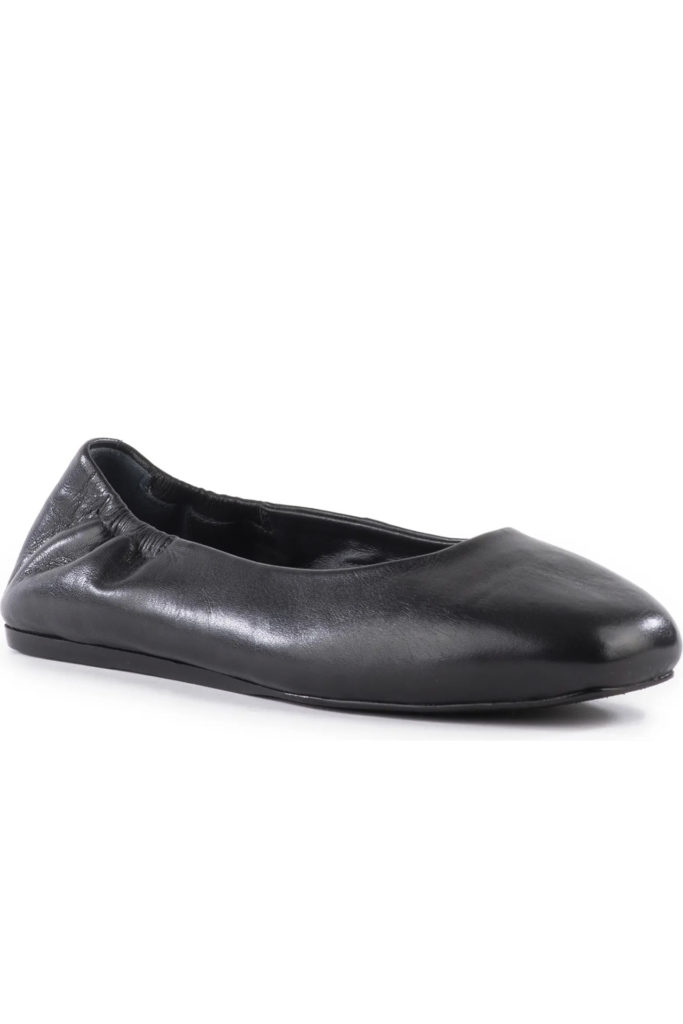 Seychelles
Unrivaled Ballet Flat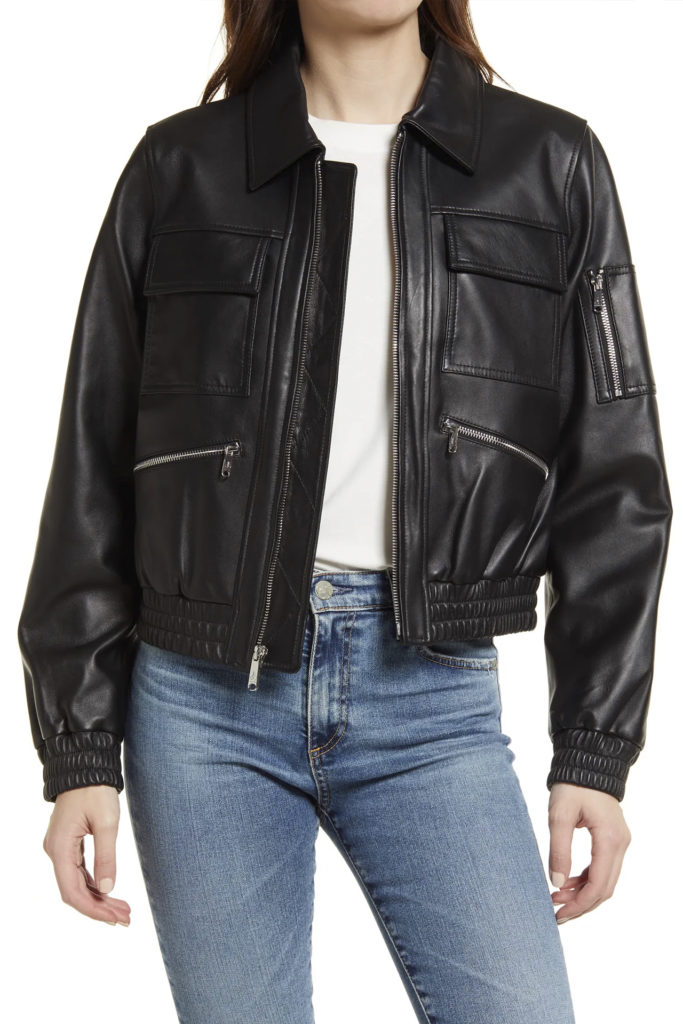 Sam Edelman
Leather Bomber Jacket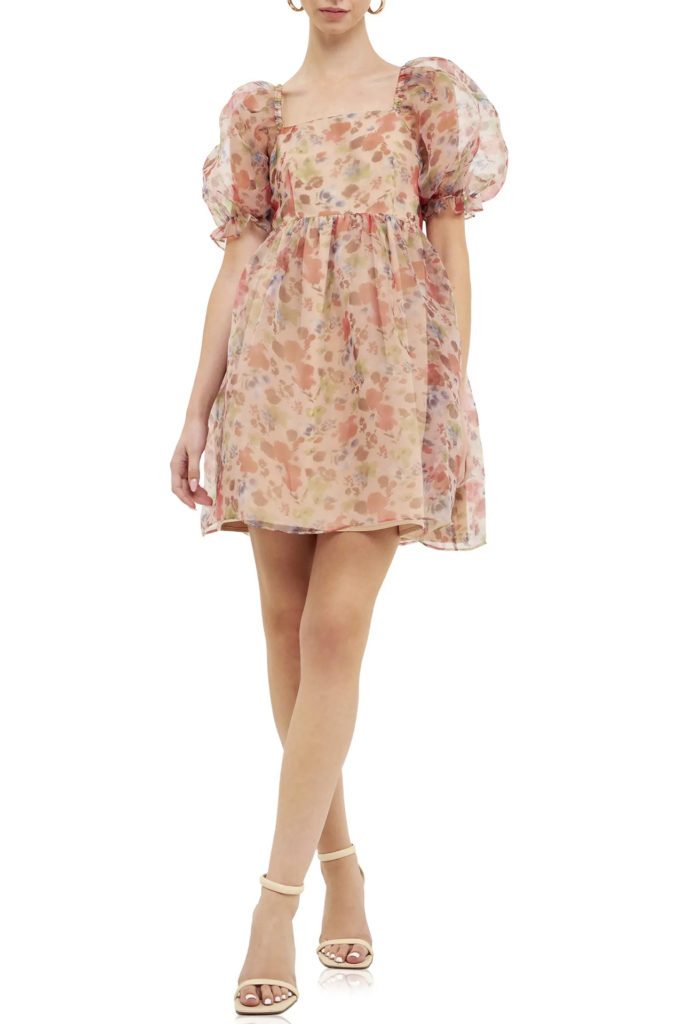 Endless Rose
Floral Puff Sleeve Minidress
Y2K is taking over beauty too. Read EnVi's report on the sparkly new thing trending on Instagram: tooth gems.
All products featured on EnVi are independently selected by our editors. However, we may earn a commission from qualifiying purchases.