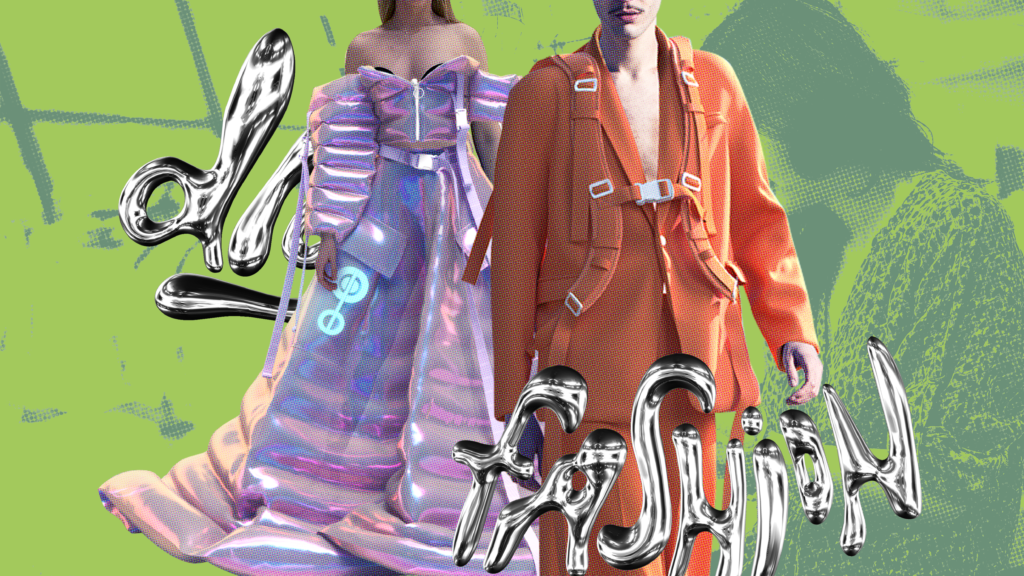 As an industry known for its fast-paced progression, one can never really predict what comes next for fashion. With the recent technological advancements in gaming, augmented reality (AR), and the metaverse, the fashion industry has started to venture into the digital world through collaborations, partnerships and campaigns. One of the ways the fashion industry has ventured into digital domains is through the inception of digital fashion.
Digital fashion is essentially virtual clothing designed using 3D programs that are intended to be worn by humans or avatars in digital settings. With consumers who tend to buy clothes for one-time wear or a couple of shots, digital fashion can solve this problem without contributing to a larger amount of fashion waste. 
The Positive Impact of Digital Fashion
View this post on Instagram
Not only can it reduce consumptive waste, but digital fashion technology can also help designers and brands to have a more efficient sampling process by testing how a garment falls on top of a body without fabric waste. Digital fashion also allows designers to explore new creative boundaries as there are fewer restrictions on physical technicality. Meanwhile, for buyers, digital fashion can allow them to put on artistic and avant-garde pieces for a lower price point.
Alien, founder and creative director of digital fashion studio Néché L'Alien, spoke to EnVi via email, sharing what digital fashion means to them, "To some, it could be a way to make money, to others it could be a utility to improve their business. But to me, I'd say digital fashion is a chance, an opportunity for young and independent designers to realistically express their art. It truly is a gift. […] Digital fashion opens up a world of possibilities, from digital fashion utility to streamlining design processes and a lot more, there's so much we could do with it."
Ever since its inception, the impact of digital fashion on the existence of physical clothing has sparked debate. However, the Swedish digital fashion brand Placebo regards both as parallel concepts. "Digital fashion is an extension of the fashion industry. Fashion is storytelling- digital fashion is a great tool to continue telling the story in a different way on a different platform," says the brand. "Those are two different products and they will live next to each other." 
View this post on Instagram
Similarly, digital fashion house BalmLabs believes that owning something that does not come in material form is still an unfamiliar concept, which is the reason why skeptics might not understand the intent of digital fashion. "Some people believe that the sole purpose of digital fashion is to create physical clothes. They can't understand that someone would want to buy something that is purely digital," the brand tells EnVi. 
How this Affects Fashion's Future
Despite the skepticism and doubt regarding digital fashion, the industry is steadily growing. Proof of how the phenomenon's demand is taking off is how the first digital clothing made by The Fabricant, was sold for $9,500, not to mention the growth of DressX, the dedicated e-commerce site that solely sells digital fashion. With the market for digital fashion starting to solidify, it is clear that digital fashion is a concept that will stay present in the industry for quite some time.
With this new field on its rise, there are also new sets of knowledge and skills needed for aspiring fashion workers to be able to score jobs in this new extension of the industry. When people set out to study fashion design, they would expect to learn skills like textile manipulation, sewing, pattern-making, and other technicalities, but to conquer digital fashion different knowledge is needed alongside these basics. 
"You need to understand and know fashion. How to manipulate fabrics, and different stitch types and how to design an assortment that will align with your inspiration. On top of it, you need to understand 3D, PBR, UV and how to work with different 3D tools." Placebo explains. With these skills deemed essential to work in the realm of digital fashion, fashion students would have to adapt and open themselves to learning to adapt to the advancing job market. With change comes uncertainty, and this progression brings both excitement and fear for students who are awaiting to enter the workforce.
Elysia Chandra, a recent graduate of ESMOD Paris and current MODART student, spoke to EnVi via email about how students around her are reacting to the rise of digital fashion, "My friends who are also fashion graduates and are just starting their professional lives are very optimistic. They are all very interested with the prospects of the applications in real world and how it makes their work easier but with applications in the web3 / NFT sectors, they are quite cautious."
Similarly, Andreyta Lennggogeni, a student from ESMOD Jakarta shares, "Some are interested, and some are scared and think it is unnecessary. But great ideas come with a great price, and change is scary sometimes, right?" 
How Students have Adapted to this Technology
The students also reveal that both of the academic institutions they are currently enrolled in have been trying their best to equip students with these new advancements. They've offered classes on topics like 3D Modeling, Lectra, and Computer Assisted Designs (CAD). However, fashion students aren't the only ones who are efficient in 3D skills and are now aiming to enter a job market where 3D artists, animators and digital designers are competing as well. 
Although this gives people outside the industry a chance to work in fashion, the increased competition does raise concerns for fashion students. Elysia confesses, "It's an extremely competitive and saturated industry. Being average is not enough to succeed. Working culture of people in fashion is filled with unspoken hierarchies, long work hours, low pay. It is one of the reasons why I chose to continue my studies in order to be more indispensable in the industry." 
With fashion houses scouring for talents equipped with digital skills, schools will have to implement new strategies that pack students with a competitive advantage. Andrey shares that she has recently encountered a job opportunity at an undisclosed manufacturer that required Clo3D skills along with basic fashion design skills. Upon realizing how more recruiters are starting to see these digital skills as a necessity, she plans on taking classes in digital programs in the future. 
Aside from these lack of digital skills, Andrey also shares that the fear of not finding work loomed over her during her last semester, wondering whether her studies are applicable, "The thought of a real job and adulting, I must say (is a concern). It's been great so far, but we will see what happens next, shall we? It's applying every theoretical knowledge you learned to practical use these days."
How Fashion Schools can help
We approached LASALLE College of the Arts Singapore to ask them what educational institutions are doing to prepare for this change. "We have adopted different software to enhance the digital aspects of our Bachelor of Arts (Honours) programmes at LASALLE's School of Fashion for the students to respond to the Metaverse and NFTs to create collectable works of fashion and art," says Circe Henestrosa, the Head of the School of Fashion. 
She also mentions that students in the school are familiarized with the Metaverse and are currently interested in tapping into this new territory which is why the school is keen on equipping them with skills to navigate these digital environments. However, technical skills aren't the only thing they should be focused on teaching.
For LASALLE, this means that an all-rounded educational approach to digital fashion is needed for their students to be ready for whatever the 'real world' throws at them. The school is focused on making sure that new innovations in fashion won't stop their students from tackling it in their own unique way. "The challenge is not to learn the software; it is to approach this space creatively. A lot of people already have technical skills but not a visual or design understanding of them. So that's what we teach our students — how to approach the space in creative ways," Circe explains.
When we asked digital fashion brands what they look out for when hiring graduates, Placebo says, "We do believe in curious people that believe that everything is possible and have the ability to teach themselves new things." While Balm Labs shares that they find a charm in the enthusiasm and raw passion that graduates have, "I love design graduates because they are usually ready to experiment and bring new ideas to the table. I also love to help them progress in their skills because the industry needs more 3D artists."
Educational institutions should consider to keep their approach holistic, ensuring that hard skills aside, attitude and mindset remain key. Institutions should also continue to plant the importance of having a great attitude towards learning along with professionalism and discipline to catch the eyes of hirers. Skills and knowledge can always be taught and practiced along the way, however, a great work ethic is a trait that is harder to obtain.
Interested in more EnVi fashion articles? Click here to read about Louis Vuitton launching a new global AD campaign with Yayoi Kusama.