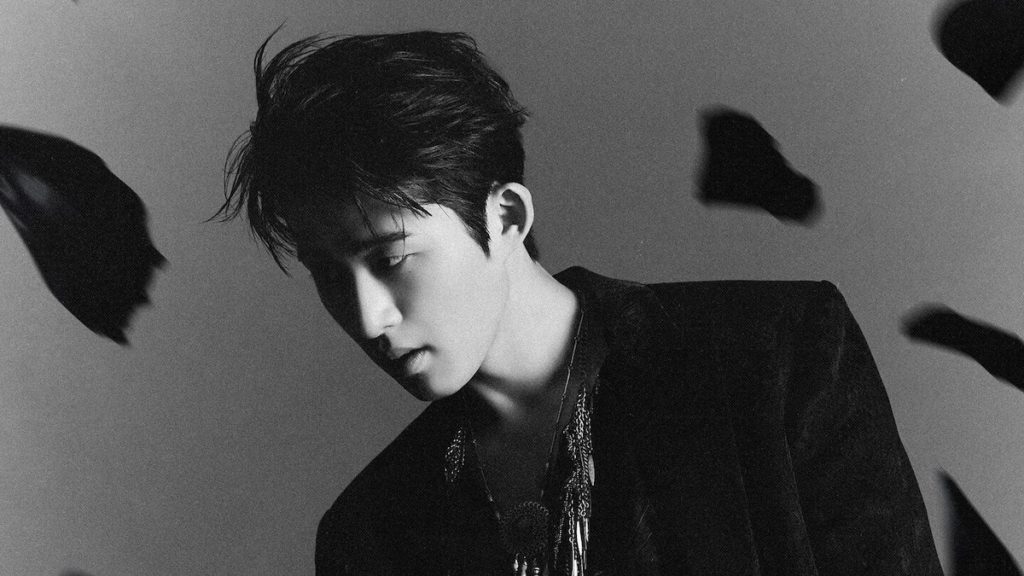 After the massive success of his pre-single "BTBT" across all social media platforms, B.I is back with his new EP Love or Loved, Pt. 1. Released on November 18, this five-track EP captures all the initial stages of being in love through B.I's lens.
"Keep me up"
The title-track and second track of the album, "Keep me up," is a sensual song talking about the addicting yet enthralling feeling of being in love. B.I sings, "So into you / Girl, you got me in circles, circles / I don't wanna waste none." B.I's dreamy vocals paired with the smooth synths take listeners through the song. From the suggestive verses to the echoing chorus, the song is a groovy must-listen.
Known for his lyricism, B.I did not hold back on this track. The main hook of the song is one big wordplay. B.I sings "불꽃이 피어, (피어) 피어, (피어) 피어 (피어)" which directly translates to "Firеworks burst, (Burst) burst, (Burst) burst (Burst)." However when you look at the Korean characters individually, "불" means fire and "꽃" means flower, while "피어" is the onomatopoeia for blossoming. The lyrics can also mean a fire flower blossoming.
Going Through Love's Stages
The E.P. opens with chart topping pre-single "BTBT." The R&B track charted #1 on iTunes in over 40 countries and reached the top 10 on Spotify's Viral 50 Global Charts.
Placed mid-album akin to its name, "Middle with you" is a fun, lighthearted track. It hints at a love that feels youthful and innocent, causing "a sudden rush of adrenaline." In this love, everything outside of couple falls away. B.I sings in the pre-chorus, "We don't care, where we are / What we've done, who we've seen." With its relaxed island vibe yet quiet confidence, the sweet love song and its repeated chorus is a subtle admission of love.
"Tangerine" is up next, opening with the soft strums of a stringed instrument, eventually blending with B.I's voice as he starts singing. A romantic at heart, B.I describes falling in love with a girl with tangerine hair and a mole near one eye. Because they are such opposites, there is some hesitation but he suggests they seize the moment and be together while it's still pretty under the sunset.
With a tropical beat leading the way, "Endless summer" closes the extended play with an unexpected twist. The song reflects on being in love in the past tense. With memories of the season they were still together, B.I sings, "It was my whole life." This line gets repeated throughout the song, emphasizing the all-encompassing importance of this past relationship. As it's also this line that ends the song, and thus the album, it makes way for the second part of the project.
Looking Forward
Apart from part two of this album, there is much to look forward to when it comes to B.I. He recently appeared on Dingo Freestyle's YouTube channel for DF Killing Verse Vol.2 where he sang some of his tracks from 2014 to 2022. 
The artist also recently opened his own YouTube channel, where he has been posting more content about his life for fans to keep up with.
For more updates, make sure to follow B.I on Twitter, Instagram, YouTube, Spotify, and Apple Music.
Interested in more new music releases? Check out our album coverage of EXO Chen's new album Last Scene here!