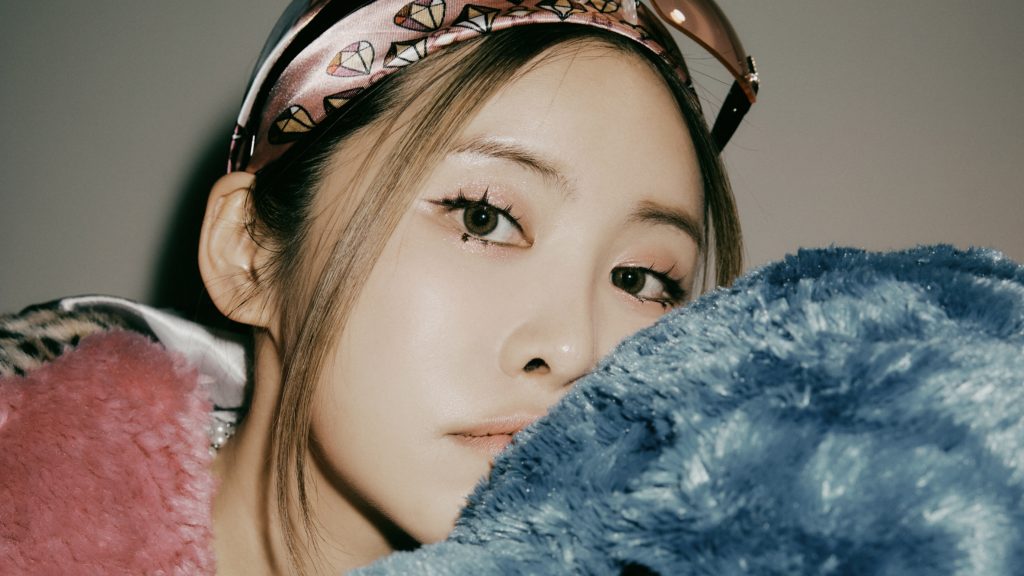 The summer sun is warm—like a blanket. Luckily, Suran, a Korean solo artist, has a song that is cozy enough to chill to. After five months since her last song, "Sunny," Suran returned to the music scene with her single "Blanket" in collaboration with the rising rapper Wonstein, currently a member of MSG Wannabe. 
A Warm Song
"Blanket" is an R&B single composed by Suran, Wonstein, and Zayson with lyrics written by Suran and Wonstein. The song has a simple rhythm that resembles a music box and is made more lively by soft percussion instruments. In this case, less is more! Suran is able to flaunt her unique R&B vocals over the simple tune. Her soulful but crisp singing style oozes warmth—a comfort in the midst of a seemingly never pandemic. Suran's vocals are perfectly complemented by Wonstein's chill rap. 
Adding to the comfortable vibes of the music, the lyrics describe the desire to stay home with a loved one instead of going out. Each chorus starts off with Suran singing, "Let's just watch Netflix"— a line as relatable as it is catchy. The hesitancy between wanting to go out and bask in the sun and staying indoors wrapped in a blanket is a struggle everyone has, but Wonstein puts an end to the debate, sharing that everything is at home. 
A Fun Video 
Like the song, the "Blanket" music video is the epitome of comfort. The relaxing feel of the track is captured by the video's simplicity and subtle humor. Shot entirely in a living room and attached patio, Suran and Wonstein enjoy a day hanging out at home in silly hats. 
Blanket Preview ?????

2021.07.21 6pm(KST)
SURAN(수란) New Single Release

Suran(수란)-Blanket(블랭킷)
feat. Wonstein(원슈타인) pic.twitter.com/XfhDzEgYBQ

— 수란(Suran) (@suranelenashin) July 18, 2021
The video starts off with Suran in her living room littered with everyday items ranging from blankets and shoe boxes to keyboards and computer monitors strewn all over. Donning a cowboy hat, Suran lifts a small, black dog who is wearing a similarly goofy hat. She is constantly switching between tasks or lazing on the couch, flaunting her blanket, and exploring the living room.
The fun is doubled when Wonstein, in a turquoise hat with ears, shows up, traveling from the patio in the back to the living room with Suran. The two enjoy the comforts of being at home together, having a competitive video game session, eating tons of popcorn, and showing some fun, robotic dance moves. Throughout the video, Wonstein and Suran show off their chemistry as artists through their playful and comical antics. 
An Unmatched Duo
If Suran's name sounds familiar, that is because it is! She debuted as a solo artist in 2014 with the breathtaking song, "I Feel." Since 2014, Suran has released a number of well-known tracks and has had features with high profile artists, including Dean for "1+1= 0", Heize for "Hide and Seek," and Changmo and BTS' Suga for "Wine". Suran has also sang Original Television Soundtracks (OSTs) for dramas, including "Into the Abyss" and "One in a Million."
Similarly, Wonstein is also a name that has been making rounds, particularly in 2021. Although Wonstein debuted in 2018, 2021 is certainly his time to shine. Wonstein has lent his voice on countless collaborations this year, including "SKIP" by  Kang Seung Yoon, "Save U" by Kang Daniel, and has another upcoming feature on EXO D.O's mini album. He is also a member of MSG Wannabe, a project group with variety star Yoo Jae Suk. 
Together, this duo is powerful—an unmatched force. Through "Blanket," Suran and Wonstein have shown off their unique voices in a new way, creating a comforting single during a critical time. Both relatable and fun, "Blanket" is the perfect song to unwind to not just in the summer but year round.
Want more music coverage? Check out our coverage of Taeyeon's summer single here!
Thumbnail courtesy of S-TASY.