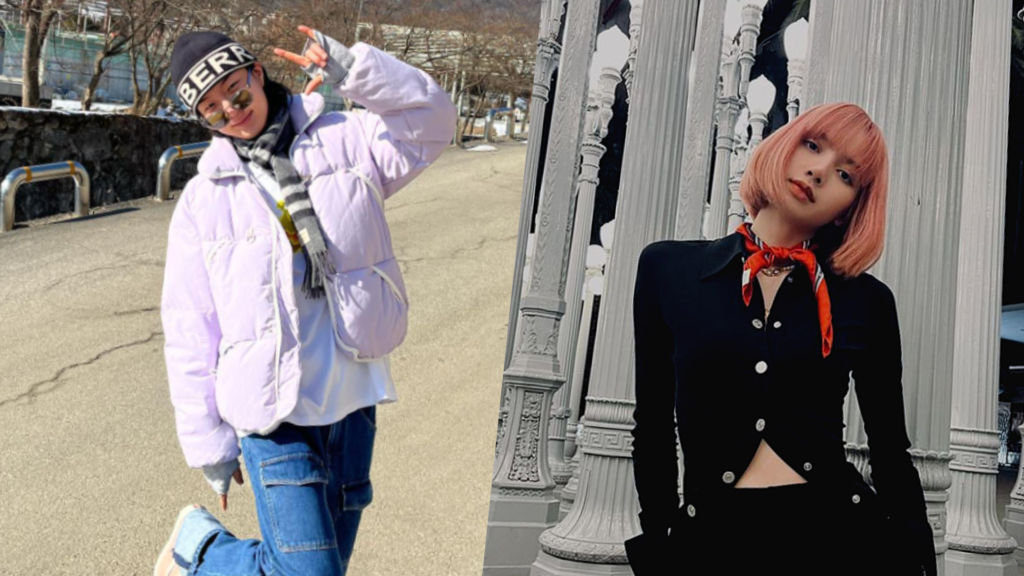 Following his military discharge in mid-January, WINNER's rapper and dancer Lee Seunghoon, more commonly known as HOONY, wasted no time and opened a TikTok page within three days. Since then, the expressive dancer has been making TikToks nonstop, and INNERCIRCLE, WINNER's fans, are loving it. Not only has he been making up for lost time with his typical HOONY humor, but he has been reigniting the love for "YGFAMILY" interactions. The WINNER member has featured LISA, BLACKPINK's rapper and main dancer in some of his videos in February.
LISA Meets LEESA
LISA has no TikTok of her own, but HOONY's account seems to serve as a home for the BLACKPINK rapper. She debuted on the rapper's TikTok on February 4 and made numerous cameos in his videos. 
The duo debuted as LEESA—Seunghoon's "LISA" alter ego due to his long hair and last name, Lee—and LISA for a cover of LISA's hit song, "MONEY." In this brief cover, LISA boasted her body control, and HOONY matched her energy. He executed the moves in true Seunghoon fashion—fully, with emotive expressions and not afraid to perform the original choreography. However, he also added a twinge of humor, taking out a money gun and rolling on the floor.
Their next collaboration came less than a week later. LEESA and LISA performed a footwork-heavy choreography together. It was a more subtle dance but showed off their effortless movements and charisma.
LALISA, LEESA AND ROSÉ
On February 17, HOONY surprised fans with another dance with his labelmate. LISA and LEESA performed the viral TikTok choreography of Doja Cat's "Woman" by Tracy Joseph. The duo did the cover with their own twists, improvising some movements for a more cohesive mini-performance. For the grand finale, HOONY pulled fellow BLACKPINK member ROSÉ into the frame. She laughed as she was pulled in front of the camera (but not without her designer tote bag). 
This video received traction from fans of both artists. It has received over one million likes and four million views on TikTok, and 13 million views on HOONY's Instagram. Even the original creator, Tracy, has reacted to the brief video. 
YGFAMILY's Dancer Line
These TikTok videos are not the pair's first time collaborating. HOONY and LISA previously teamed up for a dance video with IKON's DK for X Academy's teasers in 2018. Additionally, they performed together with YG dance groups CRAZY and HITECH for a cover of "Just Like You" by Tritonal and APEK featuring Meron Ryan.
While it has been a few years since the dancers have posted dance videos together, these brief posts are not unwelcome. Perhaps, they will post more in the future now that HOONY is out of the military.
Want more on WINNER? Check out our piece on MINO's last album here. 
Thumbnail credit to Valerie L. and YG Entertainment.