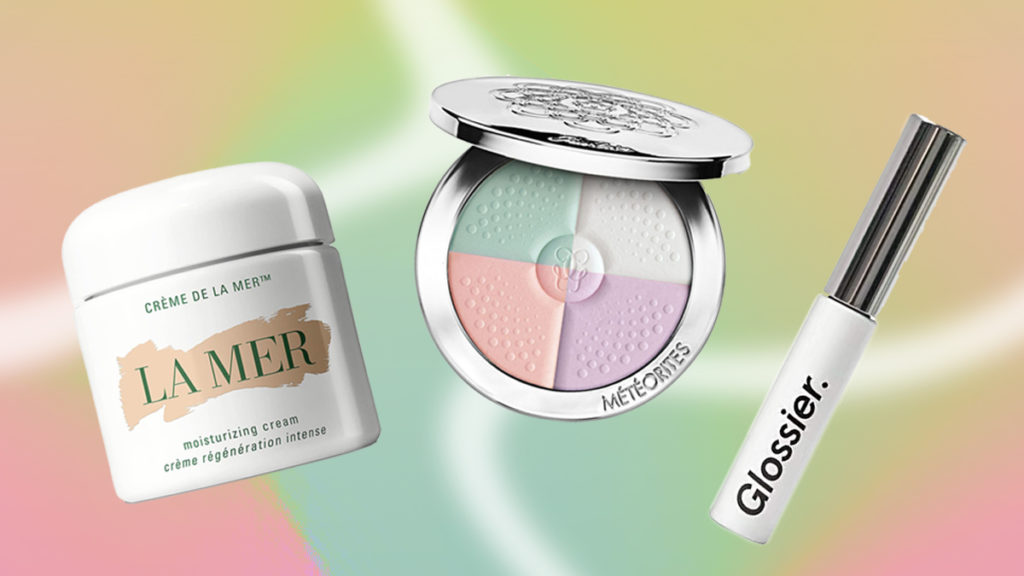 For Kindness Month, we have put together a list of inspiring beauty brands doing their part to uplift others and give back. From helping to save the ocean to reducing student debt, we found several causes that these brands are making impactful donations and collaborations for.
Suva Beauty, owned by Shaina Azad, has pledged to give back through their 'The Rainbow Relief' project.
Shaina made it a mission to support those in need after witnessing her parents' struggle firsthand. Through her globally successful brand, Suva Beauty, Shaina has been able to implement a variety of methods that each gives back to the community.
The Rainbow Relief focuses on supporting vulnerable communities and paying it forward—a term for a chain, created for good deeds. Offering three direct ways to give back to the community, Suva works in various ways to help both individuals and groups needing support.
Using the hashtag '#GiveSudka', the brand is able to work with beauty influencers to raise money through their discount code. Every time their code is used, 100% of the savings is donated to charity. Suva gave up its PR program in 2019 to implement this method of giving back.
Suva also offers a mentorship program. Through this program, the brand provides one-on-one work, with CEO Shaina Azad, to aid the career goals of young adults. To date, over 30 individuals have been supported in making their business dreams a reality.
The Suva Beauty team handpicks charities and non-profit organizations that help causes directly.
Top recommendations: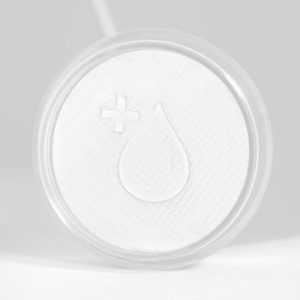 Space Panda Single Liner and Scrunchie Single Liner:
Most renowned for their hydro-liners, we think these Suva Beauty products are worth the buy. They're completely cruelty-free and the payoff is extremely vibrant. You can help give back by treating yourself!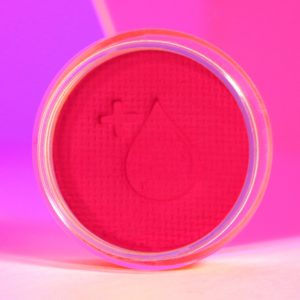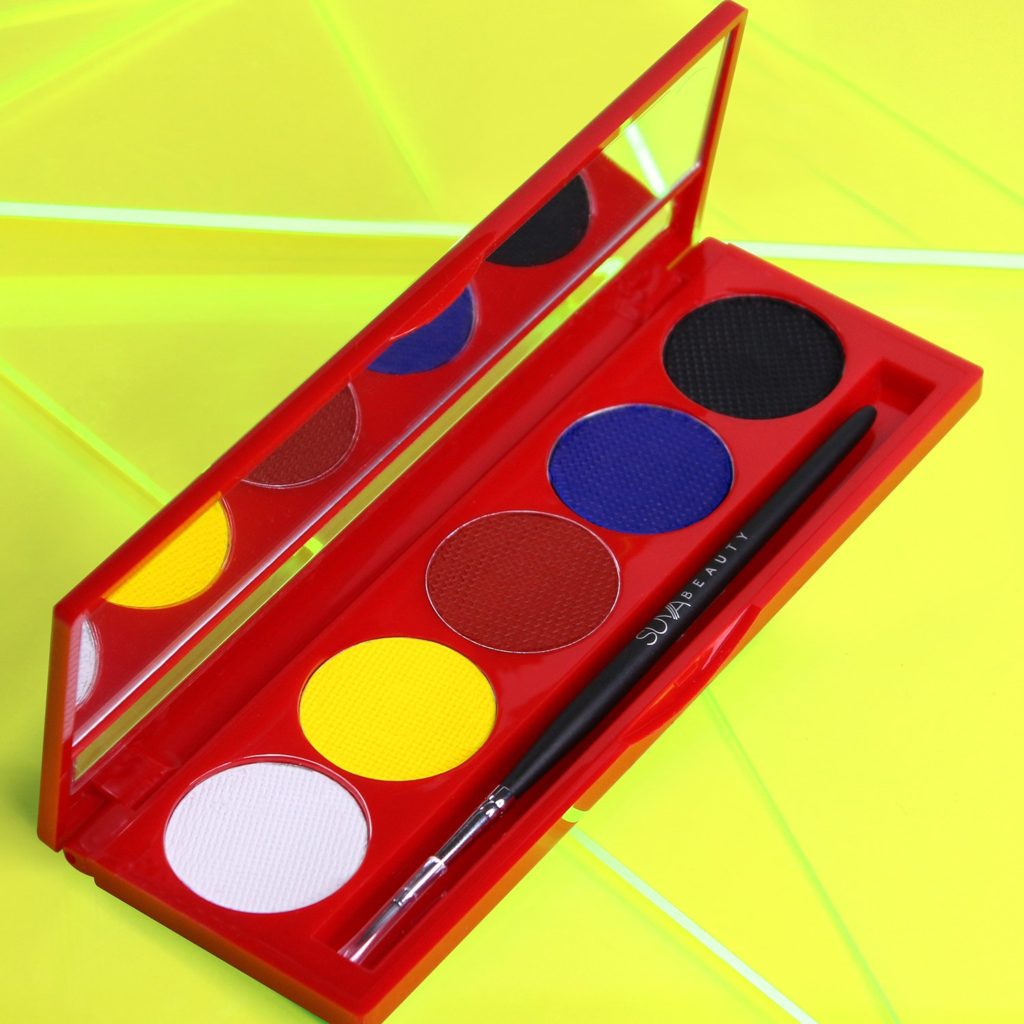 UV Primaries palette:
This palette is filled with beautiful, vibrant colors that stand out on any skin tone. They are smudge-free and last all day!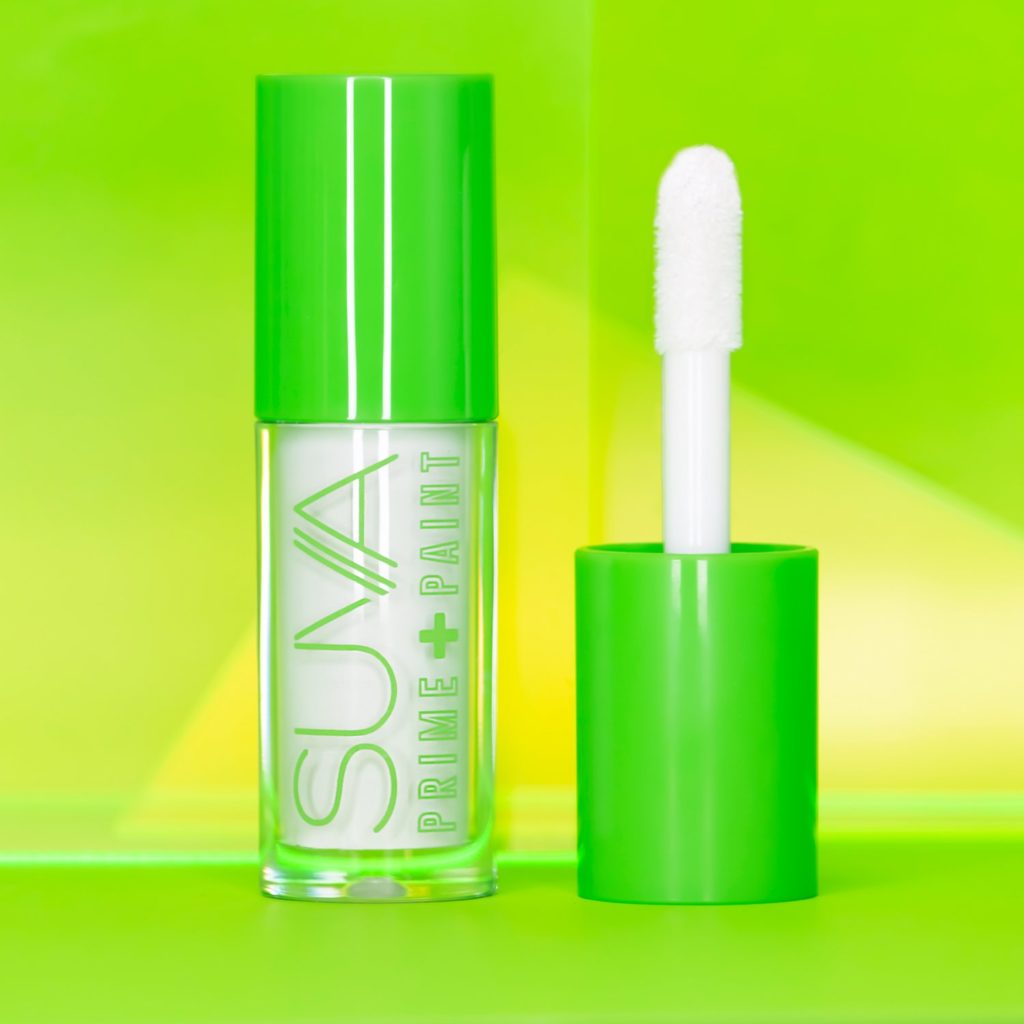 Prime + Paint:
This product is great for making any eye look last all day. The primer is white so it allows for colors to look bold and bright on any skin tone. Colors won't blend or darken throughout the day.
Their Purpose: Honest Beauty seeks to give people the opportunity to have happy and healthy lives by giving back to communities through several organizations.
Through her passion for the health of families all over the world, Honest Company founder, Jessica Alba, emphasizes the need for community service and advocacy.
The Honest Company has provided essential products for free to those with vulnerable babies and children living in poverty through a partnership with Baby2Baby. They've also advocated for moms in need and donated the tools needed for research and support through a partnership with March of Dimes. To further support these two organizations, Honest Beauty gives buyers the chance to round up their order amount to the nearest dollar and the difference will go towards either charity of their choice.
The Honest Company's outreach and impact are simply inspiring, for they have "donated to families in need in the best and worst of times, including 3 million diapers and 50,000 personal care products and wipes for those affected by COVID-19 and over 345,000 products for natural disaster survivors and children separated at the border."
That's not all. Taking it down to a smaller scale, we can see that even The Honest Company employees are involved in the community. They have given back by volunteering 18,000+ hours with over "50 different non-profit organizations."
The Honest Company has pledged to Black Lives Matter by creating a diverse community within their team, creating products that are suitable for all, and donating to civil rights organizations. They have noted that they donated $100,000 to the NAACP Legal Defense & Educational Fund and Equal Justice Initiative and have even doubled "employee matching for donations."
Honest Beauty is a cruelty-free brand, ensuring that anyone, even those that are pregnant or sensitive to harsh chemicals, can feel comfortable with using their products. Honest Beauty believes in being kind to the environment as well, enforcing "Reduce, Reuse, Reimagine" techniques. They've reduced their carbon footprint with compostable packaging, refillable bottles, upcycled ingredients, and so much more!
Top recommendations: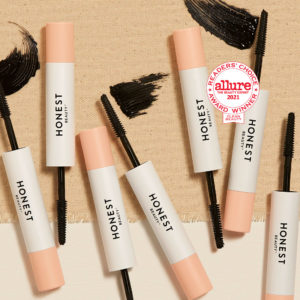 Honest Beauty Extreme Length 2-in-1 Mascara and Lash Primer
I absolutely love the length that this mascara gives my lashes. I find that I don't even need to wear falsies to make my eyes pop! Unlike other harsh mascaras, it doesn't burn my eyes or smudge throughout the day because it is free of parabens, synthetic fragrances, and silicones.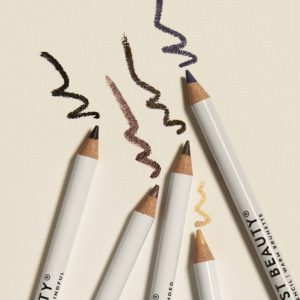 Honest Beauty Vibeliner Pencil Eyeliner with Jojoba Oil in the color Mindful
I bought this liner because I was intrigued by the fact that it has jojoba oil, an oil that is known for being moisturizing and antibacterial. However, I fell in love when I realized how smooth the application is and how vibrant the color is. I apply the liner right at the ends of my lids to elongate my eyes. It doesn't smudge and works so well with the Extreme Length Mascara.
Emily Weiss, Founder & CEO of Glossier, released an article on June 11, 2020, regarding the treatment of the Black community within the beauty industry. "At Glossier, we want to change how the world sees beauty—and changing how the world sees beauty starts with changing the beauty industry itself," shared Weiss.
Glossier was one of the few female-founded businesses to successfully raise venture capital. In 2014, only 3.1% of venture dollars raised by US-based companies went to women. The company stated, "We are keenly aware that a Black woman with the very same vision likely would not have received the same support." Emphasizing this point by sharing, Black women have received only 0.0006 percent of the $424.7 billion raised in venture capital since 2009.
Emily Weiss stated that the beauty industry must address this inequity in the industry. Glossier wanted to support the next generation of companies, so on May 30th, Glossier committed to putting $1 million towards supporting the Black community and Black-owned beauty businesses. The company donated $500K across several organizations focused on combating racial injustice: Black Lives Matter, The NAACP Legal Defense and Education Fund, The Equal Justice Initiative, The Marsha P. Johnson Institute, and We The Protestors.
The other $500K was dedicated to forming grants for Black-owned beauty businesses. Glossier opened a grant application for US-based Black Beauty entrepreneurs. One could apply for grants of $10K, $30K, and $50K, depending on the stage of their business. Entrepreneurs would also have the chance to meet with Glossier team members for 1:1 advisory support and monthly calls with domain experts. Glossier also stated they will use their channels to introduce these founders, their stories, and their businesses to their community. With their 2021 program, each of the ten selected businesses will be rewarded $50,000.
The Glossier Founder & CEO also stated in the article that only 9% of their corporate workforce identified as Black. While 37% of their leaders and 60% of their board identify as people of color, there is currently no Black representation at the leadership level. Weiss shared, "Creating an inclusive beauty industry starts with taking a hard look at where Glossier falls short and actively working towards building an organization that better reflects the customers we serve and the world we want to see."
Top Recommendations: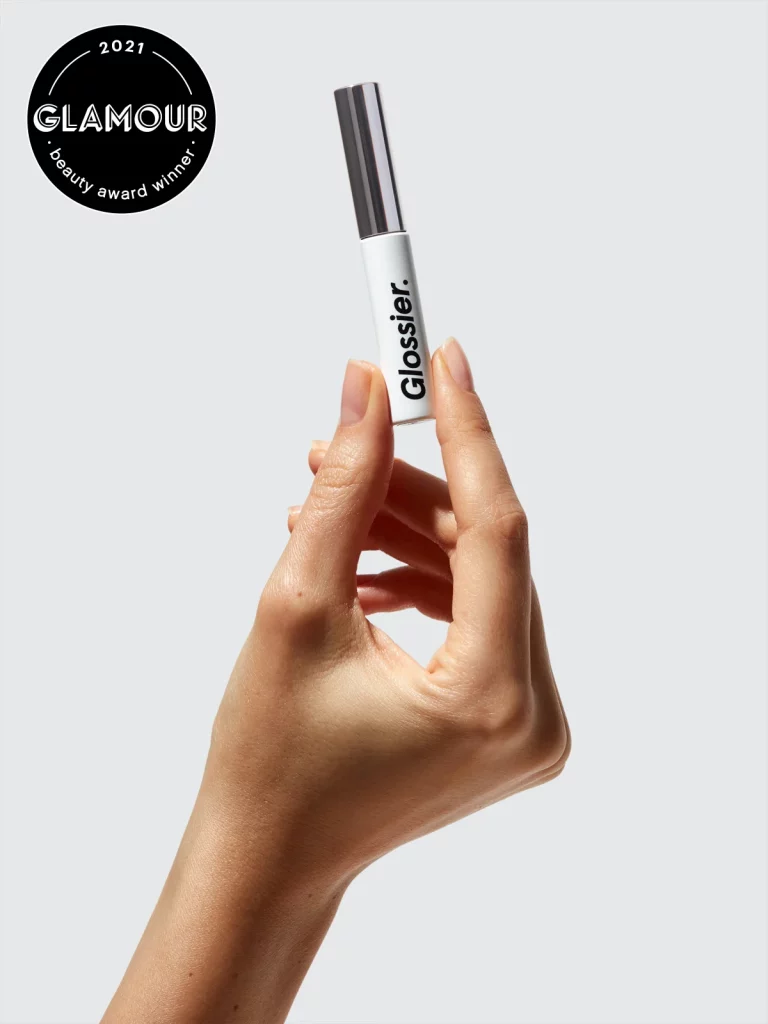 Glossier Boy Brow:
Tiny applicator brush to ensure your eyebrow hairs are laid. Its formula is super-sticky, non-flaky with a semi-waxy texture that ensures hairs will be held all day.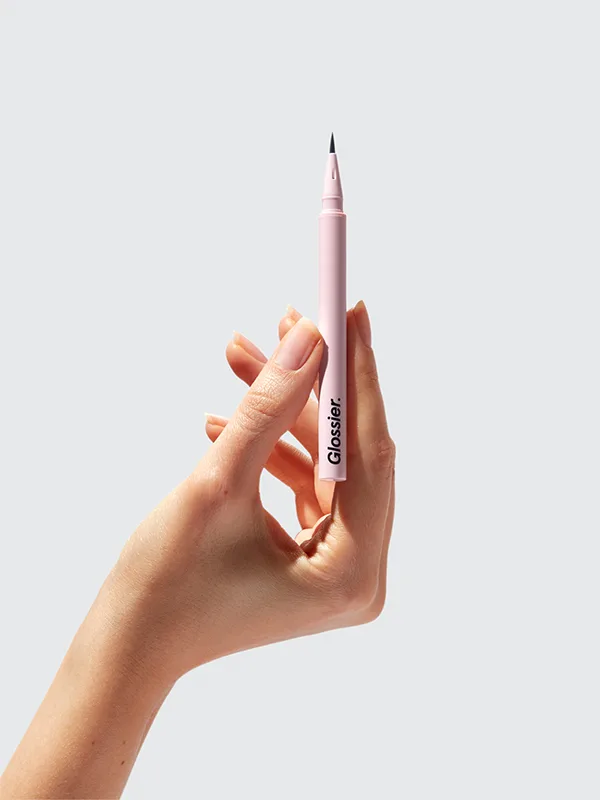 Glossier Pro Tip Liquid Eyeliner:
This eyeliner is beginner-friendly as it has a buildable color payoff. So, you do not have to worry about mastering that winged liner in one go! With a super-thin brush tip, it allows for full control for whatever eyeliner look you wish to wear that day!
Peace Out Skincare's mission is to help bring peace to your skin through good, effective, clean, and fun skincare solutions. The company lives by its founding principle to share, support, and positively promote our community, their experiences with acne and skin imperfections in the hope to empower, educate and teach one another to be confident in our skin.
Peace Out Skincare is an LGBTQIA+ founded and run brand. The company paired up with The Trevor Project and the SF LGBT Center, in hopes to help and assist programs that support and help achieve a healthier and more equitable future for our LGBTQIA+ communities. As, lesbian, gay, bisexual, transgender, queer, and questioning (LGBTQ) youth experience high rates of mental health challenges due to discrimination and victimization.
Peace Out Skincare has an option at checkout to donate to The Trevor Project. They also show quarterly Trevor Project sales, where Peace Out Skincare matches the number of donations. On Peace Out Skincare's website, they have a whole section dedicated to learning about their partnership with The Trevor Project and what this means for the LGBTQ+ community. Educating their customers on what The Trevor Project does and how to get involved.
Peace Out Skincare also prides itself in its green-friendly products and packaging. Their products are cruelty-free and clean with recyclable boxes! Their Peace Out eye patches are also biodegradable. The company paired up with One Tree Planted, a 501(c)(3), or nonprofit organization that exists for charitable purposes, dedicated to global reforestation. One Tree Planted raises awareness about the importance of trees and offers businesses, such as Peace Out Skincare, a simple sustainability solution. Peace Out Skincare stated, "… as a member of an industry known for using excessive packaging, we want to help combat deforestation." Peace Out Skincare plans to plant 500 trees per month to start. As the company continues to grow, so will the number of trees planted!
Top Recommendations: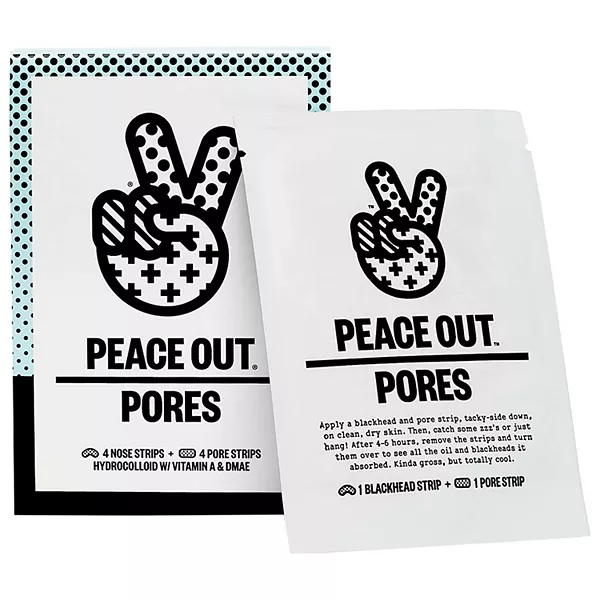 Peace Out Pores:
These oil-absorbing strips infused with pore-refining qualities that minimize the appearance of enlarged pores are great for all skin types! Leave the pore strip on for four to six hours and watch how it lifts away oil, dirt, and other pollutants in your skin! Leaving you with smoother, clearer-looking skin.
Peace Out Dark Spots:
These patches gradually fade the look of dark spots through their micro-needling technology. Each oil-free brightening dot has 430 dissolving microneedles that help visibility brighten the appearance of dark spots to reveal clear and even-looking skin! Wear these patches twice a week for three to four weeks, and watch how the brightening ingredient provides results quickly and efficiently!
La Mer is committed to helping protect marine habitats across the globe, in hopes to ensure future flourishing seas for the generations to come! Through charitable donations by the La Mer Blue Heart Ocean fund, La Mer strives to "create ripples of good that lead to waves of change." The La Mer Blue Heart Oceans fun was launched to further their La Mer Blue Heart initiatives, which help support ocean conservation efforts around the world! The company stated, "To protect the ocean is to protect ourselves."
La Mer's Blue Heart Ocean's fund has already done so much for the conservation of the ocean. The Nature Conservancy's work in the Caribbean is dedicated to strengthening coastal communities and protecting against coastal erosion and the impacts of climate change! La Mer was able to help them plant over 400,000 mangroves in the Dominican Republic.
La Mer also supports EarthEcho International. EarthEcho's OceanEcho 30X30 aims to build a global youth movement to protect 30% of the ocean by 2030. Ley regions include Galapagos, Antarctica, coastal California, and southeast Florida. La Mer and EarthEcho launched the Future in the Bag campaign, working with local communities across the United States to reduce the use of plastic bags.
Another organization La Mer's Blue Heart Fund supports is ocean education through the Ocean Azul Foundation! La Mer aids them in their mission of creating a "Blue Generation" in the Azores. The beauty brand supports the development of educational content and a training program that has equipped nearly 30% of Azorean teachers to bring ocean literacy to primary school students in the islands.
La Mer has an ongoing commitment to protect the living connection we all have to the ocean. Stating that, "… we know that even small acts of participation can make a huge impact."
Top Recommendations: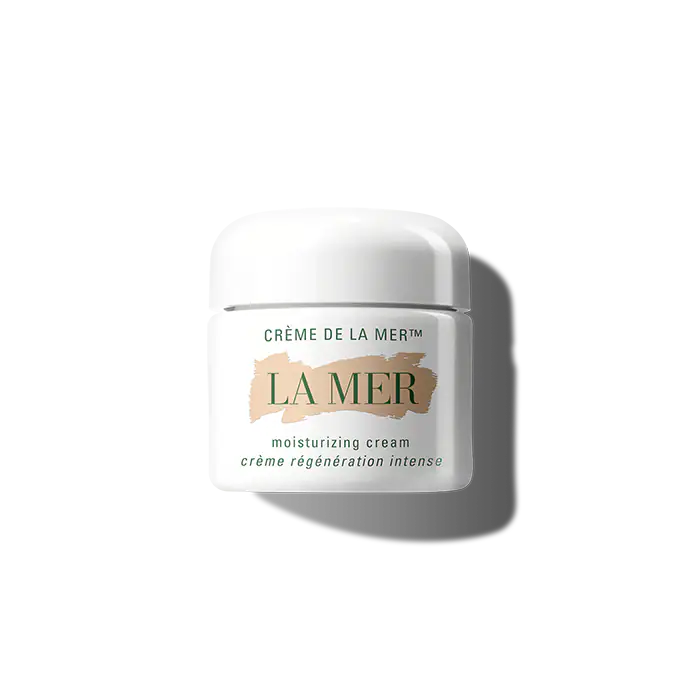 Crème de la Mer:
This ultra-rich cream delivers healing moisture, daily protection, and energized natural repair. Skin will feel firmer, uplifted, and rejuvenated due to the cell-renewing Miracle Broth and antioxidant Lime Tea.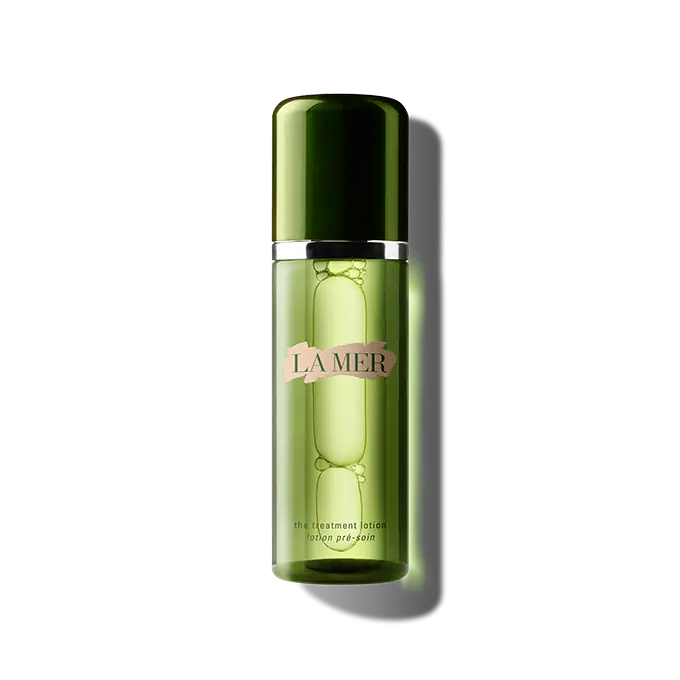 The Treatment Lotion:
This hydrator preps the skin for the rest of your skincare regimen. Nicknamed "liquid energy," this treatment delivers an instant rush of hydration to visibly soften, nourish, and improve texture!
Guerlain is committed to preserving biodiversity, innovating sustainably, acting for the climate, and creating a positive social climate. They seek to protect one of Nature's most precious wonders: bees! The brand places bee preservation at the heart of its purpose and has dedicated several partnerships and initiatives to protect them.
Guerlain has been a sustaining patron of the Association of The Ouessant Island Brittany Black Bee Conservatory (ACANB), offering financial support and research and communication support, since 2011. Guerlain has been in partnership with the French Observatory of Apidology (OFA), since 2015. Created by Thierry Dufresne, it has assisted in building hives across Europe and promoting the valuable career of beekeeping.
Guerlain has operated the "Bee School" in collaboration with the OFA since 2018. This program for primary school children is led by Guerlain House employees! Allowing the younger generations to learn about the role of bees and the importance of their preservation. Following a two-year-long pilot phase in France, the "Bee School" was launched at an international level in 2021! It will operate between May and October.
Guerlain has also served as a patron of the GoodPlanet Foundation, which was created by world-renowned ecologist Yann Arthus-Bertrand. This partnership is dedicated to raising young people's awareness regarding the high stakes surrounding Bee Preservation via the creation of an artistic and educational space dedicated to the world of bees!
Since 2020, Guerlain has run the "Women For Bees" entrepreneurial beekeeping program in partnership with UNESCO and in collaboration with OFA. This program aims to train new women beekeepers, create new beekeeping operations across the world within UNESCO biosphere reserves. By 2025, this partnership will have trained 50 women beekeepers, installed 2,500 hives, and led to 125 million bees. Angelina Jolie has become the Godmother for the 2021 promotion of the project. She will meet with these beekeepers and follow their progress throughout the year.
This year, in 2021, Guerlain has set up a three-year sponsorship program with the French Committee of the International Union for Conservation of Nature (IUCN) to produce a Red List of Threatened Species of wild bees in France! By creating this list, the IUCN is able to raise awareness and alert the public in order to prompt actions to protect them. Guerlain also has a partnership with Shan Shui Conservation Center. This Chinese NGO works to preserve species and ecosystems to promote Humankind and Nature. Focusing on endangered Chinese wildlife, such as the honeybee. Guerlain also implemented their Bee School program in China with Shan Shui and in collaboration with the Chinese National Department of Education.
Top Recommendations: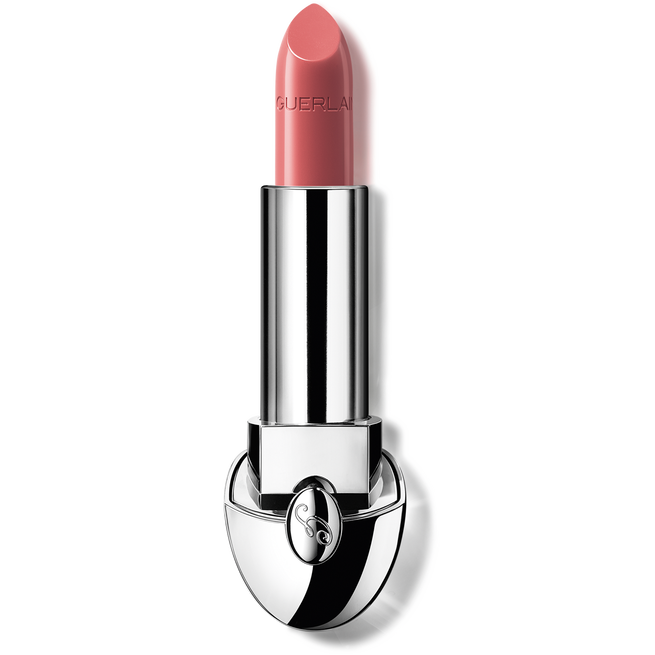 Long-Wear and Intense Color Lipstick:
This lipstick infuses your lips with luminous, long-wear color in a satin finish! Jojoba and mango butter nourishes the lips and brings instant and lasting comfort. Hyaluronic acid and guggul resin help smooth and plump the lips.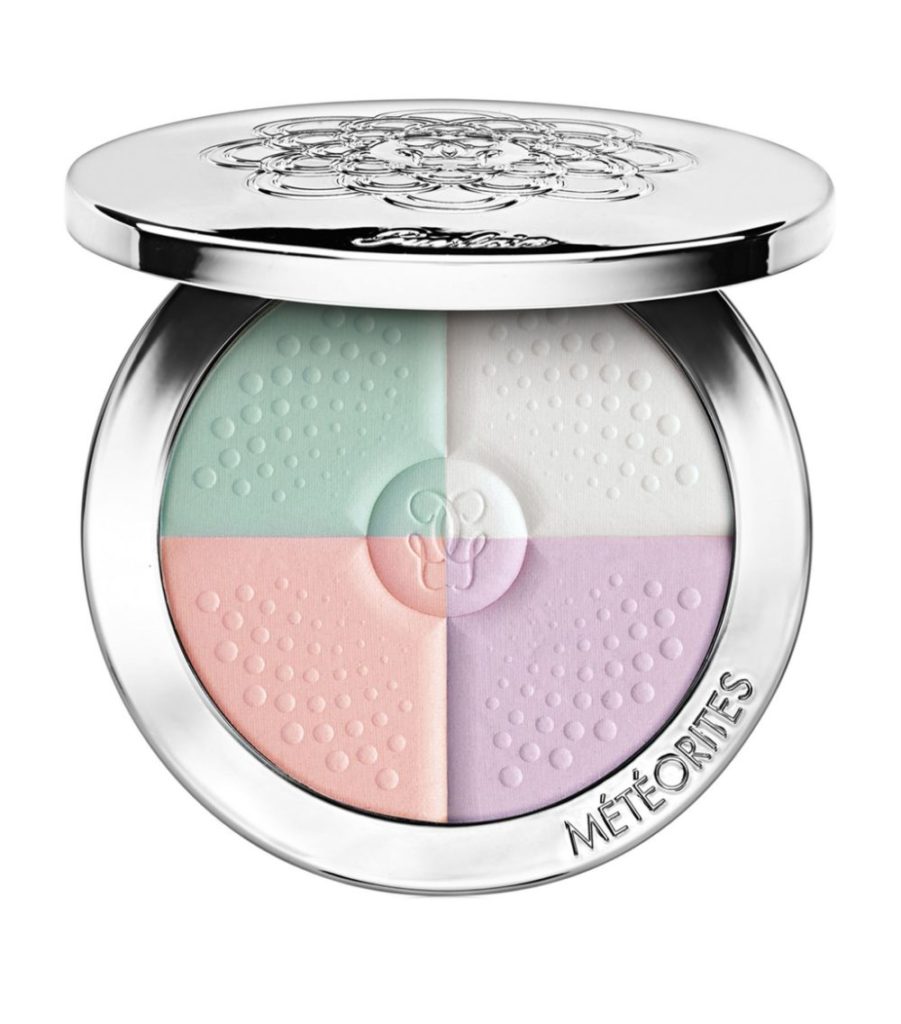 Compact Illuminating Powder:
Meteorites Compact corrects, mattifies, and brightens the complexion. The pearls are finely pressed in a harmony of 4 shades to offer the perfect amount of light-adapted to each skin tone! With the blurring formula, pores and imperfections are reduced to leave the skin feeling soft and silky.
First Aid Beauty prides itself on being a cruelty-free skincare brand that is dedicated to all skin types. Their mission is to "combat common skin challenges with feel-good solutions and head-to-toe essentials for all skin types, even sensitive."
First Aid Beauty first established its FAB AID Student Debt Relief program in 2020 as a response to the trillion-dollar debt crisis in the U.S. They have committed another $1 million to pay off student debt in 2021. All U.S. or Canadian students that have graduated from two or four-year college programs between January 2011 and August 2021 are eligible to receive up to $100,000 to relieve their loan debt. According to Self.com, FAB awarded a total of "$1.3 million between 24 recipients" in 2020. The recipients were chosen by board members including the founder herself, Lilli Gordon. In addition to the $1 million, First Aid Beauty also sets aside 10% of the retail sales of their fan favorite, Ultra Repair Cream, and Limited-Edition FAB AID kits.
First Aid Beauty has collaborated with the nonprofit organization, Good360, in multiple instances to provide products to those with challenging life circumstances. On Mother's Day in 2017, First Aid Beauty donated gift bags full of products to mothers and wives of communities dealing with disasters or poverty. Over 200 individuals were impacted by this kind gesture. Earlier that same year, First Aid Beauty also provided their Eye Duty Triple Remedy Creams to low-income families and the homeless. According to Good360, the goods were "…distributed this to women in our community who needed it most. Most of these women cannot afford quality makeup and skincare products."
In 2017, First Aid Beauty honored women firefighters and emergency service workers by creating care packages with The FDNY Women's Benevolent Association. Products were sent to active members as well as the widows and children of fallen FDNY firefighters. Recipients were thankful to receive products to make them feel refreshed and comfortable after days full of tedious work.
Top Recommendations: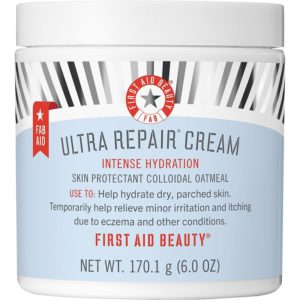 Ultra Repair Cream:
This dermatologist-tested cream is a staple for many. It is formulated with Colloidal Oatmeal to provide nourishment to dry or eczema-prone skin. However, it can be used for all skin types, for its hydrating properties aids in the skin's repair process. My skin feels very smooth when I use this product before going to sleep. I love that it is lightweight and non-greasy. Furthermore, I love that it doesn't contain alcohols, parabens, or sulfates.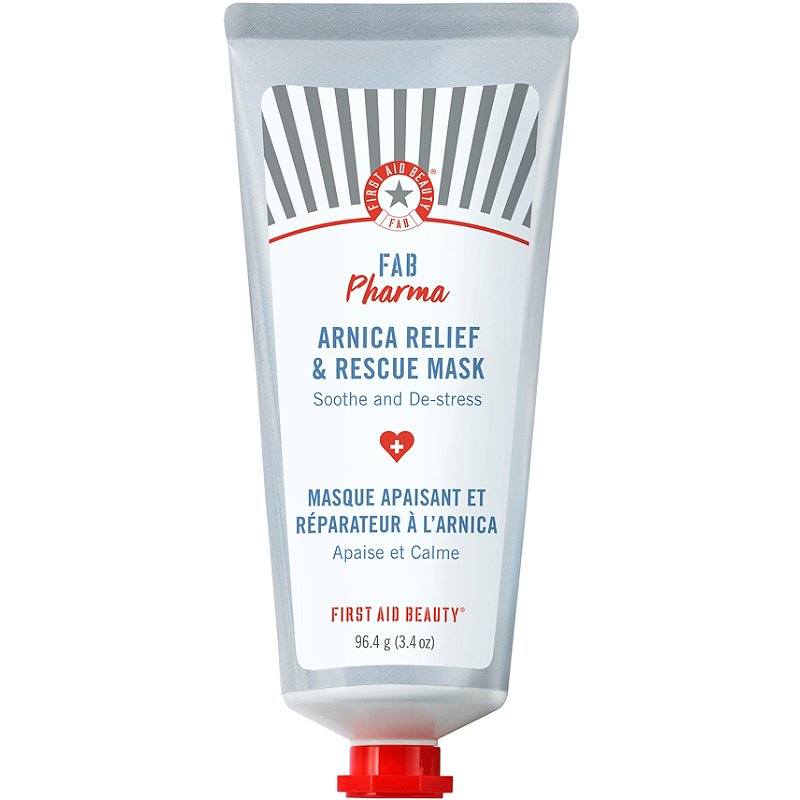 Pharma Arnica Relief & Rescue Mask:
This mask is perfect for calming irritated or scarred skin. It relieves dehydration and stress, leaving the skin smooth and dewy after every use. The star ingredient, Arnica, is of the sunflower family and is known for having chemical properties that allow it to reduce swelling, redness, and pain. It is essentially an antibiotic; it's even used to treat osteoarthritis. I love this mask because I saw results instantly. I was amazed by how my dark spots started to fade, my skin looked clearer after just a few uses.
Enjoyed EnVi Beauty Team's roundup of Beauty Brands that Give Back? Check out Beauty Must-Haves for Concerts and Festivals here!