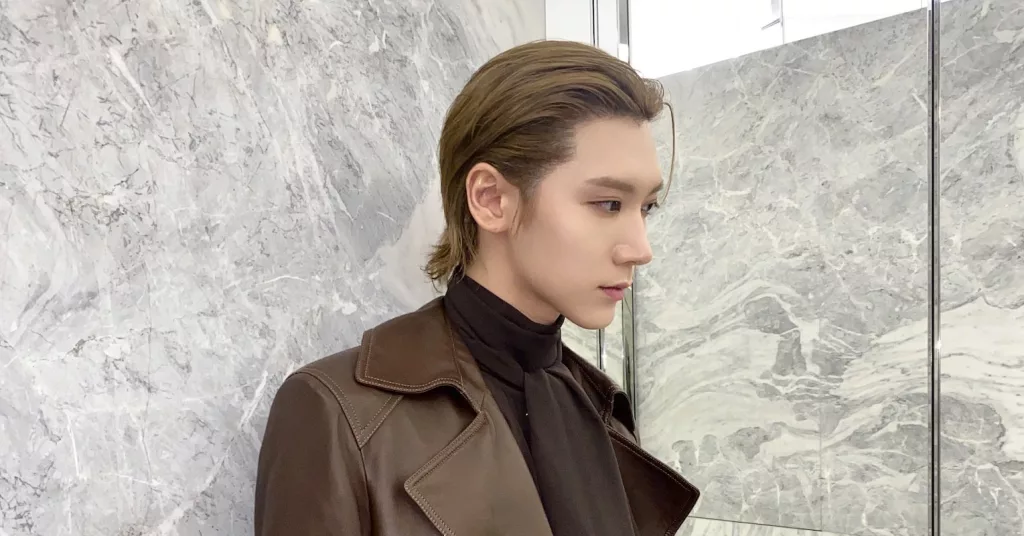 NCT's Ten is a well-versed fashionista and his catalog of looks attests to this status. The Thai K-pop star has rocked varsity style in solo projects, donned coordinated fashion in group activities, and taken sleek elegance to the front rows. Now, as seen in his latest public appearance, Ten is going full Saint Laurent-chic, trading casual wear with glamorous, slinky, and absolutely trendy pieces
Saint Laurent Trendy
Attending the opening of Saint Laurent's pop-up store at Siam Paragon, the NCT and WayV member served up a classy, but totally on-trend look taken straight from the French brand's SS23 collection. Although the location — a mall — called for informality, Ten didn't play safe, opting for an elongated silhouette and dark color palette. The idol ditched the total black looks, going for chocolate-colored pieces that matched his hair. 
Proving that fashion faux-pas don't exist when you dress with purpose, the singer sported a chêne brun trench coat layered over a long georgette shirt and black flared pants — whoever said you shouldn't mix brown and black clearly never met Ten. He then finished off the look with a pair of heeled boots and a belt. 
While remaining loyal to Saint Laurent's aesthetics, the look channeled every popular trend in fashion right now. There was a touch of '70s glam, which has risen to prominence in the last months with the renaissance of 1970s pop culture — didn't we all want a pair of flared pants after watching Daisy Jones and The Six? There was a nearly total brown look — a color trend that has been dubbed the "new black." And there was also a pussy-bow, an element that has taken over every runway in recent seasons. Beauty-wise, Ten honed in on the latest fads too.
Ten's Modern Take on Natural Beauty
As proven at Saint Laurent's Menswear show last January, Ten is always one to arrive sporting the newest trends in beauty. This time was no exception. With the theme being rich, chocolate brown, the artist's hair was a perfect match to the dessert-hued trench coat draped over his shoulders. Attuned to the trends spotted during Menswear Fashion Week, Ten rocked perfectly coiffed slicked-back hair. The hairstyle featured a singular stand delicately placed atop his forehead for that extra sultry touch. Compared to the classic shiny finish, his toffee-toned dyed locks got the modern treatment, resulting in pieces of hair perfectly swept away with matte pomade, for a softer, subtler look.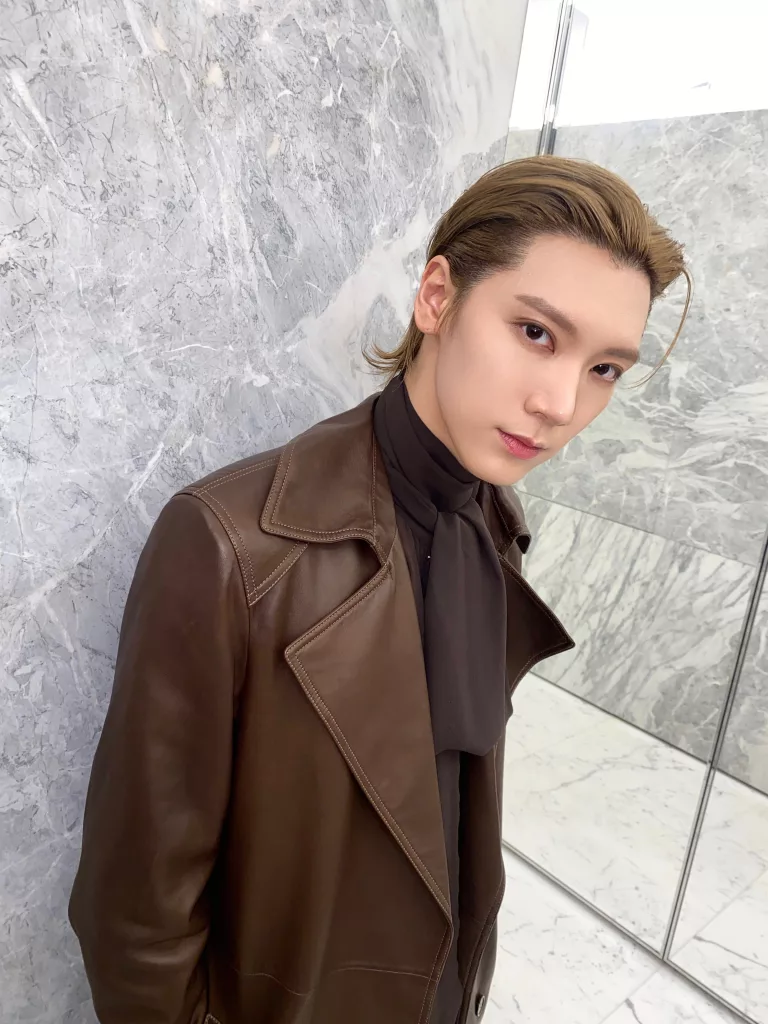 Just like Ten's hair, the makeup was kept matte to balance the shine of his leather jacket. Matte flawless skin served as the perfect canvas for this "no makeup" beauty look. A sheer layer of brown eyeshadow was swept all around the eye to contour and highlight the area. Enhancing the shape of his feline-like eyes, the smallest bit of dark brown eyeliner was placed on his outer corner. Matching his modern hairstyle, neatly-colored chestnut brows framed the eyes. To top off this minimal makeup look, his lips were lightly brushed with matte rosy lip tint for a lip blush look.  
Never one to miss the chance of making a fashion statement, Ten stunned with his appearance at the Saint Laurent store opening. And while his stylish look might not be an everyday fit, we can still take plenty of cues and style lessons from it. 
Other Thai stars making fashion statements are Davika Horne and Gulf Kawanut. Read everything about their stylish sojourn in Seoul here.