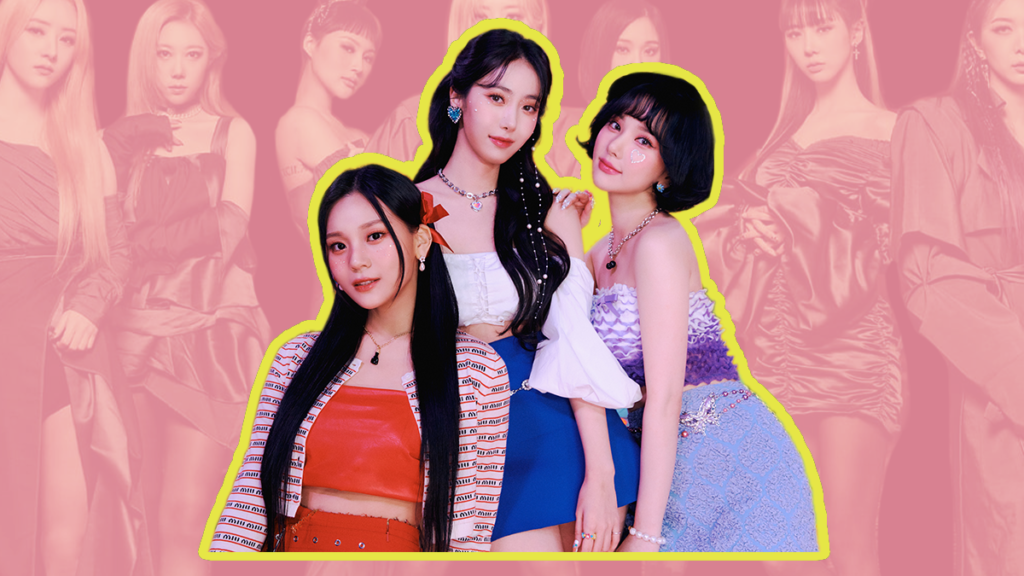 Weekly Korean music shows have made the first half of 2022 a rewarding time for K-pop. The much-coveted wins from these music shows are significant milestones for K-pop idols and their fans alike. Celebrating these successes, EnVi has rounded up five K-pop groups who received their first music show win this year.
Dreamcatcher
On MBC's Show Champion, the seven-member girl group Dreamcatcher received their first-ever music show win with "MAISON" on April 20–five years after their debut in 2017. "MAISON" is a powerful rock song that conveys an important message about environmental protection. The award was a dream come true for the group as member Sua expressed on VLive that their "goal has always been to get first place." In honor of such a momentous occasion, Dreamcatcher held a "first win party" on Youtube in partnership with skincare brand NEOGEN. During the live broadcast, the members received flowers and made wishes with a celebratory cake. The group also expressed their gratitude to their fans, InSomnia, for their unwavering support over the years.
TREASURE
Member Yoshi shared on February 15 that his goal was "TREASURE's first music show win." Eight days later, his wish got granted. The group received their first-ever music show win on February 23 with the hip-hop track "JIKJIN" on Show Champion. The 12 members virtually accepted the award with bright smiles and loud cheers. Reminiscing on the win, leader Hyunsuk shared a sincere message with his fans, Treasure Makers, on Twitter. "I feel like I am dreaming a dream every day . . . because of Teumes," it included. The award is a testament to the fans' voting power and incredible support for TREASURE since the group's debut in August 2020.
Kep1er
On January 13, the day of the first M Countdown show of 2022, Kep1er received the first award of their career for "WA DA DA." The energetic song captures the members' charms, from Dayeon's addictive rap verse to the group's perfectly synchronized choreography. Due to the show's guidelines, there was no in-person audience to witness the win. However, the love between Kep1er and their fans, Kep1ian, transmitted through the screen during the celebratory VLive. Through the reality survival show Girls Planet 999, the group established their fan base, which continues to grow as they showcase more of their talent. Leader Yujin also said during the live, "Even though it is a short time [since their debut], thank you for your love and support."
VIVIZ
Former GFriend members, Eunha, SinB, and Umji released their disco-pop single, "BOP BOP" as newly-debuted group VIVIZ on February 9. Seven days later, the group received their first win on Show Champion. As a result, they joined IVE as the fastest girl group to win a music show award after their debut. Eunha said the group will "remember this precious trophy" during the virtual acceptance. VIVIZ also received their first in-person win on M Countdown on the following day. This was extra meaningful for the group as they celebrated their success with their backup dancers. Despite being very emotional on the stage, they still delivered stable vocals.
LE SSERAFIM
SOURCE MUSIC's latest girl group, LE SSERAFIM, won their first music show award on The Show with their single, "FEARLESS." They received the award on May 10, only eight days after their debut. The win was very sentimental for the group as Sakura revealed on Weverse that she "really burst into tears." She included a picture of a cake with a "One" candle to mark their first win. Member Yunjin was also teary-eyed backstage, expressing that she "just can't believe" that they won. During the celebratory encore stage, the members put heart stickers on their faces to represent their love for their fans.
A first music show win is a huge emotional landmark in the K-pop idols' careers. This recognition shows how much people enjoy their music, giving idols the motivation to continue working hard in the future. Through these momentous first wins, artists can come together with their fans to celebrate the success of their work.
Want to read about more success stories and first win moments in K-pop? Read about IVE's achievements here.