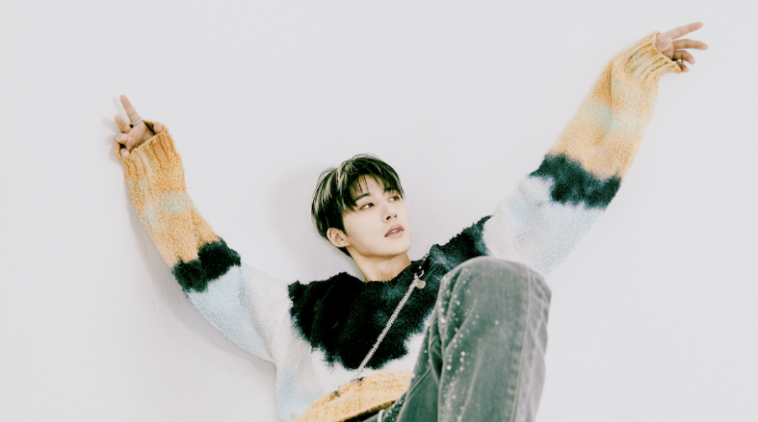 By May Peralta | @lesjoursdemay and Kaylee Bolson | @westanwinner
The only thing that can top an unexpected music release is an unexpected music collaboration. A few days ago, former IKON member, Kim Hanbin,—better known by his stage name B.I—hinted at both of them in a 21-second video featuring "Tomboy" singer Destiny Rogers and Post Malone collaborator, Tyla Yaweh. Today May 14, "Got It Like That," is out in the world. Produced by Grammy winners, The Stereotypes—who have previously worked with the likes of Bruno Mars and Cardi B,—the track is described as a fusion of Pop, R&B, and K-Pop. 
Though this team-up caught fans off guard, this is hardly a shocking collaboration. B.I started his journey as a solo artist and launched his own label, 131LABEL, with big plans in sight. Among others, he wishes to push the boundaries of Korean music to a "more global mainstream spotlight." It only makes sense that the 24-year-old rapper tapped two artists from diverse backgrounds—who represent perfectly the global scene he is aiming to conquer—to collaborate in this song. 
Along with the single, a music video was released. B.I, Destiny and Tyla are seen showcasing their singing and rapping while doing some casual dancing in an architectural setting. Some aesthetic choices like the scenes captured through a fisheye lens, unique camera angles, and the partial blurs add to the relaxed vibe of the song, reminiscing of iconic music videos of the '90s. 
The music video perfectly portrays the inspiration behind "Got It Like That." According to the artists, "the song is about feeling comfortable and cool with yourself before worrying about what anyone else will think. We want you to feel good about feeling yourself no matter what you have or don't have." The groovy single definitely achieves the purpose with a sound that invites you to move and sing along with the contagious and confident lyrics. 
B.I. Joins Tik Tok 
This music release was also accompanied by B.I joining the short-sharing platform, Tik Tok, where he posted a video of himself dancing to his new song.
Fan Reactions 
Fans reacted positively to B.I's new material, quickly taking it to Twitter to gush about "Got It Like That."
THE CHOREO OF GOT IT LIKE THAT IS OUT ON TIKTOK OH MY GOD AUSHWJSW LETS GET THE GILT CHALLENGE AYEhttps://t.co/XBHwYUf7V4 pic.twitter.com/iPBInHmSPB

— shyn ♡ (@JINHWANVIBE) May 14, 2021
we're getting 12 songs on hanbin's album on june 1 🥳 https://t.co/FruHjWcymn

— 𝒅𝒂𝒓𝒍𝒆𝒏𝒆 (@131enha) May 14, 2021
Got It Like That got me LSS w/ the song in minutes. A sleeper bop. Can't wait for more ppl to watch the MV & listen to it. No sugarcoating needed. It rlly us a bop. Well blended, no part or ft. was forced. Everything fits like a glove & it's addictive af.pic.twitter.com/y5CI9bWxc6

— ☁️ (@yedamcloud) May 14, 2021
Hanbin really did so much for us. He came back and he even make sure that he learned English so he can communicate to us. Let's give him our all. not just the bare minimum.

— cloudthought enthusiasts (@131tillwhenever) May 14, 2021
WE GOT IT LIKE THAT DANCER B.I AAAAAAAAAAAAAAAAA pic.twitter.com/XbKz3vyGfi

— 🦋 (@arahjiyong) May 14, 2021
Chart Performance
It is no surprise that the song, which is almost entirely in English, debuted at #3 on Melon's Rising Chart and gathered a million views on YouTube in less than 15 hours. 
Melon rising chart ( pop )

3. Got It Like That (NEW) @shxx131bi131 pic.twitter.com/sCy7EcjLGc

— iKON Charts (@chartsikon_) May 14, 2021
Tyla Yaweh (Instagram story)

"We going upppppp"

GOT IT LIKE THAT pic.twitter.com/CJamCuMK9Q

— your name (@131nyctophile) May 14, 2021
GOT IT LIKE THAT entered 최신 24Hits (Latest 24Hits) pic.twitter.com/TXreaQCmZ9

— ✨𝗸𝗿𝗼𝗳𝗳 🇵🇪🇧🇷 (@whyikonic) May 14, 2021
B.I Looking Forward
However, "Got It Like That," is only a taste of B.I's upcoming album that will be released at the end of May. Amounting to the 66 songs listed under his name with the Korea Music Copyright Association, there will be 12 songs that are meant to reflect his personal story. 
You can listen to "Got it Like That" on all platforms and follow B.I on Twitter, Instagram, YouTube, Spotify, and Apple Music.
Jay B is really switching it up! Read all about his latest release, "Switch it Up" here!
Thumbnail Courtesy of 131LABEL