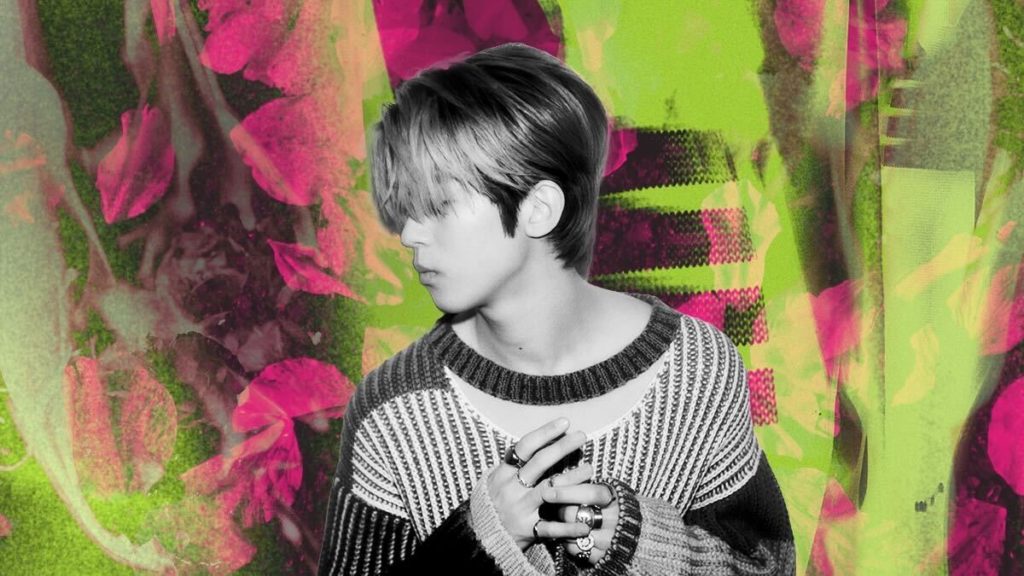 When it comes to raw musical talent, age plays little to no role. 19-year-old South Korean rapper, Seo Dong-Hyeon, known as BIG Naughty, is evidence of this fact. After signing with H1GHR MUSIC when he was only 15 years old, it was apparent the rapper has been gifted since his early youth. After being with the label for two years, BIG Naughty released his highly anticipated first mini-album, Bucket List. Just one year later, he released his latest LP, NANGMAN.
In an exclusive interview with EnVi, BIG Naughty opened up about creating music, and the details behind NANGMAN.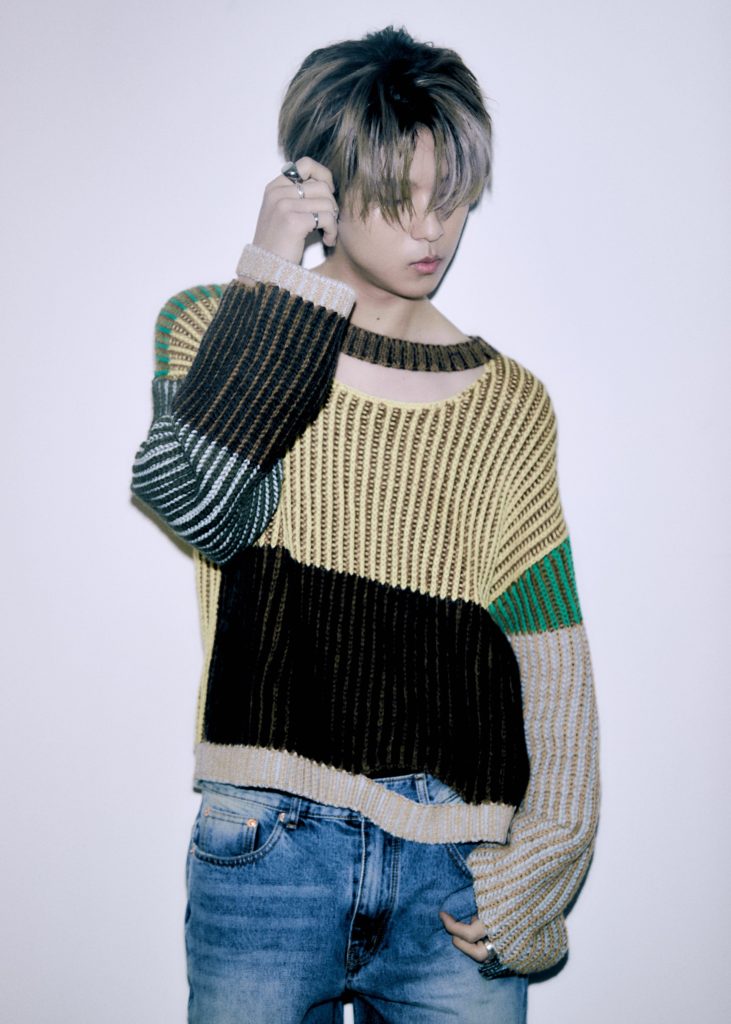 The Hopeless Romantic
NANGMAN, the romanized form of the Korean word for "romance," is a deeply emotional album discussing, as the name suggests, the various aspects of love and romance. Like with Bucket List, BIG Naughty shared typical, relatable experiences through his lyrics. However, where Bucket List discussed a story of youth, NANGMAN discusses the highs and lows of love in a more mature light.
In a world that is fast paced and constantly moving, it seems like romance is dead. BIG Naughty said this sentiment is why he titled the album NANGMAN in the first place. The rapper shared that "romance is a word that is not used often these days, and I chose 'romance' as the title of the album because I want people to start thinking about it again."
And BIG Naughty truly did leave plenty of food for thought throughout this album. Songs like "Lovey Dovey" discuss the honeymoon phase of love, while "Hachiko" describes a failed love that you can't let go. For his peers and listeners around the world, he achieved his goal of opening up the discussion of romance once again.
Creating NANGMAN
Unlike Bucket List, the process for creating NANGMAN was much more personal. BIG Naughty shared that compared to his previous album, NANGMAN is the first album he released after becoming an adult. With this album, he focused on how to express the message he wanted to share in depth, including the story, the lyrics, and the narrative of the project as a whole. With this new album, he stated "I think I used a lot of intuitive expressions in my previous albums but this time, I went into depth of my own feelings and thoughts."
This is obvious in the selection of songs released on this album and the fact that the muse for the entire project was his first love from his childhood. The rapper shared that "Vancouver," one of the pre-released tracks, remains one of the most meaningful songs on the album for him, as it's the most personal track he made. The track is deep, discussing an ex who left him to go to Vancouver and he's stuck with the thoughts of their past relationship and the idea that he would chase her there. On the flip-side, the title track, "Romance Symphony," had a much more lighthearted inspiration.
He said one night his neighbor was playing the trumpet while he was trying to work. Initially he thought of trying to get back at his neighbor but realized that it could be their own interpretation of romance and now, a subtle trumpet is heard throughout the track. The symphony portion of the title was used to "juxtapose the irony of putting hip-hop alongside a symphony." BIG Naughty achieved this seamlessly with the various references to classical composers, rappers, and bands. The beat for the song is gentle and reminiscent to that of an orchestra while including a simple kick and snare of a typical hip-hop track.
The opening song, "Do You Believe in Romance (Narr. Kim Kihyun)," is the rapper's favorite off the EP, and the one he is most attached to. "Kim Kihyun, the voice actor, read the poem that I wrote myself, and I wrote it very meticulously, one line after another, because it captures the narrative of this album." As he said before, the muse for the entire album was his childhood love, and this poem discusses what used to be the object of his affections, her. The poem is rich, and mature considering BIG Naughty's young age, proving once again that romance can be had despite any length of time.
"It's not just love that's sweet, but if there's a feeling that you think about and feel about it over time, I think that's love, and I wanted to share that message."
All About the Music

Finding inspiration for his craft does not prove to be too difficult for the artist. He shared that music plays a large role in his life, allowing him to grow and think deeply about his own music.
"Music acts as a medium for me to live a free and independent life," BIG Naughty states. "As I grew up, I was influenced by various genres of music and art. Besides hip-hop, I listened to a lot of Big Bang's music. Also, modern art influenced me the most because it is abstract and open to different interpretations, like my music."
Although he is influenced by many of hip-hop's top artists, BIG Naughty shares that he doesn't want to be defined by only one genre. On that same token, while the theme for NANGMAN was R&B, he expanded on the thought, "I don't want to be an artist limited to the genre. I want to expand my versatility." Bucket List and NANGMAN were have been classified as more 'chill' albums (you can find a number of the tracks on Spotify's "TrenChill KHip-Hop" playlist), at his core BIG Naughty is a rapper.
With tracks like "$$$ (feat. Kid Milli)" and "5 Gawd Remix" from his single album, "SIKE"!, BIG Naughty is clearly no stranger to trying out different genres. Make no mistake, the rapper is talented in what he does, and it would be impossible to confine him to one music-making-box. This versatility is exactly what he thinks shone through in his latest album. He aimed to show that he is an artist with a wide spectrum, a statement that couldn't be more apparent when taking a look at his growing repertoire.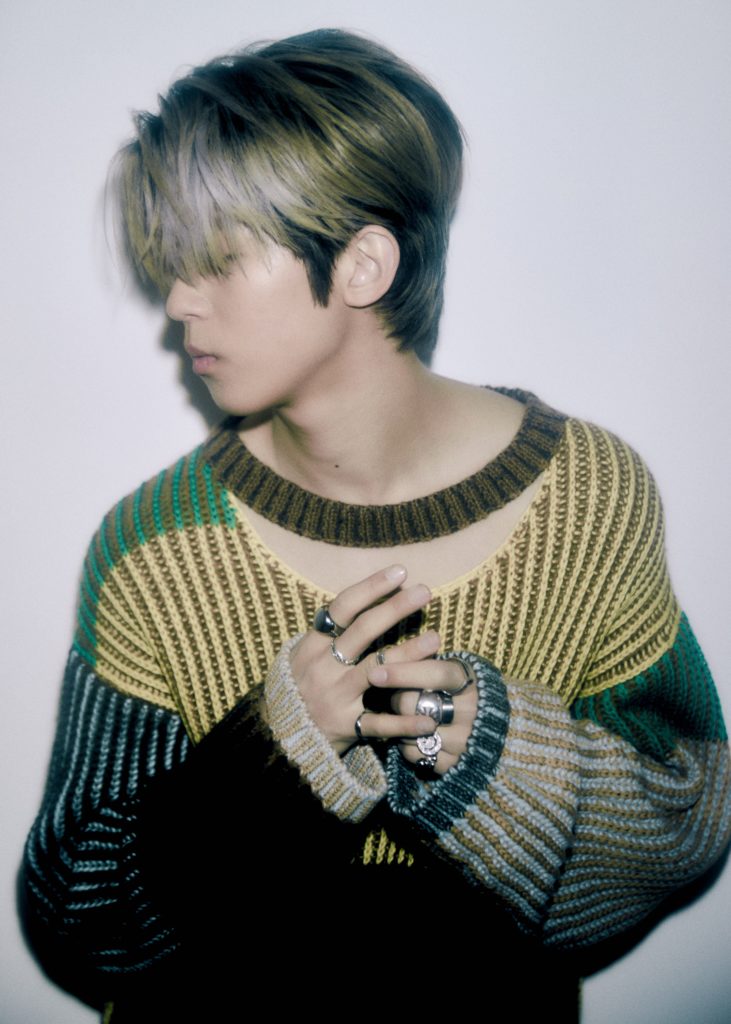 A Hopeful Future
While music is a pivotal force in his life, when it comes to the things he wants to achieve by next year, his dreams are simple. "My goal when I'm a year older is to live more freely and with more youth than when I was younger," BIG Naughty said. "Ironically, I would like to live with less restrictions and [to live] more naturally as I get older."
In the end, he says that for people who want to get to know BIG Naughty better, he recommends they listen to his song, "Bridal Chorus (Feat. Dbo)." He thinks it's the most unexpected theme song from him to his fans.
As an album, NANGMAN is a turning point for Big Naughty, both professionally and personally. He even stated that throughout the creation of the album he thinks he lost his romance in the process. When asked how he wanted fans to interact with the album, he said he "just wanted people to think about romance one more time."
"I hope that people find a source of romance in their own lives in the process. I'm not the only one who has "Romantic" singing. And I want to convey that we should protect our romance, no matter what form. Let's not lose our romance!"
Follow Big Naughty on Instagram and make sure to listen to NANGMAN on Spotify, or Apple Music.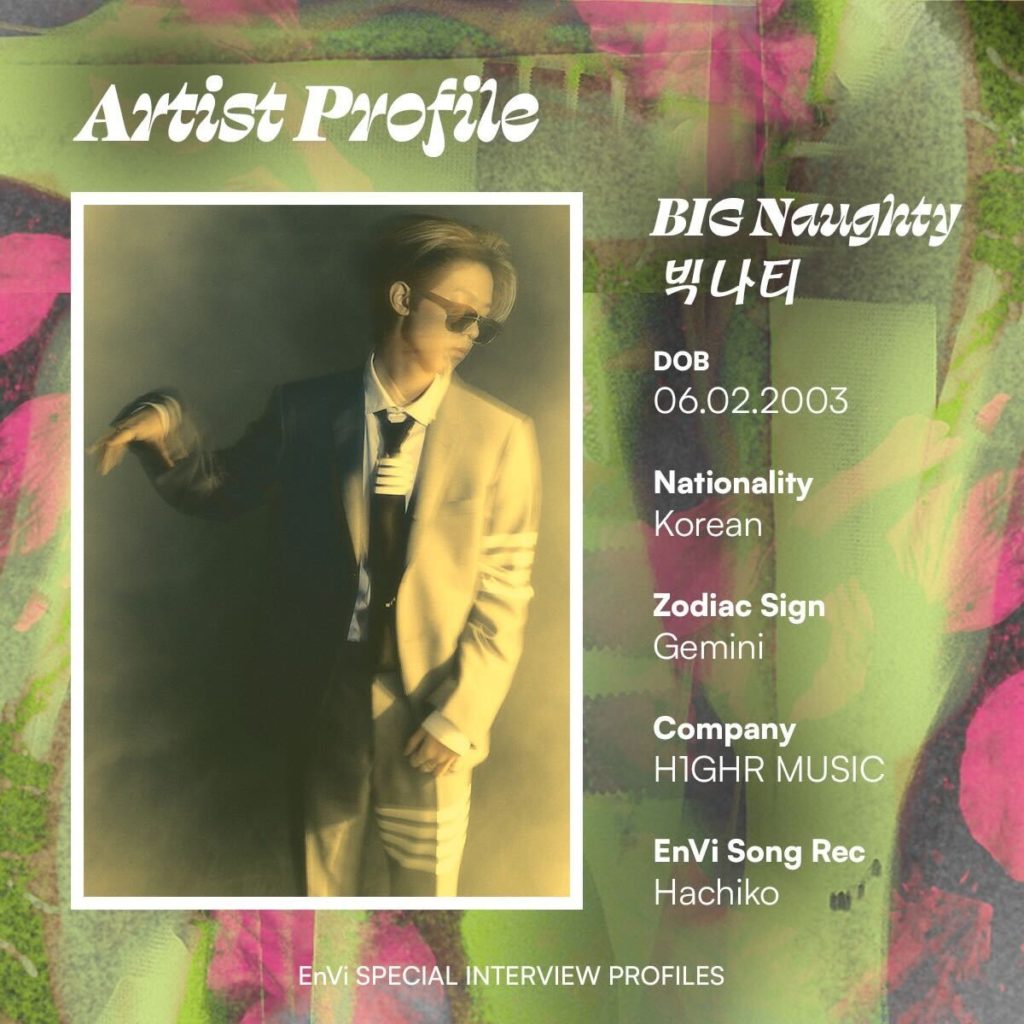 Interested in learning more about H1GHR Music artists? Check out our one-on-one interview with Phe R.E.D.S here!