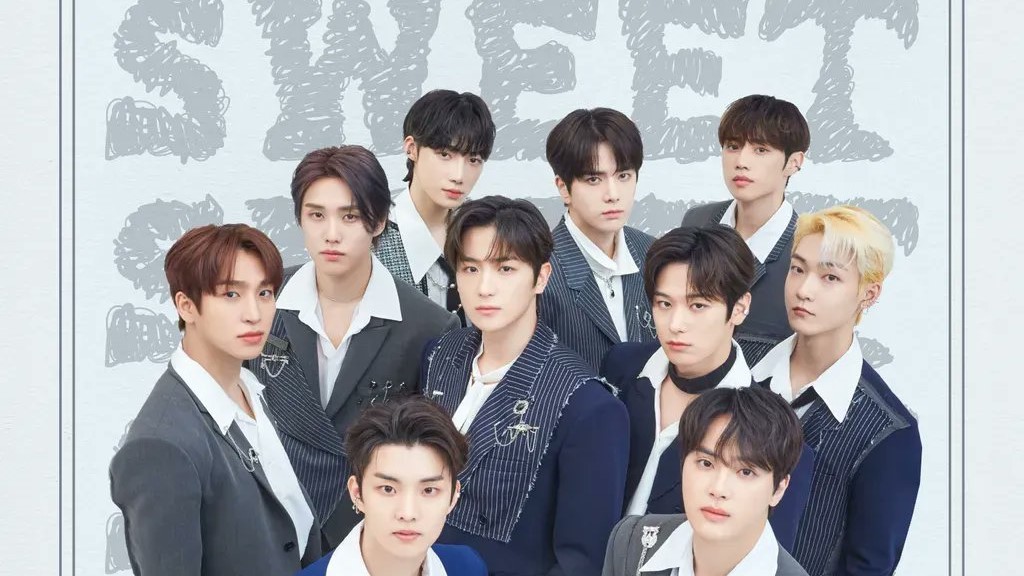 On June 17, THE BOYZ came back with the Universe app-exclusive track "Sweet." In the midst of their 2022 world tour, Cre.ker Entertainment's K-pop boy group, THE BOYZ wrapped up the U.S. leg of their tour before moving on to Europe and Asia and releasing new music. 
No Bite, THE BOYZ Are "Sweet"
"Sweet" is an upbeat pop-inspired track with a refreshing chorus that showcases the vocals of the group. The music video displays the bright side of THE BOYZ that fans would be familiar with.
"Sweet" tells the story of a group of vampires who seek to live alongside humans through the "Friendly Vampire Project." The faux project is meant to be a fake campaign directed by main rapper, Sunwoo, who also took part in writing lyrics for the track. The members are captured in various shots living as humans. Kevin is seen grilling, Jacob is selling lemonade, Younghoon is painting a house, and more. Through behind-the-scenes shared by Universe, the purpose of the campaign is to propel the idea that vampires can be kind and friendly instead of living a lonely life.
The music video is bright and matches the mood of the song with its vibrant color palette and boy-next-door styling. As the members sing about falling in love, the visuals of the music video reflect this seamlessly. The subtle injections of love hearts and the bright smiles of the group as they dance truly encompass the feel-good aspect of new love. This summer-like concept is something the group excels at. By the end of the video, THE BOYZ truly show just how "sweet" they are, even as vampires.
A preview of the official music video is available on YouTube, while the full video is available on the Universe app. The full version of the track is also available on Apple Music, Spotify, and various Korean streaming platforms.
THE B Take a Bite of THE BOYZ
The group's fandom, THE B, immediately took to Twitter to share their excitement and reactions upon the video's release!
If you want to keep up with THE BOYZ, follow them on Twitter, YouTube, and Instagram!
Are you interested in more THE BOYZ? Check out our coverage of their mini-album THRILL-INGhere!