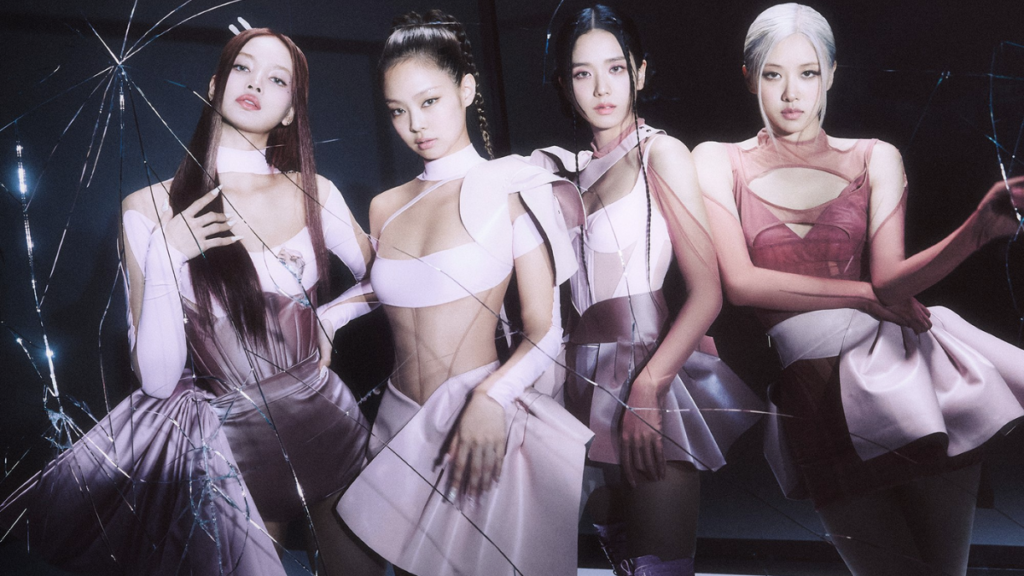 Continuing their journey in the American music industry, BLACKPINK made their official U.S award show debut at the MTV Video Music Awards (VMAs). The group officially became the first K-pop girl group to grace the VMA stage.
BLACKPINK shifted a lens to the K-pop girl group scene by officially becoming the fourth girl group overall to perform at the VMAs following TLC, The Spice Girls, and Fifth Harmony.
Announced via Twitter on August 15, the performance has been highly anticipated worldwide as BLACKPINK joined the lineup of girl groups to grace the VMAs. Additionally, they became the first K-pop female act to receive the "Best Metaverse Performance" award while LISA became the first K-pop soloist to win "Best K-pop" for LALISA. Also nominated for "Best Group," the quartet proved their global influence. Notably, the group also won the award for "Song of Summer" in the 2020 VMAs with "How You Like That."
After a nearly two-year-long hiatus, BLACKPINK returned with "Pink Venom" as a pre-release for their upcoming album in September. The quartet received an immense amount of support for the new single. They made several records by hitting 100 million views faster than any video by a girl group on YouTube. Additionally, the song received the most streams in a single day by a female artist and topped 69 iTunes charts internationally.
Taste that VMA performance
BLACKPINK powerfully began their performance with traditional Korean instrumentals and surrounding flashes of smoke. Surrounded by backup dancers, they walked toward the audience with chants of their group's name in the background. Dressed up in their group colors, they personify "Pink Venom" on a new stage.
With an intense dance performance accompanying their live vocals, BLACKPINK effortlessly delivered. As the second verse approached, each member highlighted their strengths. JENNIE and LISA showed off their individual rapping styles with their hip-hop-infused routines. Following, ROSÉ and JISOO's vocal tones complemented one another for the pre-chorus. All coming together for the chorus, the group's undeniable stage presence took precedence all throughout.
As BLACKPINK carried on with their bridge, they began to build anticipation for the long-awaited dance break. Smoke machines fired as the group entered the final part of the song. BLACKPINK carried out the final dance break as their group name was chanted behind them with a hard-hitting routine filled with hints of fluidity. Ending the performance with a striking pose, BLACKPINK, without fail, presented a memorable VMA debut.
Fan Reactions
BLINKS quickly took their reactions to Twitter after the performance was unveiled. Hashtags such as #BLACKPINKInYourVMAs, #BLACKPINKatVMAs, and #PINKVENOM circulated around the digital space among fans and non-fans alike.
Two wins and a VMA debut later, BLACKPINK are captured enjoying the show to their delight. As BLACKPINK cheered LISA on for her win, BLINKS did not miss a moment to tweet their favorite moments.
Listen to "Pink Venom" on Spotify and YouTube. To keep up with the latest comeback news, follow BLACKPINK on Twitter and Instagram to stay posted on their album release on September 16.
Want more BLACKPINK VMA coverage? Check out our piece on their red carpet looks here.