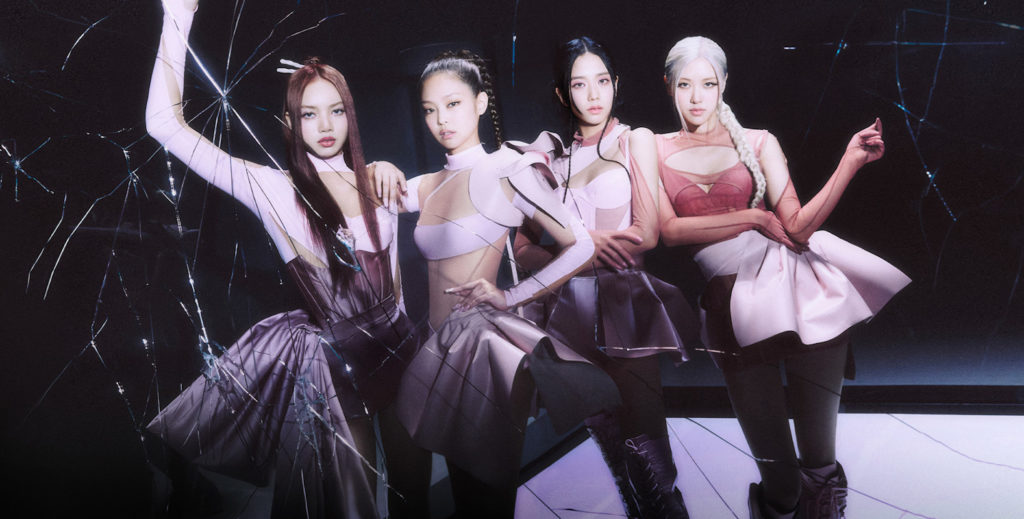 The members of the South Korean girl group BLACKPINK are among the top players in the fashion industry. In brand with this well-deserved title, Jisoo, Jennie, Rosé, and Lisa made a fashionable return to the red carpets, at the 2022 MTV Video Music Awards. Ahead of a history-making performance, the four-member act instantly commanded the world's attention with their style-savvy choices.
BLACKPINK's Fashion Prowess
Considered the world's most popular girl group, BLACKPINK never fails to showcase real fashion prowess. From trend-filled music videos to runway front rows, the four It Girls know exactly how to show up and show out.
In March, for example, Jisoo and Jennie shook up Paris Fashion Week, sitting front-row at the Dior and Chanel AW22 shows, respectively. Meanwhile, Lisa made her runway debut walking for CELINE's SS22 catwalk, and then caused havoc attending the brand's menswear show in June. In between, Jisoo was selected as Cartier's brand ambassador and flew to Spain to attend the Beautés du Monde gala. Similarly, Rosé proved to be "Tiffany & Co.'s brightest diamond" at the brand's "Vision & Virtuosity" exhibition opening in London. And of course, after starring in the brand's "Unexpected Wonders" campaign, Lisa was present at the Bulgari Gala in Paris.
Stylish Red Carpet Return
Carrying such credentials, Jisoo, Jennie, Rosé, and Lisa couldn't disappoint on their return to the red carpets. Upon their arrival at Newark's Prudential Center, where the MTV VMAs took place, BLACKPINK presented a united front in coordinated black looks. Marking their first group appearance on a red carpet since 2019, the girls proved to be worthy of all hype and attention.
A Cartier and Dior ambassador, member Jisoo sported a Dior dress that included a laced top and a long floral skirt. A similar style was previously spotted at the brand's 2023 Cruise collection presented in Spain. The Snowdrop leading lady paired her look with black pointed heels and accessorized with drop earrings and a 30 Montaigne belt. Similarly, Jennie stepped out on the red carpet wearing a Chanel ensemble. The gorgeous look featured a halter strap crop top and a low-rise long skirt.
Meanwhile, Rosé opted for a timeless take on red carpet style, dressed in a Little Black Dress from Saint Laurent. Keeping with the theme, the "On the ground" songstress completed her outfit with a half up-do adorned with a black bow. On the other hand, the group's youngest member, Lisa donned a strapless crop top and tailored high-waisted pants with a long trail by CELINE. The singer elevated her all-black fit with a long gold necklace.
Making History
BLACKPINK's performance at the 2022 MTV Video Music Awards will set new milestones for the group. The four-member act is not only making their US award show debut, but they will also become the first K-pop girl group invited to present their music at the event. In addition to debuting their single "Pink Venom" stateside, BLACKPINK also became the first awardees of the newly introduced "Best Metaverse Performance" category. Furthermore, BLACKPINK's rapper, Lisa became the first-ever solo act to be nominated in the "Best K-Pop" category, with her single "LALISA."
With a night filled with exciting moments ahead, don't forget to tune in to watch BLACKPINK's performance and make sure to keep an eye on EnVi's VMAs coverage.
Want to read more about BLACKPINK? Make sure to check EnVi's Favorite BLACKPINK B-Sides.