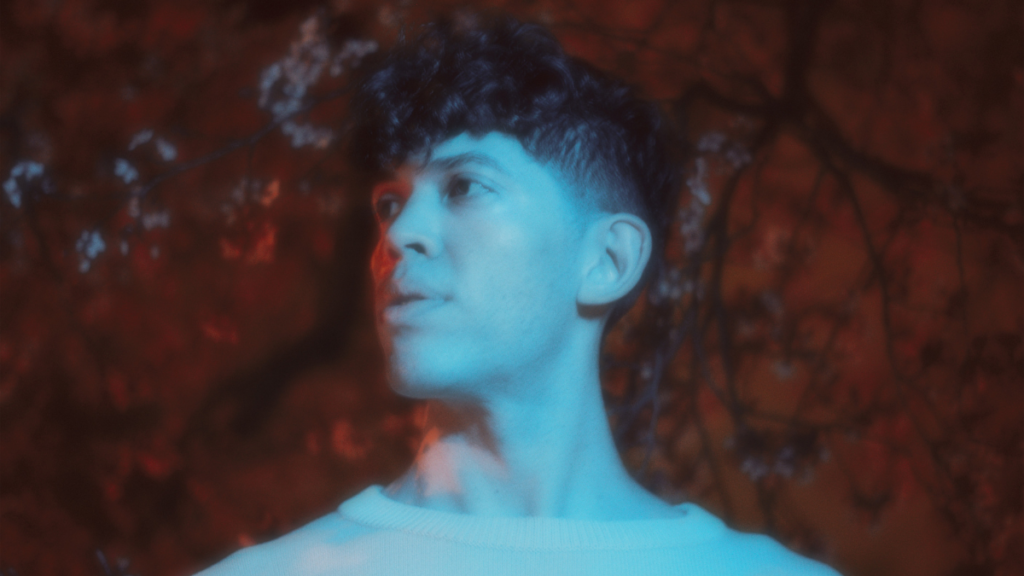 Sat against a white wall surrounded by various instruments, Bo Baskoro relays his resilience in creating music. With over three EPs and a number of singles released over the last few years, Baskoro has grown alongside his work to produce stories that reflect his story.
Based in Portland, Oregon, he defines regional sounds under a multitude of genres. From "whimsical" and "metal," to "traditional Americana," Baskoro synthesizes local sounds with a genuine surge of curiosity. Known for his earnest lyrics and percussion-heavy instrumentals, he exudes nostalgia, had it taken shape as a musical form.
Releasing his soaring new track "Holding You Over," on May 5, Baskoro takes a dive into the hardships of relationships. Relaying the key lyrics in the song, he reiterates, "You've got me feeling like I'm chosen. Loving to think that you're mine, but this is just another night for you." The coming-of-age-esque sound combined with light vocals and synths, makes for Baskoro's self-proclaimed "cinematic sad boy" sound.
Initially hoping to drop the single earlier on, Baskoro first overcame a period of self-doubt by aligning his personal values. "Reality sank in that it's not about what they think, it's about what I think with my own art and music," Baskoro said. Upon a recovery journey from a labrum tear and tumor surgery, Baskoro ensures his story is felt through music. Faced with personal difficulties, he has since began his music journey, became one of the faces of MAX by Maxwell House, and connected with listeners through genuinity.
Filled with excitement to let listeners in on his story, Baskoro confidently took a seat with EnVi via Zoom to discuss the creative process for his recent single, "Holding You Over," finding his voice, and discovering his musical identity. 
Holding You Over
When asked about his latest single, Baskoro describes it as a collection of experiences. Coming from a place of understanding on both ends of miscommunication, he hoped to convey the temporary nature of relationships. "I don't think it is an uncommon concept where someone is head over heels for another person, but the feelings are only temporary with unclear intentions." After a moment of hesitation, he paused to summarize origins beyond the single, "I think that had happened enough to me and my friends that the song just came out."
Similar to many creatives at the time, the pandemic posed many pauses for Baskoro. In hopes of channeling some frustrations, he recalls the start of the writing process, "I had the mood all right, the lights were low and I was just working on the piano." The rest of the song fell into place as he uncovered pent up emotions from the situation at hand. "It was pretty easy because I knew how I was feeling and wanted to clearly lay out the concept," he said.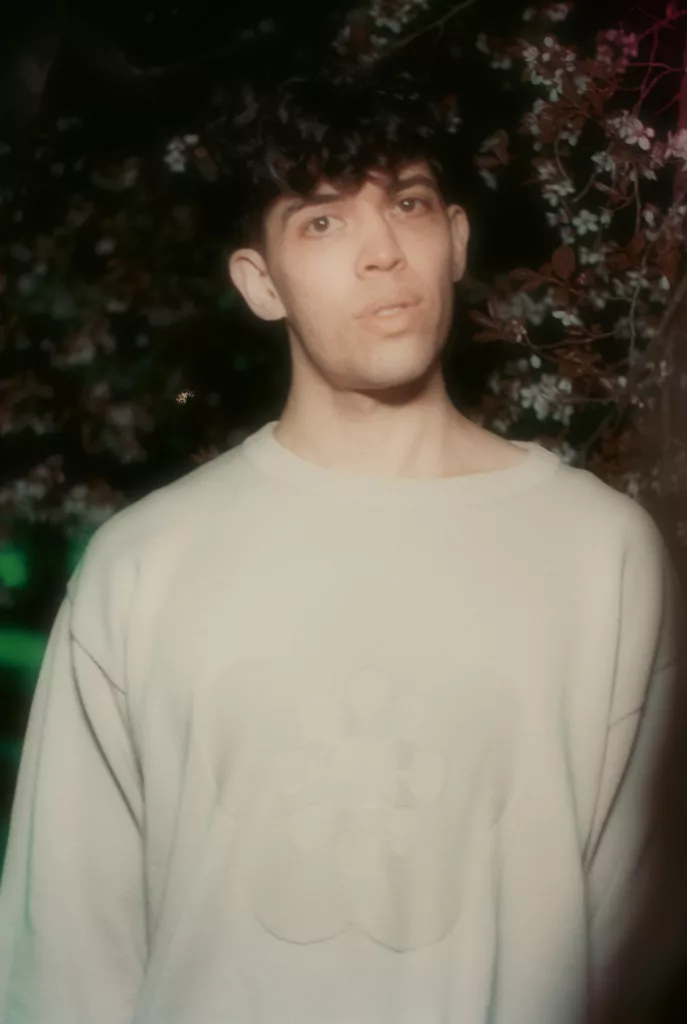 Taking charge of the production process, Baskoro takes EnVi back to its first stages. In the midst of completing the single, he looked toward his past works for inspiration as well. Alongside his trusted friend, Justin Abel, who he has worked with since the start of his career, the two worked together to carry his creative vision. "This song is pretty synth-like, but there's actual instruments beside that as well. I just spat out the lyrics and the melody at the same time and sent it over to Justin," he explained.
Though the song was completed earlier on, Baskoro felt a lack of support from those around him. In a time of uncertainty, he felt insignificant when looking back on his music career at the time. "I was going through an identity crisis where nothing seemed to be good enough. I didn't feel like I had the support that I needed from anybody, including those I trusted my music with." Feeling unsure of his musical abilities, he shares, "I thought, well if they don't like it then I don't want to share it." 
Recovery and Discovery
Released as a homage to a point of rediscovery, the single posed as an awakening for Baskoro's career. Building up to the end of the production process, he confidently declared, "with my own art, music, and so on, I decided to pull the trigger and I said 'I don't care if others think I shouldn't do it.'" In describing his emotions as "commiserating," and "vindictive," Baskoro remained proud of owning up to potential shortcomings.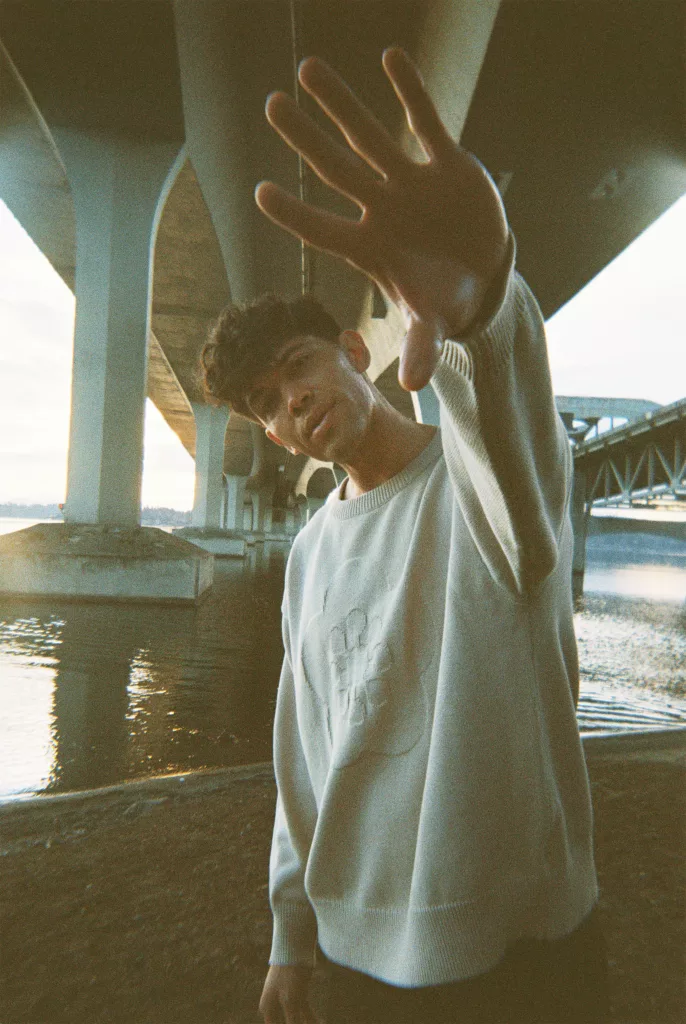 In using music as a means for recovery, Baskoro reveals how his labrum tear shaped his career long term. "The recovery process prohibited me from walking or running for six months. I constantly tell people that was the biggest and best inconvenience of my life," he begins. "That gave me the opportunity to sit down and decide, what do I want to do and who do I want to be?"
Labeling this time as an "opportunity given," he emphasizes the necessity of music for healing. With morning routines filled with mundane tasks, Baskoro's curiosity for music grew as he spent days writing music and researching the industry. "My music represents my feelings in song and sound, I had pushed that down for so long and finally getting it out is such a nice feeling. The content I've released from the song has been well received and it's so rewarding to just have that."
Moving Forward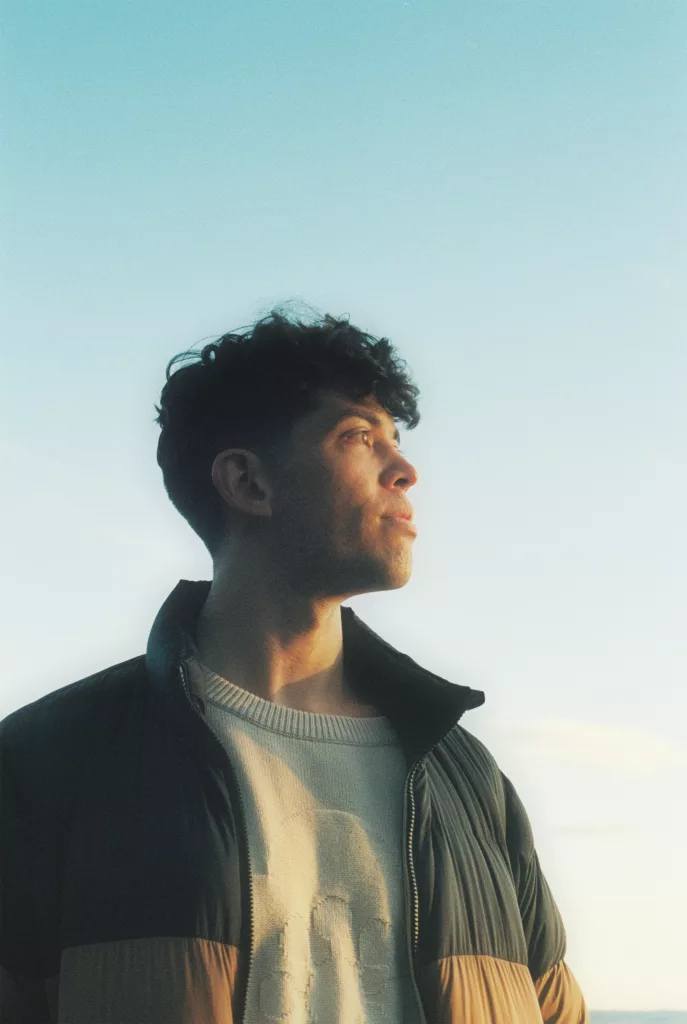 With every career move woven into the next, Baskoro reflects on the positive. "There are so many good things that I did that led me to this moment and I want to remember them all," he said. In navigating a newfound music career in a period of personal uncertainty, Baskoro affirms his passion for the craft. "I want to know that there is a place for music somewhere in the world, It doesn't have to be a hit and it doesn't have to pop off."
Despite his personal journeys that have taken him to music, he emphasizes the importance of loving the process all together. "I just want it to be something that's relatable and can bring up the feelings that it brings for me. It's basically putting out a beacon to say, 'Has anyone else felt like this?'" Working in all aspects of the entertainment industry, Baskoro says there are still points of difficulties to overcome but it's becoming easier with the journey.
"It's for the pleasure of doing it, and I'm grateful that people can connect with my music at the end of the day."
If you want to follow Bo Baskoro's future activities, don't forget to check out his Instagram and Spotify! 
Want to read more artist spotlights? Check out our interview with Myrne here!