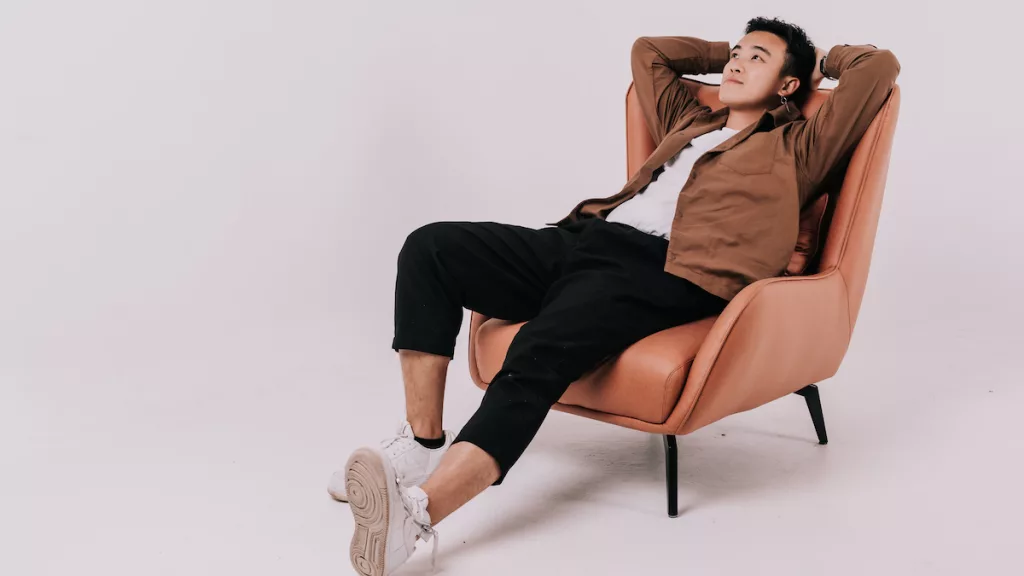 A leading DJ in Singapore's music scene, MYRNE (also known as Manfred Lim,) is known for his enticing and imaginative take on electronic music. Although the musician is still in his 20s, he's performed for renowned EDM festivals like Ultra Miami and Tomorrowland, not to mention his recent US Tour. With his latest single, 'Carousel,' MYRNE begins a new chapter as he grows into a more polished and defined artist. In an email interview with EnVi, the star chats about welcoming this new era, his growth as an artist, and the state of the Singaporean music scene.
How It All Started
MYRNE's love for music started at a young age as he was brought up around different types of music. Whether it was listening to his parents' selection of disco records, being part of a concert band, or even studying classical Western music theory, music has always been a part of his life. MYRNE's music is a melting pot of the diverse music and influences that have surrounded him over the years. "Being in Singapore also gives me a pretty unique outlook – I've always looked to music as an escape. As a result of that, I've been able to combine a lot of my influences into a very uniquely engineered sound."
With so much exposure to music throughout his childhood, it's only natural that he started feeling curious about how all these tracks were made. However, it was the discovery of Canadian DJ and producer deadmau5 who opened the gateway to MYRNE's journey into electronic music, as he learned of digital audio workstations and beat-making techniques.
All About "Carousel"
Now, after years of refining and developing techniques, MYRNE has been making buzz as an EDM artist in his own right. Recently, the musician released "Carousel," his latest track that features CATALI. "I'm a determinist, and 'Carousel' is an analogy for my life – a lot of things in life were out of my control and the only thing one can really do is enjoy the journey," shared the DJ. The song first started out from a vocal file that CATALI sent to MYRNE that revolved around the carousel concept. From this vocal sample, the producer then chopped up the track and transformed it into a loop to create that sampling effect.
"It's the first song in my discography that represents all my musical interests particularly well – anthemic sounds, cinematic instrumentation, and just high energy in general. I feel like my song 'Secrets' flirts with these concepts a little bit, but I really dialed it in with 'Carousel'," he elaborates, explaining how this latest collaboration is different from his previous singles, "It came together pretty quickly – it felt natural to me to write something cinematic and anthemic, with a touch of trance."
Entering a New Era
The single also marks a new chapter for the DJ. Of course, it's only natural for an artist to grow and develop over years of practicing their craft. For MYRNE, the biggest lesson he's learnt is how to implement a 'less is more' ideology into his music. "A lot of it is probably musical maturity, and learning to strip back my sound. I was definitely an "overproducer" trying to fit as many sounds as I could in a measure," he explains. He's now learnt when it's enough, "Along the way I realized I wasn't writing songs anymore! The music I make today is definitely a bit more rigid in genres (house, trance, progressive), and I'm learning to bring my melodic tendencies into a dancier sound."
Another new chapter for MYRNE is the US tour he will be embarking on to support Jai Wolf, alongside artists like Devault, Evan GIIA, and Kasbo, to name a few. MYRNE had previously toured with Dabin in the US, which marked his first time performing in large venues like the Red Rocks, Bill Graham, and The Shrine. The singer also shared that his tour experience taught him that he could sleep just about anywhere.
Blazing New Trails
As a Southeast Asian, MYRNE still faces stigma from deciding to pursue music as a career. The strength and confidence that fuel his choice of career come from the support of his parents, whom he's shared to be very accepting of his decision. "It definitely goes against the grain a tiny bit, so I've always felt alone here in Singapore when I first started," he confesses sincerely. "Thankfully the scene is a lot more diverse now! I was decent in school, so with what spare time I had I just threw it into music. Eventually one took over the other, and I managed to wring it into a viable calling after I graduated from university."
MYRNE shares that in Singapore's case, a factor that's slowing down potential growth is the lack of spaces and accessibility for new upcoming musicians, "You can have the brightest talents, musical geniuses, and the best label frameworks in place, but without funding for proper arts spaces or easing on performance licenses, music culture will fail to take hold. It's pretty common to see a venerated venue or space develop their own crowd, own sound, and own scene after a decade or two – only to be shut down in the name of urban renewal or rent prices."
However, the regional scene has improved massively for Southeast Asian musicians. Local audiences are becoming highly supportive of local acts compared to the past, "There are a lot of younger producers and singers now doing crazy things, so I hope that more people get into the scenes in their country instead of always looking westward for inspiration."
Moving forward, MYRNE is planning to build a new world with "Carousel" as his starting point, sharing that 20 more anthems are in the works. To amp up the level of world building he wants to put out, he shared that he's aiming to create this universe of MYRNEs to be an entire audiovisual experience. As Manfred, he wants to be more involved in the industry in different ways, including producing tracks for fellow artists. With big dreams and a genuine love for his craft, we can't wait to see what the future holds for MYRNE.
Want to know more about rising Asian artists? Read our Artist Spotlight with Melatonin Boy here!