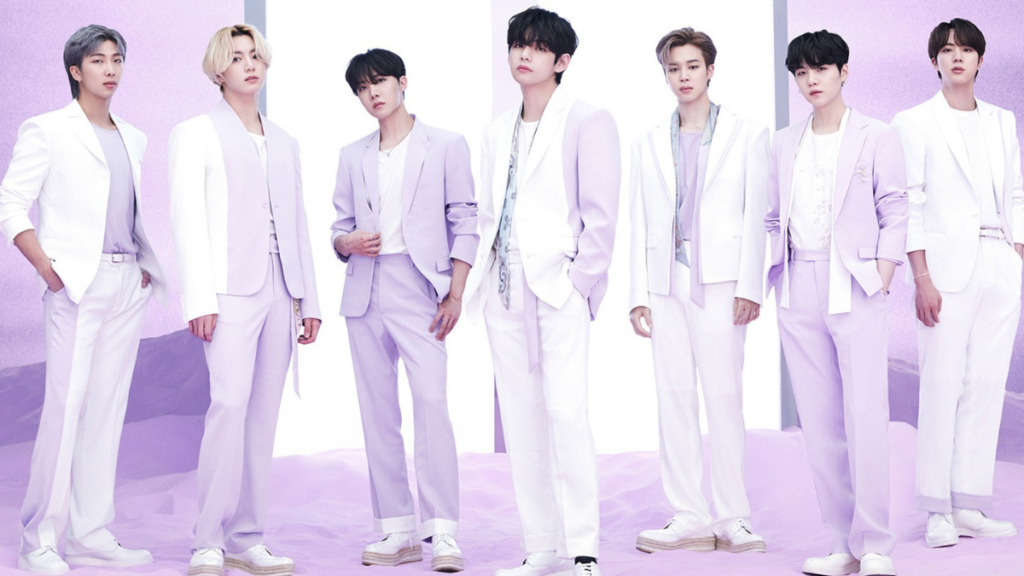 On November 22, 2021, the official LANEIGE Instagram account revealed a collaboration with K-pop group BTS. The collaboration reveal came with three Instagram posts, one of which was a promotional video showcasing the product–LANEIGE's best-selling Lip Sleeping Mask.
View this post on Instagram
Sweet Purple Dreams
The collaboration came after the release of the seven-member group's globally successful single, "Permission to Dance." The cosmetics company explained that to honor the group's partnership and "celebrate BTS and AMOREPACIFIC," they will be releasing their "best selling Lip Sleeping Mask in Gummy Bear with limited edition packaging inspired by the Permission To Dance On Stage tour."
View this post on Instagram
The teaser images of the product feature a purple theme to match the packaging of the lip mask. The color is also inspired by member Taehyung, who once said "do you know what purple means? It's the last color of the rainbow. Purple means I will love you and trust you for a long time." The current packaging of the product perfectly fits the "unofficial" fandom color of BTS. It's personal to ARMY and a sentimental, well-thought-out collaboration.
View this post on Instagram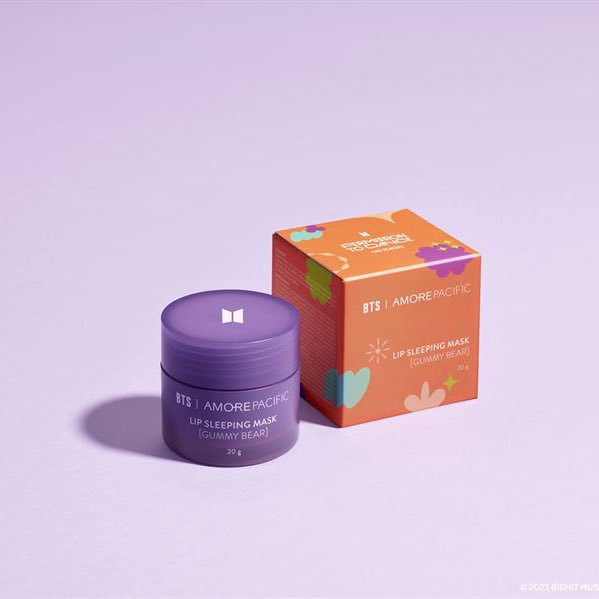 A Best Seller
The collaboration features a repackage of LANEIGE's best-selling product – the Lip Sleeping Mask.
The lip mask has a water-based formula, infamous for the Korean cosmetic brand, and promises to moisturize lips overnight. The brand uses their 'Moisture Wrap' technology, alongside a variety of moisture-rich ingredients, to create a leave-on mask, ensuring you wake up with supple lips.
Before going to bed, it's recommended to lightly exfoliate the lips before applying an ample amount to lips and leaving for roughly eight hours as you enjoy some much-needed rest. 
Already available in various scents, including Gummy Bear, the collaboration is set to hit online stores on November 27 and hits physical stores two days after, November 29.
Image courtesy of Big Hit Music & Amorepacific
ARMY's Applause
Already a favorite from LANEIGE's inventory, the collaboration has reached a new audience, with fans everywhere expressing an interest in the repackaged product.
ARMY who already use the Lip Sleeping Mask, shared positive reviews of the product as they anticipate the collaboration's release.
Let us know if you'll be purchasing the upcoming BTS X LANEIGE Lip Sleeping Mask!
To read about BTS making history at the 49th annual AMAs, click here!