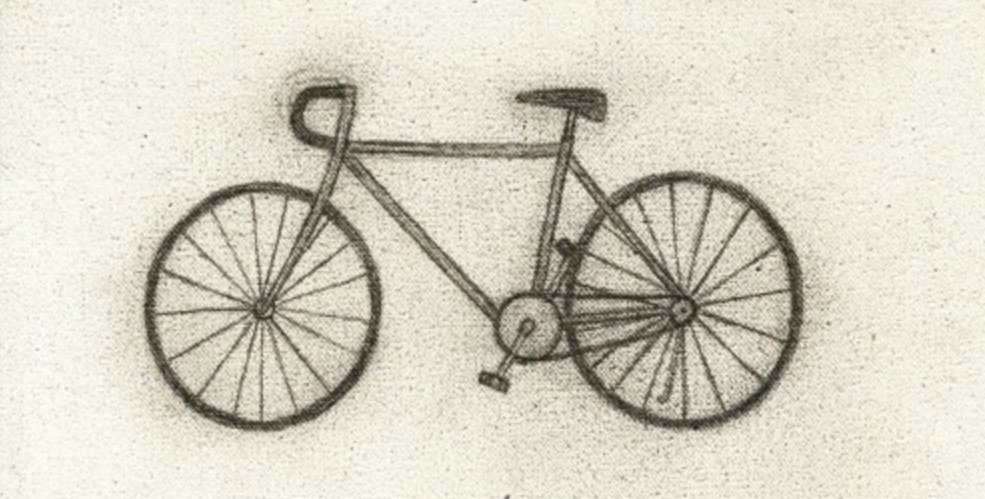 Nice weather warrants an outdoor escapade; why not spend this time bicycling? On June 7, 2021, BTS' RM released his song "Bicycle" on SoundCloud at 12 AM KST as a part of BTS's 2021 Festa celebration. The song was written, arranged, and composed by both RM and artist John Eun. True to its title, the poetic song gives the sensation of riding a bike in the warm spring breeze, an image further complimented by RM's sweet and soothing vocals.
RM – Bicyclehttps://t.co/crKqqTt9Bu

— 방탄소년단 (@BTS_twt) June 6, 2021
BTS Festa is Upon Us
The song "Bicycle" is part of BTS's 2021 Festa event where the group celebrate their debut anniversary with their fans, ARMY. The celebration often involves surprise song releases, special video content, and more from the members. This year's Festa celebration started with a BTS family portrait, where they recreated old photos from their debut. As BTS nears their 8th anniversary on June 13, fans can expect even more content from the group, leading up to Muster Sowozoo on June 13 and June 14.
A Song for Warm Breezes
"Bicycle" offers themes of freedom and finding enjoyment in the little things life has to give. In the lyrics, RM reflects, "It's not bad, being all alone on this road." Coupled with the thoughtful lyrics, the song's melody involves the soft instrumentals of an acoustic guitar accompanied by the notes of a piano. Even "if [we're] sad, let's ride a bicycle." With these words of solace, RM imparts a sense of ease and acceptance of one's emotions.
The sepia cover art created by artist Moon Sungsik embellishes a graphite-etched bicycle and garden with a butterfly. RM's signature and the song title written in the corner can be found on the YouTube video, a mark resembling his earlier playlist release mono.
Along with the release, RM shared a letter to fans, writing, "In February and March, I rode my bike like crazy here and there and finished putting melodies and lyrics over [John Eun's] guitar playing." Fans have coined the term "namjooning" to describe RM's love of spending time in nature, bicycling, and observing the world around him, feeling that this song is a personification of that term.
Fan Reactions
Fans were quick to share their love for the song "Bicycle" through Twitter by sharing their fanart and admiration for RM.
bicycle feels like we're riding next to joonie and sitting by the han river for a picnic filled with deep heartfelt conversations ? #SetFestaAlight @BTS_twt #2021BTSFESTA pic.twitter.com/ugeA3B66zB

— bebang⁷ ia ? (@DI0RKT4E) June 6, 2021
Bicycle ?? pic.twitter.com/eIP4vb9rvH

— Claudine⁷ @ piles of schoolwork (@kurocavi) June 6, 2021
Me right now ??. Thank you namjoon ??♥️. #Bicycle ? #ThankYouRM pic.twitter.com/8VUgLMJWdz

— Aahana⁷ ?? (@yoongitaeh) June 6, 2021
namjoon for #mono wanted to free himself from his bad thoughts because he was kinda scared of being alone but now he found his way to be comforted by his solitude #bicycle pic.twitter.com/J5XdUjy3xU

— hourly namjin (@NamjinHourly) June 6, 2021
namjooning ft bicycle pic.twitter.com/WOnzEshVVY

— yoongi i love you⁷ (@miniminicult) June 6, 2021
categorized bicycle's genre as comfort pic.twitter.com/OUVpf8njtc

— ly⁷ ☆ (@prodyms) June 6, 2021
RM's Message to Fans
RM has always given fans a sense of healing and companionship through his lyrics and words. "Bicycle" is even linked as "bicycleforarmy" on SoundCloud, which is the second time a BTS member has used a song's SoundCloud URL to share a dedication to ARMY. RM ended his letter by writing to listeners, "I hope this song remains on everyone's playlist for a long time and becomes your bicycle song. I would be more than happy if you could accept it as a small gift and give it a listen."
You can listen to "Bicycle" here on SoundCloud and YouTube!
Looking for something tasty? Check out BTS' latest release of "Butter" here!
Thumbnail Courtesy of HYBE