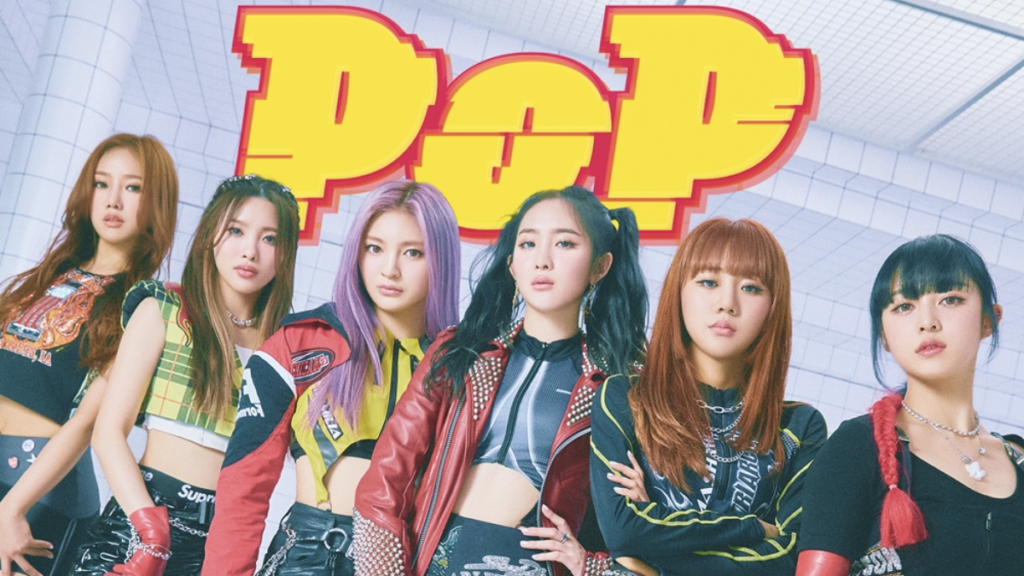 Ateam Entertainment's bugAboo returns with their first comeback! On June 13, 2022, Eunchae, Yoona, Rainie, Cyan, Choyeon, and Zin released their second single album POP. The album features the tracks "POP" and "Easy Move," marking the group's first release since their self-titled single album bugAboo in October 2021. 
POP
"POP" has multiple writing credits familiar to K-pop fans. These include Jon Asher, whose work includes "I" by SM Entertainment's Taeyeon. Another one is Andy Love, who wrote SuperM's "100," TWICE's "Yes or Yes," and bugAboo's label mates VAV's "Thrilla Killa."
"POP" is an upbeat, energetic girl crush track that showcases the members' talents with highlights including Eunchae's rap parts and Zin's vocals. The punchy "pop" lyric accents the song with the members demonstrating their powerful attitudes as they deliver the line in unison. The lyrics sing about the feelings that will develop when falling for bugAboo. "Get addicted to me," and "You will slowly fall for me," Zin sings.
The music video for "POP" emulates the girl crush theme of the song. In the video, the group pops bubbles and leader Choyeon hits a heart-shaped piñata. Despite the absence of an explicit plot, there is a glimpse of the group standing in front of a horned statue that hints at something deeper within their lore.
Easy Move
The second song on the album is "Easy Move," which emphasizes the group's vocals with a pop melody showing off their lighter side in contrast to their girl crush concept. The track has production credits to Finnish producer Seesar XL and Ateam Entertainment's CEO Ryan S. Jhun.
During the showcase for the single's release, the group split into two units and performed some cover songs for the audience. Rainie and Zin performed a rendition of IU's "Hold My Hand." Choyeon, Eunchae, Yoona, and Cyan performed (G)I-DLE's "Tomboy," complete with choreography. The group told the audience that, with this comeback, they will "show you two sides of charms that are sweet and tingling like popping candy!"
POP is now available on Spotify and Apple Music. Follow bugAboo on Instagram and Twitter to see what they do next.
Want to read up more on bugAboo? Check out their interview with EnVi here.