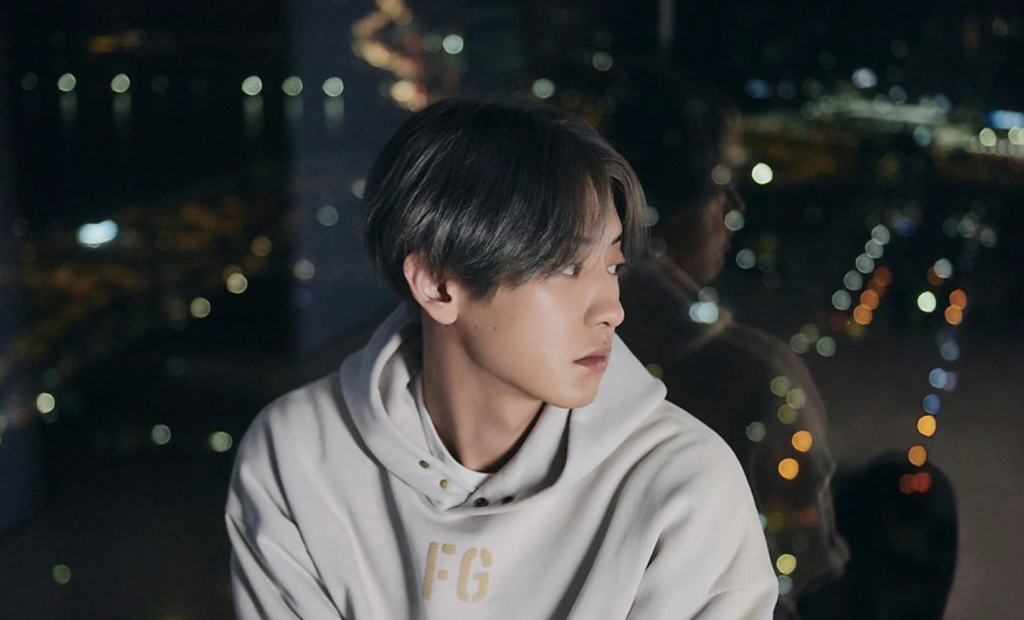 By Mafe Morales | @brekkerxuxi
On April 6th, EXO member Park Chanyeol released his single "Tomorrow" as a goodbye gift for fans after his enlistment on March 29th, 2021. It has become a tradition for EXO members to give their fans one last gift before beginning their 18 months of military service. 
"Tomorrow" is a minimalistic acoustic pop song, with deep lyrics. Chanyeol's beautiful and smooth vocals perfectly fit the track that talked about all the worries and doubts that went through his mind, how he used to fear the next mornings after long nights full of thoughts, and how he hoped that the light would reach him.
The song brought a mix of feelings from fans that expressed their pride and good wishes for Chanyeol, who opened up about his struggles and anxiety. 
Chanyeol doesn't really share his struggles with people (he said it in starshow 360) it's always happy news or happy stories when it comes to him. I am so glad he gets to show the not-so-rainbow side of his life in his songs ?

— Tomorrow OUT NOW? (@pcychoyeolgy) April 6, 2021
Chanyeol also participated on the soundtrack of the film The Box as the main lead, which featured him as an actor, singer, and songwriter for the lyrics. The movie was released on March 24th and allowed fans to appreciate both Chanyeol's outstanding vocals and acting skills.
He expressed how honored he was to work on the movie, and his mindset for his enlistment. 
"I feel honored & fortunate that I was able to work on this movie & show it to you before I go to the army. I will enter with a comfortable heart. I'm prepared for it. I'll stay healthy, not get hurt & come back safely"#3월24일_찬열_더박스_개봉#CHANYEOLinTheBox#TheBoxPremiere pic.twitter.com/fzSWBINGWg

— ???????? ?? 찬열 (@no_loey_no_life) March 18, 2021
Chanyeol has grown as an artist from a rapper, vocalist, producer, and creator of Studio NNG, and his passion for music has not been overlooked by people he's worked with. 
Amy Wadge is a Grammy winning songwriter, 'Tomorrow' was her FIRST Kpop act, & she even mentioned how 'amazing' Chanyeol was! This speaks volumes on how respected Chanyeol is as a musician, simply can't wait to see more achievements coming his way ?#TomorrowWithChanyeol #찬열 pic.twitter.com/eNNbnUvtre

— ? ⁶¹ ? (@SeasonsOfLoey) April 6, 2021
Chanyeol left a message for fans at the end of his birthday video posted on the Studio NNG YouTube channel, which promised fans to meet on every 27th as the studio may release monthly videos during Chanyeol's time serving in the military.
#CHANYEOL's handwritten messages at the end of NNG's video:

"(I'm) doing well, everyone! ♡"
"Let's meet on every 27th ♡*"

*I think by this he means every november 27th/his bday? ?#StudioNNG #LOEYxStudioNNG pic.twitter.com/l04ZlpEqwE

— 찬체리? (@chanyhoney92) March 29, 2021
Check out the music video for "Tomorrow," and make sure to listen to other tracks on the film's OST, like "Break Your Box," "Without You," and "Raining."
In case you missed it, read all about Baekhyun's latest release of "Bambi" here!
Thumbnail Courtesy of SM Entertainment