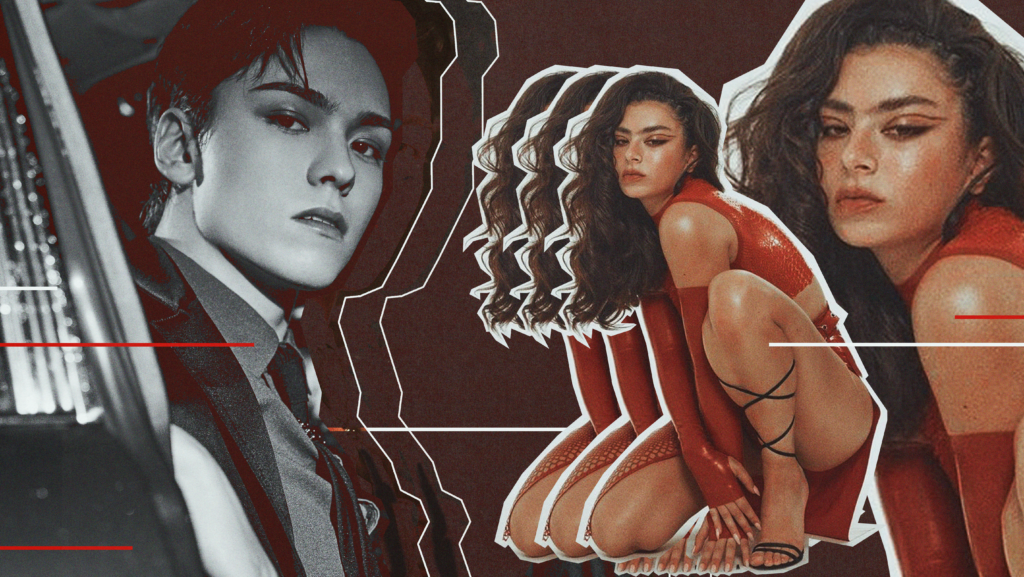 The long-awaited collaboration between SEVENTEEN's Vernon and Charli XCX finally arrived. On February 25, their "Beg For You" remix was released at midnight local time across the world. After what felt like endless teasing from both artists, the track dropped out of the blue.
Adding Something New
It all started when Charli XCX asked fans on Twitter for artists to work with on a "Beg For You" remix. After CARATs — fans of SEVENTEEN — recommended Vernon, the stars aligned for him to hop on the track and add his own flavor.
Charli XCX kept dropping more hints that the collab was coming sooner than anyone was expecting—she was right. The track dropped just a few hours after she dropped this snippet of the remix.
Vernon later quoted the snippet as a virtual confirmation on his end that their work was ready to go.
A Breakdown on "Beg For You"
The original version of "Beg For You" is a collaboration between Charli XCX and Rina Sawayama. With an electro-pop beat and sweet falsetto riffs, the song's chorus samples and takes its own spin on September's "Cry For You."
Compared to September's lighter track with free-spirited lyrics, Charli XCX and Rina Sawayama's spin takes a bittersweet turn. Rina Sawayama sings of a fickle lover, comparing them to an ocean breeze and always just out of reach. Meanwhile, Charli XCX belts out the lyrics, "You know I need you to stay / Don't make me beg for you, 'cause I'll beg for you / My heart is achin', my breath you've taken."
The song perfectly captures chasing after someone who is fine with coming and going as they please. While September's "Cry For You," emphasizes the burden of forever, "Beg For You" romanticizes its value. Charli XCX and Rina Sawayama's different perspective on the track is already a pop hit.
The Dream Remix
In the remix, Vernon shows his versatility; the rapper utilizes his rap and vocal skills. With a gentle voice, Vernon sings the lovesick line, "I don't think I'll ever feel this type of way again." His verse adds a sentimental layer to the pressing desire that "Beg For You" displays.
Charli XCX and Vernon complement each other vocally while captivating listeners with the haunting outro which echoes "Don't leave me." This moment in the track is evidence that their collaboration was well worth the wait.
Vernon isn't the only one featured in the new "Beg For You" rendition. Producer A. G. Cook, who frequently works with Charli XCX, adds hyperpop instrumentals and vocal effects to the song. Together, they create an enchanting rendition of the track.
Overwhelming Support
Since CARATs were the ones to recommend Vernon, it's no surprise they're showing overwhelming support for the track. CARATs have taken over Twitter with their thoughts on the remix and Vernon's addition to the track. They are also celebrating Vernon's success in being able to collaborate with one of his favorite artists, Charli XCX.
From Vernon being Charli XCX's fan to collaborating with her on her latest track, this remix has opened doors. With mutual excitement from the artists and the success of the remix, perhaps another collaboration between the two is possible.
It's not every day that artists collaborate on a track and get an equal part in the creative process, but this remix lets them each showcase their personal styles. The "Beg For You" remix featuring A. G. Cook, Charli XCX, Rina Sawayama, and Vernon is now available to listen to on Apple Music and Spotify.
Want more K-pop crossovers? Check out our coverage of TXT's Huening Kai's "Sk8er Boi" cover here.