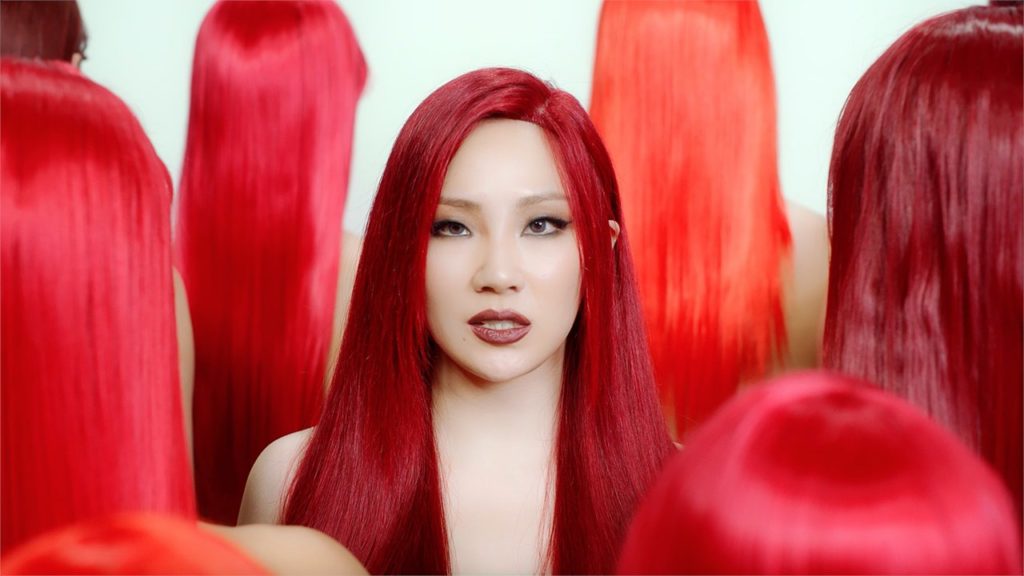 From performing at the Olympics and charting on Billboard to debuting in a Hollywood film, Korean solo artist Lee Chaerin, better known under the pseudonym CL, has a number of accolades under her belt. August 24 marks a new musical journey for the 2NE1 rapper. CL, also known as "The Baddest Female" and member of the legendary girl group 2NE1, returned to the music scene with her "Spicy" pre-release single. CL teamed up with renowned actor John Malkovich to give listeners a taste of her upcoming Alpha album, which is set to come out in October. 
+SPICY+
Spice on 'em

2021.08.24 6PM (KST) / 2AM (PT) https://t.co/7SnsXK56iJ

#?️✅?️♓️?️ #ALPHA #SPICY #CLSPICY #210824 #ENERGY #POWER #CHEMISTRY #CL #CHAELINCL #씨엘 pic.twitter.com/nL4TqGTnFZ

— CL (@chaelinCL) August 19, 2021
CL's Signature Energy
When CL drops a song, people can expect her signature confidence and badass energy. "Spicy," co-written by CL, Sokodomo, Bonique, Fabian Mazur, Baauer and HOLLY, is no different. The rap heavy song starts bold with John Malkovich saying "Excuse me, do you have the sauce that is spicy? Made in Korea?" before repeating the three words "energy, power, chemistry"— all words that perfectly capture the "Hello Bitches" singer. 
To suit the cool vibes of the song, CL boasts her achievements and image, showing listeners just who the queen of the Kpop rap scene is. Throughout the song, CL cleverly references spice— a staple in Korean food— to iterate that her music is full of flavor and impact. Not only does she discuss her own wins, but CL brags about the recent rise in Korea music globally. After all, she has been a key player since her 2NE1 days.
A Striking Music Video
Everything about the "Spicy" music video boasts power, energy, and chemistry as CL performs in front of elaborate images ranging from large statues to Pikachu Lamborghinis and a sea of red-haired women.
+SPICY+
She got the sauce, and it's SPICY

2021.08.24 6PM (KST) / 2AM (PT) https://t.co/Pf8YNy08Jm

#?️✅?️♓️?️ #ALPHA #SPICY #CLSPICY #210824 #ENERGY #POWER #CHEMISTRY #CL #CHAELINCL #씨엘 pic.twitter.com/iMrIQEAbzD

— CL (@chaelinCL) August 22, 2021
Coinciding with the opening narration of the song, the "Spicy" music video starts with a golden statue asking for sauce before the shot pans out CL, who spits her verse. The scenes continue to change as the song progresses, each showing off her unique color as an artist and electrifying persona.
In between scene changes, CL boasts her alpha energy with more than just her rap. With choreography by Vata, In Gyoo Kim, and We Dem Boyz, CL rocked the video with her powerful moves alongside her elite team of dancers, including greats like Bada Lee and Haeun Kim. 
Anticipation For The Album 
CL's Alpha has been in the works since 2020. It was initially supposed to be released in November of last year; however, due to unexpected delays, the singer has postponed it until now. In July 2021, CL signed with Kang Daniel's label KONNECT Entertainment to assist in the promotions for her album. In spite of the wait, anticipation for the album has not died down. CL's "Spicy" single has charted in 32 countries on iTunes as well as topped searches on the Korean platform MelOn. 
To commemorate the release of her single, CL has invited fans to join her "Spicy" challenge on TikTok. She will also be promoting "Spicy" on Korean music shows starting this week.
The next pre-release single comes out in September— the date to be announced— and Alpha will be released in October. Even though the rest of the album remains a mystery, there is one thing for certain. There is no better album title for CL than Alpha, after all she is one of the most influential women in the South Korean rap scene and "Spicy" shows it. 
Want more music news? Check out our article on Stray Kids' comeback here. 
Thumbnail courtesy of KONNECT Entertainment.