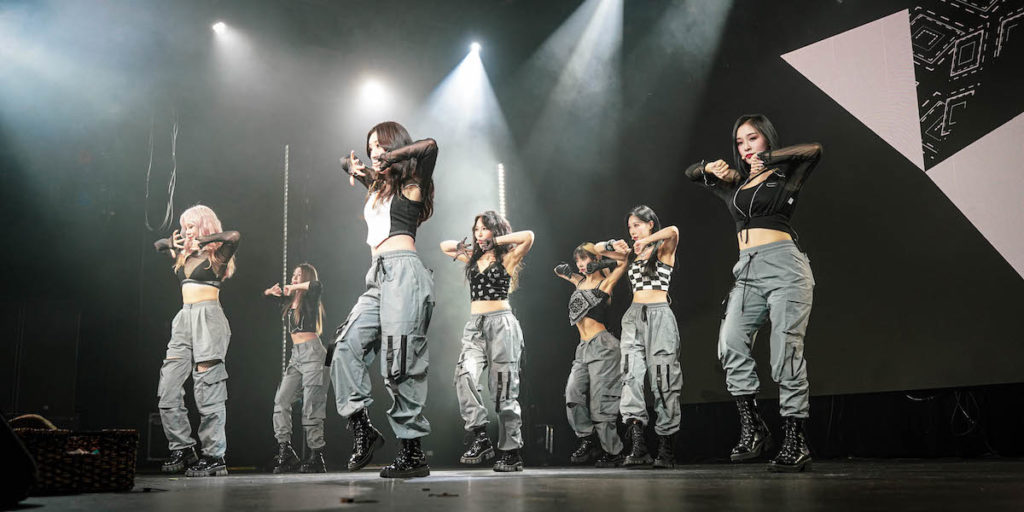 On June 28, Dreamcatcher performed the first show of their second world tour: "Apocalypse: Save Us" at the Palladium Theater in NYC. Energy was high and the crowd was buzzing with anticipation.
All seven members–JiU, SuA, Siyeon, Handong, Yoohyeon, Dami, and Gahyeon–were excited to be in New York City, mentioning how happy they were to see their faces on tour ads in Times Square organized by one of their U.S. fan bases.
The girls also asked fans for food recommendations, leading to the crowd loudly cheering "PIZZA" at them.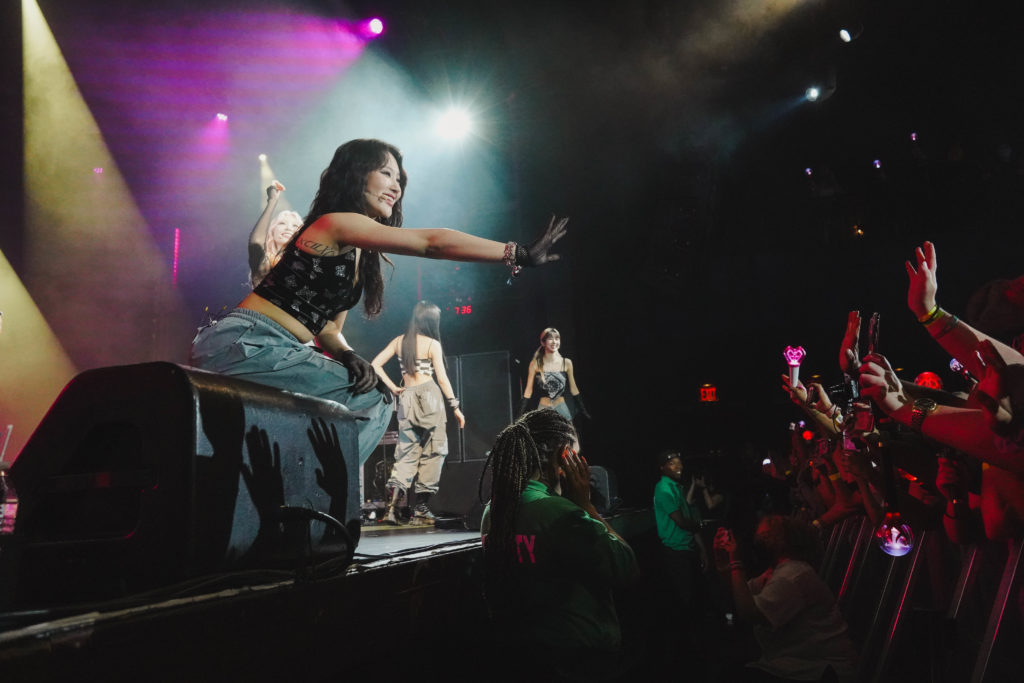 New York was the first stop on a tour that will eventually lead them through ten cities across the United States and Mexico, and Dreamcatcher's fans, InSomnia, were clearly delighted to see them. Dreamcatcher's entrance on stage to opening songs "Can't Get You Out of My Mind" and "Black or White" showed this, eliciting cheers and screams from an amped up audience.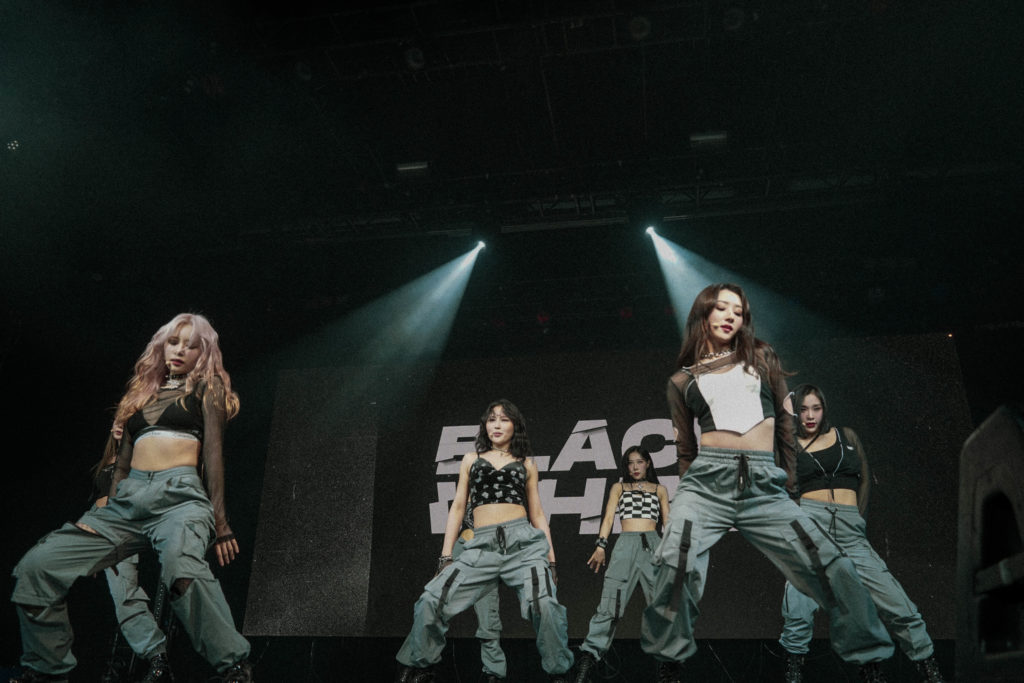 An Edgier Take on K-pop
Dreamcatcher have always stood out from fellow K-pop contemporaries due to their rock-influenced sound and darker imagery, and this separation carries into their live shows as well. Far from fellow K-pop concerts, which often feature call-and-response sing-a-longs and fans echoing choreography from their seats, Dremcatcher's concert was more similar to their rock and metal influences. Songs like "Break The Wall" had fans headbanging along, and "Wake Up" featured Dreamcatcher running around on stage in their own personal mosh pit.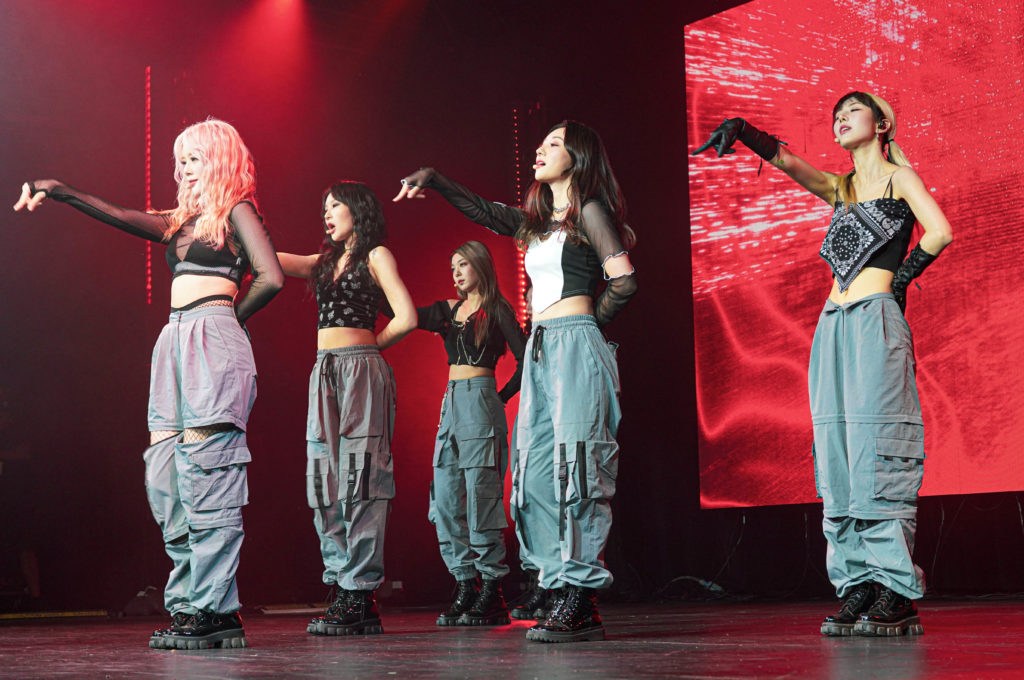 The crowd also differed from your standard K-pop fare. While InSomnia have lightsticks like many K-pop fans, they also have official Dreamcatcher capes as well. These capes reference the horror-themed visuals Dreamcatcher use in their music videos and costumes.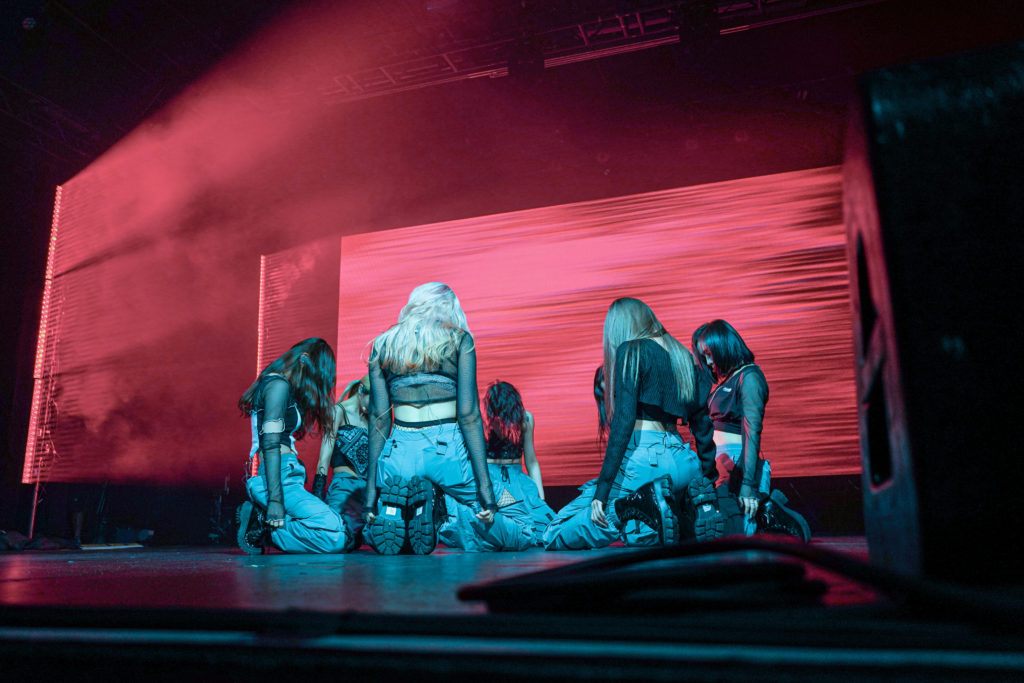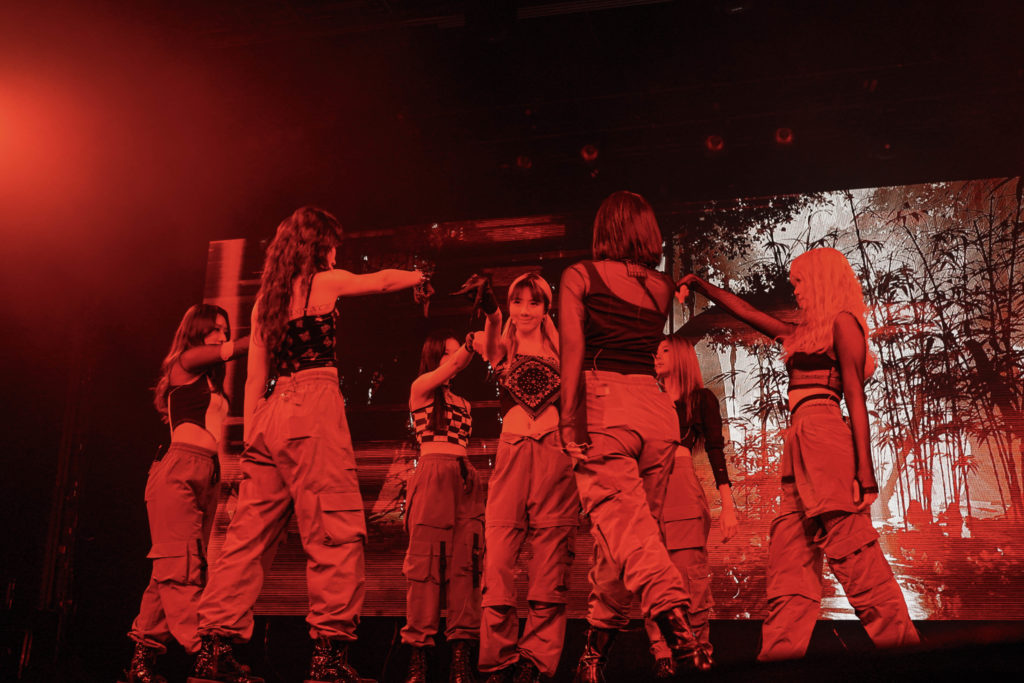 A Concert of Firsts
Despite this being Dreamcatcher's second time in the States, it was the first tour with all seven members. Vocalist Handong was absent from 2019's "Invitation from Nightmare City" as she had been competing in Chinese survival show Youth With You 2, and fans were thrilled to finally welcome her on this tour.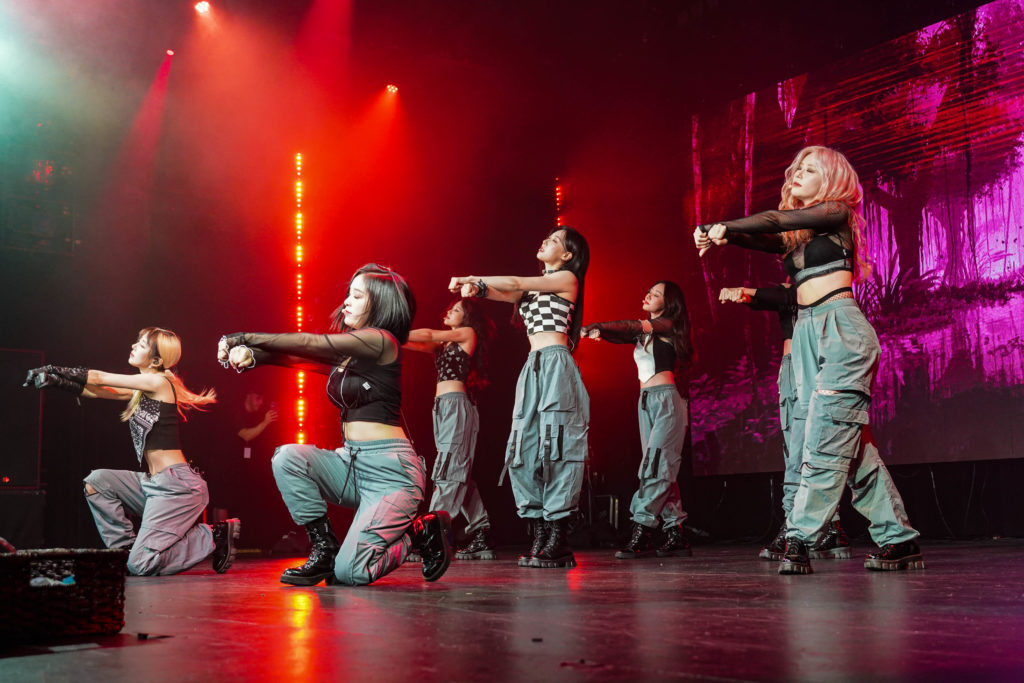 Dreamcatcher have been busy in the three years since their last tour. Since 2019, they've released two full-length studio albums, three mini albums, and promoted six Korean and two Japanese singles. This meant the setlist was full of first-time performances for American fans, who had yet to hear songs like "Scream", "BOCA", "BEcause", "Odd Eye", and "MAISON" live in concert. It was clear which songs were fan favorites, with hits like "Deja Vu" and "Scream" garnering the loudest reactions and causing fans to cheer along with the choruses.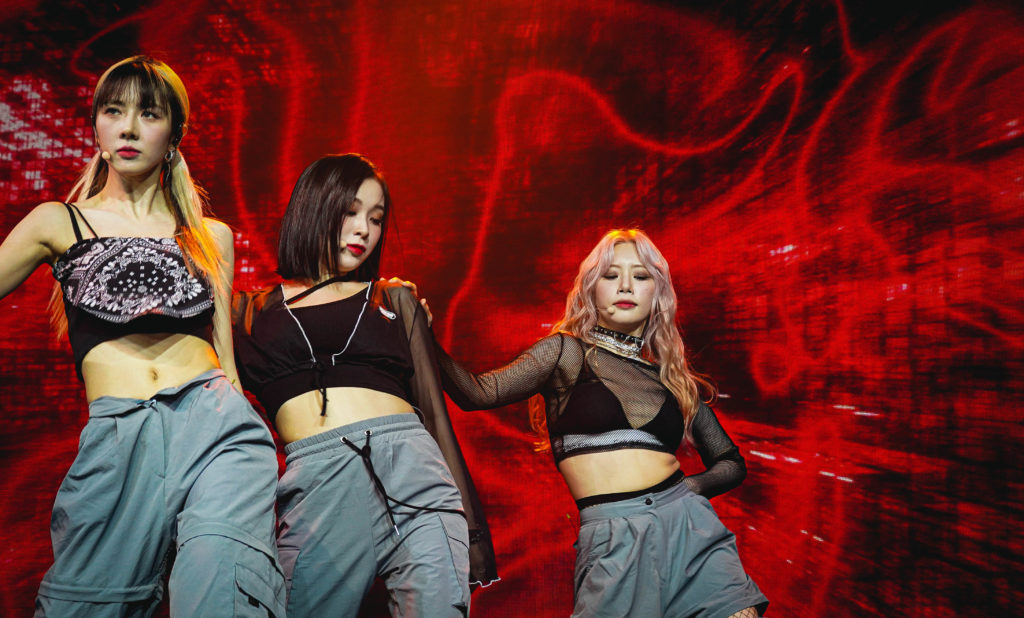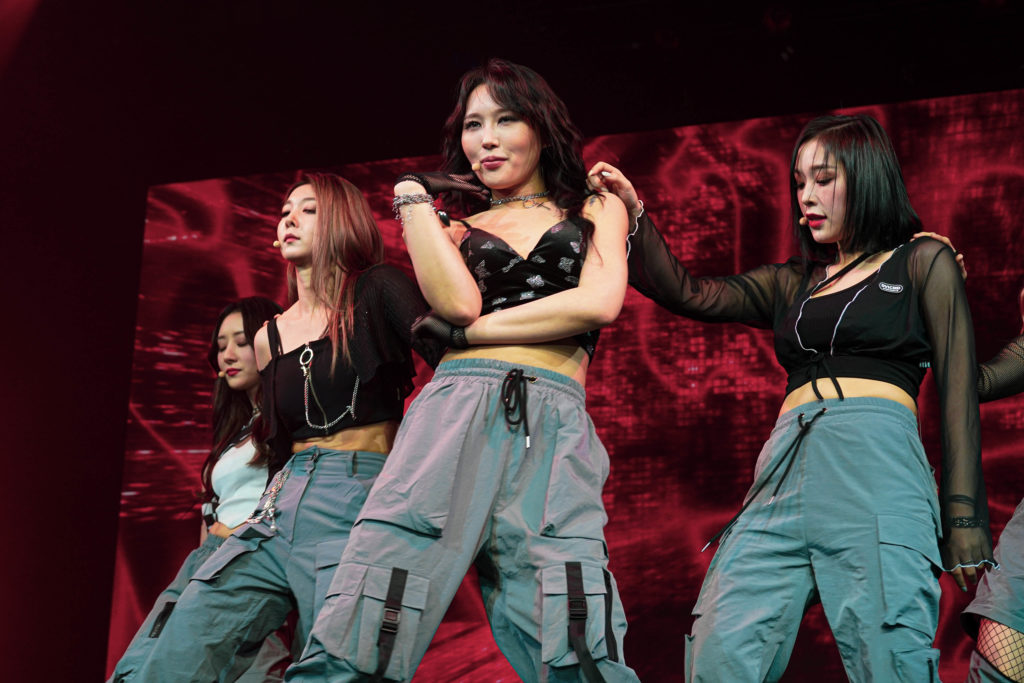 The setlist also included first-time performances of many new b-sides, including Apocalypse: Save Us song "Locked Inside a Door", and an English version of Dystopia: The Tree of Language song "Tension," which had fans singing along to the catchy "trust me, oh trust me" chorus and "badada ba ba ba ba ba ba" hook. Dreamcatcher mentioned how eager they were to perform jazzier songs like "Locked Inside a Door" and "Jazz Bar" to show fans a new side of the group.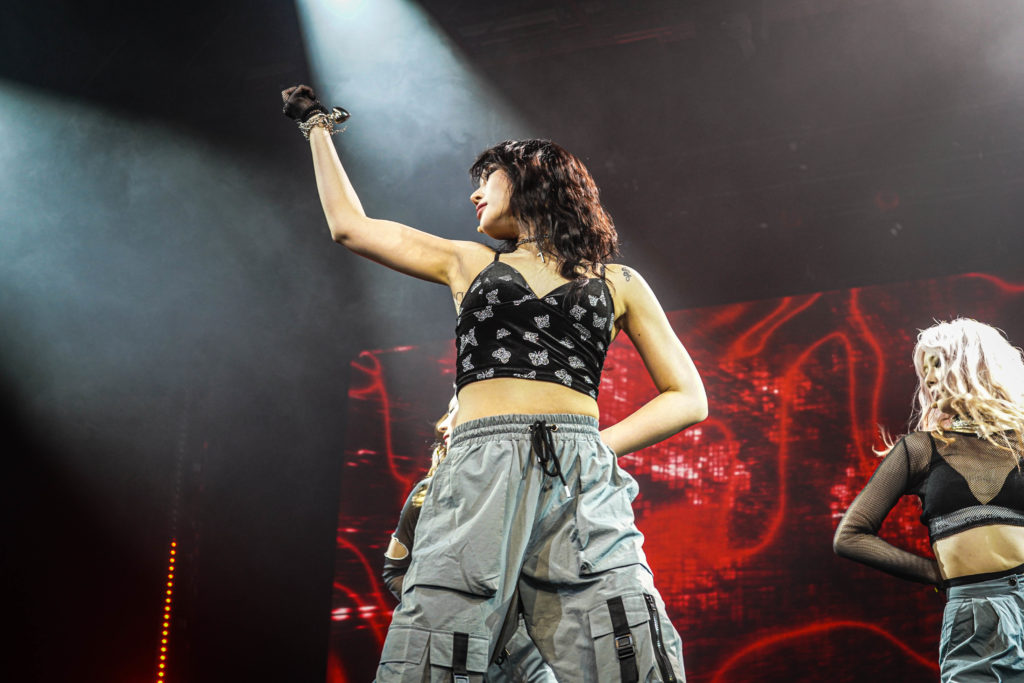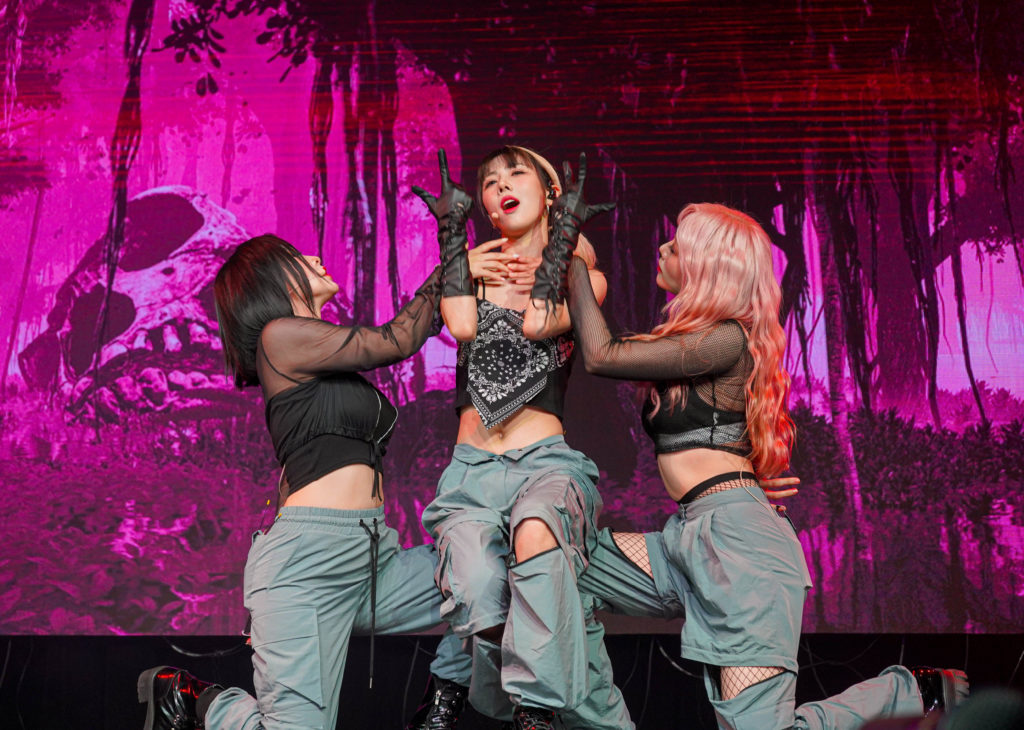 Solo Spotlights
This tour also differed from their previous one as there were no cover songs. The "Invitation from Nightmare City" tour featured covers of Ariana Grande, EXO, Red Velvet, and TWICE songs. With an expanded discography for this tour, Dreamcatcher highlighted their members more specifically with solos.
Their second full length album Apocalypse: Save Us presented another first for Dreamcatcher. Each member wrote and composed her own solo song, highlighting her own unique skills and personalities. At the concert, they performed a snippet of each song live. Each member introduced her song, gave some background on her inspiration and process for writing it, and did a quick, roughly thirty second performance of it.
Leader JiU talked about her dog being the inspiration for her upbeat, poppy "Cherry", while SuA showed a brief choreo to pair with her more intense song about a "two-faced love", "No Dot."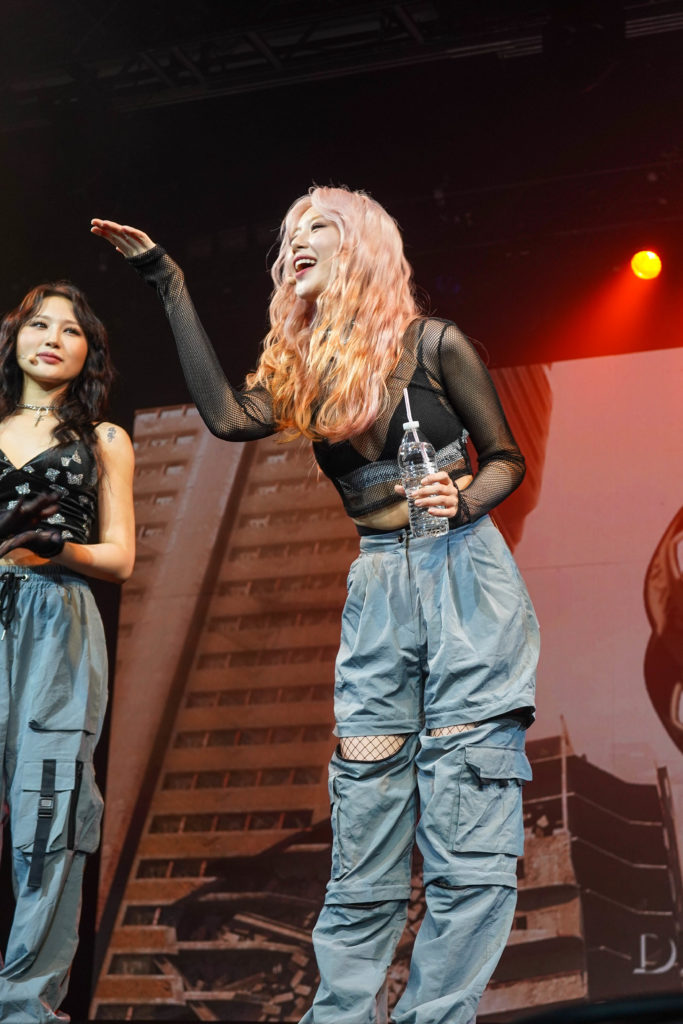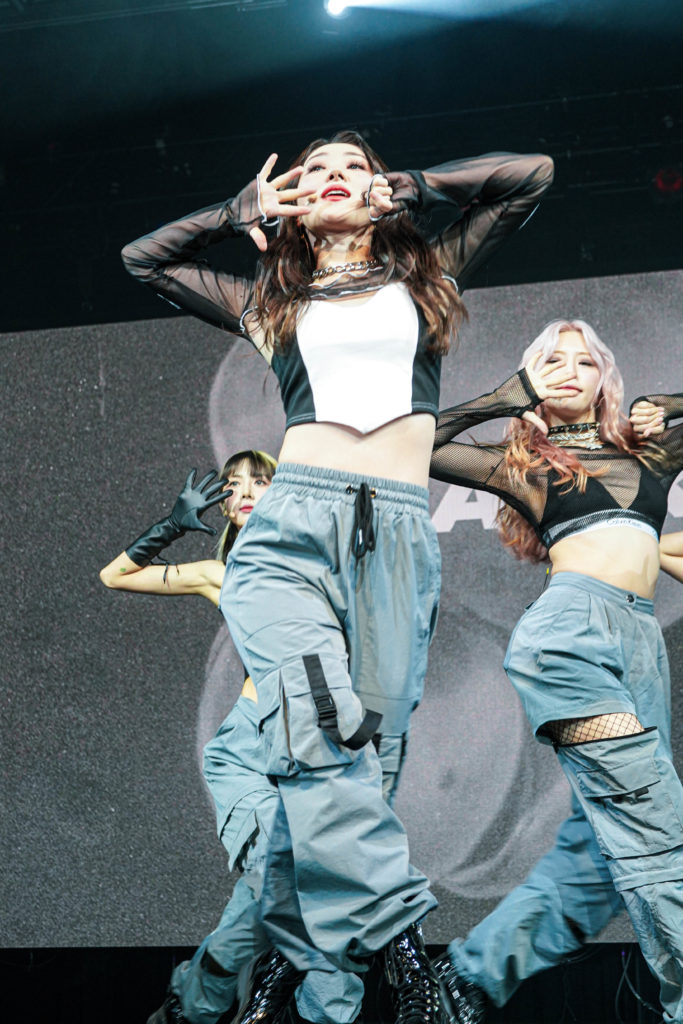 Siyeon took a more orchestral approach with her "Enchanting", a song that lives up to its name, and expressed how happy she was that InSomnia liked it. Handong also kept things on the softer side, with the sweet but sad "Winter." She talked about how she turned the lights off while recording to match the vibe, and how "Winter" is a good song to listen to at night.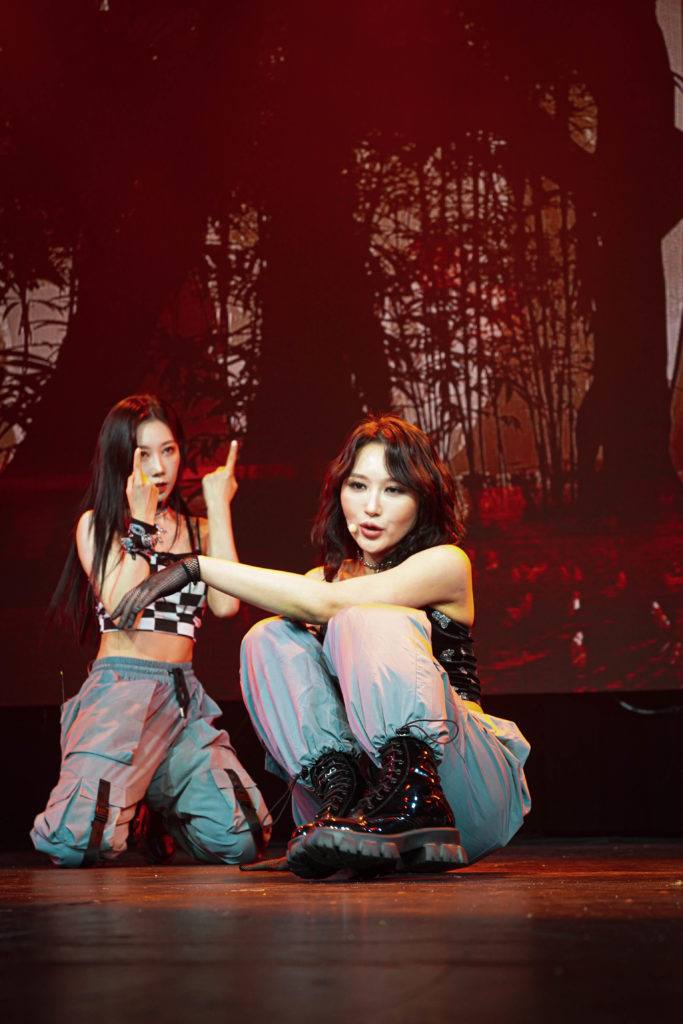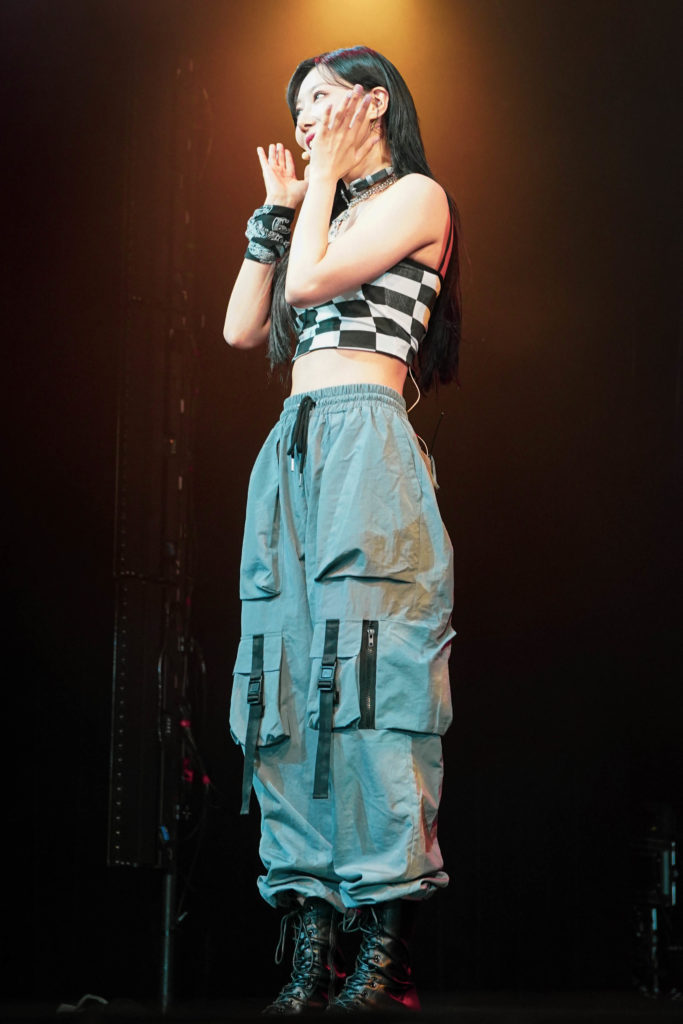 Next was Yoohyeon's "For," deliberately ambiguously named so fans could put whoever's name they wished into the title. A departure from the two previous songs, "For" was jazzier, featuring a flirty choreography of Yoohyeon popping out from behind the other members and dancing with Siyeon and JiU. Dami had the crowd singing "1-2-3 GO GO GO" from her song "Beauty Full," an anthem about self-confidence, even demanding a redo to get fans even louder.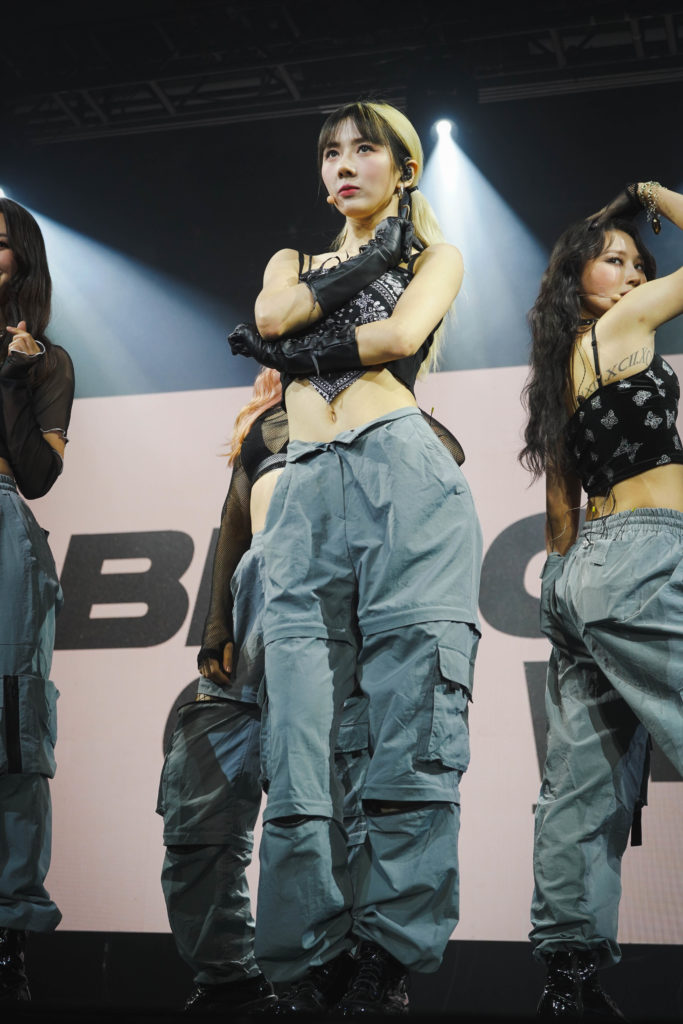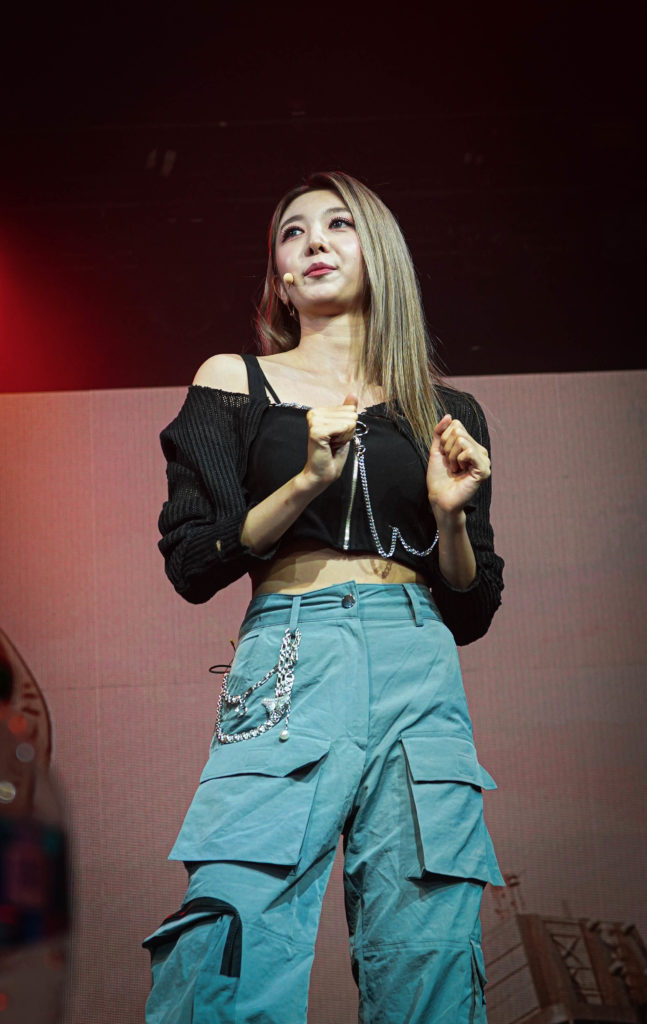 Last was maknae Gahyeon with "Playground," an upbeat, playful song about childhood innocence. Her performance featured a small wand prop, which she joked about always falling out of her back pocket.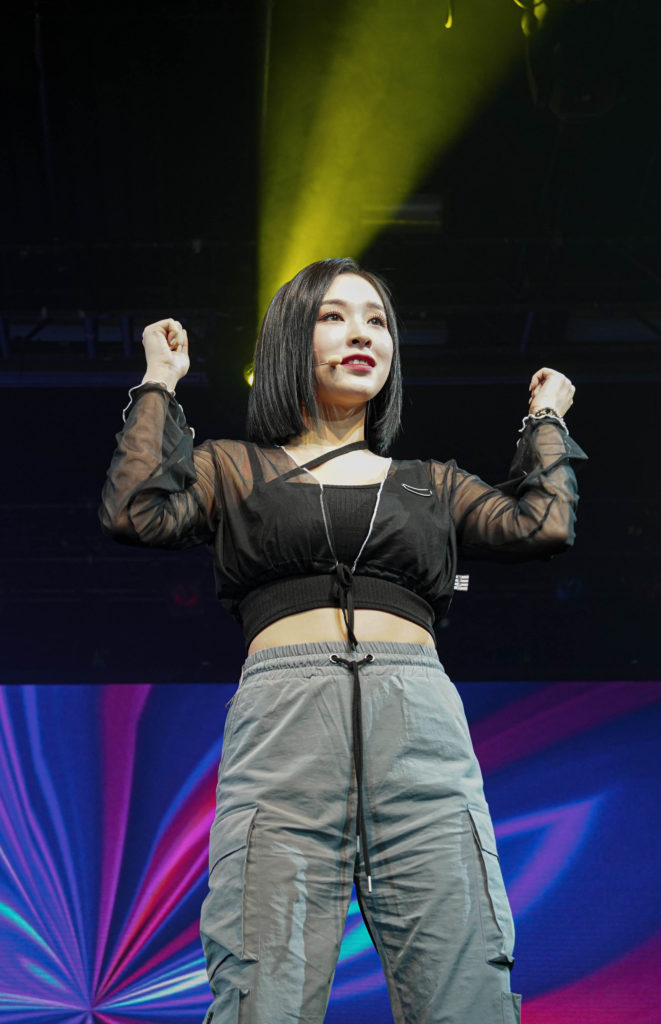 Sanctuary for InSomnia
If there was one thing that stood out in Dreamcatcher's performance, it was the love they had for their fanbase, InSomnia. One of the very first things lead vocalist Yoohyeon said on stage was that the crowd should look out for one another and shout if they needed help. If someone shouted, they actually listened. Several times in their set, they paused to check on fans, allowed people out of the crowd, or passed out water bottles. "A show's a show, but we all have to get home safe!" was a message they impressed on the crowd.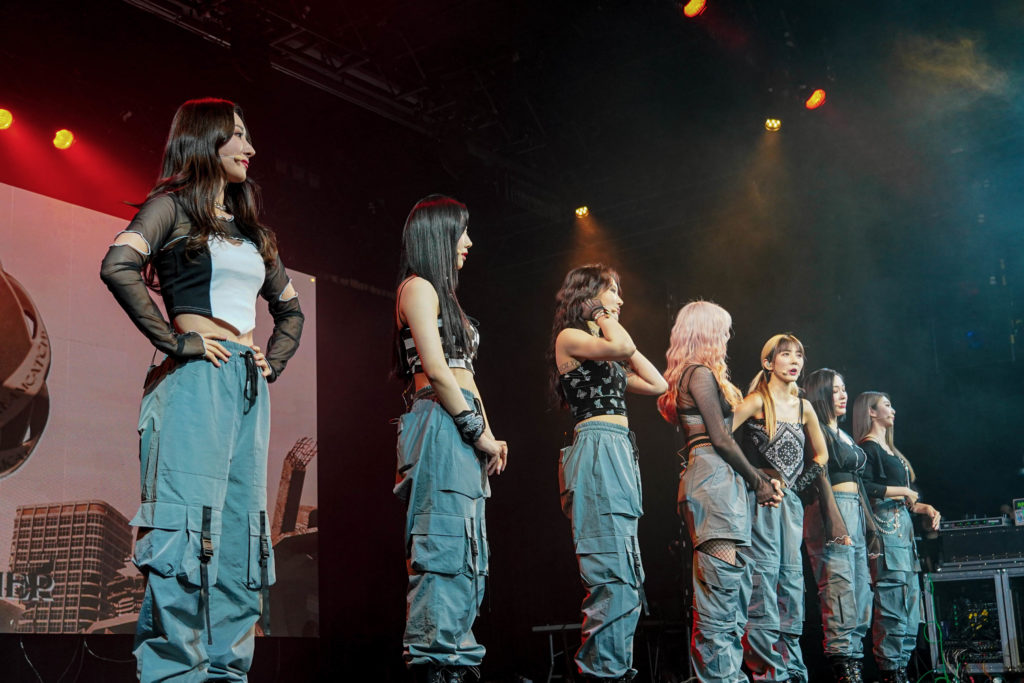 Even beyond concert safety, Yoohyeon glady picked up two pride flags from audience members to the delight of many both in the audience and online. With the concert held during pride month, InSomnia enjoyed seeing their idols publicly acknowledge their LGBTQ+ fans. One of the flags held by Yoohyeon even had a special message written on it, saying "Queer InSomnia love Dreamcatcher."
While every group cares for their fans, Dreamcatcher really showed it during their concert, looking after fans' well-being and spending any song without choreography interacting with the audience. On top of their skilled dancing, impressive vocals, and high-energy performances, these gestures added another layer to enjoy the concert.
Dreamcatcher will be embarking on the rest of their US/Mexico tour throughout the summer. For more dates and locations, look here.
Be sure to follow Dreamcatcher on Spotify, YouTube, Twitter, and Instagram.
Want more concert coverage? Check out our recap of TWICE's Los Angeles stadium show here!