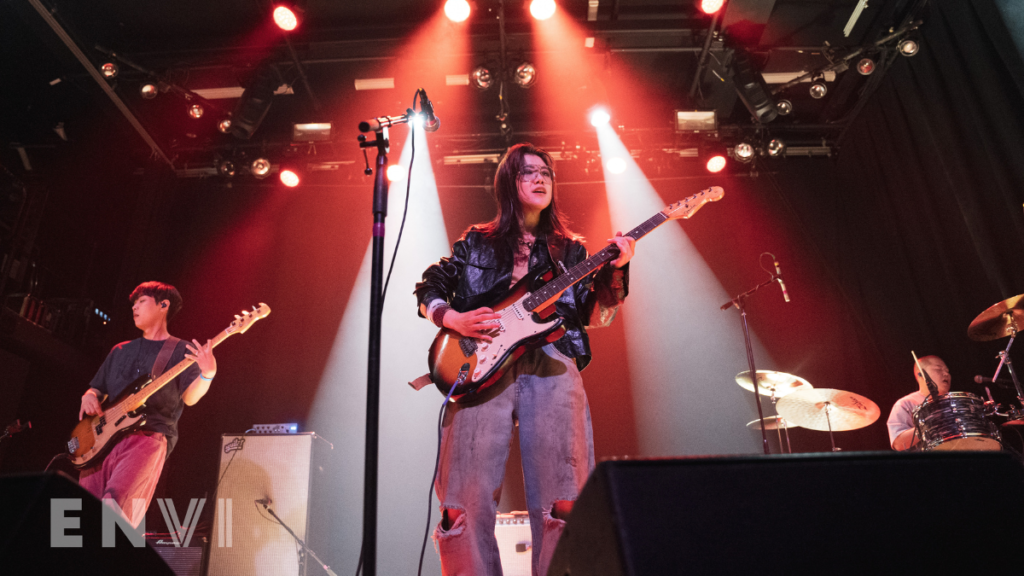 On Saturday night in New York City pedestrians were greeted by a snaking line on 16th St. It wrapped from the entrance of Irving Plaza, around the entire block and very nearly reached the place it started.
Despite many passersby assumptions, the line is not for a hot new boy band or pop star — it's for the breakout Korean indie rock band SE SO NEON, on the second New York stop of their world tour.
With over a year having passed since the band's last show in New York, much has changed for SE SO NEON. 2022 saw the departure of drummer Usu, leaving vocalist Soyoon (stylized So!YoON!) and bassist Hyunjin as a duo. But the year also had some highs with the recent release of "Kidd" and So!YoON!'s sophomore album Episode1: Love.
Fans were clearly excited to see them, showing up as early as noon to secure a spot in line. Fans carried handmade signs and donned pirate hats (a nod to the group's tour announcement). Energy was high before doors even opened and it stayed that way until the last note.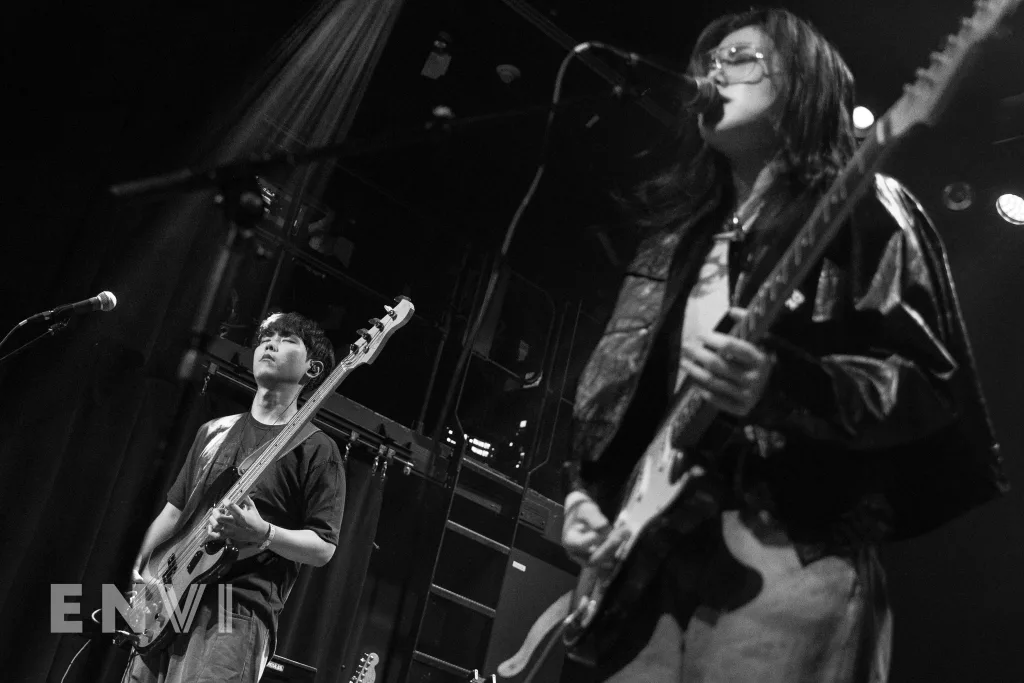 Feeling the Vibe
SE SO NEON may have kicked off the show with "joke!" but their stage presence was anything but. Their discography covers an array of sounds that, while all distinctly theirs, call for different kinds of performances. Even in the first three songs of the night, their ability to navigate seamlessly through this range was clear, and quite beautiful.
Between the funky, bass-heavy "joke!," the heavier rock-influenced "E," and hauntingly vocal-forward "Stranger," the group's frontwoman So!YoON! went from reaching to the crowd while sitting on the edge of the stage, to whirling and spinning through a guitar riff, to standing solo and solemn at the mic.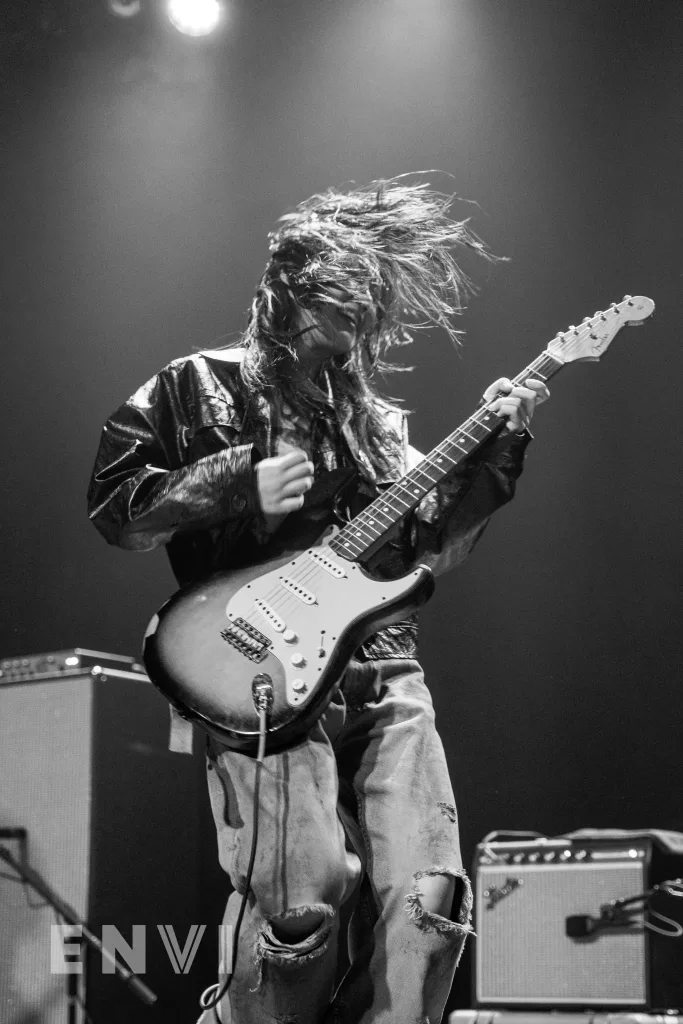 So!YoON! is a dynamic and charismatic performer. She's hard to take your eyes off of. Despite her low-key look involving aviator-framed eyeglasses and oversized baggy jeans, she's a rockstar in every way.
While it could be easy to see SE SO NEON as simply So!YoON! and friends, they don't really let that happen. While So!YoON! may be the frontwoman, she is far from the only aspect of the performance. Perhaps more interesting to see than her by herself is to see her with bassist Hyunjin, who, despite a more reserved approach to performing, is equally captivating.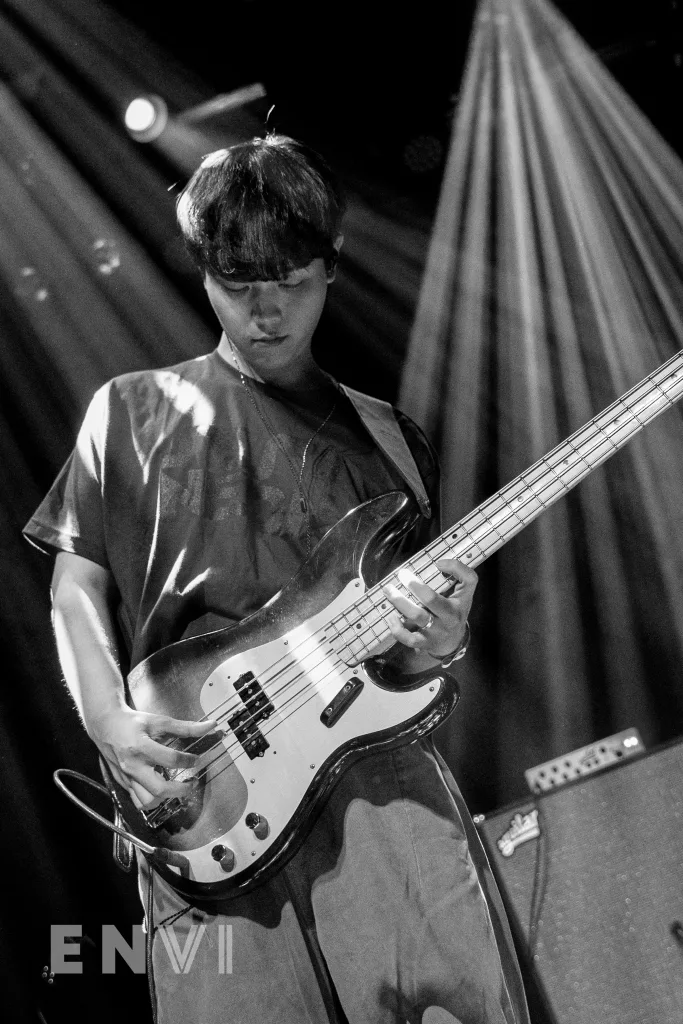 Seeing them onstage together is almost like a dance — one gives, one takes. Where So!YoON! is loud, Hyunjin is quiet. Where she moves, he's more still. This connection is what keeps the show moving throughout changing genres and moods. It's a constant thread that weaves throughout the setlist, the energy up for songs like the whimsical "Dong" and down for songs like the emotional "Jayu."
No matter the style of song their performance is always fully balanced, making SE SO NEON a true joy to watch.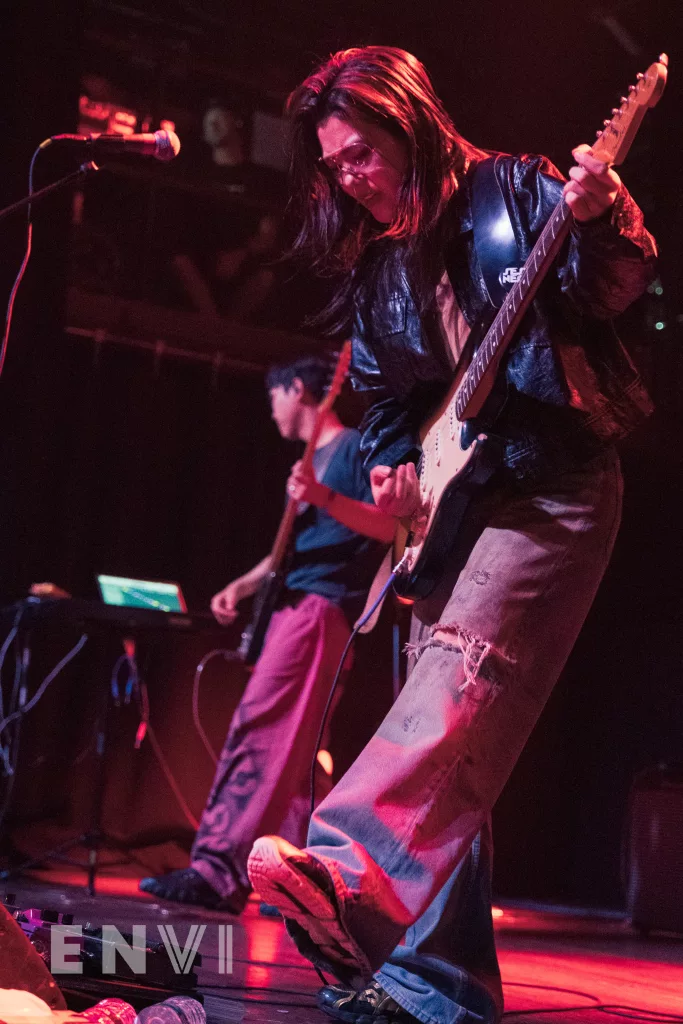 The SE SO NEON Sound
With the rise of K-pop in recent years, there's been a lot of talk about how music can cross language barriers. This concert was a great example of that. There were no translators, or catchy English-based choruses.
So!YoON! even acknowledged this while introducing newest release "Kidd," mentioning that the song is mostly in Korean, so the audience might find it difficult to understand. This is met by a chorus of "nos" from the crowd, but So!YoON! assures us it's okay. She says there's a chant in the song, of the Korean word "ppaekkom," which sounds like the English words "back home," so that no matter what the audience hears or what language they speak, they can sing along.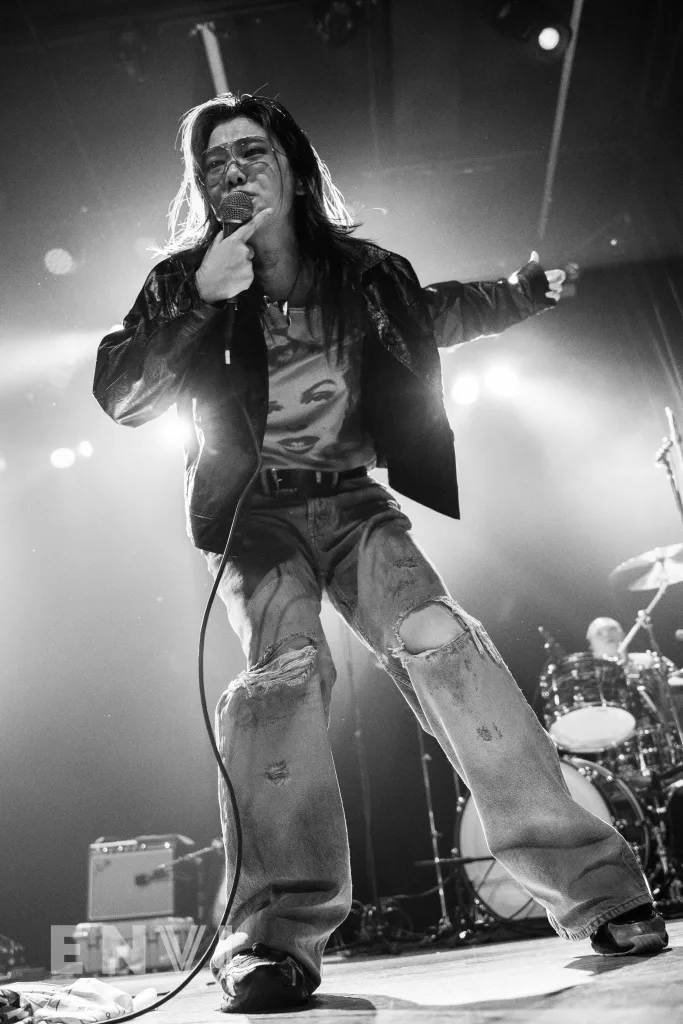 But even if someone didn't understand a word of Korean or English, the song's message about "bright hope" is clear. It sounds hopeful. It feels hopeful.
SE SO NEON's music is a key example of crossing language barriers because of this ability. Their lyrics are important, but they also write the music to feel the same as the lyrics do. This is obvious in their live performances by both the band and the audience. Heavier songs, like "Jayu," are given stillness by the band, and silence by the audience. More hopeful songs like pandemic-era hit "NAN CHUN" had the audience swaying softly along, and debut "A Long Dream" had the group and fans singing and dancing together.
Even an unreleased song they performed had this effect. Introduced by So!YoON! as "their most rock song yet," the unnamed track started with a heavy drum beat and hair metal inspired guitar riff that's changing tempo whipped up the energy of the crowd and had fans screaming along, despite it being their first listen.
While SE SO NEON's sound may change across songs, this concert showed that it's the genuine emotion of the band that makes each release their own, even with their vast influences.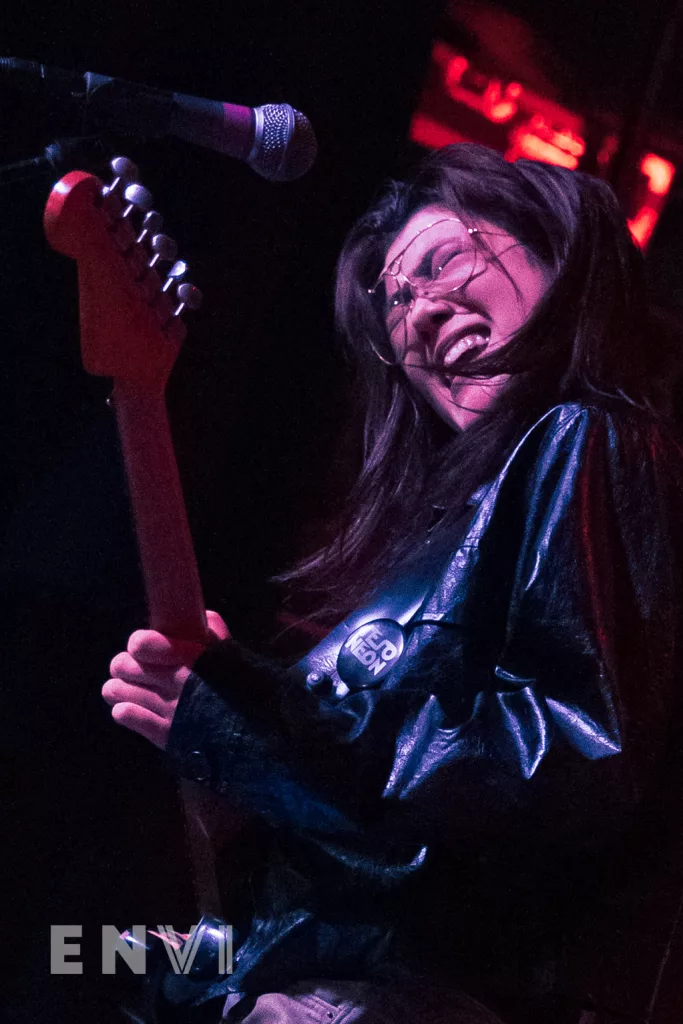 SE SO NEON is a New Youth, and You Are, Too
They wrapped up the night with an encore performance of "New Youth," a song that So!YoON! tells the crowd she wrote at 19 years old. She admits, though, that she still feels like a "new youth," and that everyone in the audience is one, too.
This was the overarching theme of the night: whatever SE SO NEON is, everything is. The lyrics, the sound, the lighting, the audience, and the band all work in sync to create a completely holistic musical experience. Joy, fear, sadness, and anxiety alike are all experienced in tandem, making it clear why this was an act fans were willing to line up all afternoon for. It's not just about the music, but about the connection that was palpable in that room.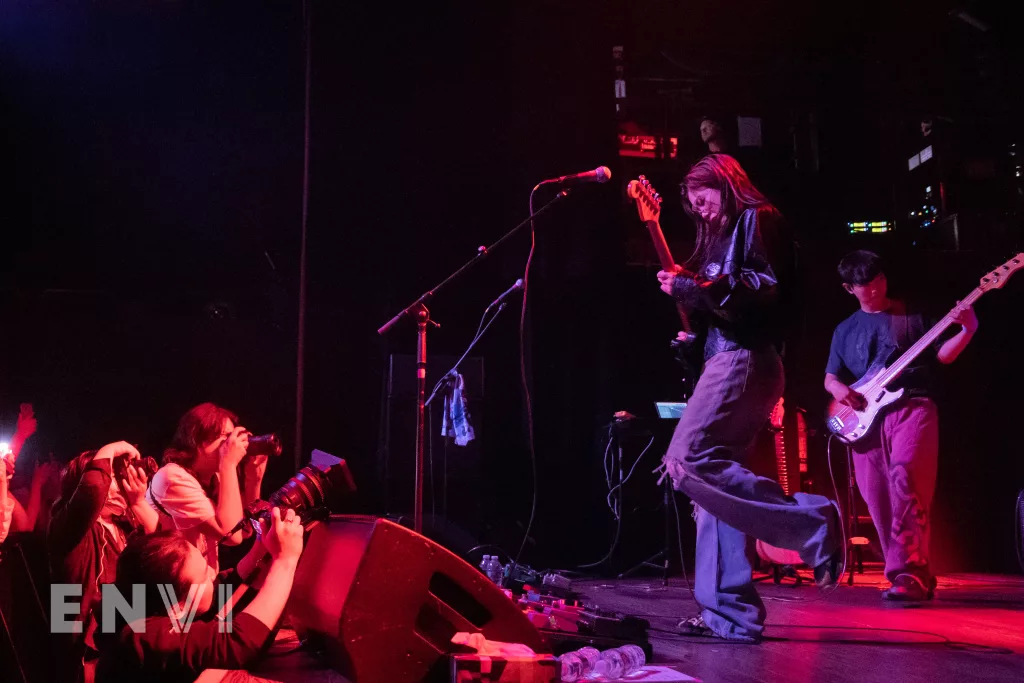 SE SO NEON's 2023 world tour continues this fall across the U.S., Europe, and Asia. Be sure to follow SE SO NEON on Twitter, Instagram, and YouTube for more updates from their tour!
Want more SE SO NEON? Check out our recap of their 2022 tour stop in LA here!