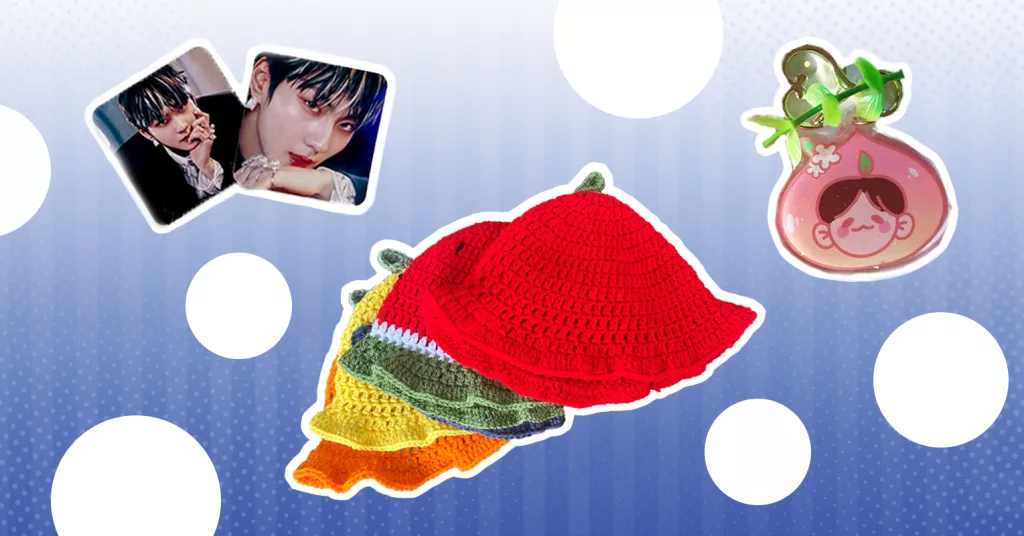 Months after their declaration of walking a new path in MANIFESTO: DAY 1, global K-pop group ENHYPEN are back with their 4th mini-album DARK BLOOD. To celebrate the group's recent release, EnVi has put together a round-up of fan-made merch for their fans, ENGENEs.
ENHYPEN Embroidered Sweatshirts by jackiembroidery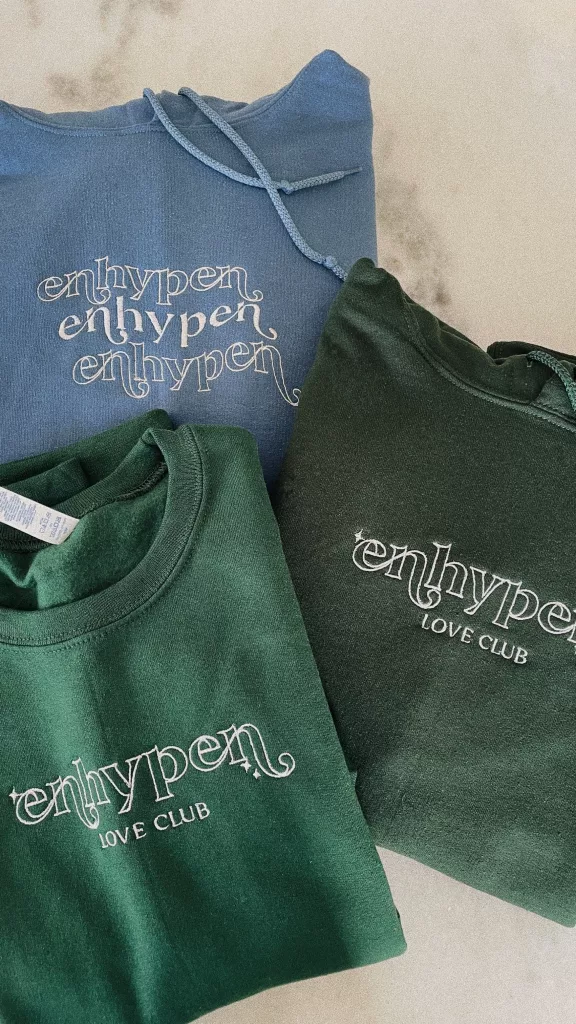 Looking to show support for the group with new apparel? jackiembroidery's ENHYPEN merch collection carries a number of ENHYPEN-related designs, such as the "ENHYPEN Love Club" and "Triple" designs. These designs are embroidered onto your choice of a sweatshirt, hoodie, or sweatpants — ranging from $50-$70. The United States-based shop also offers various customization options, including size, color, thread color, and the addition of an embroidered sleeve design.
"Chamber 5" Inspired Hats by y8ngismoldytangerine
Represent your bias with these crochet fruit hats, inspired by each member's respective fruit costume worn in their
"Chamber 5" Halloween Performance Video
. Shipping from the United States, these $25 crochet hats are perfect for ENHYPEN-inspired outfits for upcoming events and concerts, or even worn as part of a fun summer outfit!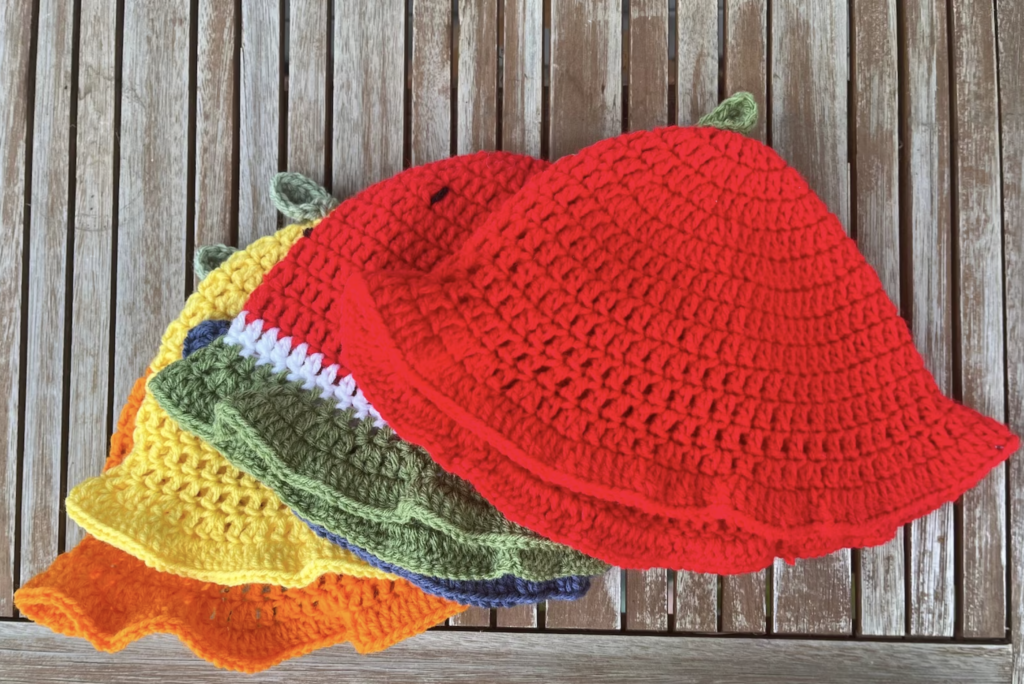 Fruit Key Chains by HoneyKAshop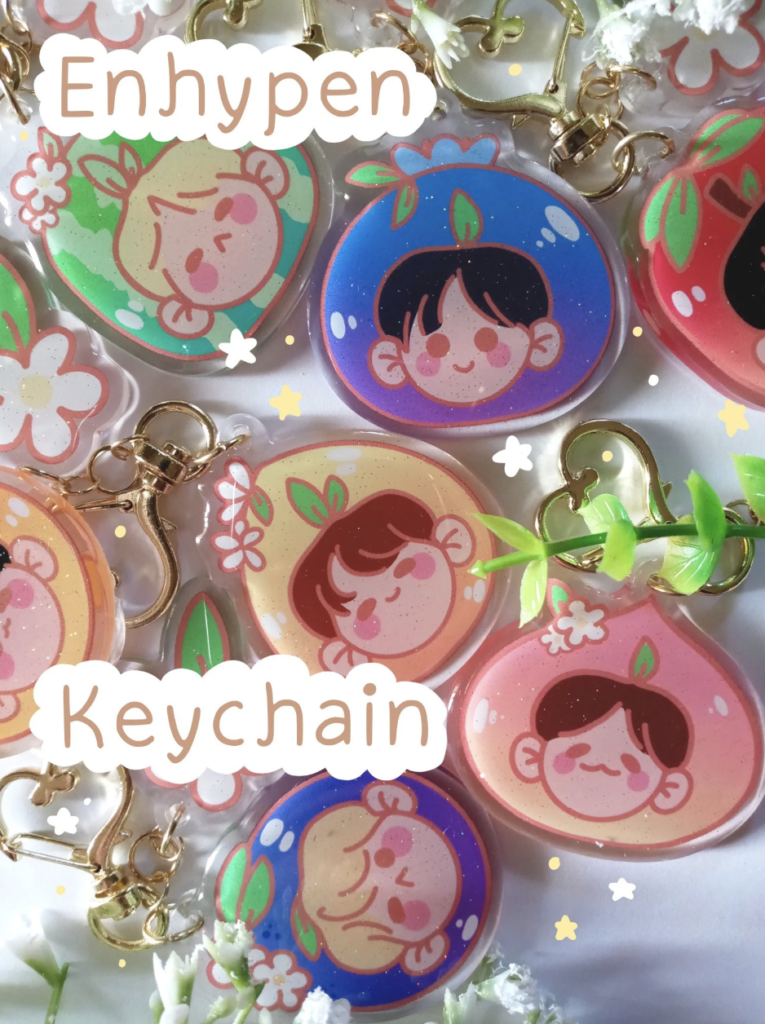 Carry the members with you by attaching these double-sided "Chamber 5"-themed key chains to your backpack or keys! At $10 each, shipping from the United States, these 2 inch key chains of the members inspired by their "Chamber 5" include a 1 inch leaf, all attached to a heart-shaped key ring.
DARK BLOOD Stickers by ArtWithLeia
Celebrate the release of DARK BLOOD with stickers of the album concept photos to decorate your belongings. For $3.50, each pack contains fourteen 4.5 cm by 4.5 cm stickers, two of each member, printed on high-quality, glossy sticker paper with round corners. Based in Turkey, ArtWithLeia offers packs for each concept version — FULL, HALF, and NEW — as well as a smaller pack for the ENGENE version of the album.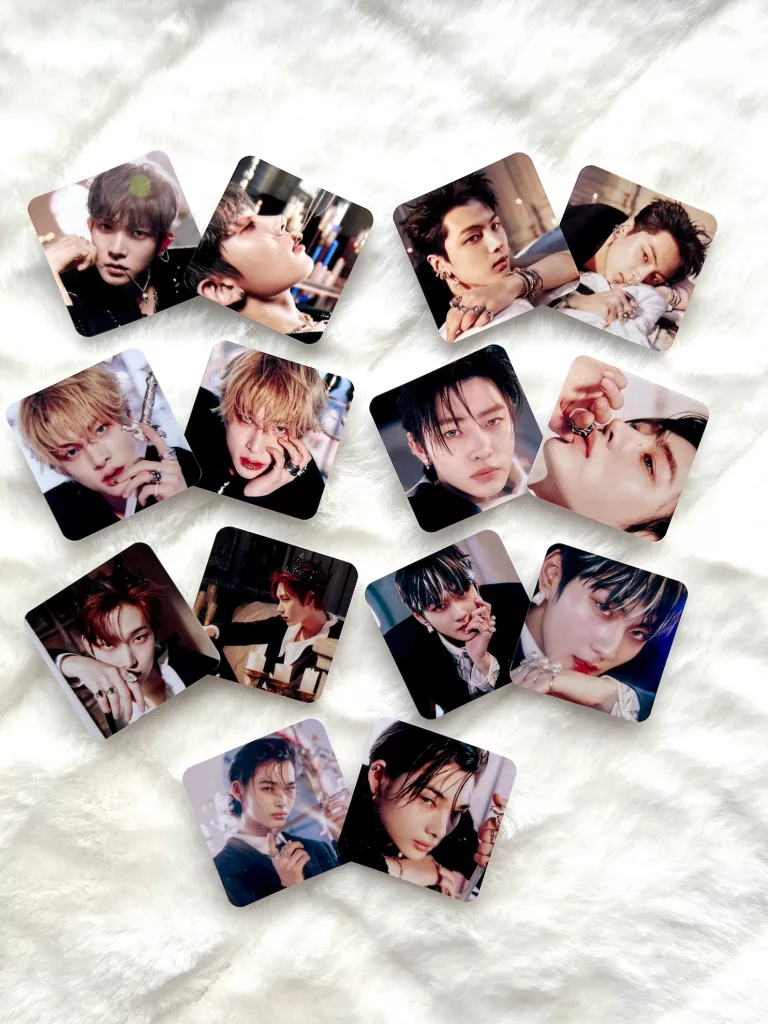 Let us know which items you love most and which you'll be using to rep ENHYPEN by using the hashtag #EnViWishlist on social media!
Interested in more K-pop merch? Check out our ITZY-inspired merch round-up here!