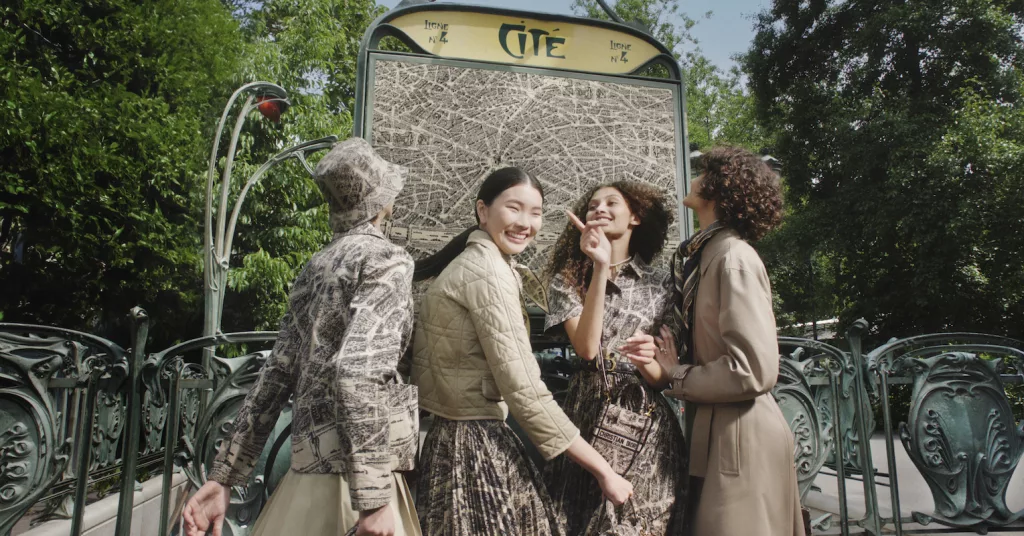 French fashion house Dior released its latest campaigns, inspired by the City of Lights. The releases highlight the Plan de Paris motif (Dior's cartographic reinterpretation of the French capital) and the Lady Dior bag. Dior collaborated with Elaine Constantine and Brigitte Niedermair to present these ultra-desirable brand staples.
A Fresh Take on Chic
With the Parisian cityscape as a backdrop, photographer and director Elaine Constantine showcased the "Plan de Paris" line in a series of photos revealing the city's streets and buildings. In this editorial, Constantine shot a selection of products, including knitwear, trendy trench coats, and voluminous dresses. The models donned these pieces, oozing refreshing and youthful energy — in Dior's words, "a joyful boldness that translates Parisian effervescence and lightness through the prism of Dior elegance."
Get to Know Elaine Constantine
Joyful boldness is the perfect description of Constantine's photographic style. The famed creative is known for works that evoke a sense of unfiltered carefreeness. In fact, this ability to capture the honest and raw emotions of youth is what led to her rise in the world of fashion. With the authentic emotions that radiate from her images, she has been able to resonate with younger generations of fashion enthusiasts. Her distinctive style has also led her to exhibit her work in British museums such as the Tate Britain and the Victoria and Albert Museum.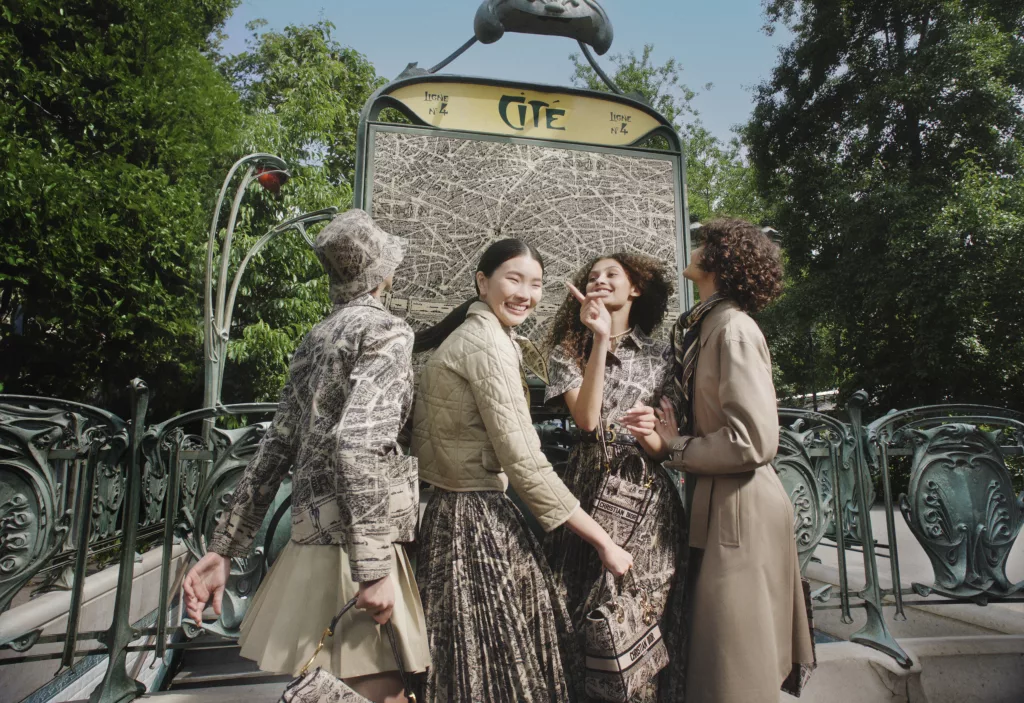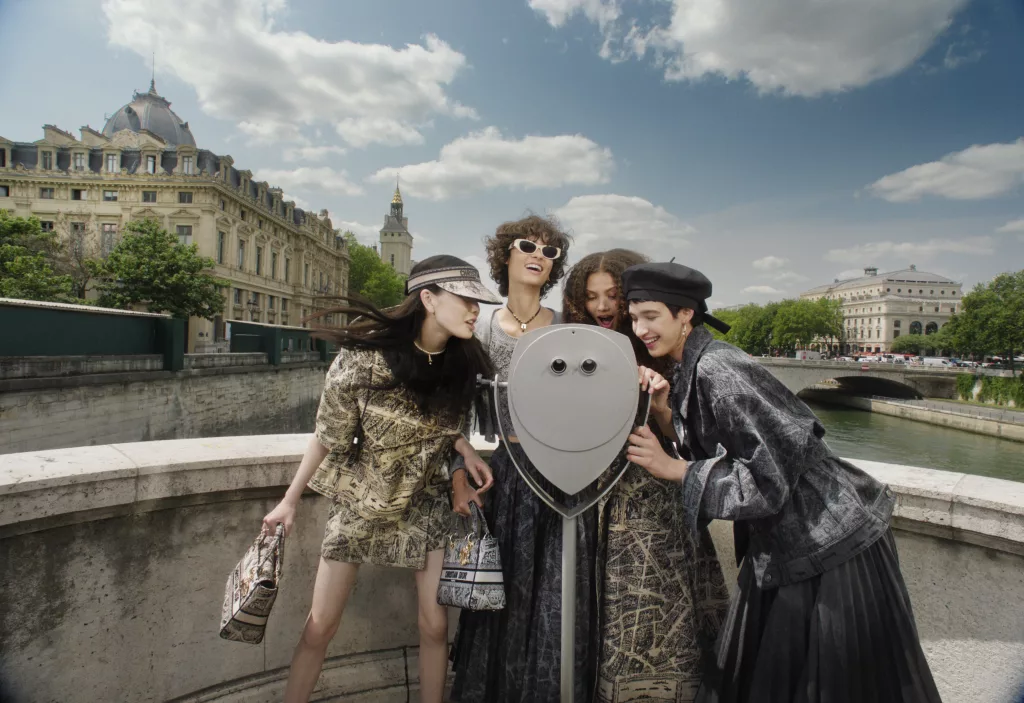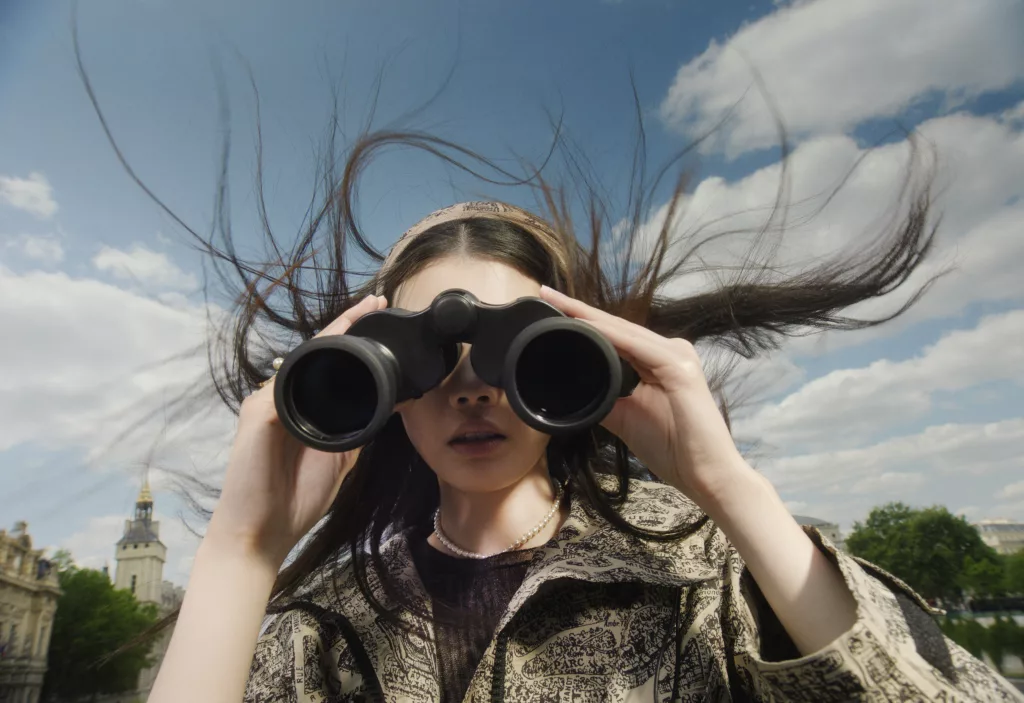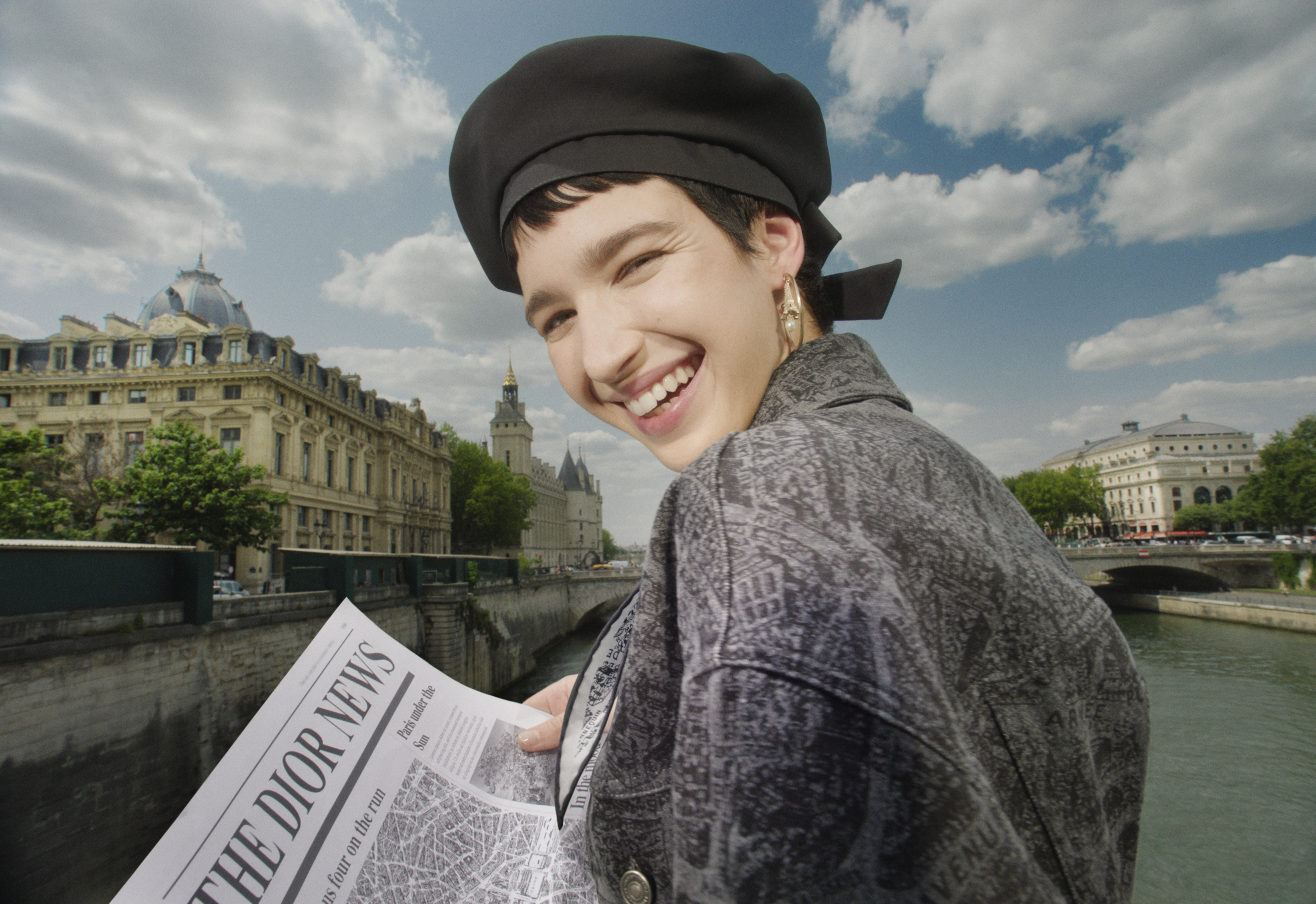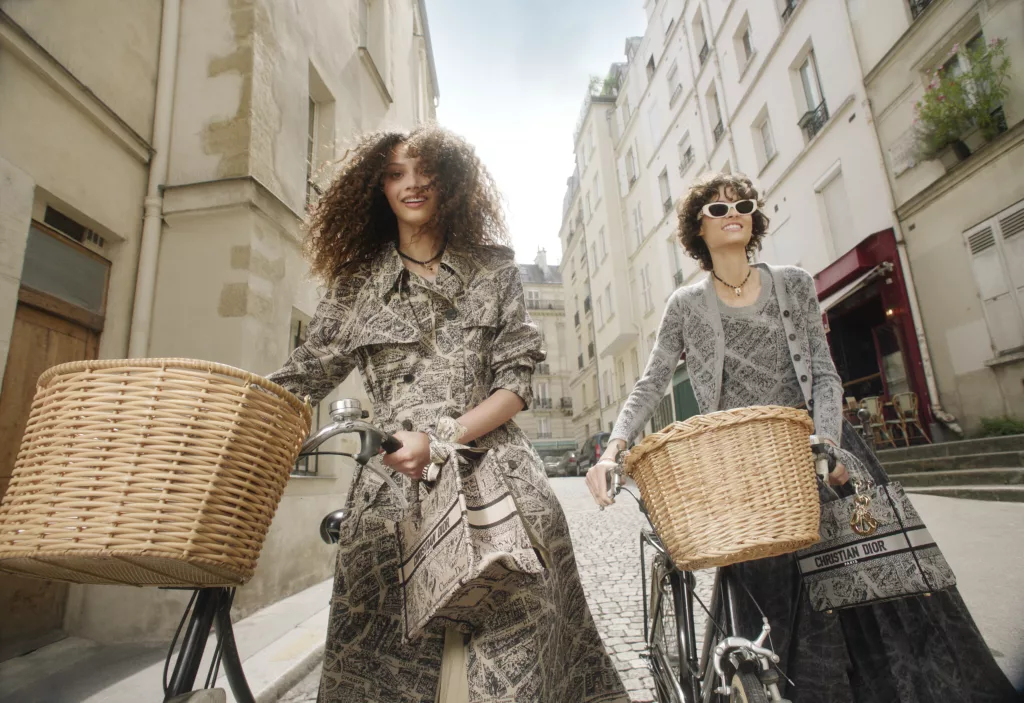 Dior Aw23 Plan De Paris Campaign © Elaine Constantine
Elegance Across the Eiffel
The city of Paris and the Lady Dior bag are at the core of Dior's identity. Thus, the brand combined both elements in a photographic collaboration with Brigitte Niedermair. Set right in front of the Eiffel Tower, the campaign features models posing dynamically in looks from the "Plan de Paris" collection and carrying sleek iterations of the Lady Dior bag. Look a little closer and you'll notice that the metallic structure of the tower perfectly complements the cannage pattern on the iconic bag.
Bringing Drama to Dior
Prior to this project, Niedermair worked with Dior on several projects, including the Almaty exhibition, and the FW22, SS23 Jeans and FW23 campaigns. With the photographer's bold and defined style, the partnerships have brought an edgier side to the label's creations. Her sensibility to create dynamic imagery often finds inspiration in classical paintings, which explains the sense of theatrics and class found in her photography.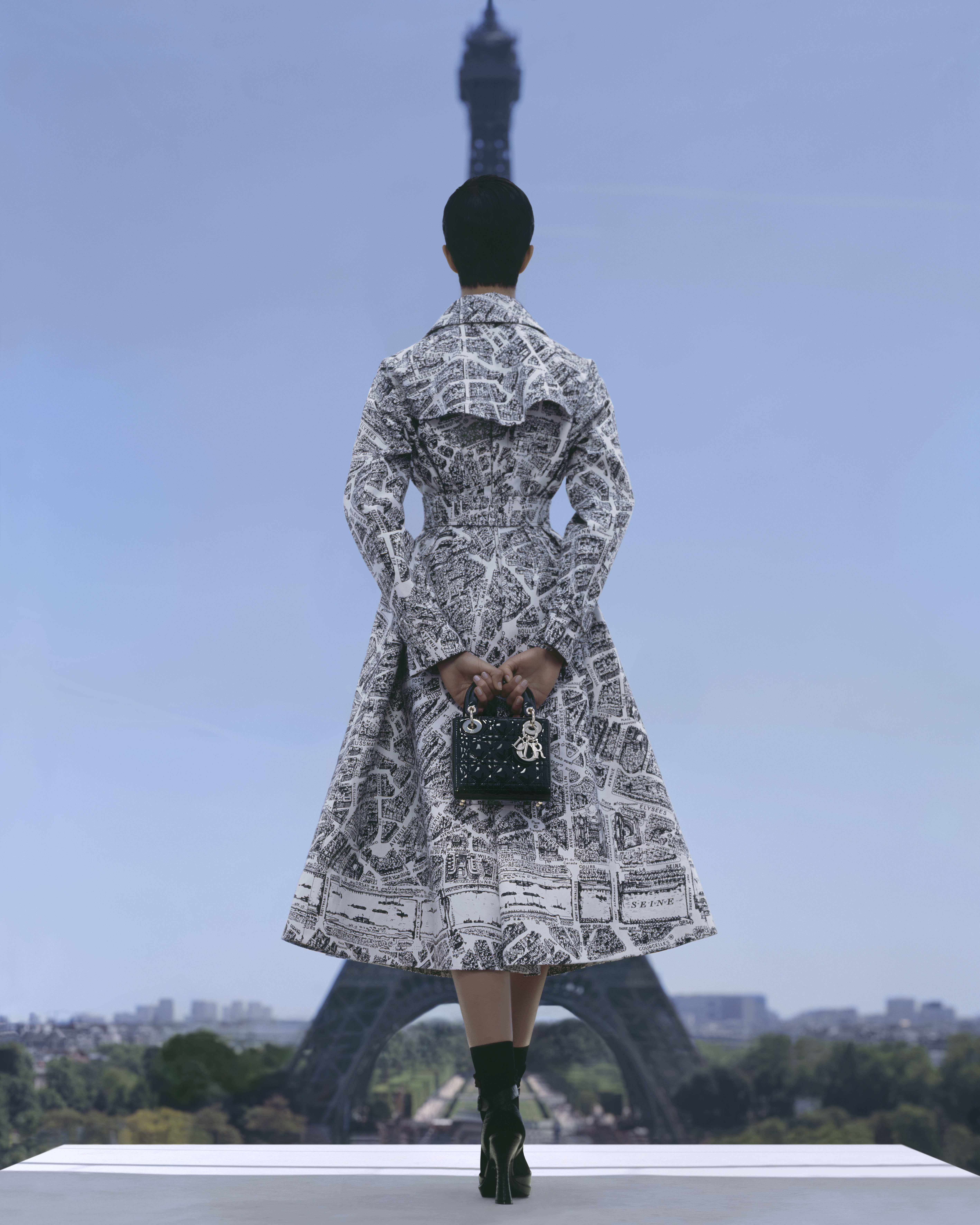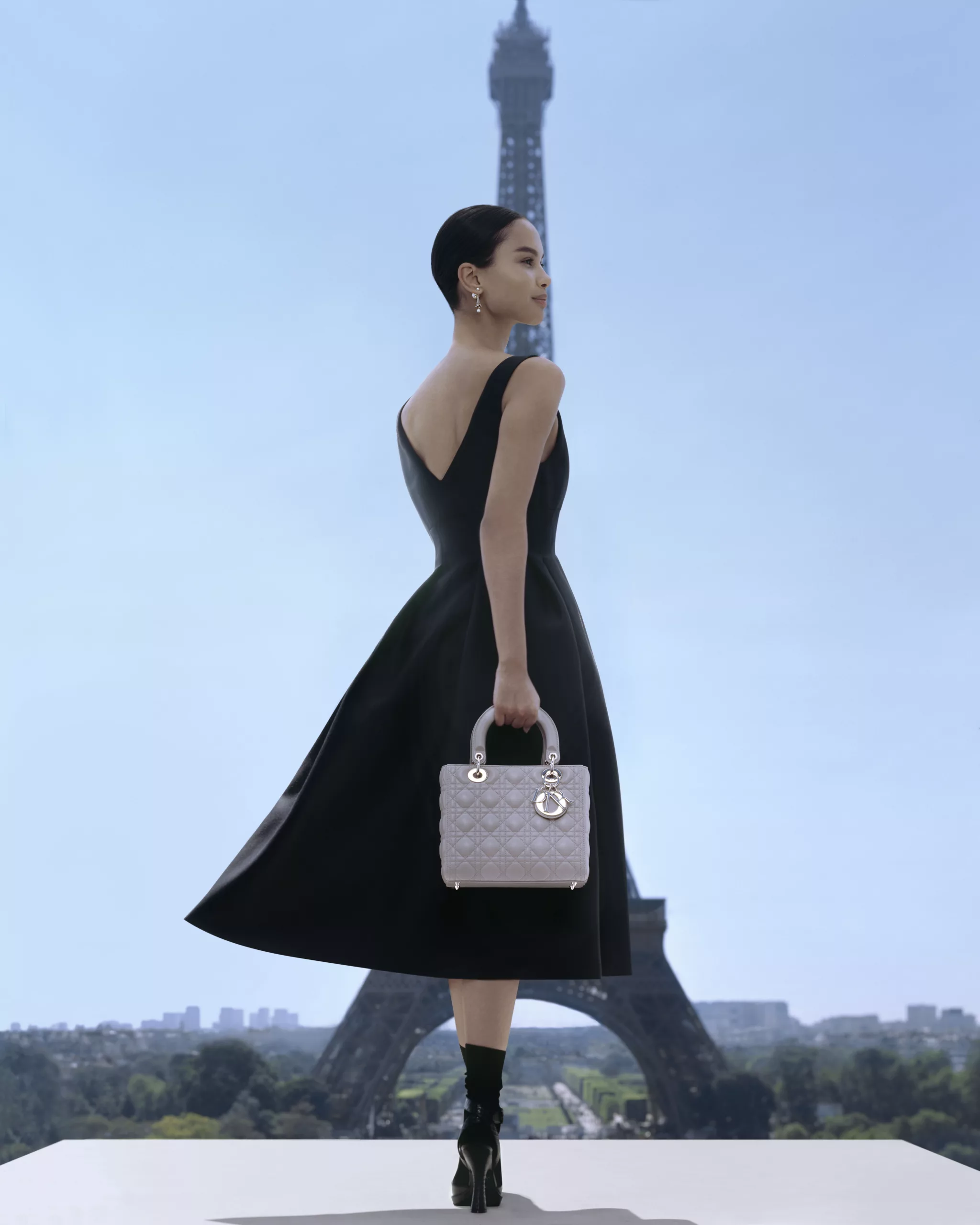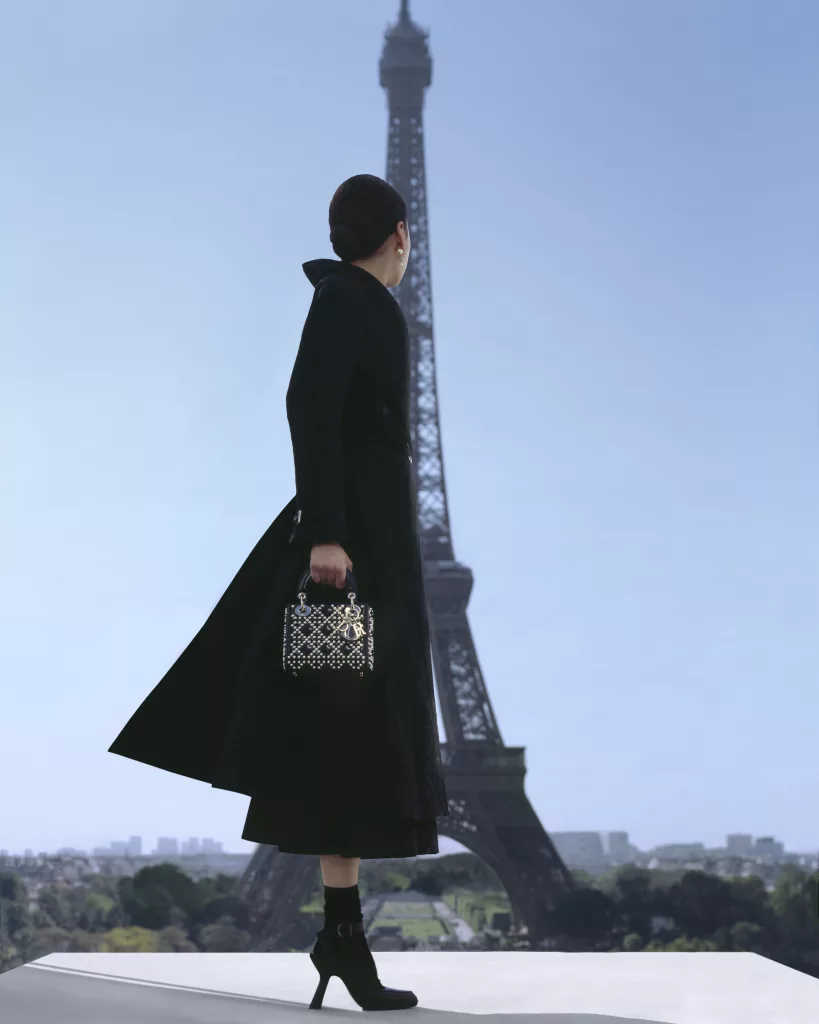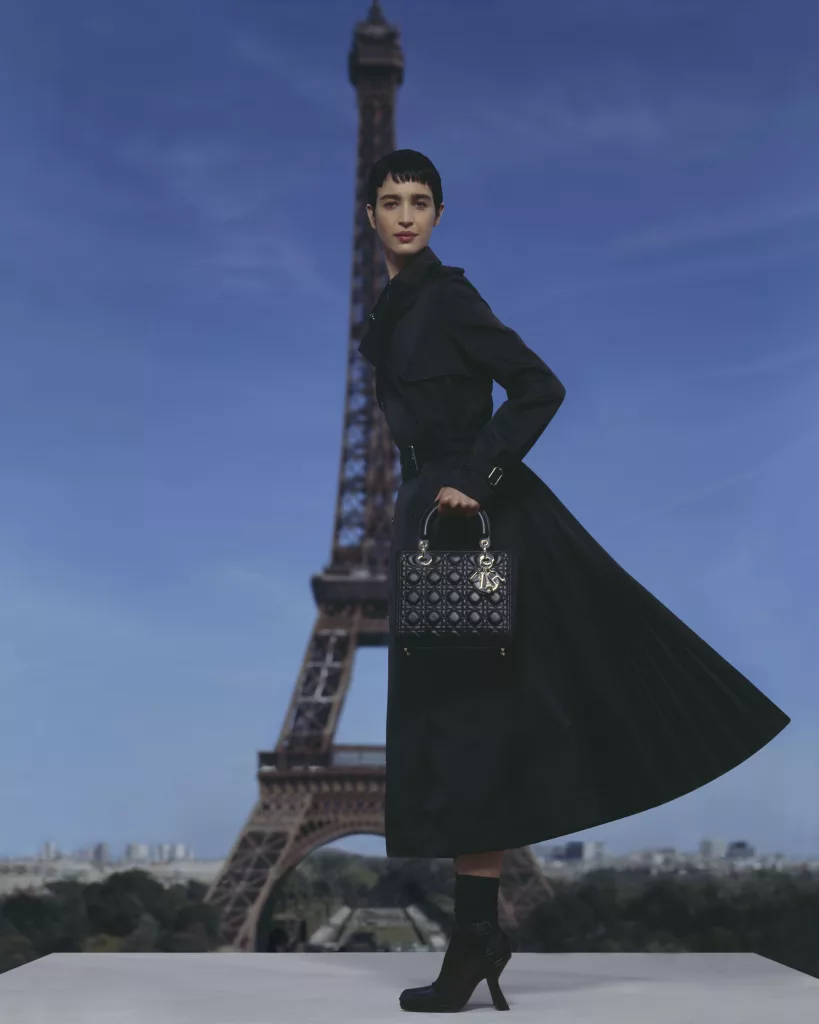 Dior Aw23 Lady Dior Tour Eiffel © Brigitte Niedermair
The Plan de Paris pattern was first introduced in the brand's Spring Summer 2023 Ready-to-Wear show. Now, Dior presents its latest campaign, allowing brand lovers and fashion enthusiasts to discover the pieces in a vibrant but cosmopolitan Parisian setting.
Interested in more fashion news? Read about Tu Tontawan's appointment as Dior brand ambassador here.