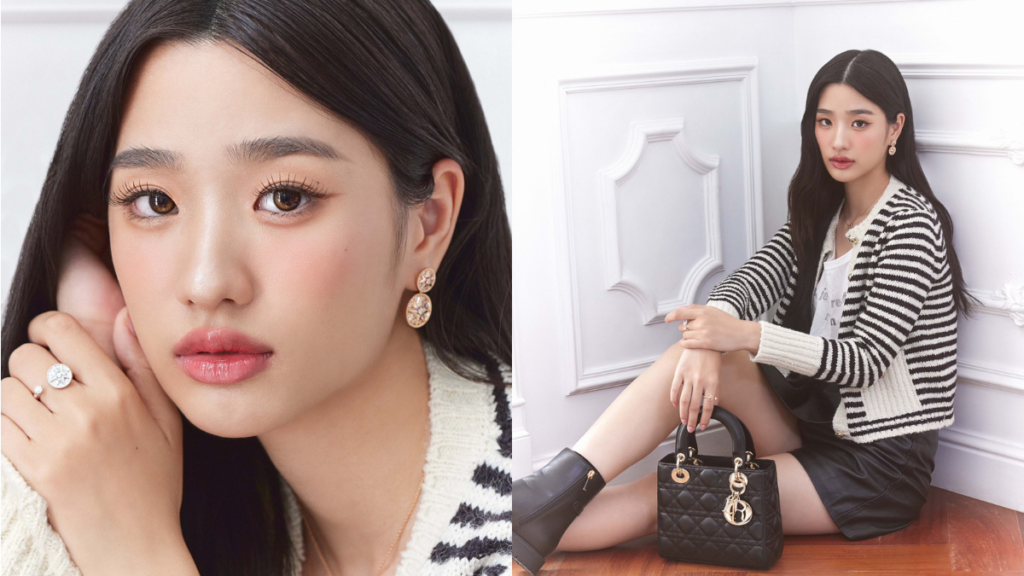 On September 20, Dior announced Tu Tontawan as its newest brand ambassador. The Thai model is the latest Asian celebrity to join the ranks of the Dior family, representing the brand's fashion and jewelry lines in Thailand. The ambassadorship was accompanied by confirmation that Tontawan will attend Dior's upcoming show at Paris Fashion Week.
Tontawan x Dior
With a full portfolio of sponsored social media posts under her belt, Tontawan is no stranger to Dior's exuberant glamour. An impressive number of Dior-approved promotional posts are interspersed among her many high fashion and luxury activities. For more than a year, Tontawan has partnered with the French label to promote Dior's signature purses, Dior Joaillerie collections, and various Dior Beauty launches. 
Tontawan has built a strong relationship with Dior offline as well. As a long-time friend of the brand, the star has worn Dior pieces on the cover of various magazines and attended multiple brand events, including the Dior Beauty Prestige Le Nectar launch last month. The actress has also contributed to promoting Dior's Fashion Week shows remotely. According to a report by the fashion data company Launchmetrics, at the latest Couture Fashion Week, Tontawan generated an admirable $368K in Media Impact Value™ (MIV®) without stepping foot in Paris.
"With her grace and sophistication, Tontawan epitomizes Dior's ever-evolving spirit and elegance, showcasing a timeless and reimagined form of femininity," the brand shared in its social media announcement, praising Tontawan's charms and aptness to represent Dior. Tontawan's celebrity friends and loyal supporters flocked to the announcement post. Among others, Thai fashion and beauty personalities Win Metawin, Bright, Prim, and Love congratulated the actress on her highly-anticipated ambassadorship. 
More About Tontawan
Tontawan is a Thai actress and model better known for her leading role in F4 Thailand: Boys Over Flowers (2021). She has appeared in music videos and acted in several series since her television debut. Tontawan is also a key player in the fashion industry, despite the relatively recent start to her career — Burberry, Prada, Miu Miu, and Chanel are just a few globally renowned names she has worked with, in addition to her most recent conquest: Dior. 
Tontawan's appointment as a brand ambassador follows an uptick of high fashion ambassadorship announcements across regions of Asia. For years, the house has worked to build its influence in Asia, tapping into the star power of Asian celebrities such as BLACKPINK's Jisoo, TXT, Cha Eun Woo, and Thai superstars Nattawin Wattanagitiphat and Phakphum Romsaithong — better known as Apo and Mile, respectively. 
With Tontawan as part of the brand's Thai family, Dior continues to refine its reputation in one of the most important markets for luxury fashion.
Read more about Dior's recently-appointed ambassadors, K-pop group TOMORROW X TOGETHER, here!