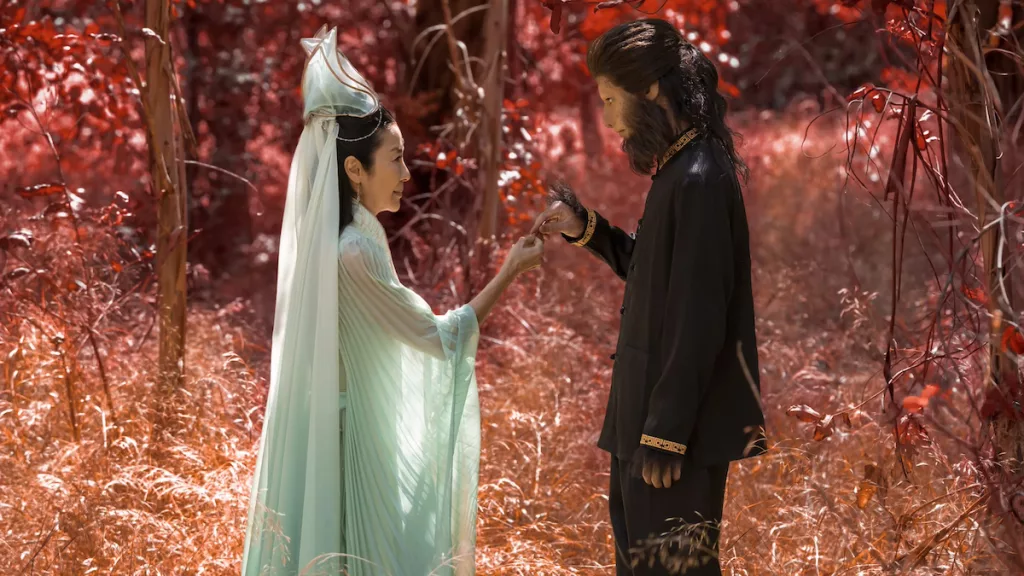 Disney+ takes on classic Chinese legends in its latest coming-of-age series American Born Chinese (2023). Packing action and comedy together, the newest series follows high schooler Jin Wang in his tumultuous sophomore year. Socially awkward but with dreams of breaking out of the trenches of school popularity, Jin and his nerd status need a major revision before entering the jock leagues. But when considerably nerdy exchange student Wei-Chen is designated to Jin's care, problems start steamrolling into Jin's life that make his goals further from his reach. With eight episodes that premiered on May 24, check out Jin Wang's story in American Born Chinese.
Graphic Novel Turned Series
American Born Chinese was inspired by creator Gene Luen Yang's original graphic novel, similarly named American Born Chinese, in 2006. Establishing the basis of the show's storyline, the graphic novel houses a significant portion of Asian culture in reference to Chinese cultural text. With large references to Journey to the West—considered one of China's Four Great Classical Novels—popular character Sun Wukong makes an appearance as the Monkey King.
Heaven, home of Sun Wukong, and Earth, home of Jin Wang, are two different worlds that weren't supposed to meet, much less know of the other's existence. But when Heaven is disturbed with the threat of an uprising, the two worlds end up clashing as Sun Wukong's son dreams of a personal, teenaged guide on Earth. Hoping to find the legendary Fourth Scroll that is rumored to hold enough power to stop the uprising, Sun Wukong's son poses in Jin's school as the new exchange student Wei-Chen. Determined to stop an imposing war in the Heavenly Realm, Wei-Chen just needs to convince Jin to guide him to the Scroll.
Summary: Misfortunate Guides
Jin Wang, son of a Taiwanese immigrant family, is a tenth grader at Sierra Mona High School who just wants his sophomore year to be different—less of his comic book nerd status and certainly not being associated with the school's cosplayers. With a crush on his biology classmate and a dream to make it onto the school's junior varsity soccer team, Jin has high stakes in making his hobbies more socially acceptable. But when the student body spreads a video of him falling into a wheeled trash can and crashing into a wall, his school status changes from a nobody to a school-wide meme. Turned into a laughing stock that has him popular in all the wrong ways, Jin quickly falls another social tier.
Jin's misfortune seems to trail him as another problem wilters his budding social life. Assigned to personally assist new exchange student Wei-Chen as a fellow Asian student, Jin is now paired to a clingy and socially clueless partner—utterly destroying his chances at getting with his crush. With Wei-Chen insisting that they become friends and bond over their shared interest in comic books and figurines, Jin struggles to balance his social reputation and hidden nerdy interests. This balance starts tipping as he gets accepted into the soccer team and his social life starts favoring his newly attached jock status. Wei-Chen isn't a priority until Jin witnesses him engaging in fully fledged combat with a mythical being who really shouldn't have been real. Scared for his life, Jin questions Wei-Chen's identity as a regular student. Revealing his identity as Sun Wukong's son and insisting on Jin's guidance to save his otherworldly homeland, Wei-Chen begs Jin to accept his role as a guide—magical or not. Skeptical but non-confrontational, Jin reluctantly accepts.
Gods, Sons, and Mortals
Ben Wang as Jin Wang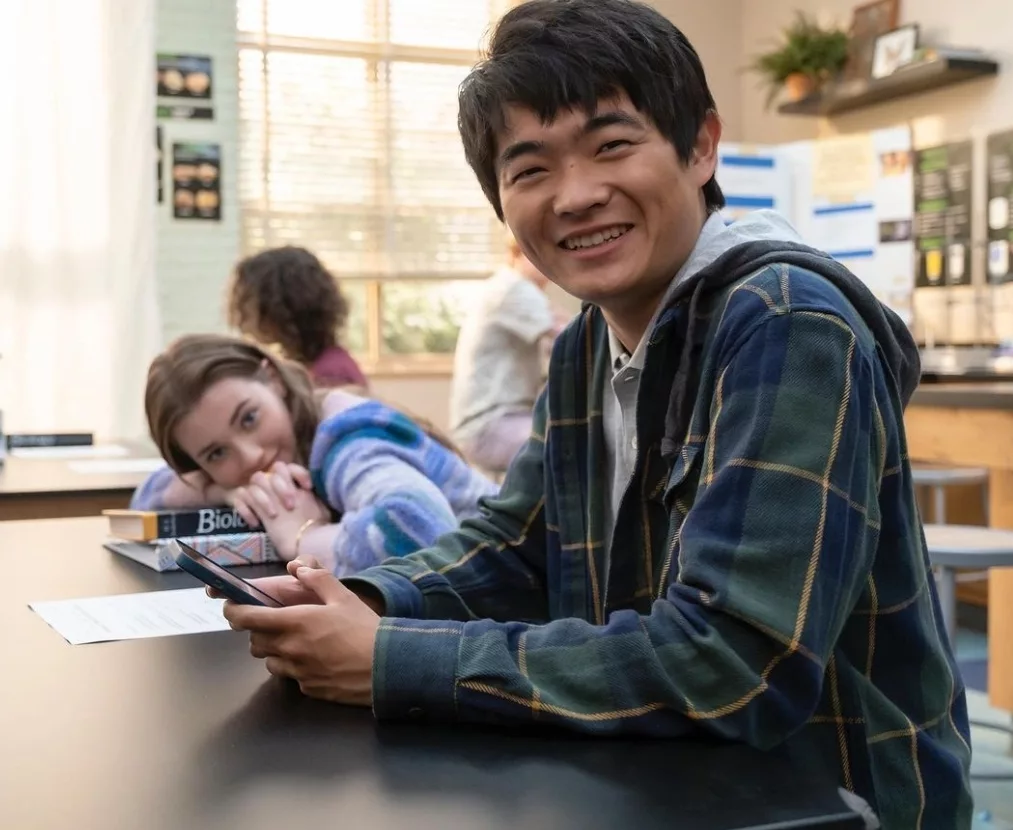 Ben Wang plays Jin Wang, an ordinary, introverted kid who prefers to stay non-confrontational. Insisting on self-inflicting emotional pain rather than inconveniencing others, Jin is generally avoidant of all his problems. Awkwardly shuffling around his emotions, his priorities are constantly tossed around as he starts to experience loss, disappointment, and doubt.
When Jin's family life starts falling apart after his social life starts to improve, he is riddled with constant internal conflict that has him make some bad decisions. Yet, his character growth has viewers hooked on Jin's grasp of life lessons as he bumps into problems. Through repeated trial and error, Jin encounters change that forces him to shed his feeble mentality.
Jimmy Liu as Wei-Chen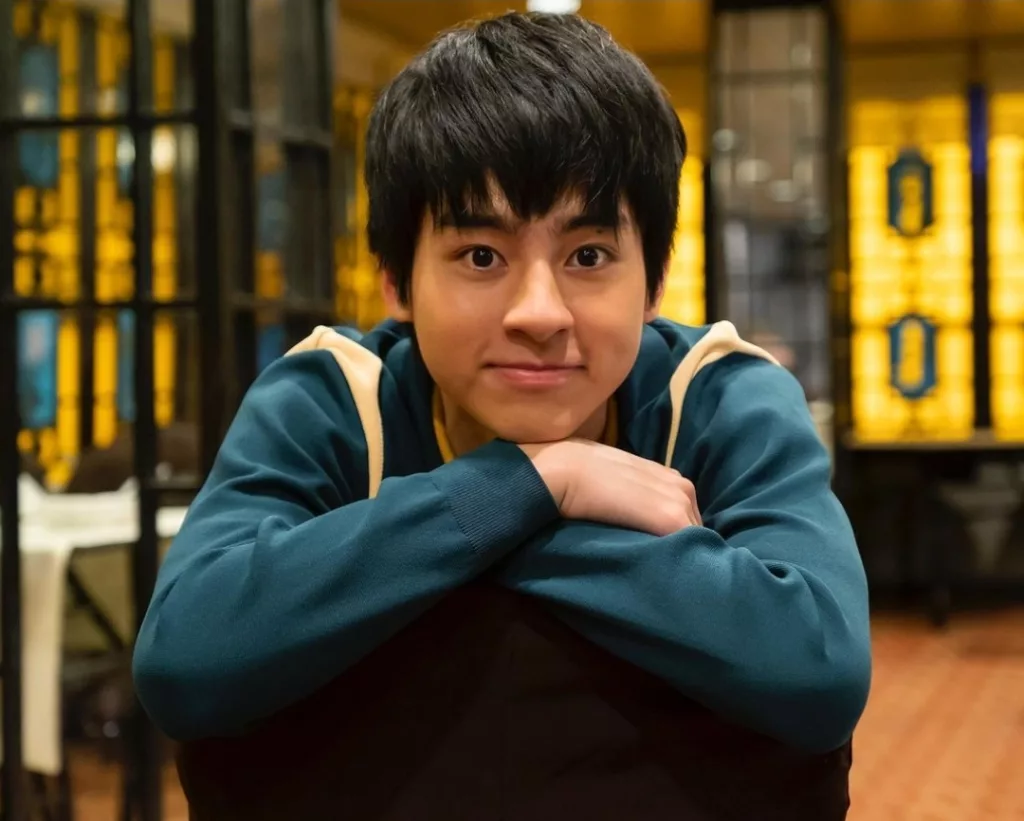 Jimmy Liu is Wei-Chen, the school's new Chinese exchange student who has a heart of gold. Shameless in expressing his interests or desires, his confident behavior is so unlike Jin's that it leaves Jin reeling. The unfamiliar high school environment is never a barrier to Wei-Chen's headstrong actions, although he leads with a reckless if not idealistic personality. Unknowingly joining a protest after being convinced that it would make Jin happy, Wei-Chen's happiness as Jin's friend is noticeable even without his lighthearted smile on screen.
Desperate to fill his time and space with Jin, Wei-Chen leaps at any chance to become closer to him—going as far as to help Jin wrap an entire statue in toilet paper. Rebellious but loyal, Wei-Chen confidently counters Sun Wukong's doubt towards Jin, insisting on his ability as a guide even if Jin himself is doubtful. And while Jin's friendly treatment towards him falters at times, Wei-Chen bounds back without any bitterness even after getting pushed away time and time again. Grabbing the hearts of viewers as a good-hearted individual, Wei-Chen is a vital character who pushes Jin towards self-assurance.
Michelle Yeoh as Guanyin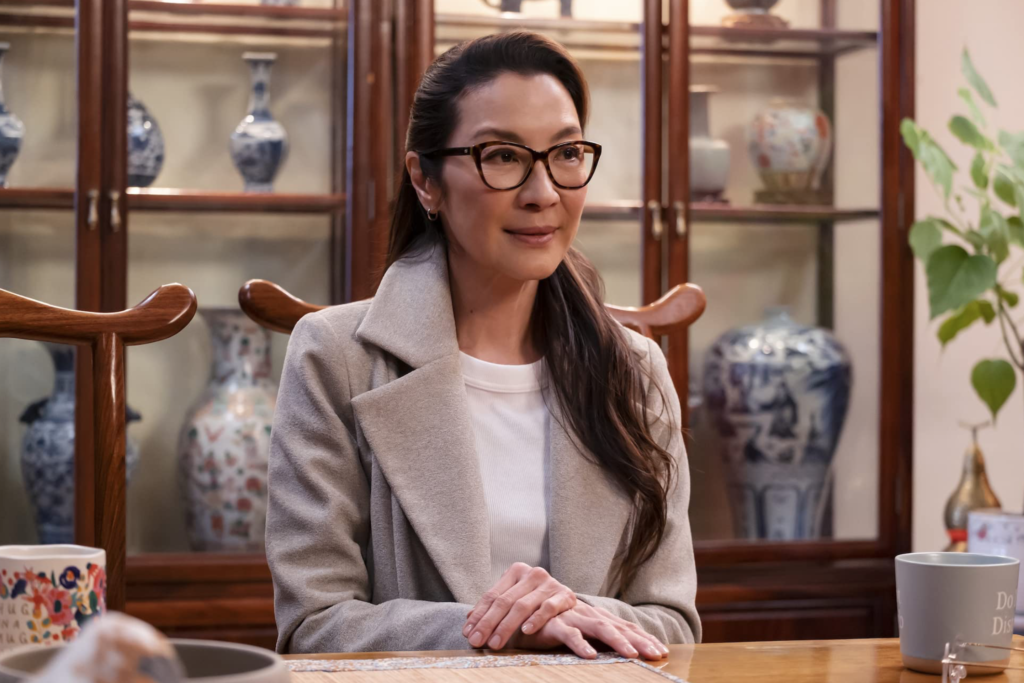 Michelle Yeoh is the resident guardian-turned-auntie Guanyin, guiding Wei-Chen towards his goal of finding the Fourth Scroll. Familiar with Sun Wukong, Guanyin is a kind-hearted being who looks over Wei-Chen just as she did his father. Housing Wei-Chen and offering him advice on befriending Jin, she is generally a calm and composed character who aligns with that of a Heavenly mentor. Yet, Guanyin is a multi-faceted character who is equally comedic and badass—fighting enemies by day and saving soy sauce packets by night.
An Asian American Story
The Asian immigrant story is strongly woven into American Born Chinese with the Wang family battling with the imminent threat of divorce that stems from the difficulties of living in a foreign nation. There is a noticeable appearance of culturally Asian representation that is incredibly heartfelt and touching, with personal stories that aren't distant from reality. With moments of reconciliation and retaliation embedded in bittersweet scenes, there is an impressive amount of Asian and Asian-inspired details alongside the action.
American Born Chinese also tackles the topic of anti-Asian hate, weaving in the impact of school bullying and community support. With the symbolic reintroduction of Asian culture back into Jin's life through Wei-Chen, Jin is learning more about himself and his culture whilst finding his own identity. With generational references, cultural notes, and societal problems, American Born Chinese goes beyond action to dive deeper into the Asian American story.
For more American Born Chinese content, check out their Instagram and watch American Born Chinese on Disney+.
Interested in more ACT!ON TV series content? Read our piece on XO, Kitty here!