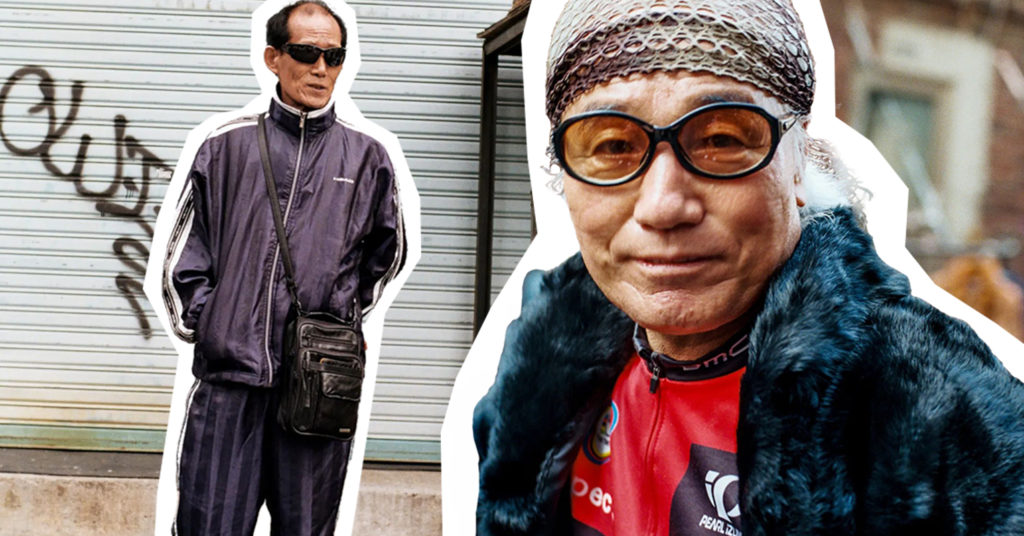 A woman with bright, red lips nestled in an oversized coat. A man decked out in head-to-toe leather with a hard expression to match; another in all-fur with a giant staff in hand. These are just some of the idiosyncratic characters found in the work of Seoul photographer Kim Dong Hyun. While South Korean society pressures people to blend in, Kim's photography unveils a rich world of senior fashionistas; an older generation of trailblazers who refuse conformity by asserting themselves creatively. Flip through his work, and you'll find hints of logomania, gorpcore, and even a splash of Y2K. "Do they know?" Kim once asked himself, "are they trying to follow these trends on purpose? Or do they just dress like this?" Kim began his photography project to answer these very questions.
Fashionable From the Start
Photographer Kim Dong Hyun cultivated an interest in fashion from a young age. His grandmother owned a children's clothing store, so he always had first dibs on the trendiest clothes. Kim's interest in fashion persisted through middle and high school, and he later went on to study fashion at university. It was at this time that he started taking photos for fun. "I was starting school a bit late, so I was looking for some kind of extracurricular activity to boost my credentials," he shared with EnVi. Inspiration struck upon a visit to Seoul's Dongmyo Market.
Kim was a frequent visitor to Dongmyo Market, a huge flea market in the center of Seoul where shoppers can find stylish and affordable pieces. While sifting through piles of clothing, he realized he was reaching for the same things as the market's older patrons. He grew more attuned to the styles of the older generation and developed an eye to spot the most fashionable among them. However, the photographer wondered why there wasn't anyone talking about them. So, he brought his camera out and scoped out older Seoul neighborhoods to snap his favorite looks.
Mut
What began as a fun hobby quickly became a serious profession when his go-to darkroom offered him their space for a solo exhibition. His photos were warmly received, and the positive reception became a huge source of encouragement for Kim. Bolstered by the success of the show, the creative took his project to the next level: publishing a photography book of his favorite outfits thus far. Aptly titled Mut: ​​Street Fashion Of Seoul —the Korean word meaning something along the lines of zest, style, or cool— the book is a distillation of Kim's fashionable, but otherwise inexplicable subjects. His work has since been featured in international publications such as The Guardian, Huffington Post, and Vogue.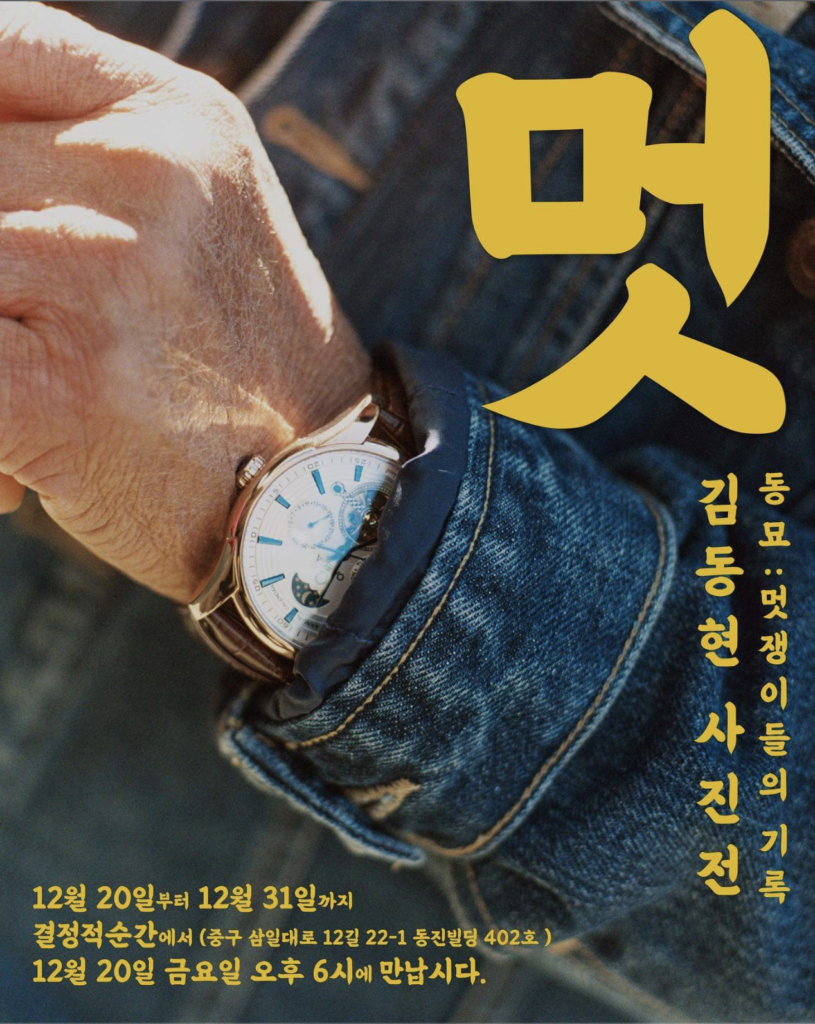 An Empathetic Lens
From subject to the viewer and vice-versa, empathy is at the core of Kim's photographs. "I am so grateful that people I have never met could relate to my work," the photographer said. He wants his photos to bridge generational differences by depicting subjects through a trendy lens, a kind of treatment rarely doled out to older generations. Through this, his photos subvert ageist cliches and champion the subject's styles, not in spite of their age, but because of it. "I intentionally take photos of people wearing clothes that are fashionable and relatable to the younger people's trends. It's my way of showing people that the older generation can be stylish even when fashion changes so quickly."
Comments under Kim's Instagram posts reveal the success of his project. "He knows how to live life!" reads one comment. "I wanna be just like this guy when I grow up," reads another. Enclaves of younger people are able to relate to fellow fashion lovers regardless of age. For Kim too, his photos have been a source of strength and inspiration. He can distinctly remember one specific photo taken during an especially difficult moment in his life.
At the time, Vogue Korea asked the photographer to take photos for an upcoming issue. Kim was given two months for the project, but he was running into huge roadblocks. "I was used to getting rejected if I asked for a photo, but I would go days without getting a single one." The pressure was all the greater because Kim was supposed to be looking for jobs, but was spending all his time trying to get a good photo. Then, a woman appeared at Namdaemun Market looking like a chimera. Her hair was violet, and her silver shoes dazzled in the light. He carefully approached her for a photo, and she enthusiastically said yes. After snapping a few photos, he immediately ran to get it developed. "I can't really describe the inexplicable joy I felt when I saw the photo. It felt like the painful last few days were leading up to this moment."
The Future of Fashion
Kim's work has given him a lot to think about in terms of his own style. He has learned from his encounters with people who are fashionable not in their ability to track and mimic trends, but in their dedication to crafting a distinct personal style. This realization reverberates the famous distinction between fashion and style. "Now, when I go shopping, I first think about if it really suits me," Kim explained, recognizing the value of learning from our elders. The photographer adds that he hopes to see better inclusion of older people in the fashion world. "We must start creating a culture where we respect our elders if we want to feel that respect later."
Find more fashionable seniors by following Kim Dong Hyun's work on Instagram.
Tap into the minds of more leading figures in the creative industry. Check out more of EnVi's creative spotlights here.