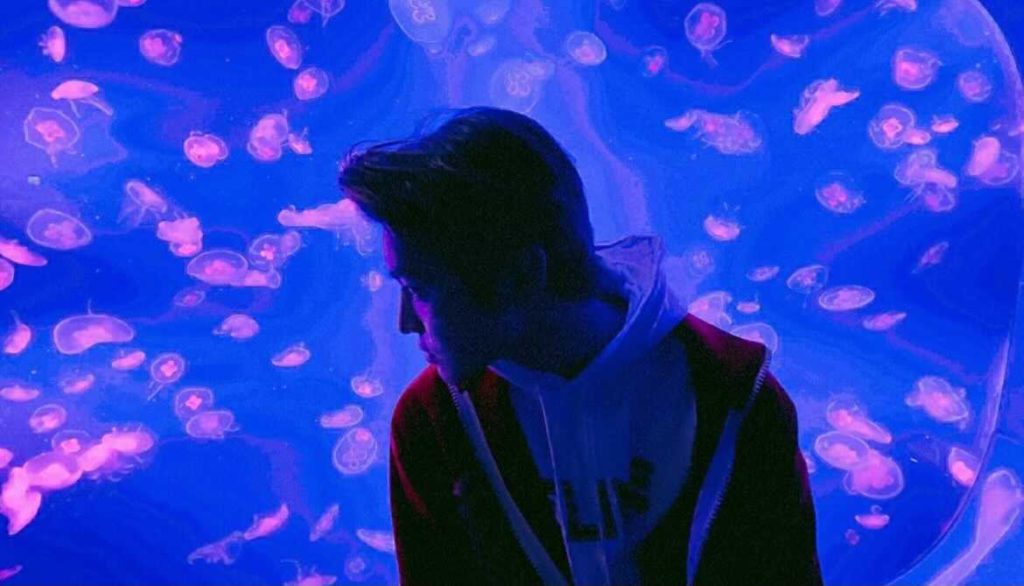 By Ellie Forte | @filthydinosaurs
On April 19th at 12AM KST, NCT's Taeyong released the highly anticipated song, "Blue," on his personal Soundcloud. "Blue," a slower song, encapsulates Taeyong's skill as a vocalist and a lyricist. In its first hour, "Blue" reached 145K streams. Not only were streams impressive, but the hashtag #TAEYONG_Blue trended at #4 world wide.
The song, which was first previewed to fans May 24th 2020 on VLIVE, tells a story of his own emotions. When Taeyong first revealed the song on VLIVE, he explained that he was dealing with his own personal troubles and that it was a difficult time for him. The song tells a story of upset, frustration and exhaustion, and has already become one of comfort and growth for his fans.  In this musical journey, Taeyong shows his ability to capture the hearts of his listeners with passion. 
Fan Reactions
I am not your strongest soldier god https://t.co/Zc4KYAaCkp

— ? (@tokkiknight) April 18, 2021
blue has been one of my favourite unreleased taeyong songs ever since he played that snippet and hearing the song in full, I can confidently say it's his best released song!!

— caa (@taeyongnct) April 18, 2021
taeyong: ᶦᵗ'ˢ ᵒᵏᵃʸ ᶦᵗ'ˢ ᵒᵏᵃʸ ⁿᵒʷ
me: pic.twitter.com/UTJgjdBHoN

— ro ? (@ROROSIE71) April 18, 2021
when Taeyong said he wrote Blue while going through a difficult time, it broke me but I guess part of why it's been a comforting song for me is bc I remember Taeyong's approach to sadness and how he tries to appreciate the bad times as much as the good

— Niny ? Blue (@LTYKAI) April 18, 2021
Building a Community
Taeyong has built a community of producers and writers that he is able to create music with. For an artist, a team of people to create with is incredibly important. Through creating art, supporting fellow composers and producers, he continues to be treasured amongst producers and songwriters. Zayson Wong, who composed and arranged "Blue," sent Taeyong a message of love and support on Twitter. 
Taeyong's "Blue" now out on SoundCloud ?? a true artist and friend, thank you TY pic.twitter.com/gfC5a0EbF2

— Zayson (@zayson_w) April 18, 2021
Other creatives like SQUAR (BLUR)  took part in composing the song. KIM J.E, is the artist that works with Taeyong to create the thumbnails done for "GTA 1," "GTA 2" and "Blue."
Consistency
Through every release, Taeyong shows that he is committed to putting out quality music for fans to listen to. Each song tells a new story with thoughtful production. 
Haven't listened to "Blue" yet? Make sure to listen here! Don't forget to also check out our other pieces covering Taeyong's "GTA"  and "Dark Clouds."  
Thumbnail courtesy of SM Entertainment.