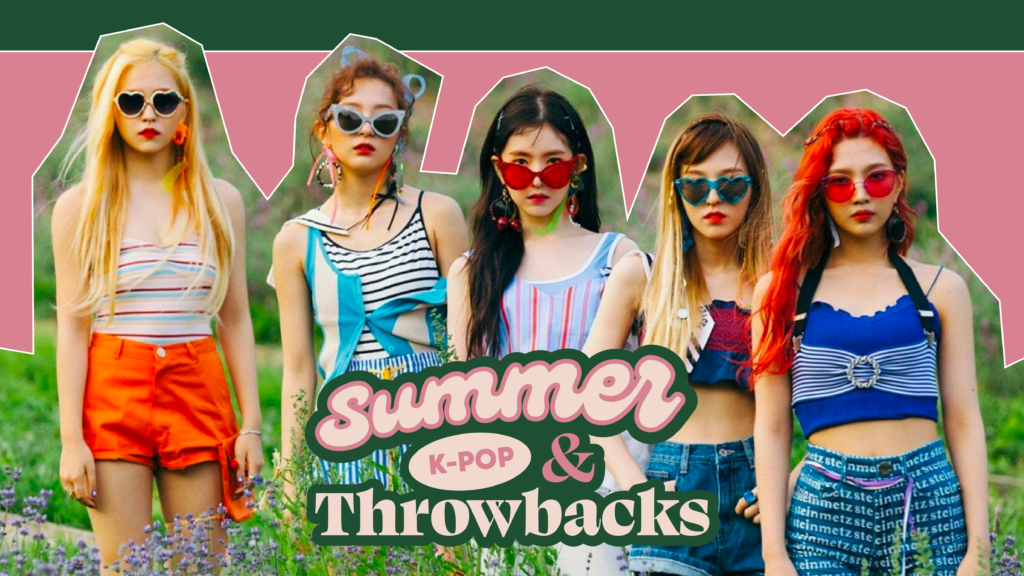 Want to celebrate this year's bright summer with fun K-pop songs you can bop to? EnVi's got you covered! From your favorite title tracks to B-sides that some of us wish got more appreciation, our "It's a K-pop Kind of Summer" playlist will keep you company. Come celebrate this sunny season with some of the most well-known old-school summer tracks for you to relive the second and third generations of K-pop. We also have the latest summer releases just waiting for you to discover!
We've separated each song into different categories so you can find which ones you think you'd enjoy most. They're all fit for jamming the whole day as they sing about the warm morning sun to the hot summer breeze at night. You may even rediscover a few summer bops that you only heard once but couldn't quite figure the title out.
Summer Queens SISTAR
To start your summer off on the right foot, we recommend beginning with SISTAR's refreshing discography.
For most second and third-generation K-pop fans, summer was incomplete without SISTAR's legendary title tracks. SISTAR's summer bops remain the most iconic must-listen-to songs for old and new K-pop fans alike even after their disbandment. One of their most popular summer tunes includes "Shake It." In the song, the girls are in various settings in which they encourage everyone around them to dance. Its fun and energetic music video also features soloist Wonho and MONSTA X member, Shownu!
Summer Love Classics
Summer is all about love and enjoying happy moments with loved ones. Fall in love this season with these tracks, which sing about romantic feelings and falling head over heels, such as Girl's Day's "Darling." In the song's music video, members Sojin, Yura, Minah, and Hyeri dance and sing along in various fun summer-themed outfits. You can also enjoy the bright feel of AOA's lifeguard-themed music video "Good Luck" and Secret's lovely confession song, "YooHoo."
Stay Fresh
Make this special radiant season refreshing with these songs inspired by cold summer delicacies. In particular, ORANGE CARAMEL's "Abing abing," and HYUNA's "Ice Cream" will be sure to help you beat the heat with their dessert-themed lyrics and vibrant music videos.
Summer Nights
Summer doesn't end as the sun sets. It can get even livelier with these nighttime summer songs. SPICA's "Tonight" sings about long-awaited nights while anticipating "the sun that will rise tomorrow morning." BEAST's "Beautiful Night" is another perfect song to jam to when the sun is down, with addicting lyrics about wanting those summer nights to last forever.
Jam It Out
What would summer be without energetic tracks to dance to? K-pop offers a lot of vibrant songs, and we compiled a list of essential jam-out session songs. From 9MUSES' "Hurt Locker" to PSY's most recent high-spirited release, "That That," these tracks will bring life to your summer raves.
B-Side Bops
Last but certainly not least, Team EnVi also recommends these lively B-sides that are certain to keep your summer joyful. If you feel like jamming alone throughout warm nights or plugging in your earphones during road trips, these tunes will keep you company as they go at a more relaxing pace. If you haven't heard of these tracks yet, we invite you to come and expand your playlist with these gems that you simply cannot miss.
Looking for more K-pop music? Check out all of EnVi's themed playlists here.