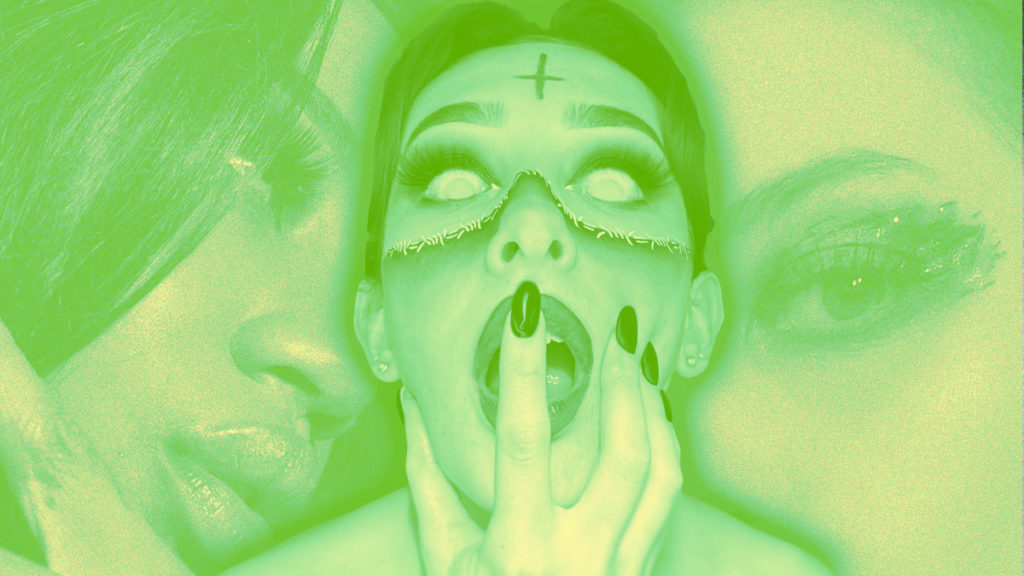 Still looking for a last-minute costume or makeup idea for Halloween? Try taking inspiration from some of the best spooky or fantasy looks in K-pop. Take a look at how EnVi's Beauty team utilizes a variety of makeup products to bring K-pop comebacks to life for Halloween.
Comeback:
ATEEZ – Wonderland (Halloween Ver.)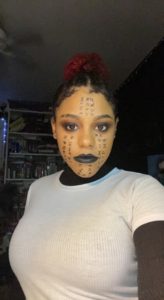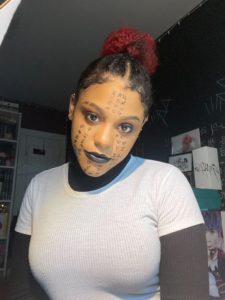 Name: Vanessa
What is your favorite element of this look? 
Without a doubt, my favorite part is the symbols decorating the face. When I saw it on San, I thought it was so creative of the stylists to put the symbols on his face in a way that made it look like they were sliding down his face. It kind of looked like he was crying symbols or that they were coming out of his mouth. They were time-consuming, but super fun to recreate. 
Products Used: 
Comeback:
VIXX – On and On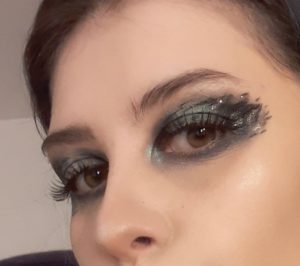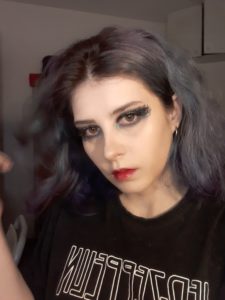 Name: Annie
What is your favorite element of this look?
For me, the best thing about this look is that even though it's a cohesive concept, every member looks different. The design looks free-handed and a little bit messy, and that was the most fun part to replicate for me. I used the overall concept as inspiration, but made my own version, with definitely a lot more glitter than the original.
Products Used: 
Comeback:
A.C.E – Savage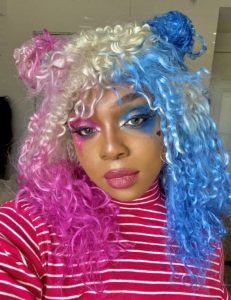 Name: Kryscy
What is your favorite element of this look? 
My favorite element of this look is the dip-dyed colors at the ends of Byeongkwan's hair. It's so simple but has an edgy look. Although the inspiration came from Harley Quinn, this look is owned by Byeongkwan with the combination of the blue and pink hair dye and the written "warning" on the side of his face. This look expresses the message of the song, go forward and fight for what you desire, and don't be afraid to stand up and stand out. I was inspired by this message to add my own personal elements to the look, incorporating eye-catching pink and blue glitter and a bold liner.
Products Used: 
Comeback:
(G)-Idle – Oh My God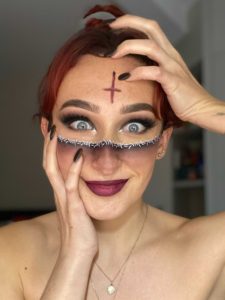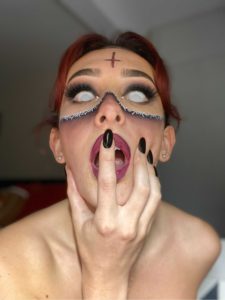 Name: Taylor 
What is your favorite element of this look? Without a doubt, it has to be the white-grey barbed wire. I took inspiration from the music video's thumbnail and some of the other visuals to create this motif. Soyeon and Soojin's sections in the video seemed to engage me the most, so I used similar purple and red tones as on the cheeks, making the white pop. The comeback as a whole gave me super dark but also glamorous vibes, so I had to include a classic smokey eye and glitter. 
Products used:
Comeback:
NCT 127 Favorite (Vampire)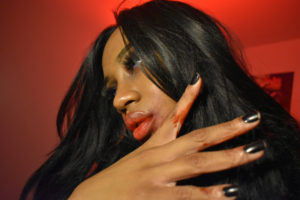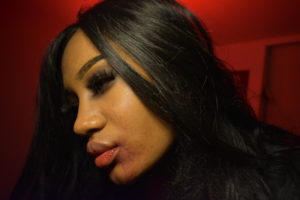 Name: Ellie
What is your favorite element of this look? The usage of fake blood in this look was most definitely my favorite element! Favorite is a passionate song that uses a vampire concept to convey emotions. The music has vivid imagery of fangs, blood, and bites. I wanted to play on the ideas of vampirism and made my look simple yet sultry. The blood especially highlights the lips and chin. Because this fake blood stains the lip, it also gives my lips a red tint to it. 
Products Used
Want more? Check out Five Halloween Looks Inspired by Korean dramas here!
Thumbnail by Mal.